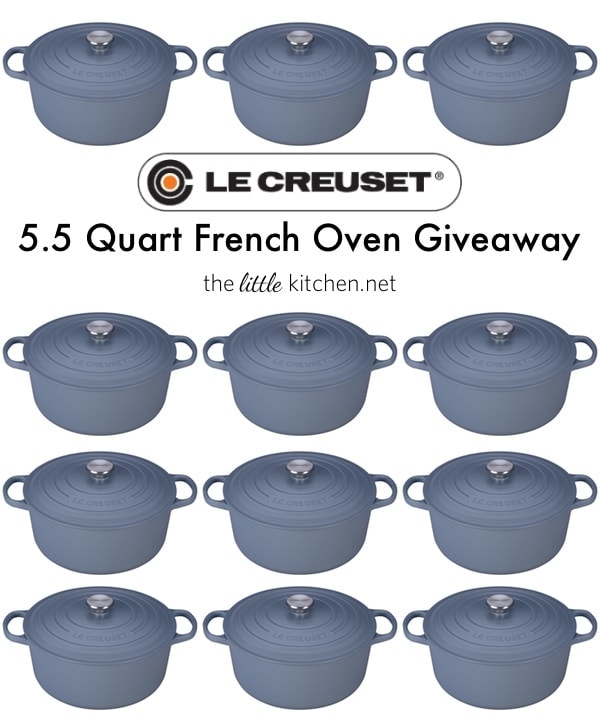 Thanks to Le Creuset for sponsoring this amazing giveaway! I love my French ovens…they often are sitting on my stove or my dining table ready to go. I use it to make soups, tacos, fried chicken and so much more every week.
The French oven is so versatile and it's easy to clean…it's a must have in any kitchen! I have a bunch of recipes below for you to try using your French oven.
And now for the giveaway…
The prize is:
Please use the form below to enter in the giveaway. Good luck!
This giveaway has ended.
Check out our other giveaways!
// Disclosure: This giveaway is sponsored by Le Creuset. There are affiliate links in this post. //