Le Creuset 5-Piece Cast Iron Cookware Set Giveaway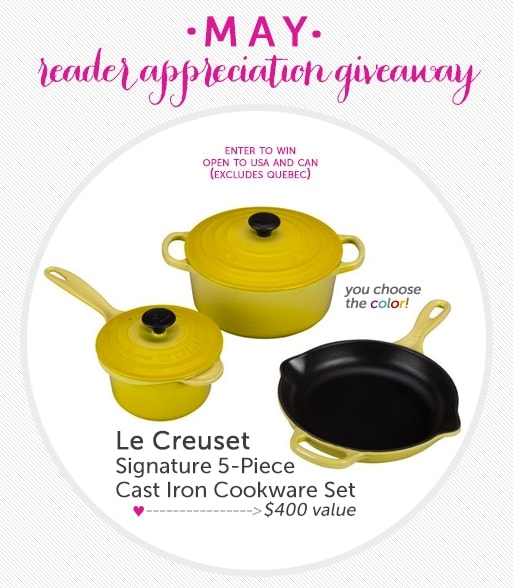 I'm so excited to present to you this wonderful giveaway…a Le Creuset 5-Piece cookware set…for one lucky winner! It's a May giveaway and just to let you know a little different than the way we usually do our giveaways. Use the widget below to enter!
The PRIZE is:
Le Creuset Signature Enameled Cast Iron 5 Piece Cookware Set. Value $400. The winner selects the color!
ELIGIBILITY:
USA & Canada (excluding Quebec), 18 years and older. Non-USA winner must take cash value, payable via PayPal. Cash value winner must have valid PayPal address. (All of this info will be within the widget, you can skip putting it in your post if you want.)
Enter here:
5-pc Le Creuset Giveaway $400
Giveaway ends on 5/14/14 at 11:59PM EDT. This giveaway is not sponsored by Le Creuset.