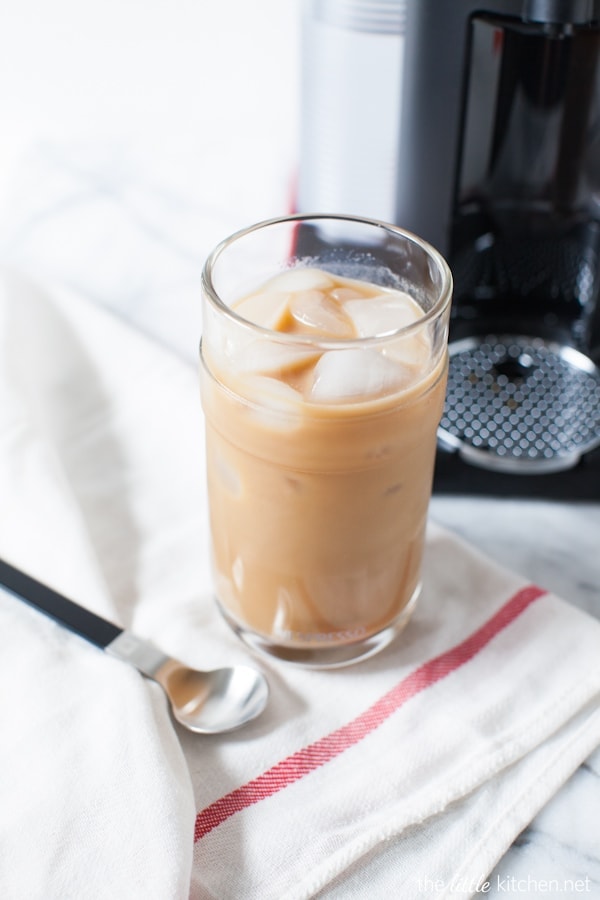 My favorite way to make iced coffee, you won't believe how easy it is to make! Iced coffee? What? It's cold where you're at? Hold on a sec…
Recently, Nespresso reached out to me, actually twice and said they wanted to send me a new VerturoLine machine to try out. The first time I said no thank you and and the second time, I almost said no. I have been curious though because I know some Nespresso diehard fans. I told them, I'm a fan of another single serve coffee machine and we'll see if I like theirs too.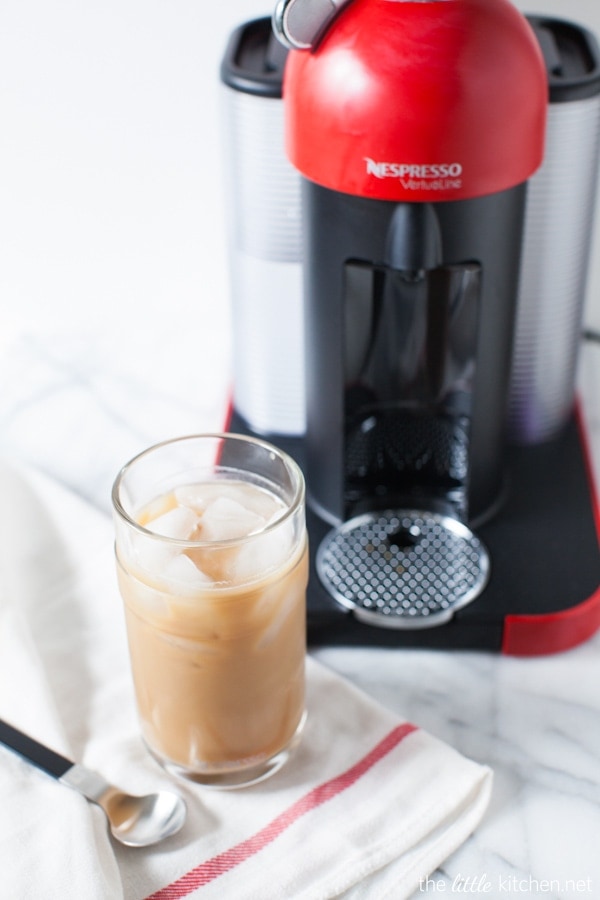 I'll tell you why I fell in love with this machine. The coffees taste fantastic. The machine automatically shuts off when you don't use it, you don't have to remember to shut it off.
When you open the top to put in a new coffee capsule into the machine, the used one rolls off into a container on the right side of the machine. So simply designed but so functional, I love it! And lastly, the glasses they sent me to go with the machine fit sitting on the left and right sides of the machine perfectly.
It's literally a beautiful and functionally designed machine and it's perfect as a gift this holiday season if you're still looking for gift ideas!
I still like iced coffee even in the winter, I know you probably think I'm crazy. Check out my recipe below or the Iceberg Latte recipe from Nespresso.
And be sure to check it out, I'm giving away a Nespresso machine too! 🙂
Recipe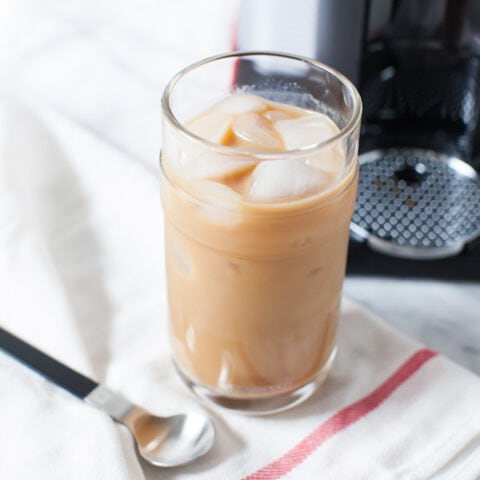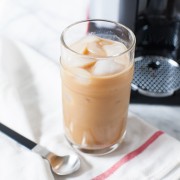 Print
Pin
Save
Iced Coffee Recipe
Ingredients
1

Nespresso Elvazio coffee capsule

1 to 1 1/2

Tablespoons

sweetened condensed milk

ice
Instructions
Make coffee according to manufacture instructions. Mix in sweetened condensed milk and mix thoroughly. Add ice and serve. (You can also drink without the ice, making it a regular coffee.)