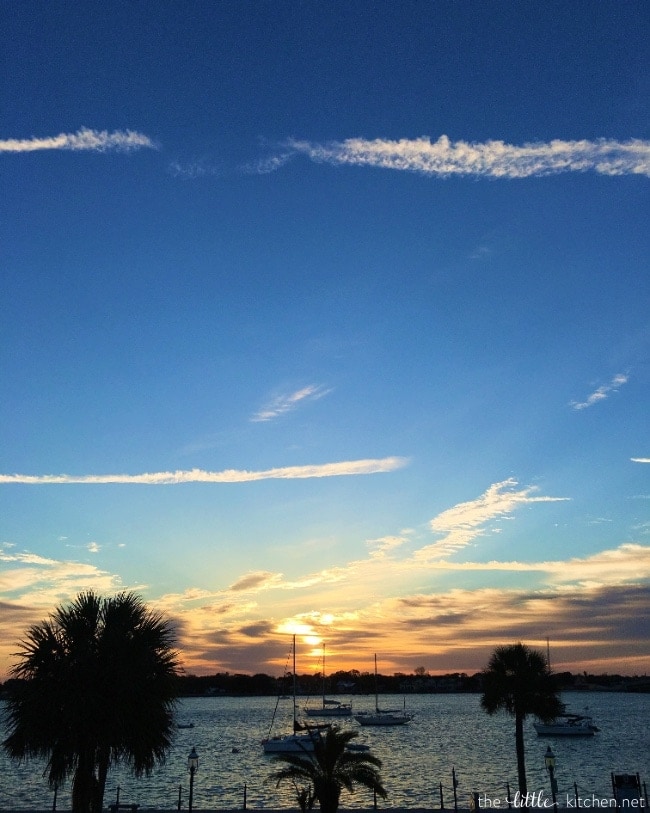 Almost seven years ago, Curtis and I visited St. Augustine, Florida for a long weekend. It wasn't our first time visiting for either of us but it was our first time visiting together. It was nice to get away and we have great memories of that trip. We didn't have a lot of money and we still had a blast. So given the opportunity years later to work with VISIT FLORIDA and return to one of our favorite cities in Florida, we jumped at the chance!
St. Augustine is one of the oldest cities in North America; it just celebrated its 450th anniversary last year. There's so much history to see and experience and so much good food. Every time we go, we say that we can't wait to make it back!
This is a view from our hotel balcony. We stayed at the Hilton St. Augustine Historic Bayfront Hotel. It has a great view of the bay as well as the Bridge of Lions, a can't miss sight!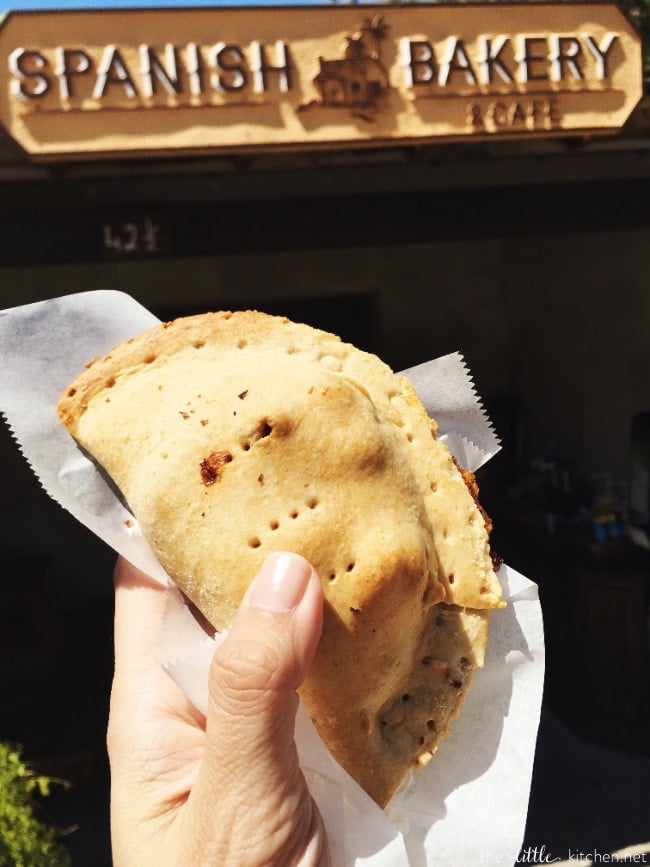 Another place you can't miss is the Spanish Bakery Cafe on St. George Street. Their empanadas, soups,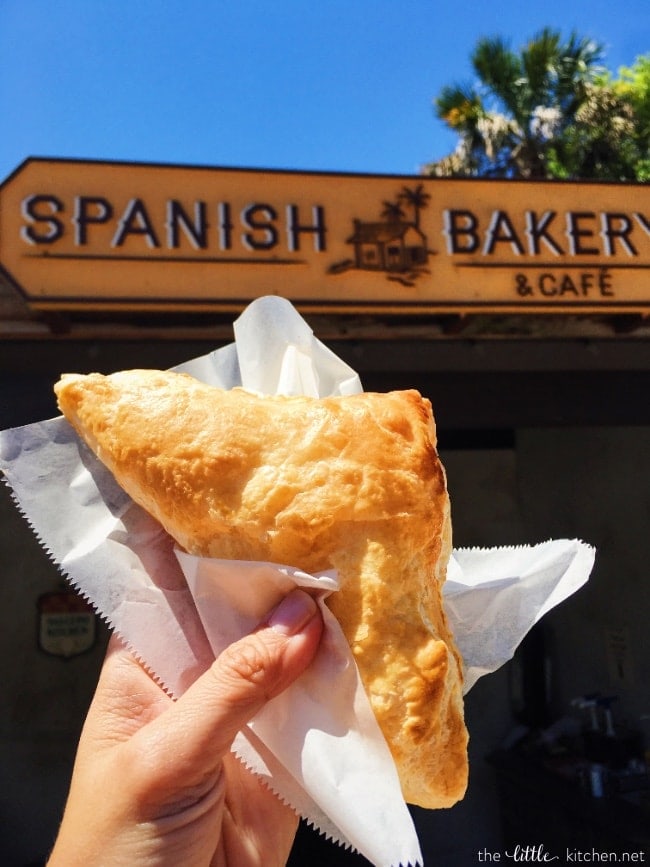 and pastries are amazing! This one has guava and cream cheese…I totally dream about these!
The Spanish Bakery Cafe has been on St. George Street for over 37 years and it's a local favorite!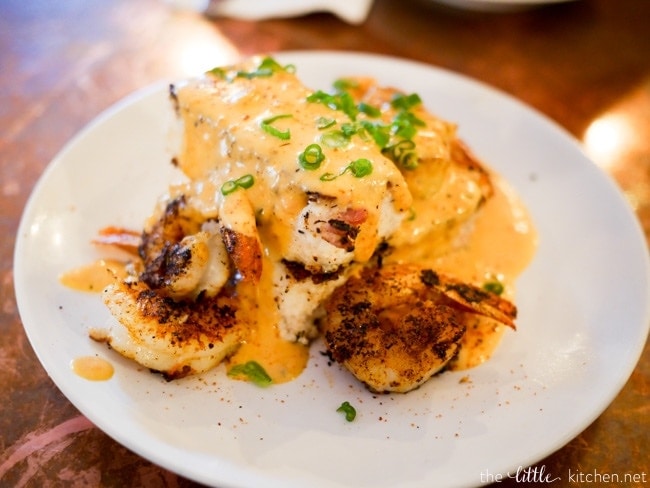 One thing I can't resist is shrimp and grits…these actually are grit cakes from Catch 27. This place is super casual and the seafood is amazing.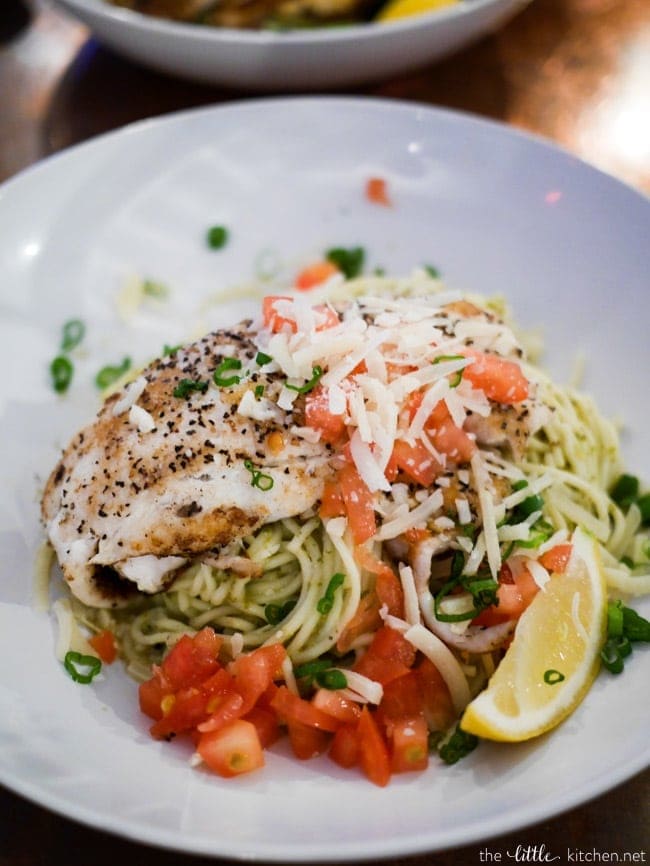 The fish dishes offered are based around the local freshest local fish available. The fresh catch the day we were there was snook. I had this fish picatta dish…which I have to recreate this, it was so good!
Catch 27 is a little restaurant, totally casual and a can't miss!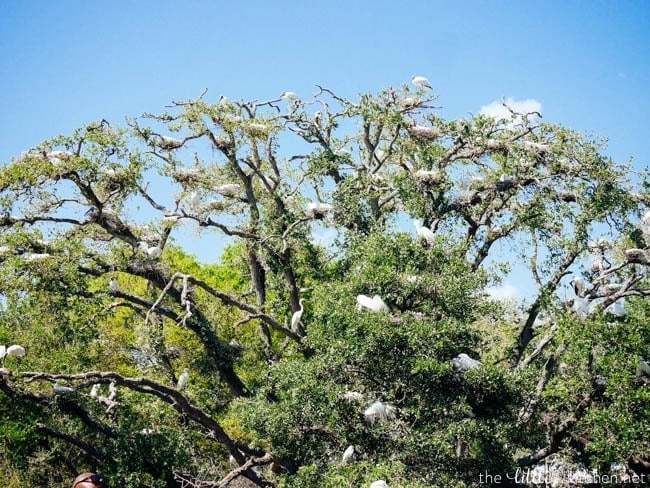 We visited the bird exhibit at the St. Augustine Alligator Farm Zoological Park. I have never seen anything like this. Because of the huge number of alligators and crocodiles on exhibit, other natural predators aren't present so there is are huge numbers of rare birds repoducing and making their home at the zoological park. It's an amazing sight to behold!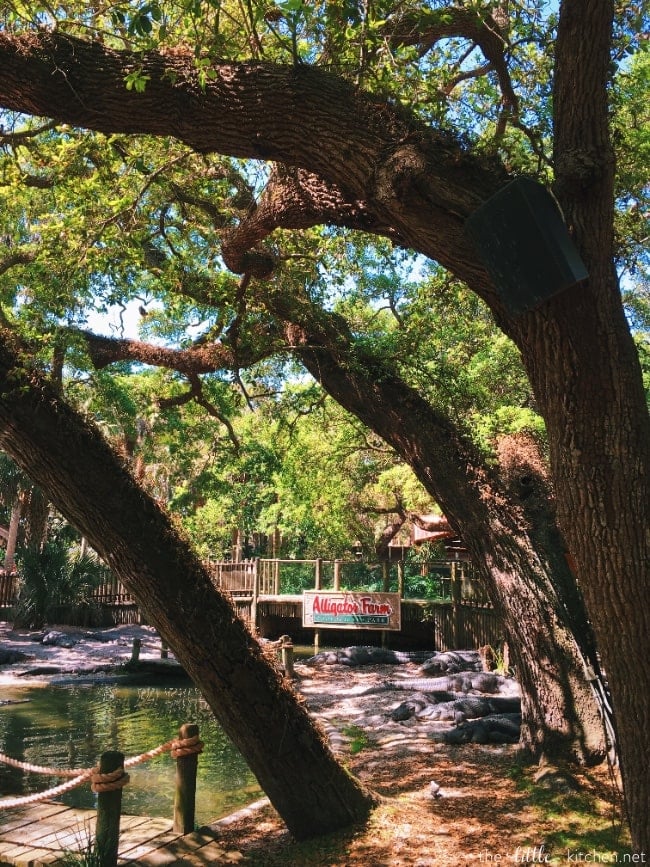 So many alligators and crocodiles…so many different reptiles and babies too. It was very interesting and we're so glad we went to the zoological park.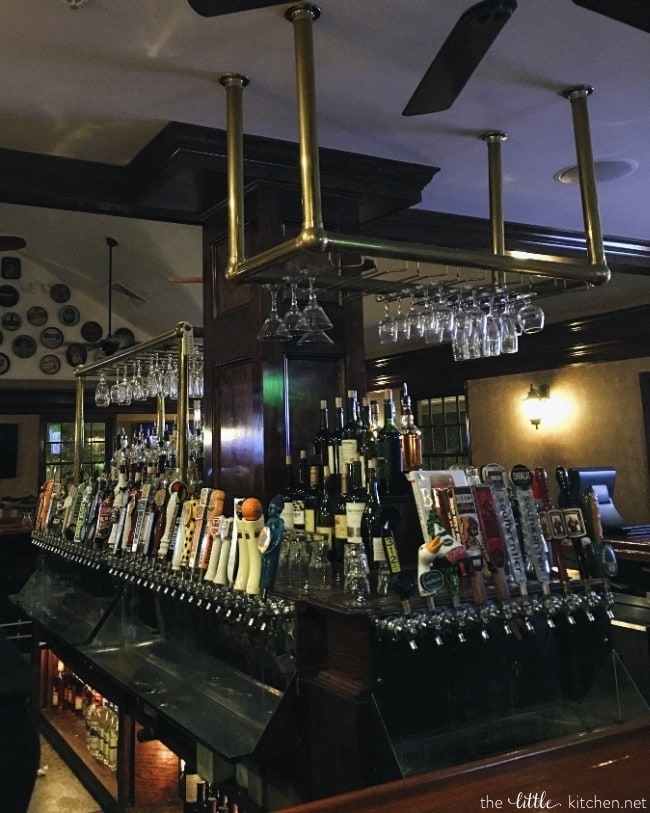 You don't want to miss this either: Henley's Steak & Seafood or JP Henley's have over 100 hundred beers on tap!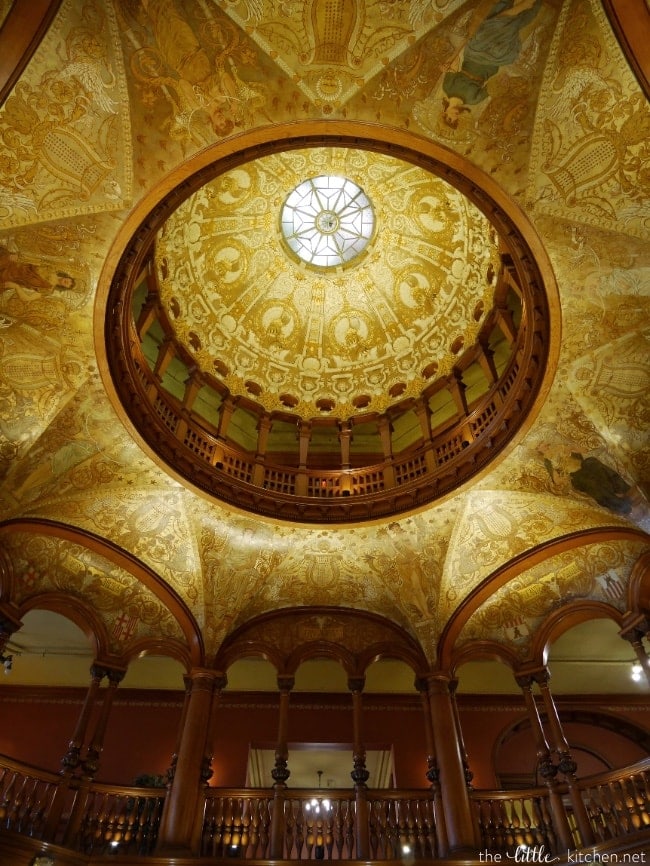 The Flagler College tour, usually held twice daily, is an hour-long tour and well worth the $10 cost. When it was over, Curtis and I both wished that we had attended Flagler College because it is surrounded by so much history and beauty.
The main building of the college is the former Hotel Ponce de Leon, built by Henry Flagler. He was friends with Louis Comfort Tiffany, who did the stained glass in the dining hall. Students dine there every day surrounded by the largest collection of Tiffany glass, that's still in use. There's so much amazingness on the tour and it's pretty amazing it's part of a college campus.
The hotel was completed in 1888 and if you wanted to stay at the hotel, you had to pay $4000 for the entire season winter season (3 months) upon arrival, which was $4000. In today's money, that would be $100,000.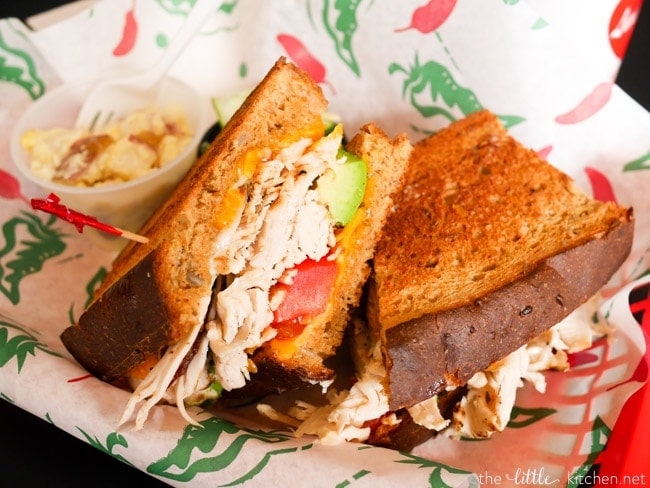 Across from Flagler College is Hot Shot Bakery & Cafe and it's worth a stop. The owner, Sherry, makes almost everything from scratch including the roast turkey for the turkey and avocado sandwich above…it was to die for.
The advantage of traveling is finding really awesome food, the disadvantage of traveling is finding really awesome food that you can't stop thinking about. This trip was no different but as I was enjoying this turkey sandwich, I found myself regretting that I don't live down the street from Hot Shot Bakery.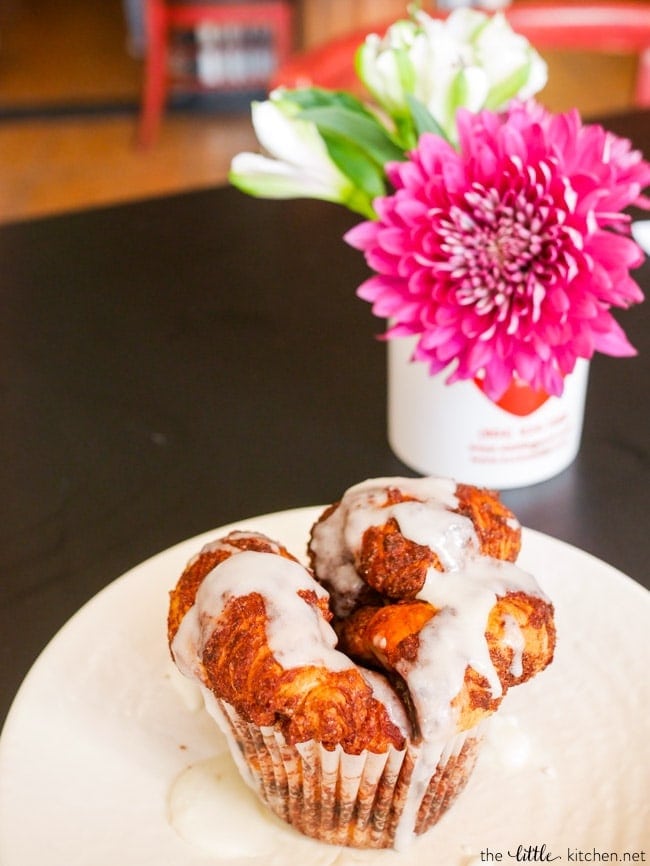 The restaurant is also known for its chocolate datil peppers (which I was too much of a wuss to try) and their cinnamon pull-a-part muffins, which I highly recommend!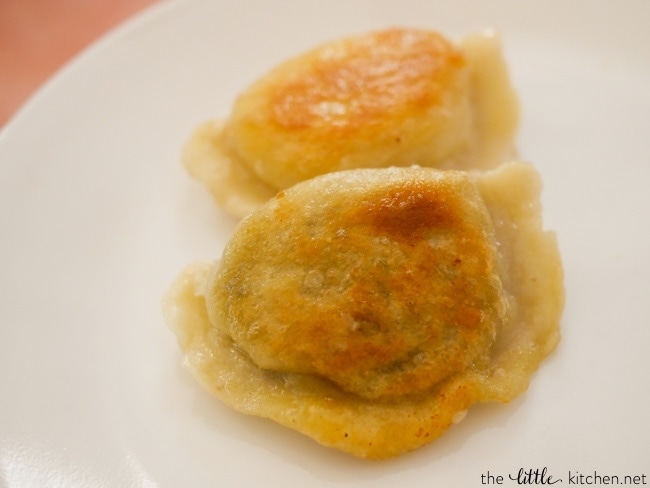 We even did a three-hour walking food tour put on by St. Augustine City Walks.
The pierogis and the gaufres at Gaufres and Goods…are to die for. These gaufres, what we call Belgian waffles, and are quite possibly the best I have ever had.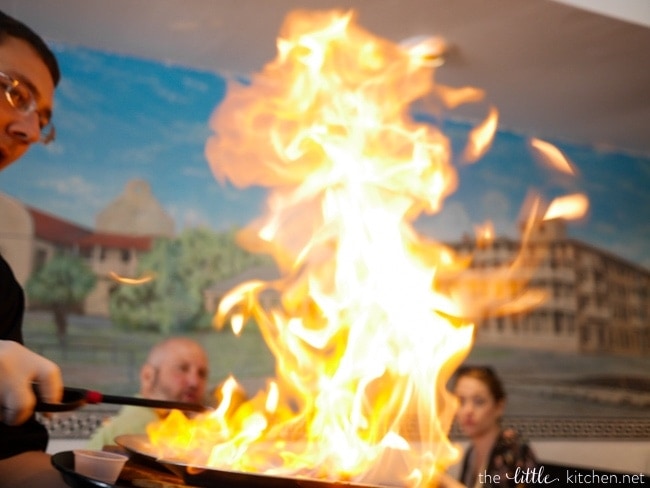 On the walking tour, we also made it to Athena Restaurant. I want to return to both of these places the next time I'm in town!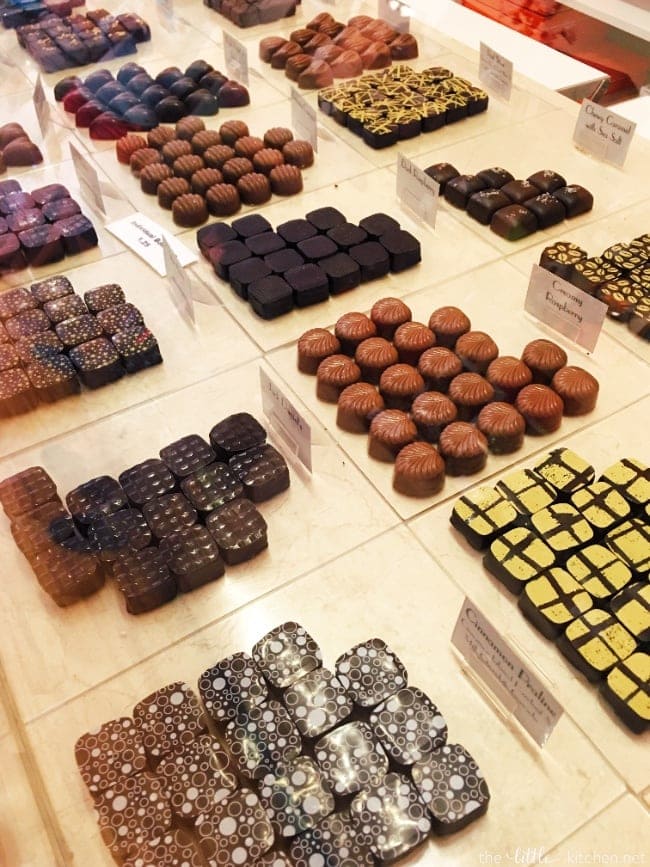 The last stop on the tour was Claude's Chocolates. This place was already on my list because a good friend told me I HAD to visit. Best finish to a food walking tour ever. They have soft serve ice cream and we got a nice tasting of their chocolates!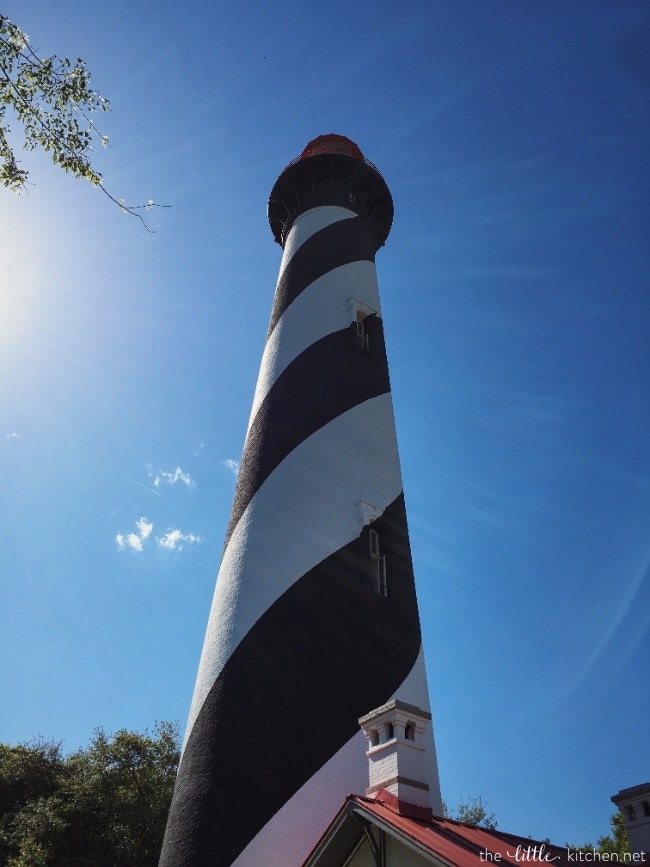 I pushed myself to walk up the 219 steps of this lighthouse, which has been standing since 1871.
When we got to the top, we thought about past lighthouse keepers and what they had to do day in day out, going up and down all those stairs. The views were spectacular and we're so glad we climbed the steps and now I have a thing for lighthouses!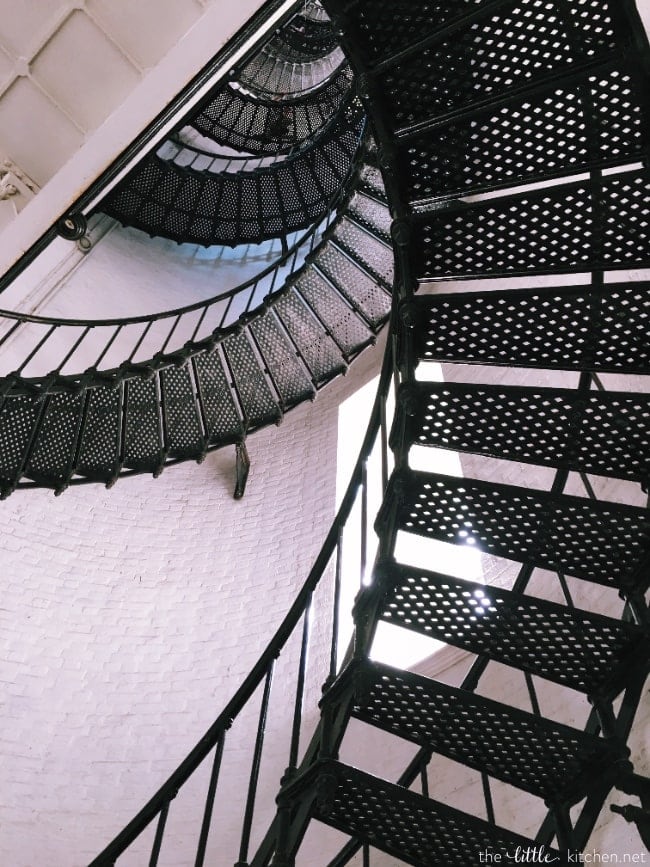 Have you ever walked up a lighthouse before?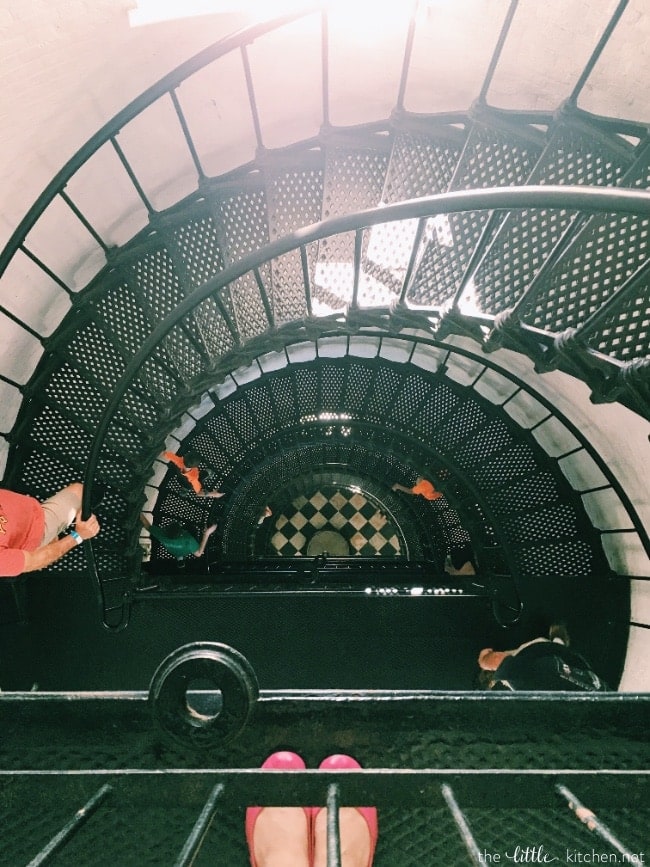 I had to stop at each landing to catch my breath, which gave me the chance to look down to see the progress of other climbers!
The Cuban sandwiches at La Herencia Cafe were killer. Their roast pork is divine!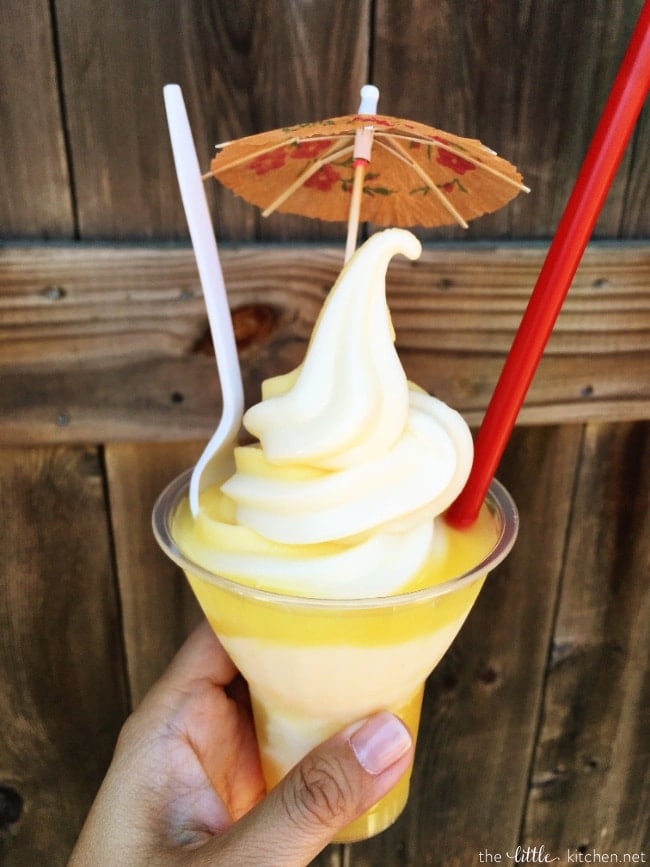 We found Dole Whips on St. George Street at the Original Likit!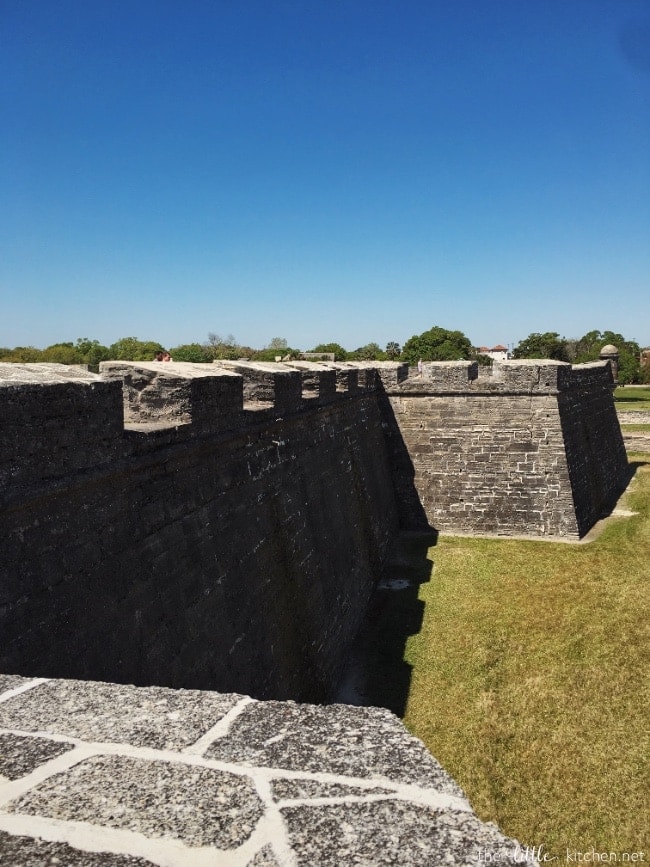 You have to hit up Castillo de San Marcos, designated a National Park, which has been here since the 17th Century. Made of coquina stone, it's the oldest masonry fortress in the U.S. and it's a must see.
I still dream about this pork belly appetizer from The Floridian. We kept hearing from a few locals that this is a can't miss place. Luckily, we had stopped by earlier in the day to check out the menu and were told they only have call ahead seating and don't take reservations.
When we returned for dinner, there were people everywhere waiting for a table. We're so glad we stopped in ahead of time and signed up for the call ahead seating and made it a priority to have dinner here even though we had just done a three-hour walking food tour!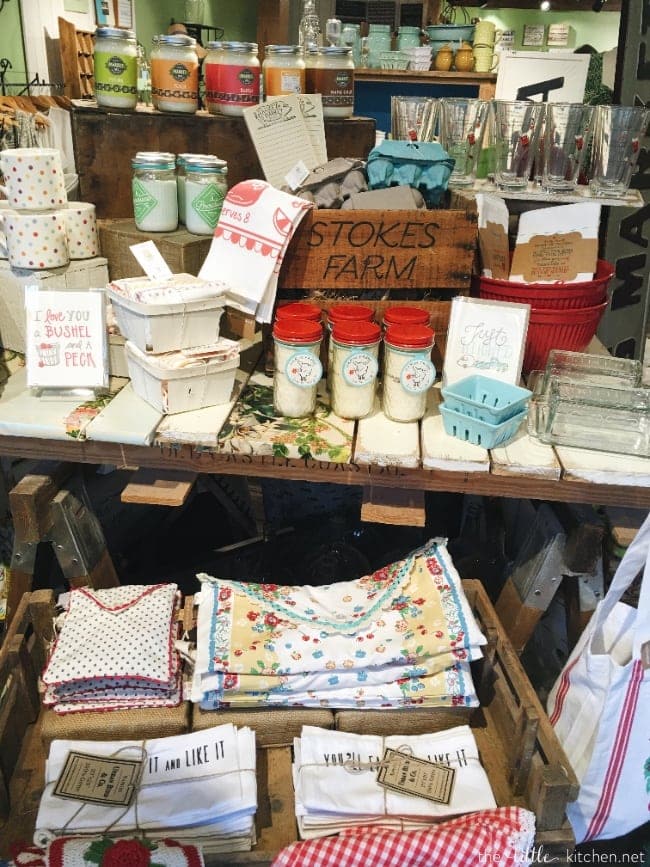 For shopping, you have to hit up the Red Pineapple on St. George Street. So much fun stuff in there, I had to hold myself back!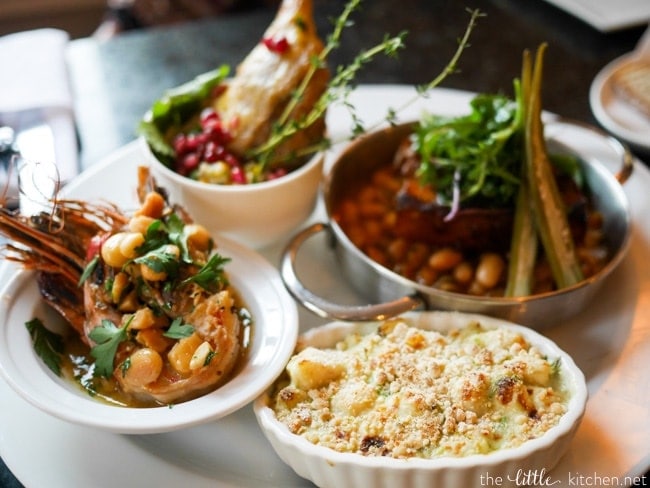 We usually think of hotel restaurants as just eh, right? I was wowed by Aviles Restaurant, located at our hotel. Chef Chris really outdid himself and I can't stop thinking about the blue crab cobbler appetizer. Curtis and I both ordered steaks and couldn't stop smiling the entire night!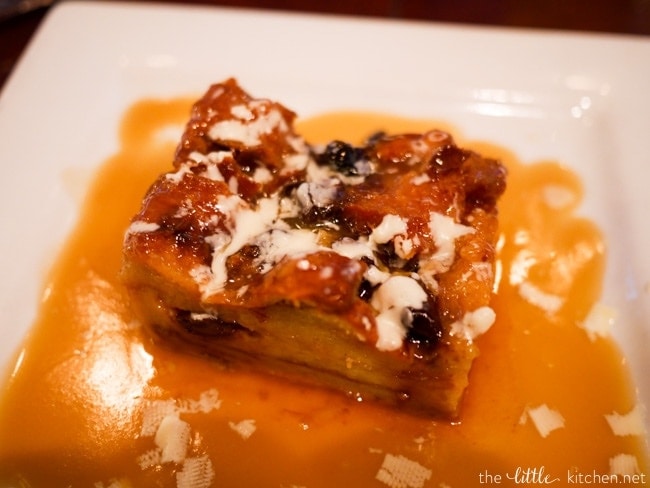 One night we hopped over to an old favorite from our last visit, A1A Aleworks to get dessert and drinks. This bread pudding with white chocolate shavings on top (doesn't it look like melted butter?) was killer!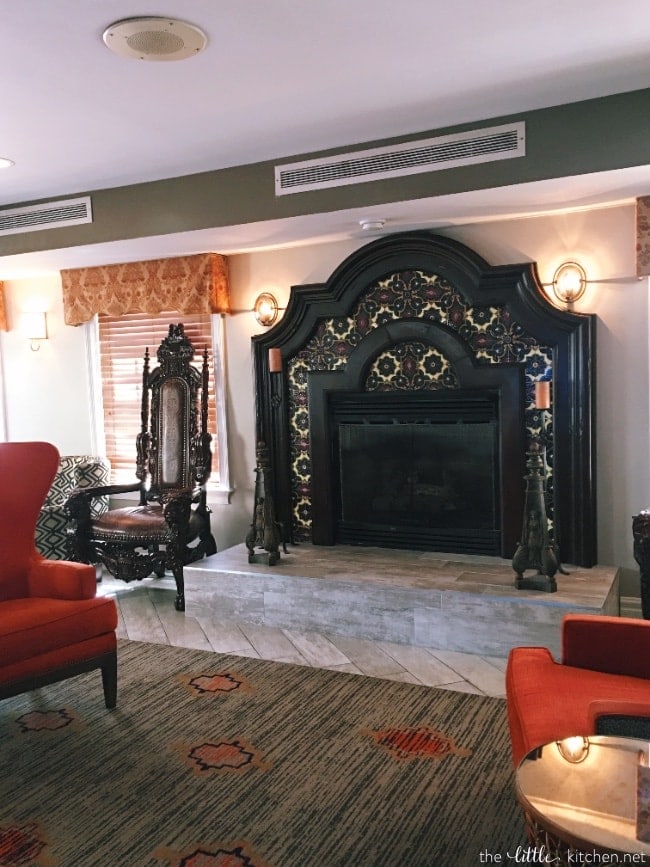 I loved our hotel lobby so much, I had to show you a photo of it. The decor fits perfectly with the Spanish architecture.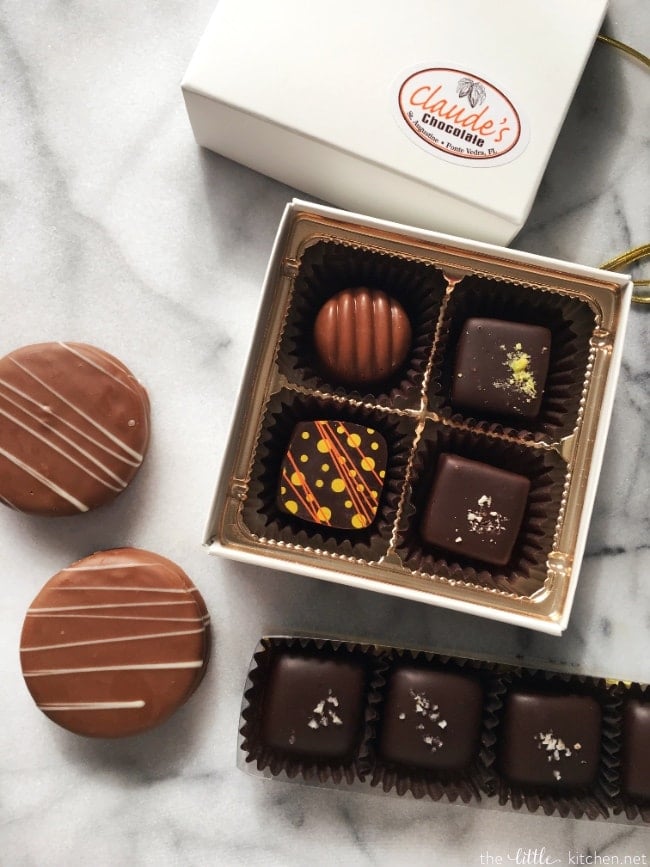 Of course, I had to take home little goodies from Claude's!
Have you been to St. Augustine before? If so, I want to hear about your experiences there!
Disclosure: This post is sponsored by VISIT FLORIDA. I only share with you with I love and always share with you my own opinions.