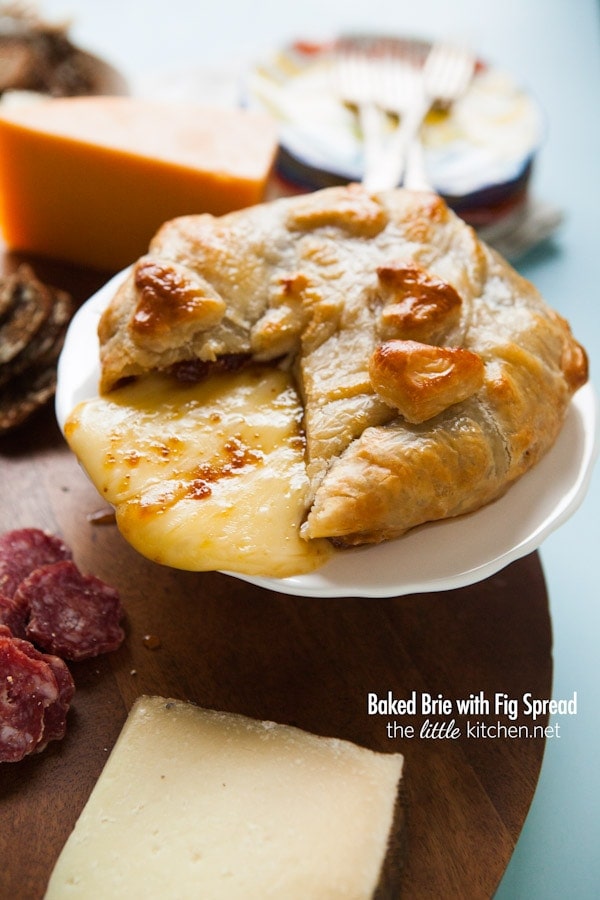 Things I'm obsessed with in life: cheese, butter and cheese…oh and chocolate. I love cheese so much that when I started working on this project with Whole Foods Market, I knew I wanted to feature their awesome cheese selection. It's amazing, they have tons of cheeses from around the world and of course from around the country.
Thinking about holiday parties, I just remember as a kid and even as an adult, I have always enjoyed munching on cheeses. Now that I'm the one hosting my family and friends, cheese is a must.
Another challenge of holiday parties: the stress! My style of entertaining is serving a mixture of homemade items and store bought items and also some items that I've extended. I think it's the best way to entertain. You don't have to spend hours and hours in the kitchen to have a nice holiday party…and no one will know that not everything is not homemade! Here's a great guide for your holiday party needs too!
When I went shopping at my local Whole Foods, the cheesemonger helped me pick out some cheeses. She mentioned that for a nice and well-rounded cheese platter, you want at least five cheeses and to have a variety. I love baked brie, and I love figs, so I made a baked brie in puff pastry with fig spread.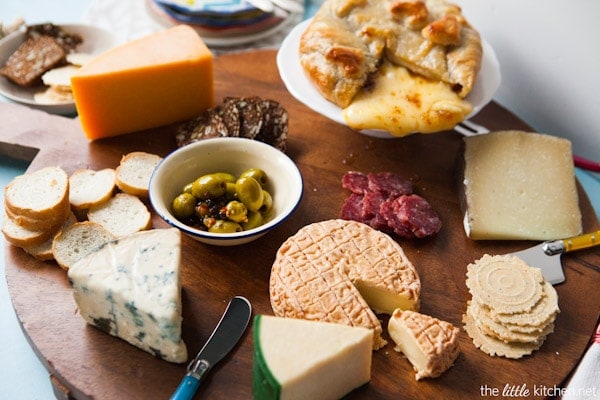 I also chose a few additional cheeses and a nice Italian salami to round out the platter even further. And I found some delicious crackers near the olive bar. Did I mention that Whole Foods has an amazing olive bar?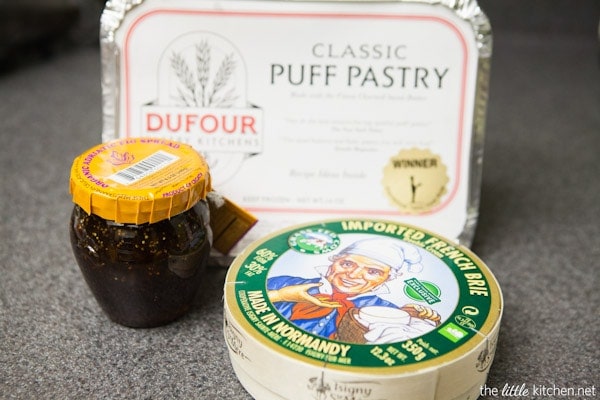 For the baked brie, you just need 4 ingredients — the three above and an egg. It only takes minutes to turn a few products you bought into something special.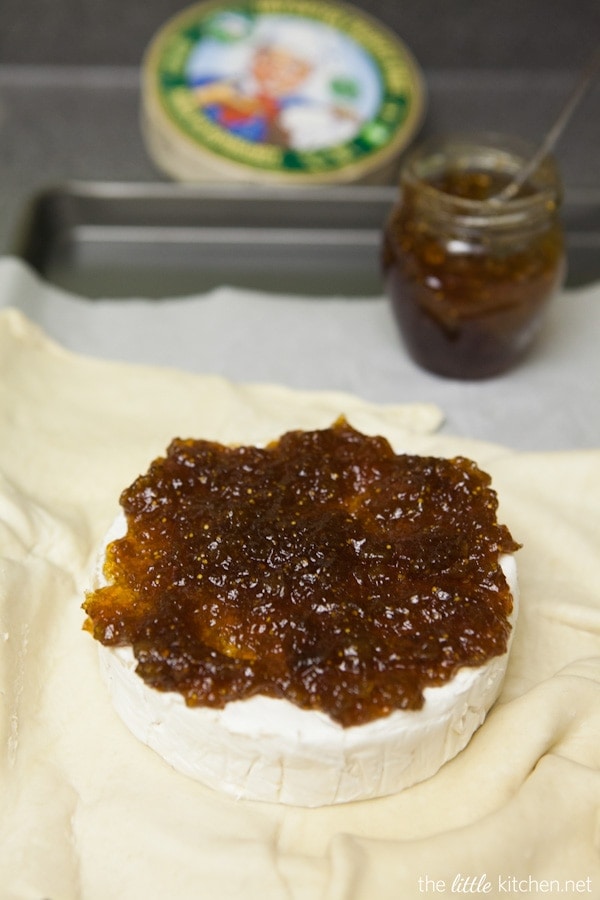 Unwrap the puff pastry on a covered baking sheet. Add the brie and top with the fig spread.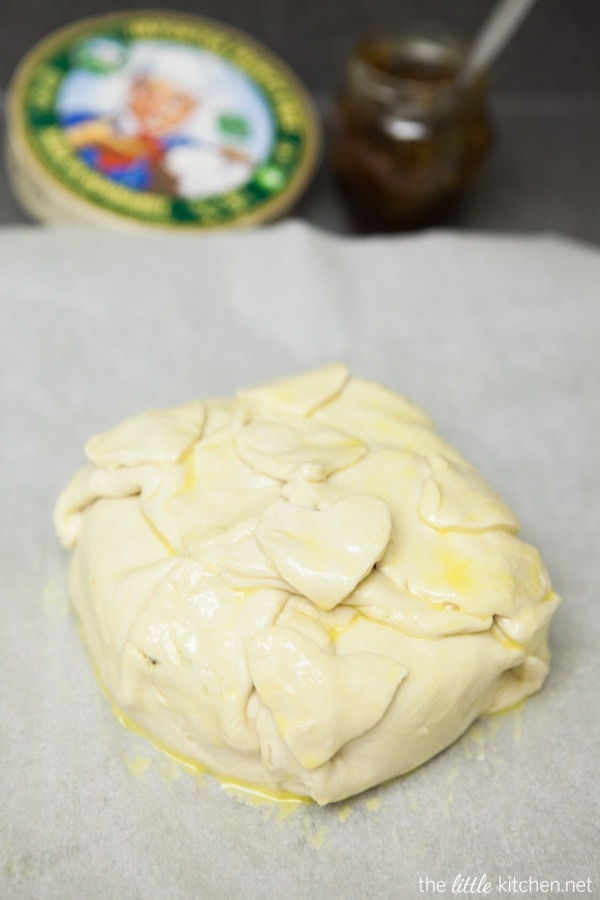 Wrap the brie up and brush with an egg wash and put into the oven for 25 minutes. It's so good…and no one (mostly!) will know that it only took you just a few minutes to put together.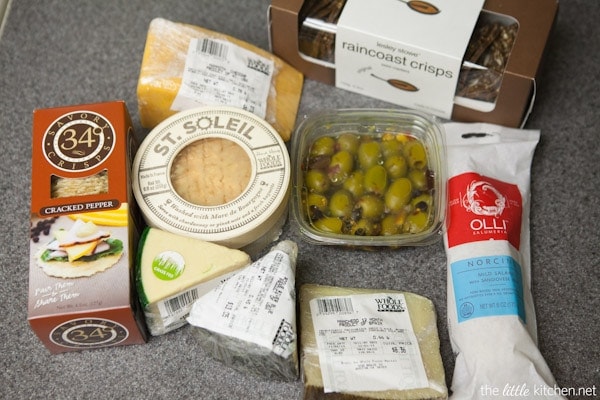 Here's everything else I bought for my cheese platter:
34 degrees Savory Crisps
Raincoast Crisps
Mammouth Cheddar (Wisconsin)
St. Soleil Soft Ripened Cheese washed with wine
Olives from the Whole Foods olive bar
Olli Salumeric Norcino Mild Salame with Sangiovese Wine (I'm absolutely obsessed with this salami!)
Spanish Manchego Cheese
Rogue Creamery – Rogue River Blue Cheese
Kerrygold Dubliner Cheese with Irish Stout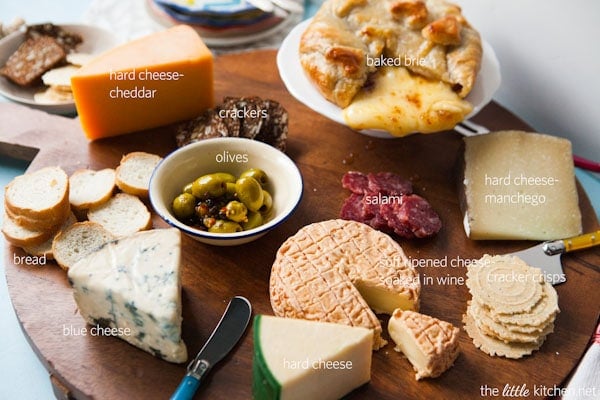 The anatomy of my cheese platter…I seriously can't wait to have my friends over so they can enjoy this. And that brie, look at it!
You'll notice I have a selection of hard cheeses, manchego and cheddar and the Irish dubliner cheese with a combo of blue and soft ripened cheeses. Not only are these a nice variety but they also suit different tastes. For someone like my husband who doesn't like blue cheese, I know he'll enjoy the cheddar and manchego. So I have something for everyone on this platter.
Recipe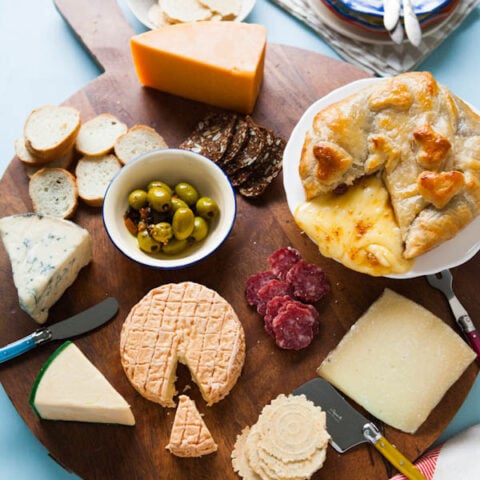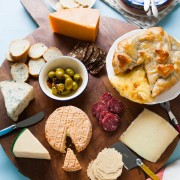 Print
Pin
Baked Brie with Fig Spread Recipe
Ingredients
12.3

ounces

Imported French Brie cheese wheel

14

ounces

frozen puff pastry

,

thawed

8.5

ounces

organic fig spread

1

egg

,

beaten

2 to 3

teaspoons

cold water
Instructions
Heat oven to 400 degrees F. Cover a baking sheet with parchment paper. Place puff pastry on the covered baking sheet and unwrap. Optional: using a cookie cutter, cut out shapes to top your baked brie. Cut off the end of the puff pastry with shapes cut out and discard.

Place brie on puff pastry in the middle. Add 3/4 to one full bottle of fig spread on top of the brie. Wrap the puff pastry and seal any open sides. Add cut out shapes on top.

Mix egg and water in a small bowl. Using a pastry brush, brush egg wash on puff pastry. Bake for 25 to 30 minutes until golden brown. Allow the baked brie to rest for 15 to 20 minutes before cutting open and serving.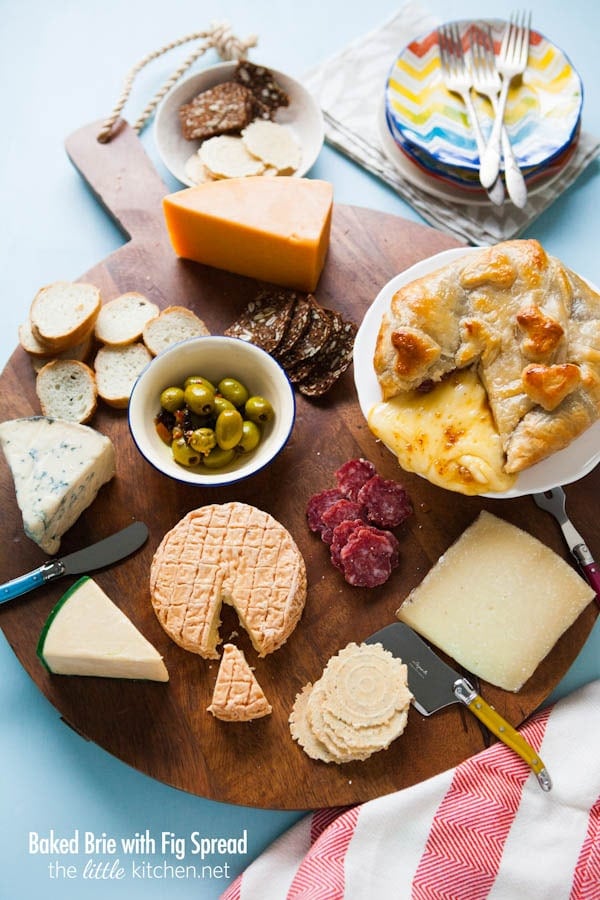 So for that holiday party, come up with a game plan. Choose your menu items and decide what you can make and what you can buy. I had a loose idea of what I wanted this cheese platter to look like and I found the Whole Foods employees so helpful in recommending items for it. Don't be afraid to ask for help.
Set out your serving platters and serving utensils the day before so you're not scrambling for them the day of and be sure to take a breath and relax. It will all come together and the whole point is not to have the perfect party; the point is to have fun and spend time with friends and family!
PS Those Raincoast Crisps (to the right of the olives) — someone at Whole Foods recommended them to me and told me they are absolutely addictive. They were so right. They have seeds and flax and have different flavors. They pair really well with cheese and are downright amazing!
Do you have any holiday party tips and tricks? I would love to hear them? What kinds of foods do you feel are a must for a holiday party? Please share in the comments below!
Also, check out the Whole Foods Holiday Twitter party on Tuesday, December 10 at 7:00 PM ET and follow the #WFMHoliday hashtag on Twitter to join in. And be sure to register for the twitter party too!
Disclosure: This post is sponsored by Whole Foods in partnership with Kitchen PLAY. I only work with brands that I love and opinions I express are always my own.