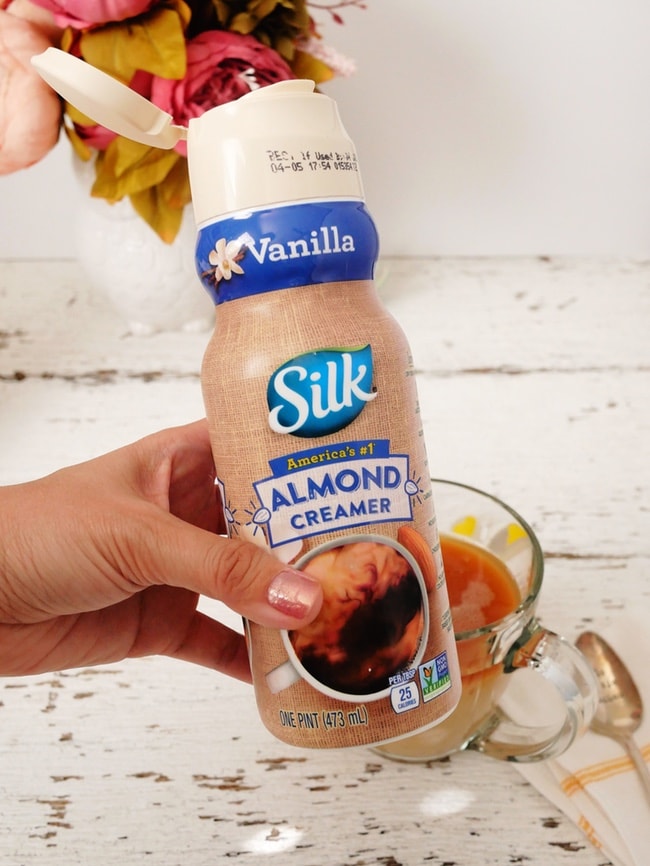 This post is sponsored by Silk.
I'm excited to work with Silk and share with you that Progress is Perfection. What does that mean? It means that taking steps to make small, good decisions is a good thing. You're making progress and that's what matters!
Be sure to visit the Silk website, sign up to receive their emails and you'll get a coupon!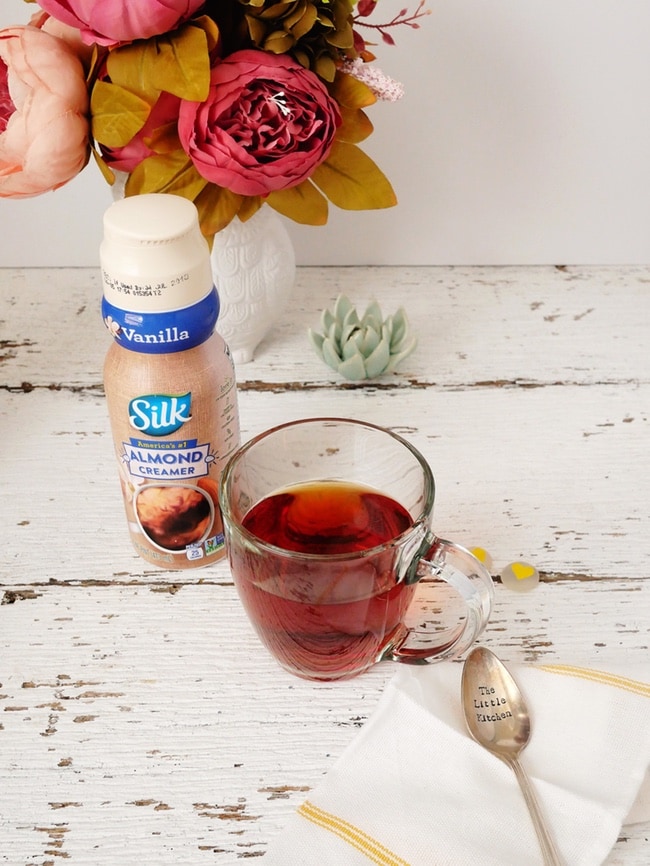 We love Silk Vanilla Almond Creamer and Silk Sweet & Creamy Almond Creamer! I like to start my day with a hot cup of Earl Grey tea (sometimes green tea, sometimes English Breakfast).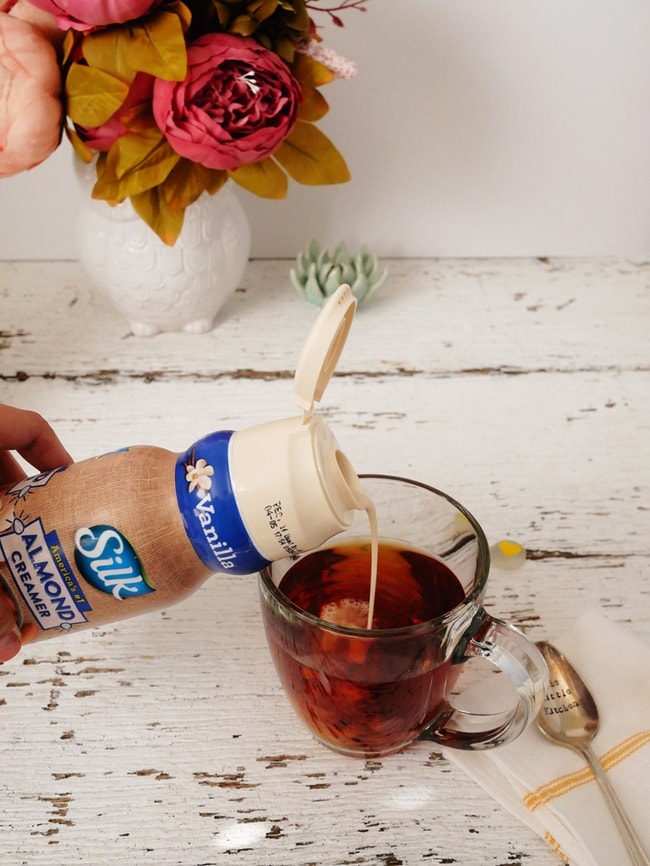 Pour in some Silk Vanilla Almond Creamer…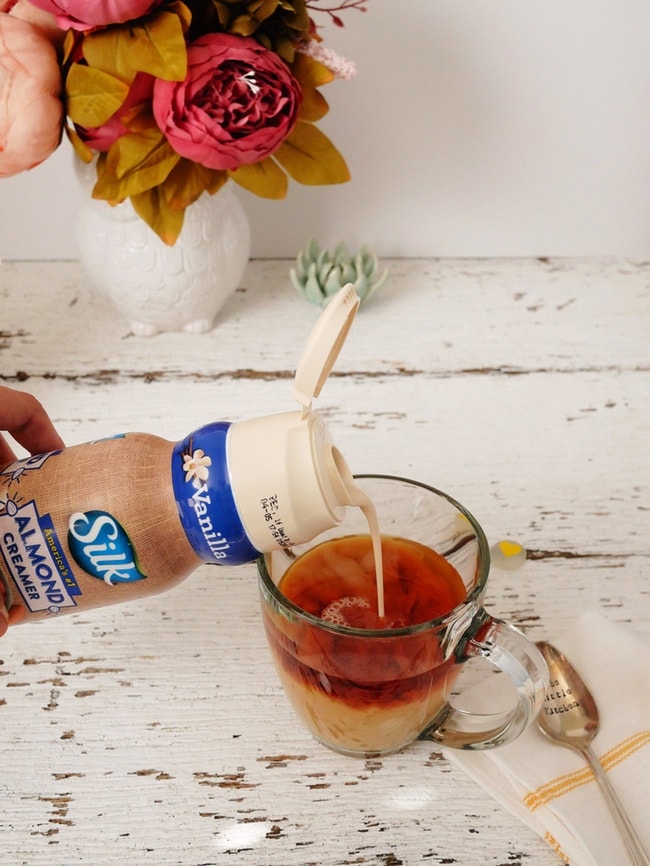 And that's all I need. Just mix and drink. It's a great way to start my morning.
Before I make my cup of tea though, my other morning routines are to get ready, take the dogs out, feed them and also do the dishes.
It's funny, I used to dread dread doing the dishes. A friend once told me that in order to build a habit, you need to start it out doing it slowly and build on it. I don't remember exactly how I started the habit of doing the dishes every morning. But it feels good to get something accomplished right off the bat. While I'm doing the dishes, I start the tea kettle so I can make my cup of tea as soon as the dishes are loaded into the dishwasher.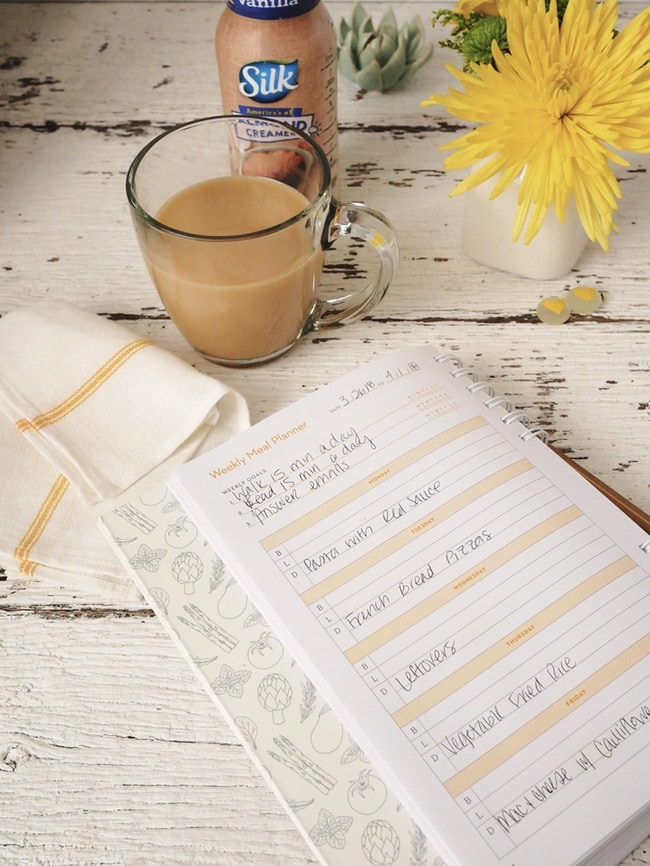 During the weekend, we really try to do a weekly meal plan. Sometimes it happens, sometimes it doesn't. But when it does, it helps us immensely. Even if I only plan out 2 to 3 meals for the week, it's progress! It's 2 to 3 nights where we don't have to ask each other, what's for dinner?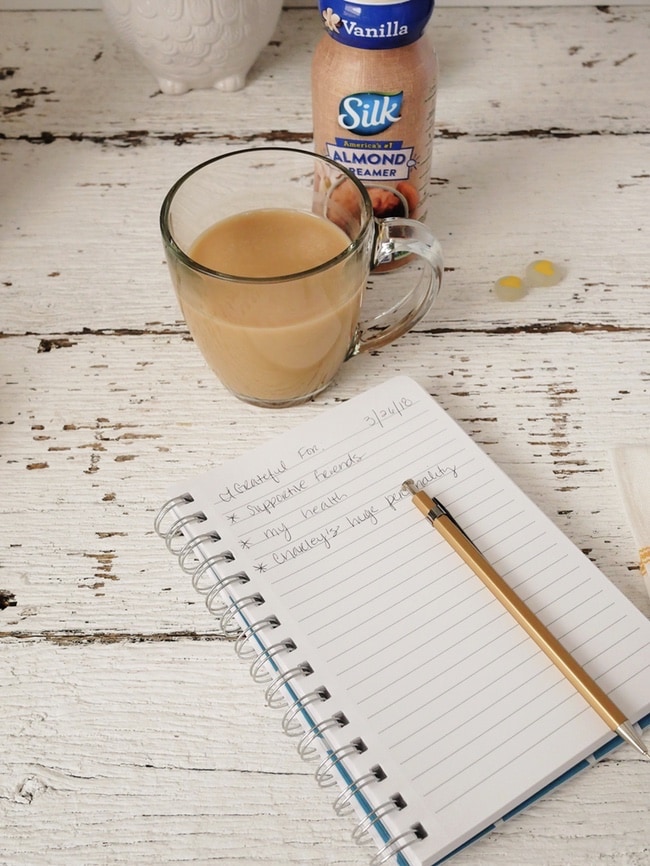 The other morning routine that I try to do at least a few times a week is to write down what I'm grateful for. It's so important to take stock of the things you're thankful for. And celebrate often. I do want to do this every day and it's a habit that I'm trying to form. But until then progress is perfection!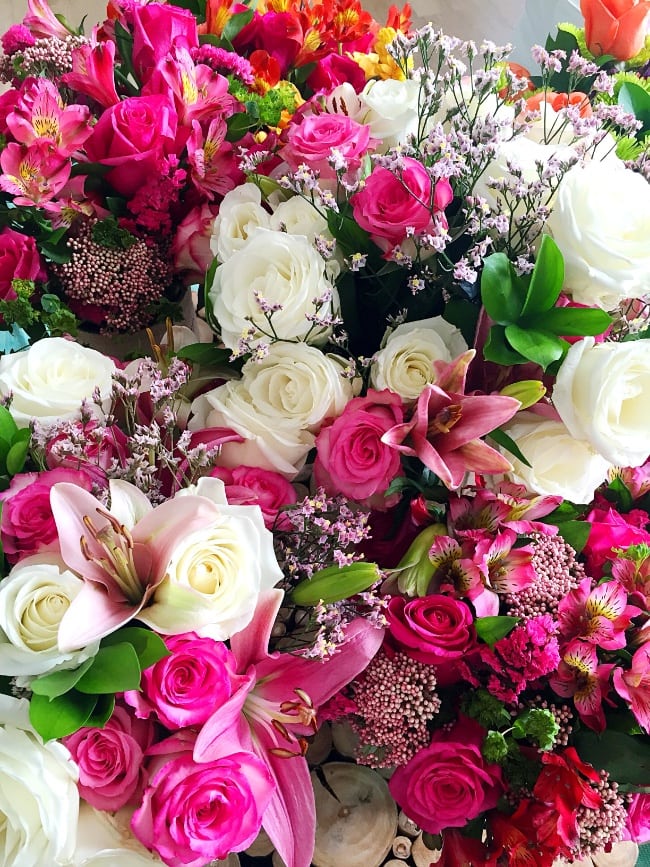 This is a just a reminder to stop and smell the flowers. One of my favorite things that I started doing a few years ago is to buy some flowers for my desk every few weeks. It brightens up my office and encourages me to clear the clutter from my desk so there's room to enjoy flowers!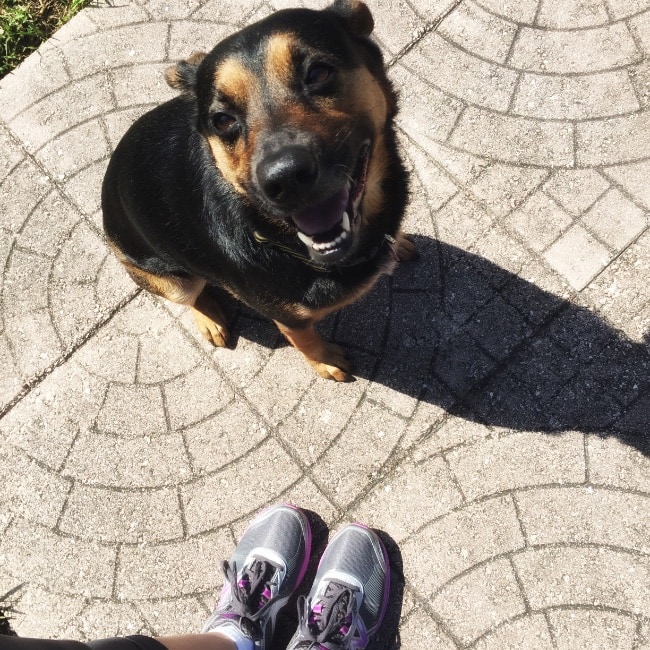 Some mornings, I try to walk at least 10 to 15 minutes. And when I do, I feel so much better. One of the best things a friend said to me was that she never regrets working out. When you get out there and move, it's a good thing and it's progress! (PS That's Angel, isn't her big smile SO cute?)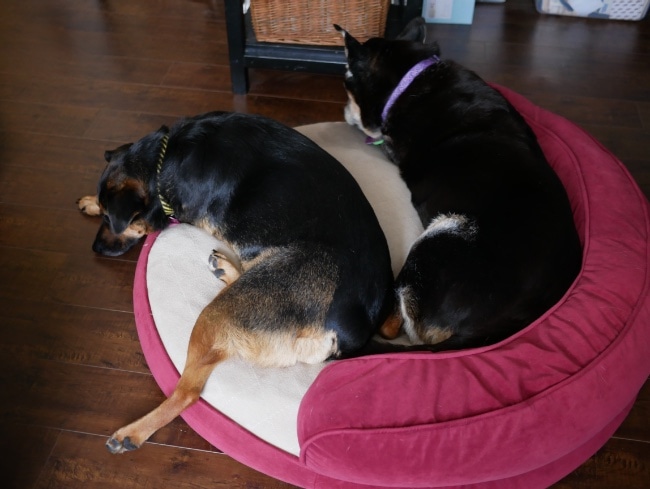 I wanted to close with spend time with the ones you love. Hold them close, say I love you, give kisses and give lots of hugs.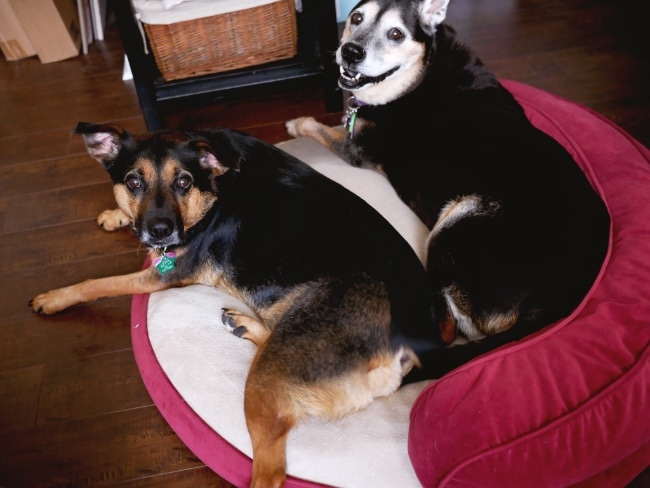 These guys remind me all the time what happiness means and what love means and that progress is always perfection. Because no matter what, they love me unconditionally!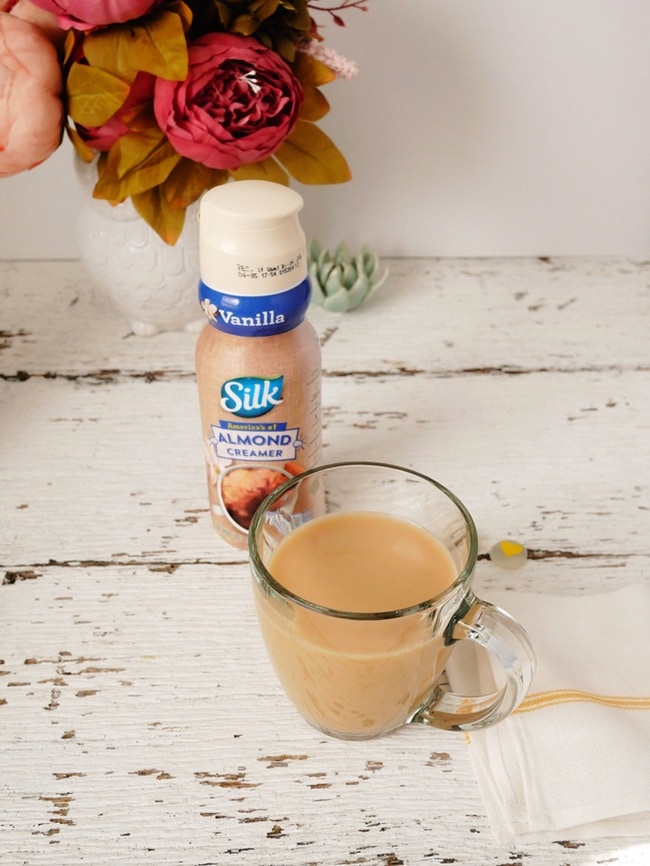 Share what you're doing to make #ProgressIsPerfection on social media and be sure to follow Silk on instagram and twitter!
Disclosure: This post is sponsored by Silk. The opinions expressed in this post and text are all mine. I only work with brands that I love.