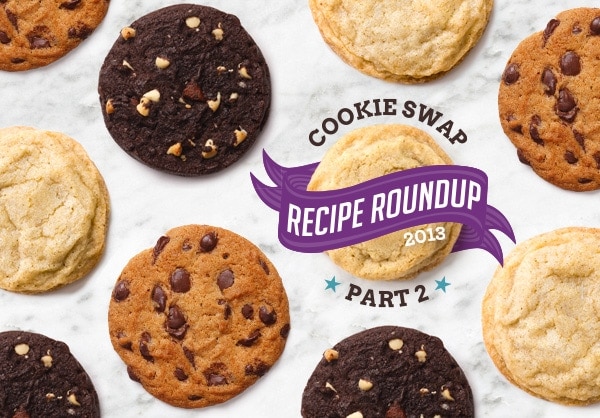 This time of year, when we do the roundup for the cookie swap…it means we're getting closer to the holidays and near the end of the year. I'm floored at how many food bloggers signed up this year and I'm even more amazed at how many submissions we got for the roundup…555!!! That's a cool number, by the way. Are you looking for a cookie recipe for the holidays? Well, I have half of the 555 submissions and Lindsay has the other part.
$13,778.40

That's the amount we raised to benefit Cookies for Kids' Cancer, thanks to donations from our participants and our generous brand partners:
Without each and every one of the 622 participants and other donations from bloggers as well as the matching support from Dixie Crystals, Gold Medal Flour, Grandma's Molasses and OXO, we would not have been able to raise that much money for pediatric cancer research. From the bottoms of our hearts, thank you to everyone who participated.
PS These companies rock!
Once again, if you are a food blogger didn't get a chance to participate this year, be sure to sign up for our notifications list. We will be sending an email blast next year as soon as sign ups open up for the 2014 swap!
How about some cookies, cookies, cookies?? And don't forget about Part 2.
Ready for more cookies? Don't forget to hop on over to Love & Olive Oil for part 2 of the roundup.