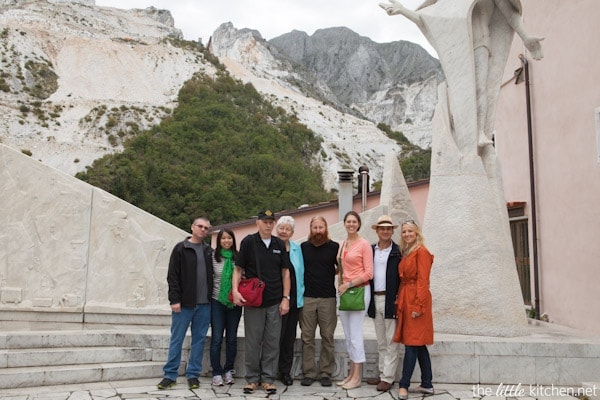 I'm in Italy right now with Michael, Sara (Michael's Mom) and Cheryl (Michael's wife) and we're having a blast. And eating so well! I joined them and last year's Trip to Italy sweepstakes winners. Michael Angelo's wanted to give you an opportunity to try their products in case you haven't yet and I also wanted to tell you about their current Trip to Italy contest!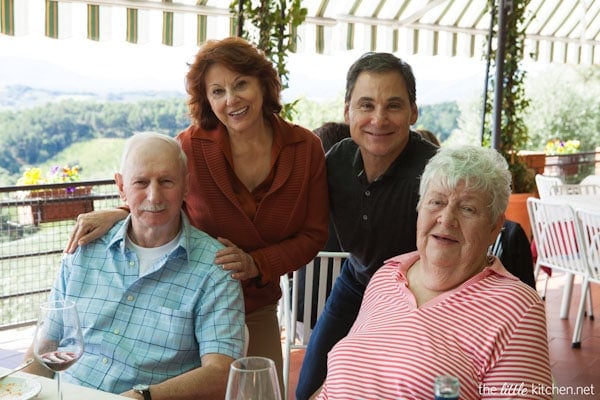 Last year's winner, Mike and Martha, at lunch in Montecarlo the other day, pictured with Sara and Michael.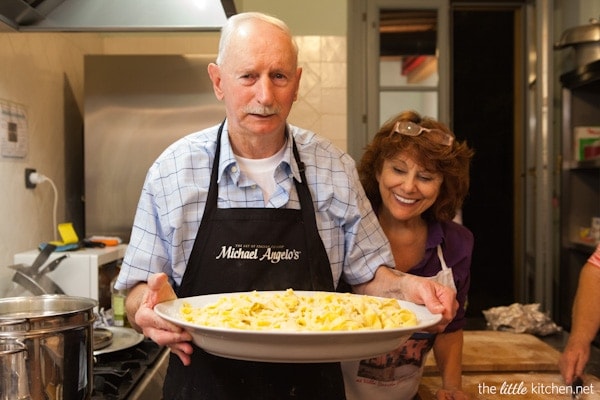 Mike with Sara (Michael's Mom), with the homemade fresh pasta!
It's funny, when we were invited on this trip, Curtis and I discussed how we have never met anyone who has won one of these trips and now we have!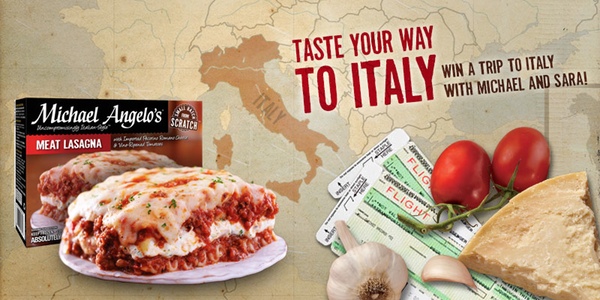 Don't you want to win a trip to Italy??? Michael Angelo's is sponsoring another sweepstakes right now! Go enter right now! You can also get extra entries by joining the Michael Angelo's rewards program! The sweepstakes ends November 25, 2013.
Be sure to follow me on facebook, instagram and twitter and follow along on the #TasteItaly13 hashtag, I'm going to be sharing photos during the trip!
And thanks to Michael Angelo's who generously offered the giveaway BELOW to FOUR lucky readers of The Little Kitchen!
The prize is:
Set of two Michael Angelo's Oven Mitts
Two Michael Angelo's Reusable Grocery Tote Bags
Stainless Steel Garlic Press
Five Michael Angelo's Free Individual Meal Coupons
Five Michael Angelo's Free Family Size Meal Coupons
Retail Value $100 (There will be 4 winners!)
Please use the form below to enter in the giveaway. Good luck!
This giveaway has ended.
Congrats to Trinity R., Janet H., Sheila R., and Alona Y!
Disclosure: This giveaway is sponsored by Michael Angelo's.
Check out our other giveaways!