How to Make Caramel Sauce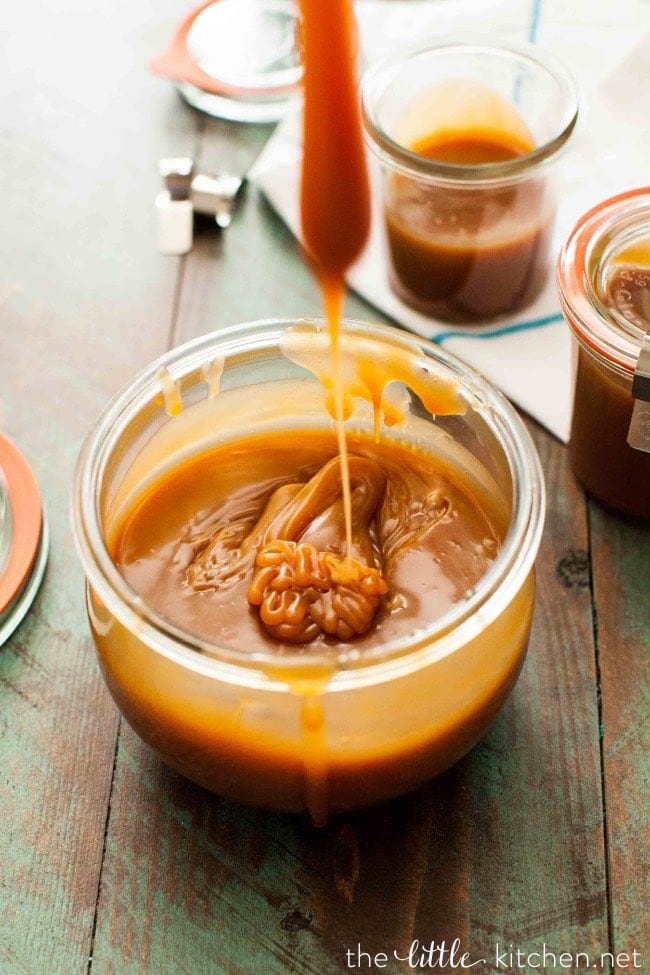 Do you have a cooking and/or baking bucket list? I have an ongoing list in my head…I think I need to write one up soon. But making caramel sauce was on it for a long time. I was so scared to try…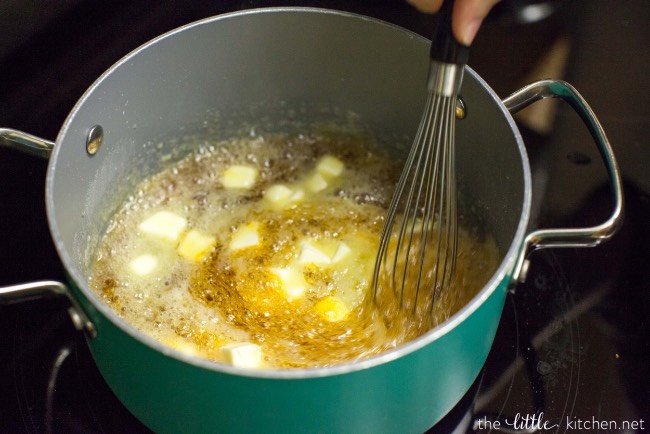 But finally did it and it's easy to make!!! You should try it! Check out the full recipe and tutorial with step by step photos over on my friend, Ree's site.
Recipe
Yield: 8 servings
Prep Time: 5 minutes
Cook Time: 20 minutes
Total Time: 25 minutes
Salted Caramel Sauce Recipe
Ingredients:
1-1/2 cup Granulated Sugar
1/4 cup Water
1 stick Unsalted Butter, Cubed, Room Temperature
3/4 cups Heavy Cream, Room Temperature
1/4 teaspoon Pure Vanilla Extract
1 Tablespoon To 1 1/2 Tablespoons Sea Salt
Directions:
Here are some recipes you can make with caramel sauce!
Double Chocolate Cupcakes with Salted Caramel Buttercream
Peanut Butter Millionaire Shortbread Bars
Chocolate Peanut Butter Marshmallow Squares
Chocolate Bourbon Caramel Cups with Salted Pistachios
Salted Caramel Brownies