We're Heading to Italy Thanks to Michael Angelo's!

You guys, I'm so excited, we're heading to Italy today! Last month, Michael Angelo's invited me on a trip of a lifetime. I'll get to join the Michael Angelo, his wife, Cheryl, and his mom, Sara, in Florence and Rome. We'll also be joined by a Michael Angelo's sweepstakes winner and her husband (they currently have a Trip to Italy sweepstakes going on right now…more on that below.) To say we're excited is an understatement.
We're going to see Pisa, visit wineries, Italian markets and tour a cheese factory. We're also going to take part in cooking lessons, I'm going to learn how to cook Italian food from an Italian grandmother…*swoon*. I don't have a full itinerary for Rome yet but we're so excited to visit the "Eternal City."
What is Michael Angelo's? It's an Italian frozen meal company. Why would I, a food blogger, want to work with a frozen food company? It's a simple answer for me, because I love their meals. They taste really good and they are authentic recipes straight from Michael's mom, Sara, and grandmother, Foti.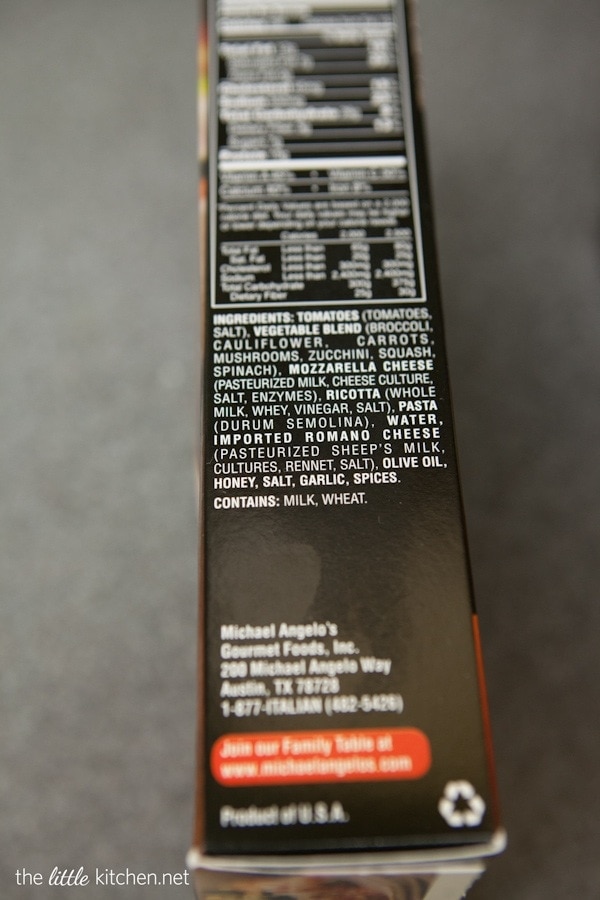 Why do I love Michael Angelo's meals? First, they source the freshest and best ingredients. They even import some of their ingredients from Italy. Second, I can pronounce the list of ingredients on the side of the box. Third, their meals taste good. We usually keep at least two of their family size meals in our freezer for busy nights or for times I'm traveling or right before I travel and I don't feel like cooking.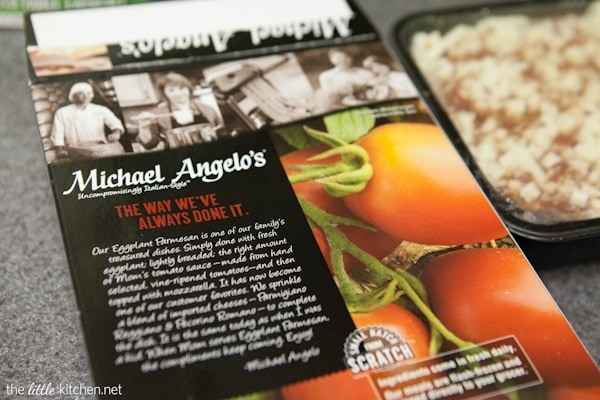 I had the amazing opportunity to meet Michael, Sara and Cheryl in Austin this past June. They are so down to earth and I chatted with Sara like she was an old friend. I cannot wait to learn her recipes. I will say, I did try to pry out of Sara the secret herbs and spices for her eggplant parmesan and she wouldn't budge. At least I tried, right?
This picture was taken in June 2003, when Curtis and I got married. We had a quick surprise wedding on Curtis' birthday…it was a supposed to be a surprise birthday party for Curtis…and we ended up getting married! Haha I had just graduated from college the year before, we were just starting out so we never went on a honeymoon. This past June, we celebrated 10 years of marriage. We had always said, we'll take a big trip in 2013 for our 10-year anniversary but life kind of got in the way and we never planned that trip. And now here we are…and see below for details on how you can enter in to win a trip to ITALY!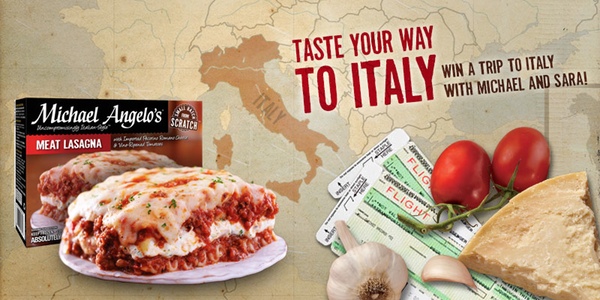 Don't you want to win a trip to Italy??? Michael Angelo's is sponsoring another sweepstakes right now! Go enter right now! You can also get extra entries by joining the Michael Angelo's rewards program! The sweepstakes ends November 25, 2013.
Be sure to follow me on facebook, instagram and twitter and follow along on the #TasteItaly13 hashtag, I'm going to be sharing photos during the trip!