I'm so excited about this upcoming kitchen remodel because we have been talking about this for so long! I'm going to take you through where we are at right now, which is the planning phase.
I would love to hear from you if you have ever done a kitchen remodel and what you liked and didn't like about it!
First, here are photos of our kitchen currently…well, from a few years ago. The kitchen is currently a mess so I need to tidy it up so we can take some more before photos before we get started!
There are affiliate links in this post. I get commissions for purchases made through these types of links in this post. As an Amazon Associate I earn from qualifying purchases.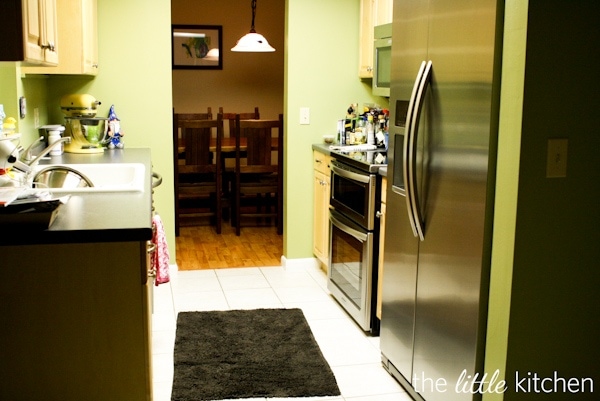 First things first, I used to want to tear down the wall between the kitchen and the living room but we don't want to put tons into this kitchen remodel. We decided that we want to build our next home in the next few years so this kitchen remodel will be more of a refresh.
What is staying the same: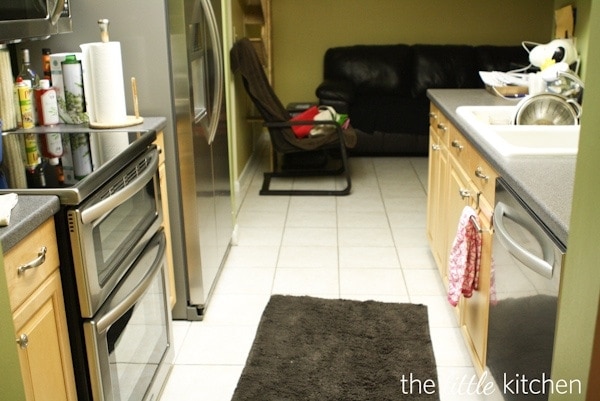 the overall layout of the kitchen is staying the same
the cabinets will stay
What is changing:
the color of the cabinets will change and most likely changing the actual doors and drawer fronts of the cabinets (refacing)
new countertops
backsplash – it will be the countertop material we pick out or tiled
new sink & faucet
changing the lighting
adding shiplap to the lightbox in the ceiling
crown moulding around the window in the kitchen and the doorway to the dining room
we are thinking about changing out the appliances later this year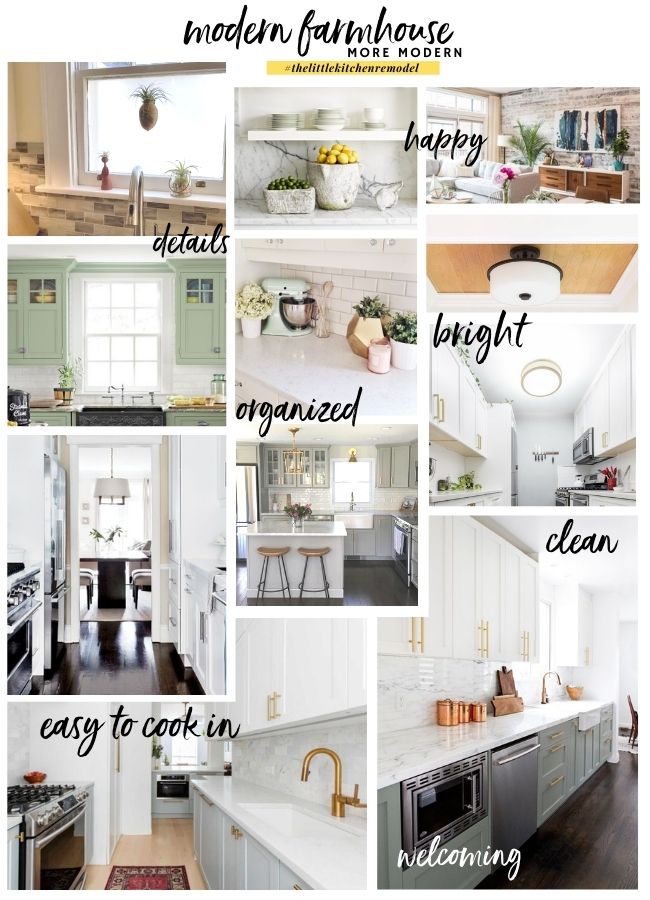 I have so many things in my head and after chatting with a friend, I decided to create a mood board for the remodel! I made it in Canva!
This actually helped me remove some of the stress!
Let's talk about some of the things we are going to replace in our kitchen. After which, we hope will transform the kitchen a completely different one!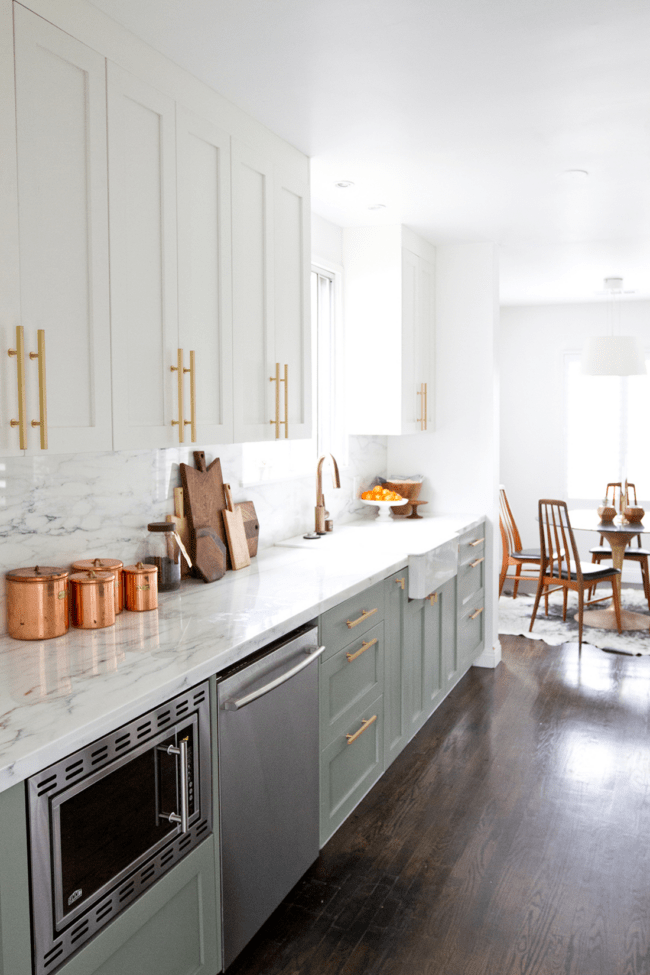 Cabinets
We aren't replacing the cabinets but are leaning towards refacing them which means we will buy new cabinet doors and drawer fronts. I want white upper cabinets and gray lower cabinets.
We are wanting to do Shaker style doors and I'm also thinking about changing out two doors of the upper cabinets to be glass to open up the small galley style kitchen we have.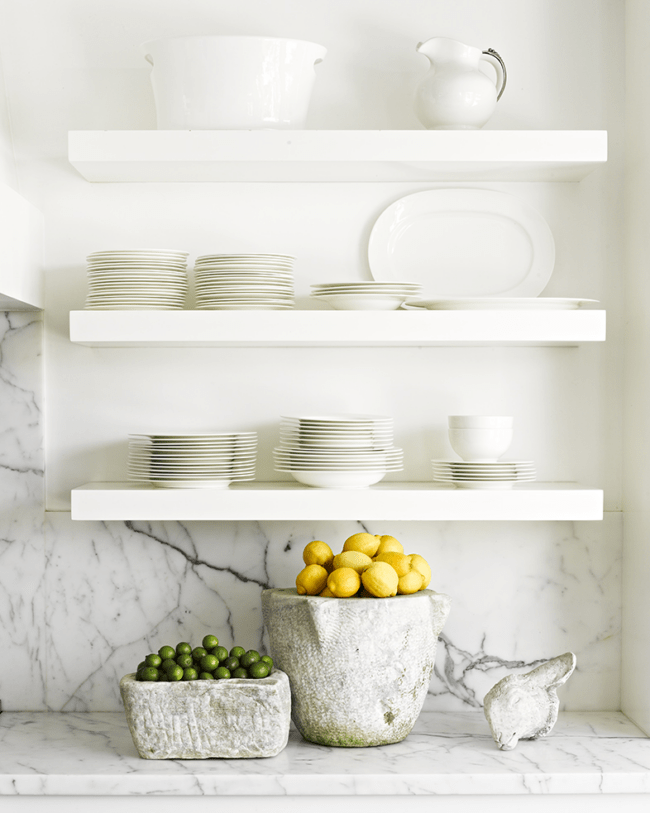 New Countertops
We decided we are going to do new Quartz countertops. Still deciding on the actual color but I really want to do a marble look without the fuss of actual marble upkeep. Let me know your thoughts if you have either!
I'm learning so much about countertops, working with a fabrication company locally. I have some samples right next to me but I can't decide because a sample isn't enough! I'm going to two slab warehouses next week and hope to make this decision too!
The countertops, new sink and new faucet will go in first!
Backsplash
I'm leaning towards going with a backsplash that is the countertop material. At first, I was worried it would be too much and choke the space. But I think after seeing the photos I'm using as inspiration for our kitchen remodel, it will look great!
If we don't do that, we will go with a tiled backsplash and I think we would hire out to do that.
New Sink & Faucet
I really really want a white farmhouse sink (apron front) but Curtis vetoed me. Which is fine. I still get to pick out the sink even though he convinced me we should go with stainless steel.
I really want to get one of those touchless faucets, I can't wait!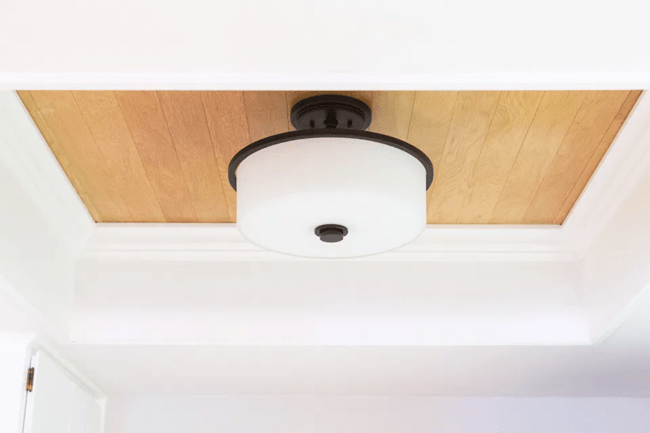 Lighting and Lightbox
We have a soffit in our kitchen that has a lightbox in it. After much thought, I don't really want to have downtime from our kitchen remodel nor do I want to pay to remove it. So we were looking ideas on how to spruce it up.
The person we are working with for our countertops (the fabricators) mentioned doing shiplap in her friend's kitchen ceiling so we are leaning towards that! We are going to put it on one wall of our dining room as well!
You will be able to see it when you look out to the dining room through the kitchen. This will give us the farmhouse feel in our modern farmhouse look!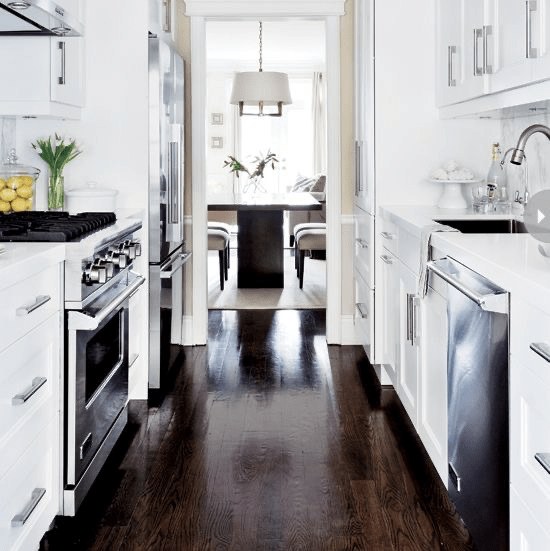 Extra Details
We plan on putting some crown moulding around the window and maybe around the cabinets? And I definitely want to put some trim around the door way to the dining room as well. From the mood board, you can see that I want to put these little details in to make the kitchen more polished looking.
Have you done a kitchen remodel before? I want to hear all about it! This is my first one and I would love to hear about yours! If you haven't yet, do you want to do one? What would you change about your current kitchen?