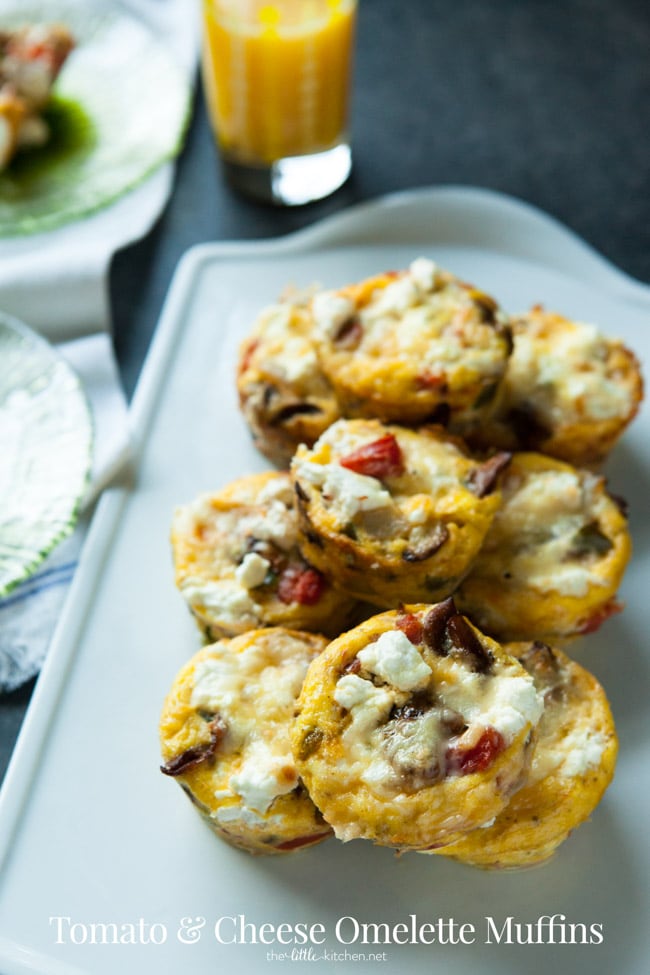 This post is sponsored by Tuttorosso Tomatoes.
I'm sharing this recipe for tomato & cheese omelette muffins. They include some of my favorite ingredients: tomatoes, mushrooms, goat cheese, cheddar cheese and more!
I absolutely love working with brands that I believe in. I wouldn't work with them if I didn't. And the people I get to work with at Tuttorosso Tomatoes makes it that much more fun.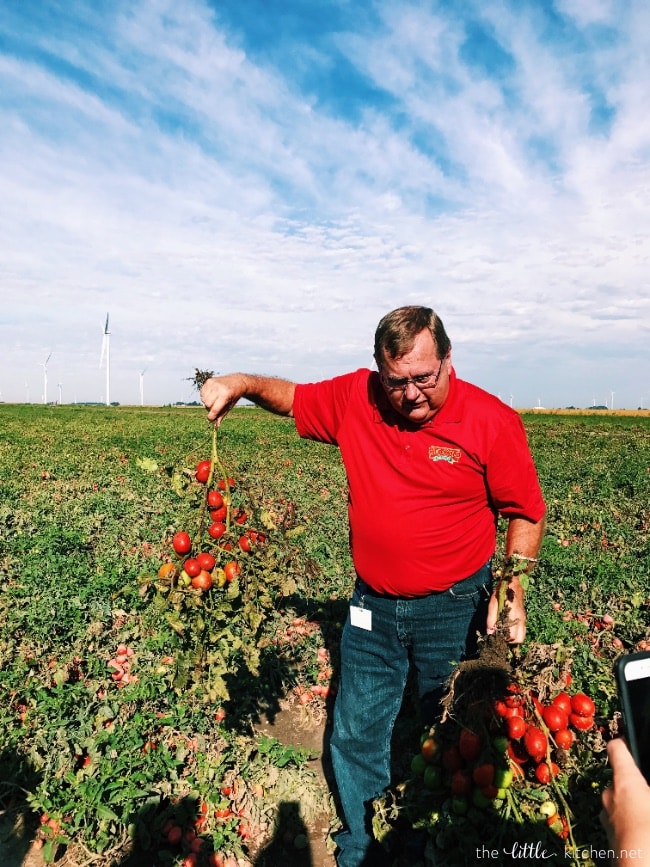 A couple of months ago, I traveled to Indiana to visit Tuttorosso Tomatoes and I got to visit a tomato farm! The farm is owned by a family and they were so sweet and made us feel so welcome.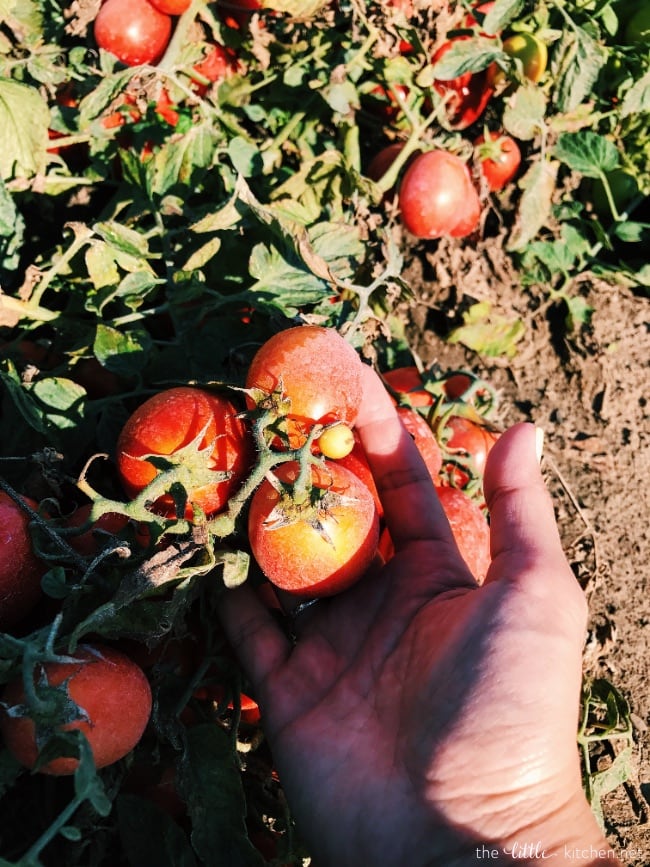 A lot of times, you and me (the rest of us who don't live near or on farms) buy ingredients at the grocery store without a second thought about how it made it there.
After my first visit to a farm a few years back, I now always say that everyone should visit a farm…and children should get the opportunity so all of us can appreciate our farmers.
They work really hard and every farmer I have ever met loves what they do, cares deeply about what they do and I have to mention again: they work really really hard.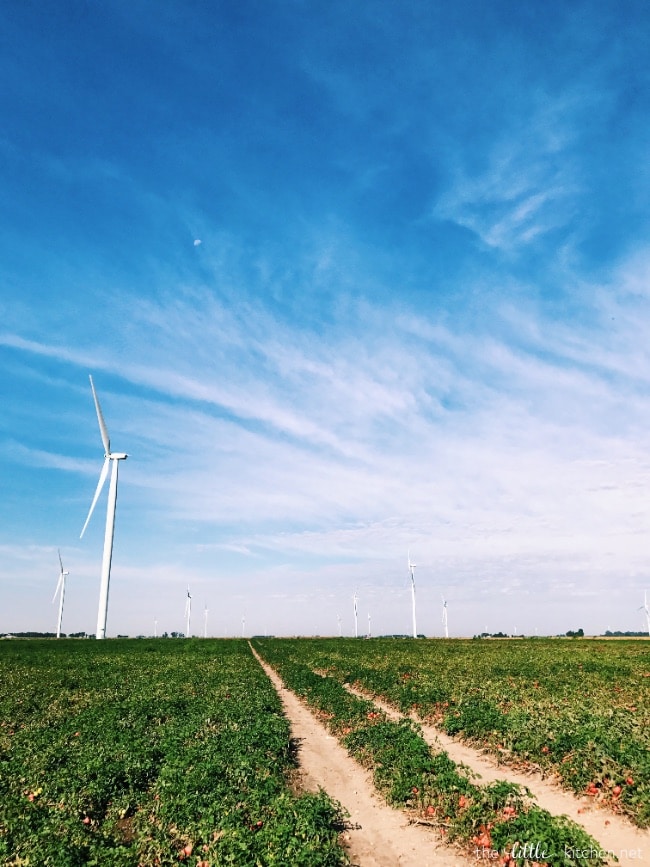 Tuttorosso works closely with their farmers to ensure they have the resources they need and to ensure they get the best tomato crop for their canned tomatoes.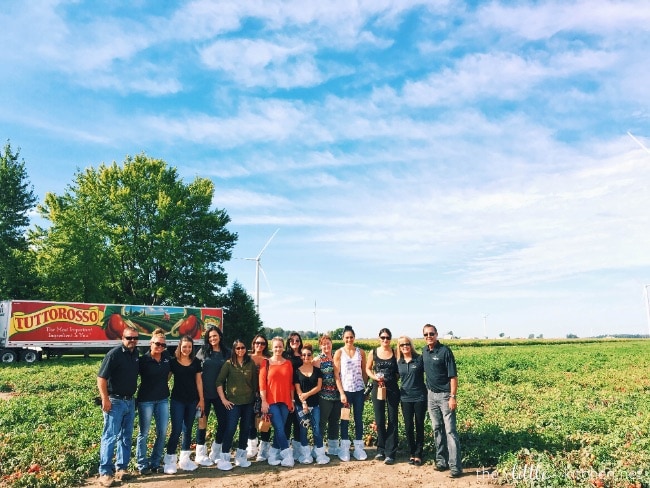 It was an awesome day, learning all about tomatoes with the brand, the farmers along with my fellow bloggers.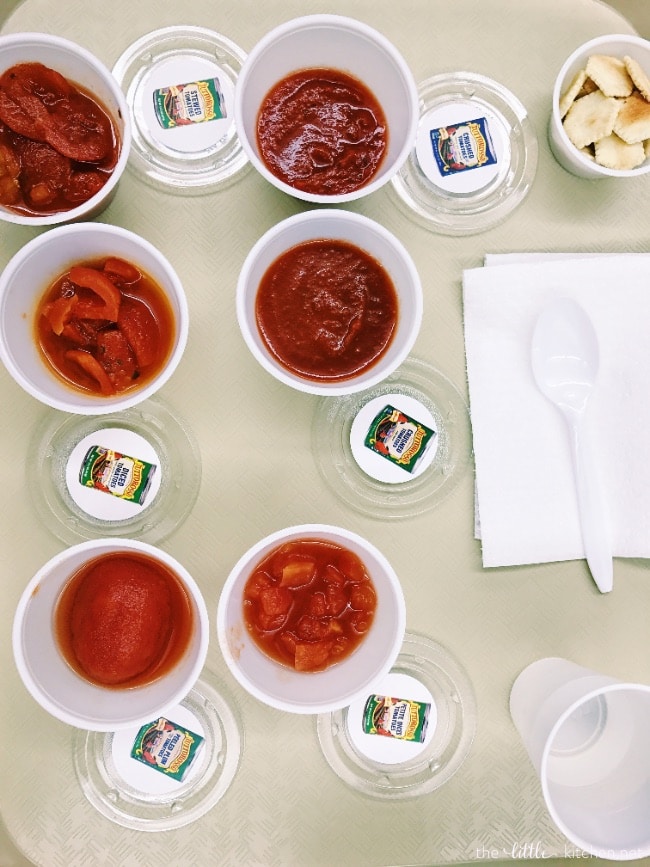 We also did a taste test and learned all about the new products coming out next year…I'm so excited!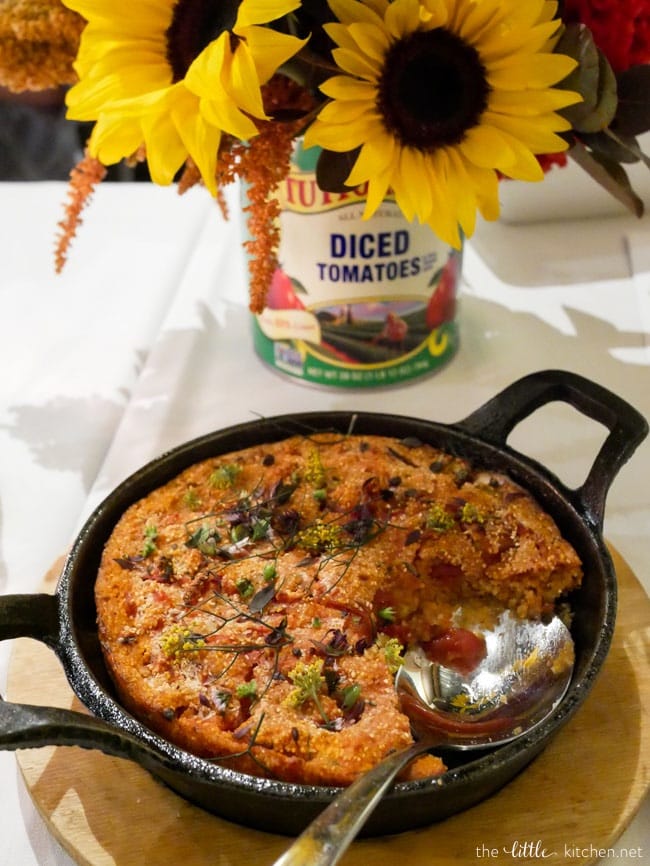 A tomato bread pudding that we had at dinner one night…so so good!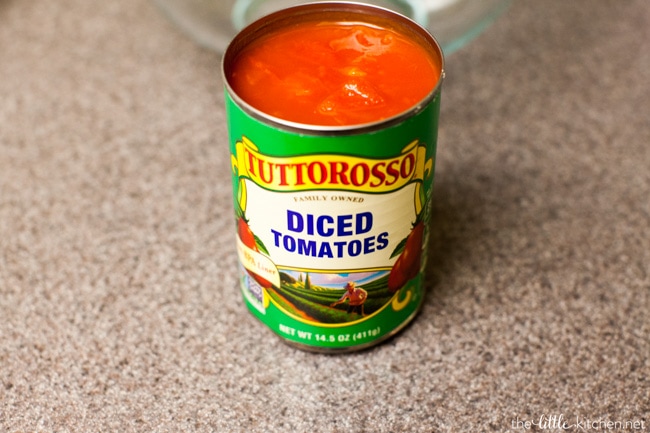 For this recipe, I'm using their new 14.5 ounce cans! I learned about them when I was in Indiana. I'm so excited for these…for the times when you don't need a full 28 ounces for your recipe!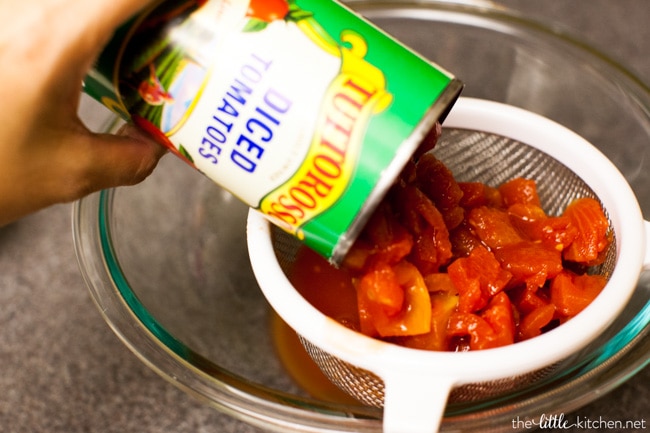 First, strain the diced tomatoes.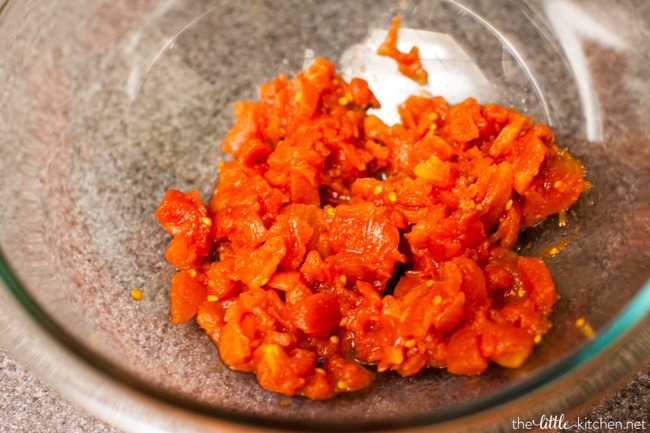 After straining, they will look like this.
Cook the mushrooms.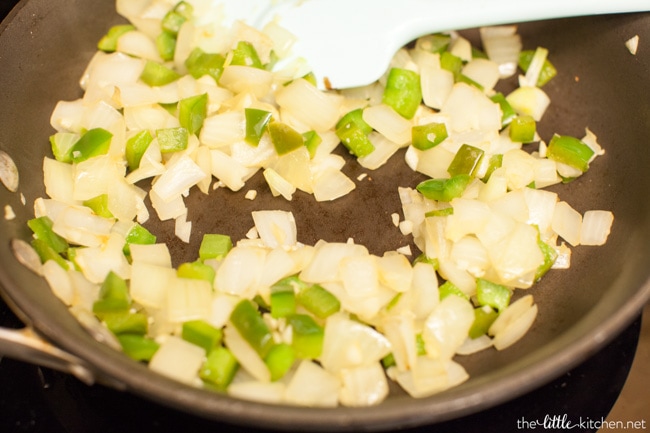 Then, cook the onions and peppers.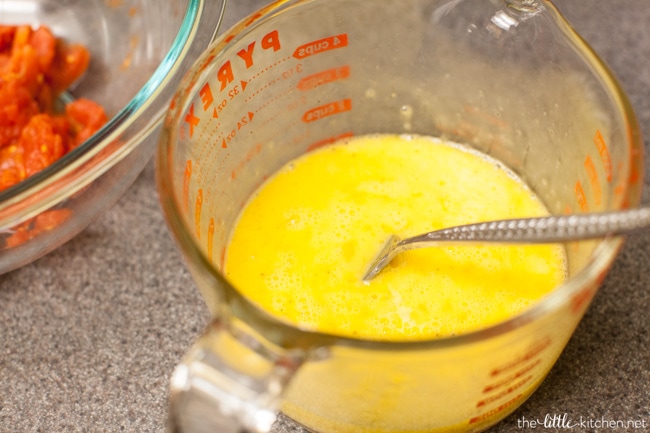 I beat the eggs in a large measuring cup so it's easy to pour.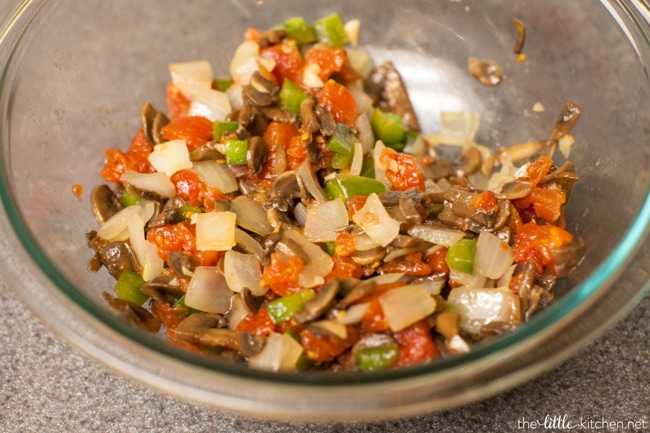 Add the vegetables and mushrooms together.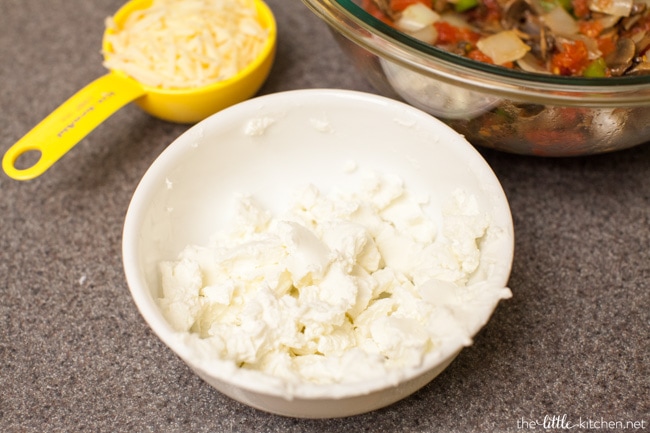 Break up the goat cheese.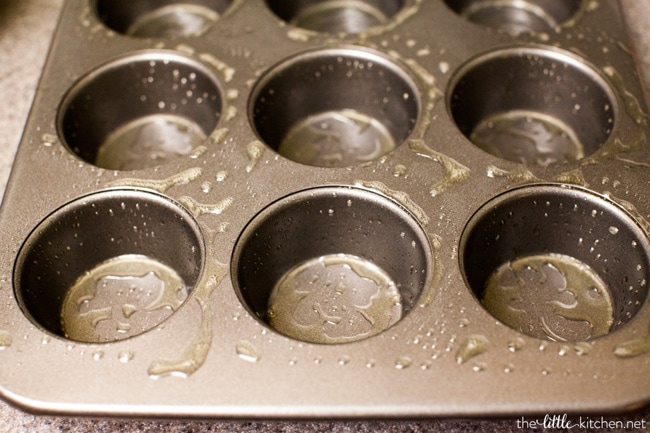 Spray the muffin tin with a generous amount of nonstick cooking spray. You don't want to miss any spots because it's not funny cleaning stuck on egg. Also, I used a nonstick muffin tin but you still need to spray.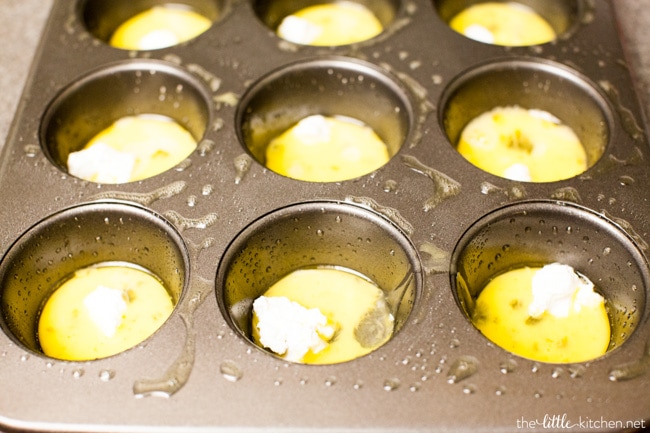 Add a little bit of egg and goat cheese.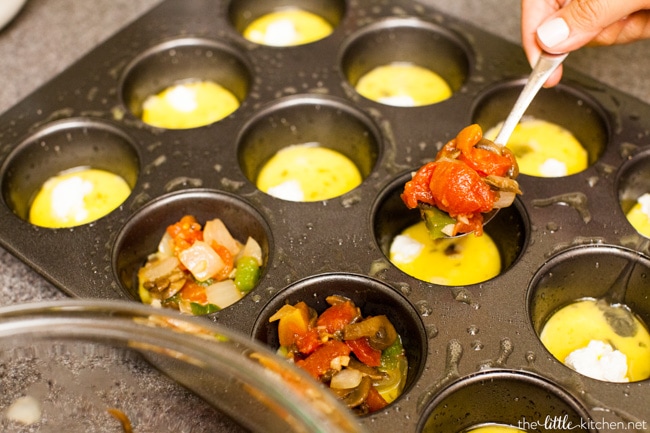 Scoop in the vegetable filling…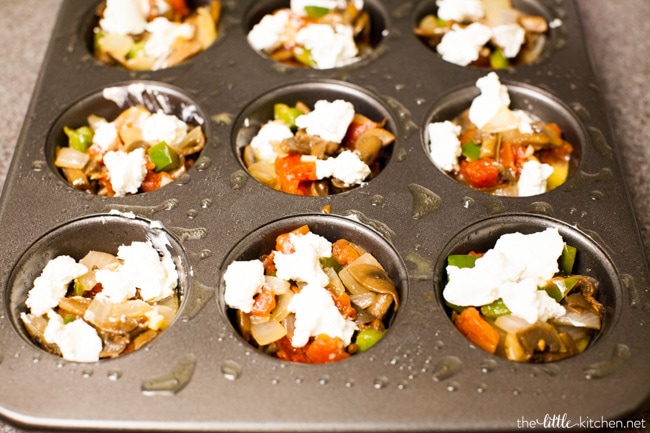 And some more goat cheese.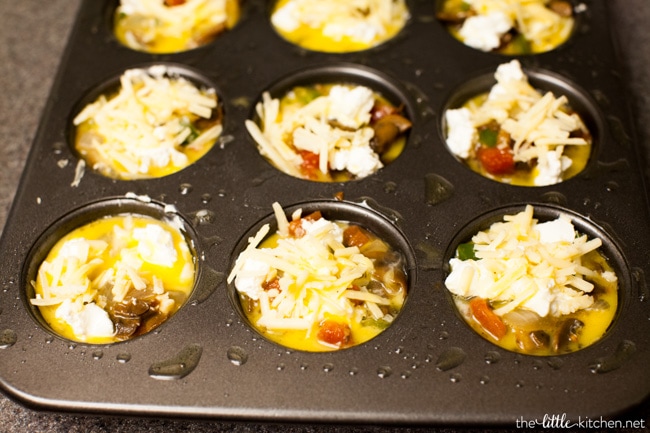 And top with cheddar cheese.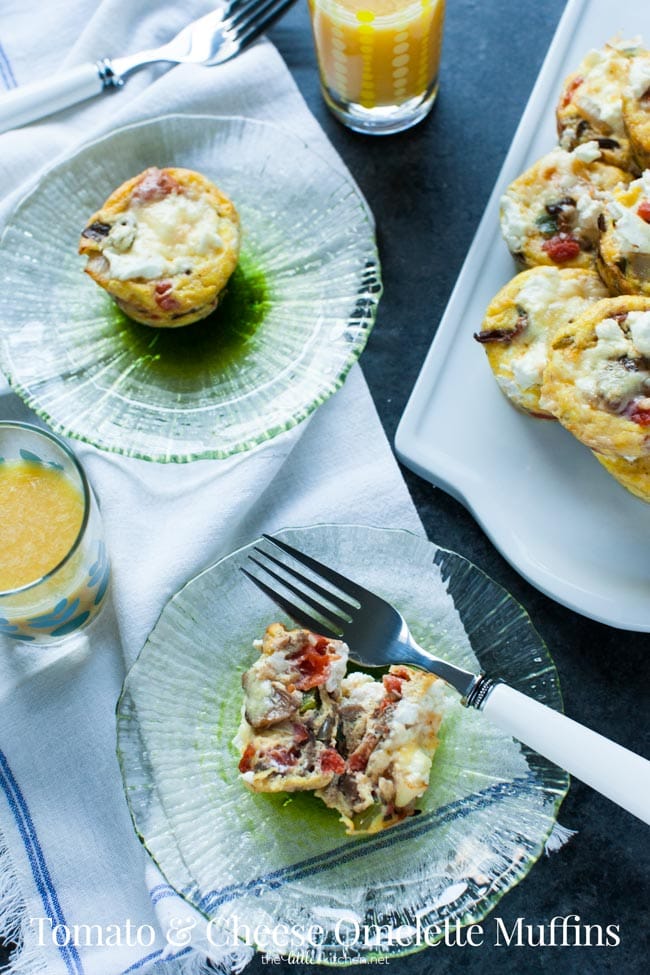 Bake and you'll get these wonderful omelette muffins that you won't be able to resist. These will be perfect for those busy mornings, they store great in the fridge. And even for those family get together brunches. So fun and you can prep and cook the veggies ahead of time!
Recipe
Print
Pin
Save
Tomato & Cheese Omelette Muffins Recipe
Servings
12
omelette muffins
Ingredients
Instructions
Heat oven to 425 degrees F.

In a skillet, add butter, soy sauce and mushrooms. Cook on medium high for 5 to 8 minutes or until liquid disappears and mushrooms are cooked and slightly browned. Remove mushrooms from the pan and set aside.

Wipe skillet clean with a paper towel. Add 1 to 2 teaspoons olive oil, onions and peppers to the skillet. Cook for 3 to 4 minutes or until onions and peppers start to soften. Add garlic and cook for another 2 minutes.

Add mushrooms and cooked vegetables along with the drained Tuttorosso diced tomatoes to a mixing bowl. Gently mix the ingredients.

Scoop or break apart goat cheese by the teaspoonful and add to a separate bowl.

Spray a 12-cup non-stick muffin tin generously with nonstick cooking spray. (Make sure not to miss any spots or the egg will adhere to the pan and it will be hard to clean.)

Add eggs to a measuring cup with a good pouring spout. Beat the eggs and add salt and pepper to taste.

Pour a thin layer of egg into to each cup in the muffin tin. Then, add a little bit of goat cheese into each cup.  Add the mushroom and vegetable filling in spoonfuls to the cups making sure to distribute the ingredients between all of the cups.

Scoop the remaining goat cheese on top of the vegetable mixture. Sprinkle the cheddar cheese on top of all of the cups.

Pour the remaining eggs into each muffin tin, be sure not to overfill.

Bake for 15 to 17 minutes at 425 degrees F or until eggs are cooked to your liking.

Place muffin tin on a cooking rack for at least 10 minutes before removing from the tin. You may need to use a butter knife to loosen the sides before removing them from the muffin tin.
Notes
Notes:
Store them in a tightly sealed container in the refrigerator. Put them on a plate and cover, microwave for about 30 seconds and add 15 seconds at a time until heated through.
These omelette muffins freeze great too! First, place them on a lined baking sheet spaced at least 1-inch apart. Freeze for at least 30 minutes and then place them in a zippered plastic bag labeled with the date and recipe name. To reheat, heat oven to 400 degrees F (while the oven is reheating, remove them from the freezer and place on the counter). Bake for 16 to 17 minutes, or until heated all the way through.
from The Little Kitchen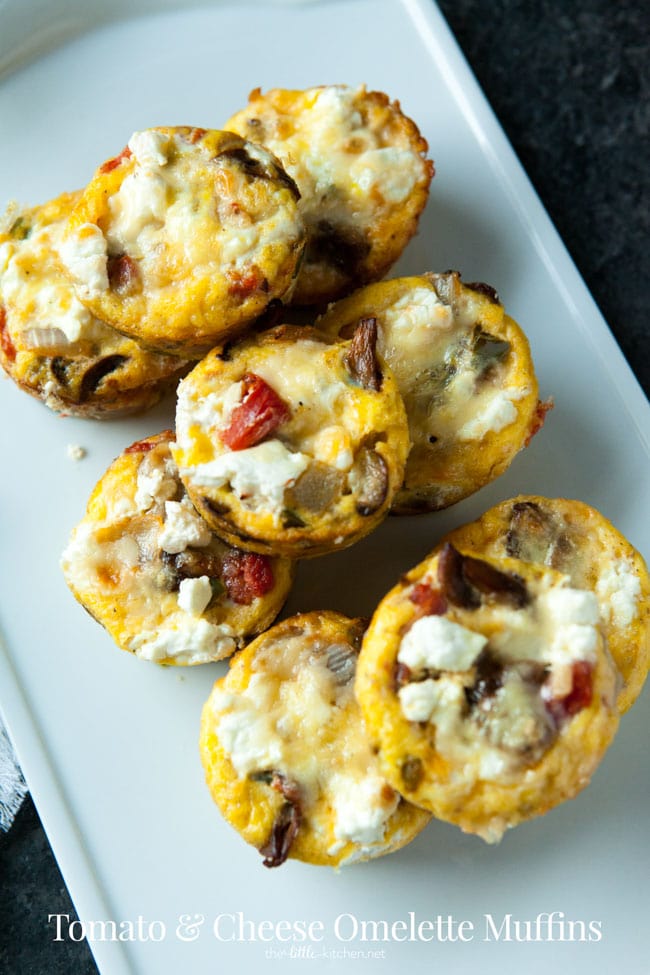 Disclosure: This post is sponsored by Tuttorosso. I only share with you brands and products that I love and always only share with you my own opinions. Thank you for supporting brands that I work with, it allows me to continue doing what I love: sharing recipes with you on The Little Kitchen.