A few months ago, I participated in America's Test Kitchen's first Google+ hangout! It was a blast and getting to hear more about the book, The Science of Good Cooking, was exciting. It's chock full of experiments – to show you how food science works and as America's Test Kitchen says, why you should care.
Recipes are tried many many times and the science is explained to all of us in human language – you don't have to be a scientist to understand it.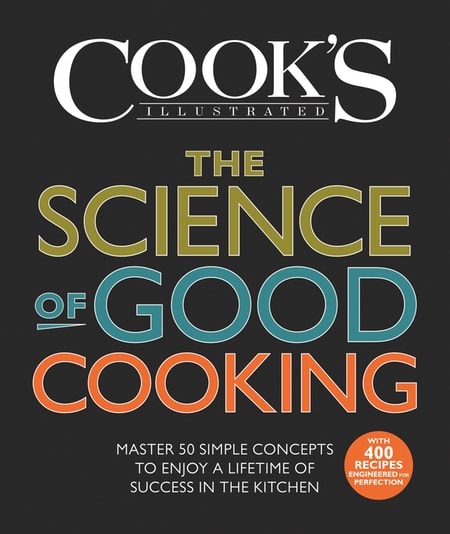 This book, the Science of Good Cooking, is for the rest of us…home cooks, food enthusiasts who are not scientists. It delves deep into why certain potatoes are good for potato salad and how to fry french fries. The experiments are cool like why bones add flavor and juiciness and why salt makes meat juicy and skin crisp. I know you'll enjoy this book with all of the experiments and all of the recipes to go with it!
There are 50 concepts and over 400 recipes, it's a big book at over 500 pages.
this giveaway includes:
The Science of Good Cooking (Cook's Illustrated Cookbooks)
Total Retail Value: $40
Please use the form below (comments will not count toward entry into the giveaway). Good luck!
This giveaway has ended.
Congrats to Jamie N! Hope you enjoy the cookbook!
Check out our other open giveaways! Also, check out my other America's Test Kitchen cookbook giveaway!
Disclosure: I received this book for review purposes. I love sharing my favorites and my own opinions with you. And there are affiliate links in this post.