Do you need that slow cooker with all of the bells and whistles? Maybe you think you do?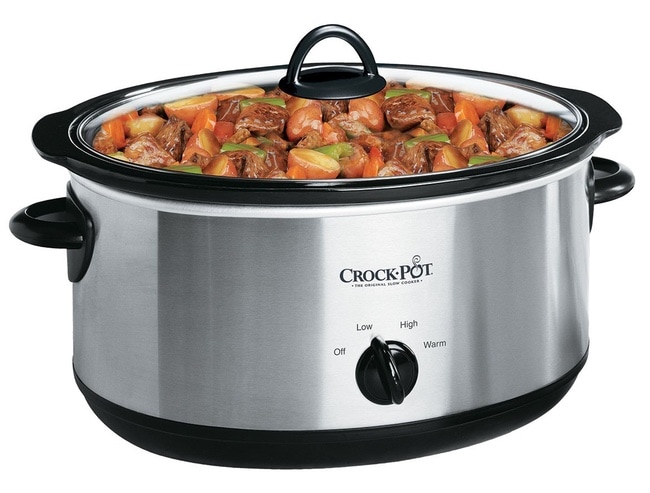 I have had the same slow cooker for over six years. I have even bought it for family and friends as gifts.
I'm going to celebrate eight years of blogging next month! That means for 6 of the eight years, I have used the same Crock-Pot! I spent $30 on it. So that means, the slow cooker only cost me $5 a year! Wow!
This is NOT a sponsored post.
Why I love this slow cooker:
It does the work.
It cleans easily.
I can put it in the dishwasher.
How can you tell a slow cooker recipe is good? It's specific with measurements and instructions. Sometimes, there is a little bit of prep work but it's so worth it.
Sometimes, I'll prep everything the night before and then the morning of, I will put everything into the crockpot and let it cook all day.
I'm telling you, you don't need the bells and whistles. It's fine to just have a manual slow cooker that does what it need to!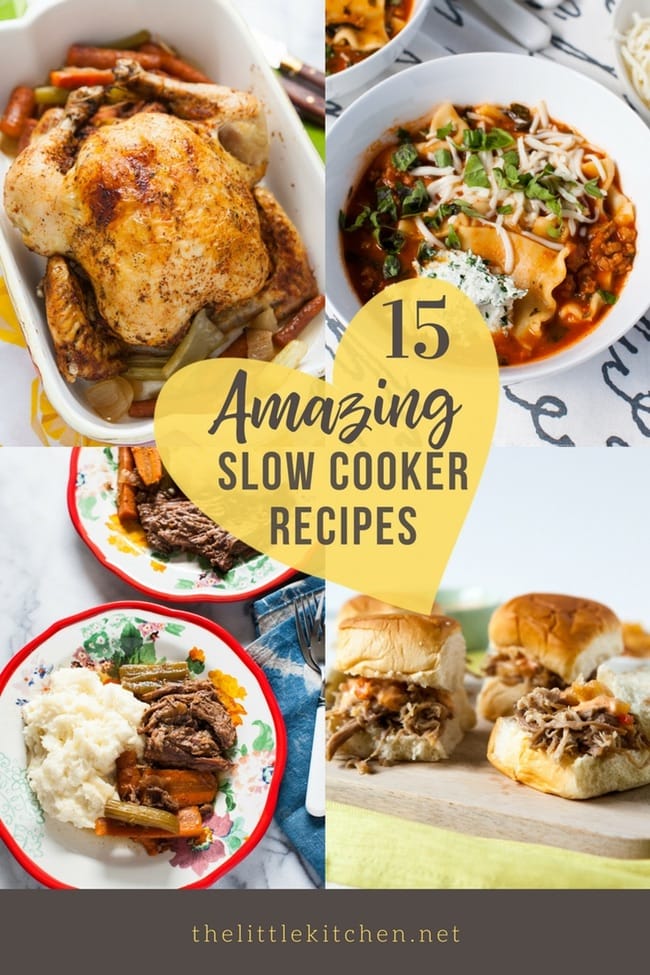 Here are some recipes I love making with my trusty manual slow cooker: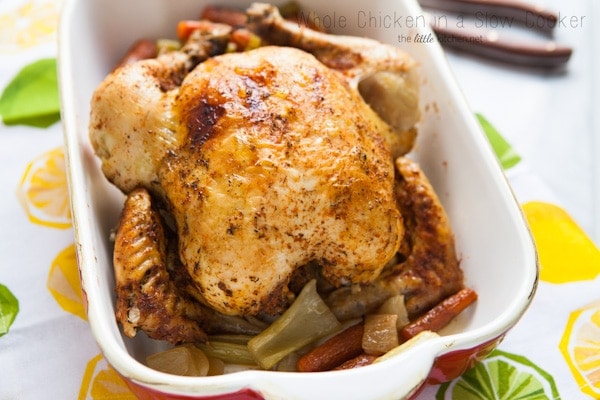 Whole chicken in a slow cooker – yes you can cook a whole chicken in a slow cooker. It's easy to prep and you can broil the skin in the broiler and it looks like it just came out of the oven, only the meat is much more tender!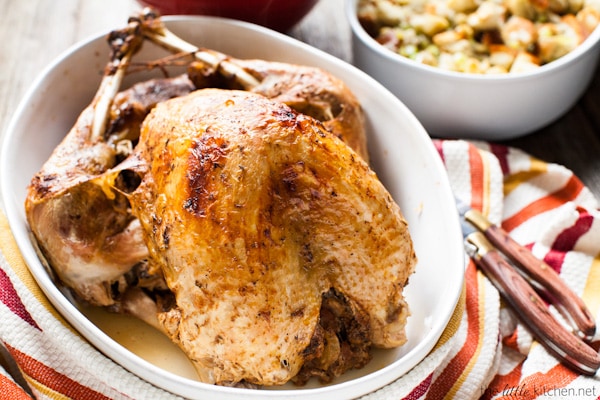 Yes, you can totally cook a whole turkey in a slow cooker! This recipe was hugely popular this past Thanksgiving on The Little Kitchen. You have to try it!
This is the only way I make pot roast now. In the slow cooker!
I just have to say that I LOVE short ribs and this recipe is from America's Test Kitchen…it works and it's so so good!
Pulled pork sliders, that's all I need to say right?
You totally can make soup in your crockpot too! I make my friend, Gina, from skinnytaste's slow cooker lasagna soup!
This Irish beef stew is amazing! So comforting during the cold weather months. We love making this recipe!
I have even more slow cooker recipes for you to try!
My friend, Aggie, loves her Crock-Pot which lets her do stove top browning and then slow cook. So she doesn't have to dirty any pots.
Check out her recipe for Barbecue Short Ribs too!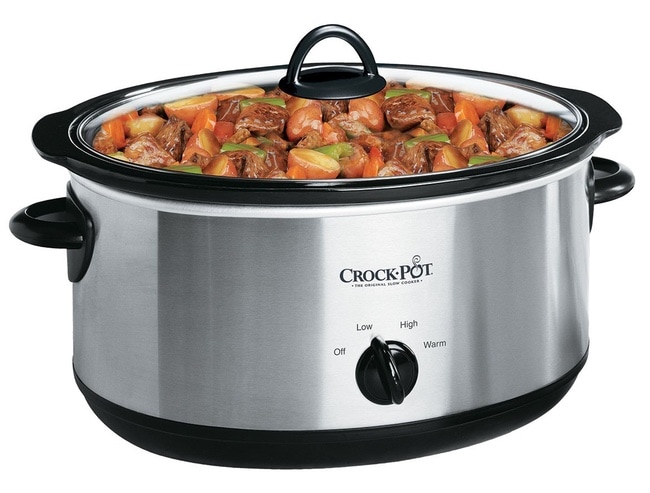 So again, my favorite slow cooker!! I bought it for $30! Right now, it costs only $24!
Also two cookbooks I HIGHLY recommend for amazing slow cooker recipes:
Other recipes on my list to try:
Disclosure: This is NOT a sponsored post. I share with you products that I love. There are affiliate links in this post.