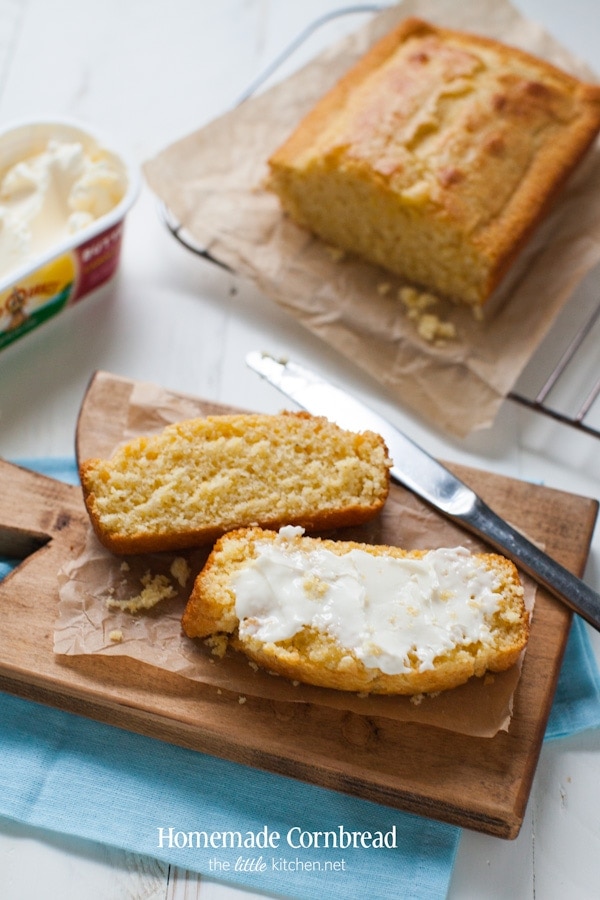 I have been wanting to shout from the rooftops about this cornbread recipe ever since I had it a couple of months ago. Seriously, it's the best ever cornbread!
I was invited to the 40th anniversary celebration of the Hoop-Dee-Doo Musical Revue at Walt Disney World's Fort Wilderness Resort. I have never been before…I can't believe I haven't. It was such a blast. PS I found out that not only do they have campgrounds at Fort Wilderness, they also have cabins. They look like real rustic cabins on the outside but they are really nice and cozy on the inside with all of the amenities of a hotel room. You learn something new every day!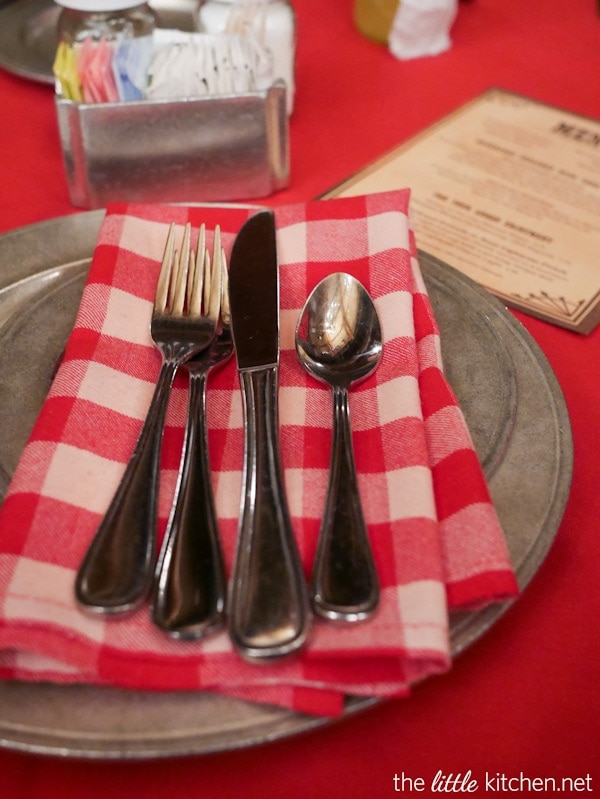 The place setting of the tables makes you feel like you're in frontier times. With servers and the the Pioneer Hall Players dressed the part.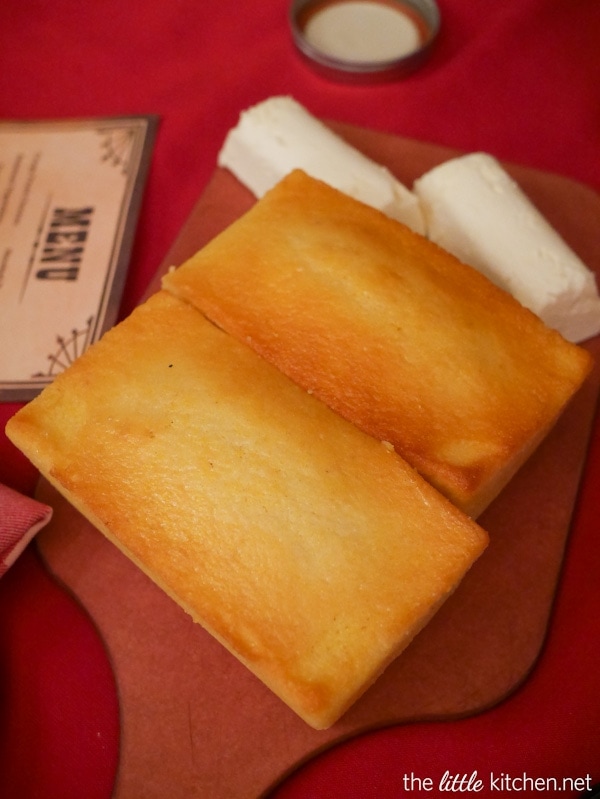 The food…oh my goodness, the food. I instagrammed the cornbread because seriously…they give you tons (yes!) and it's amazing. Right then and there, I knew I would be making this recipe at home.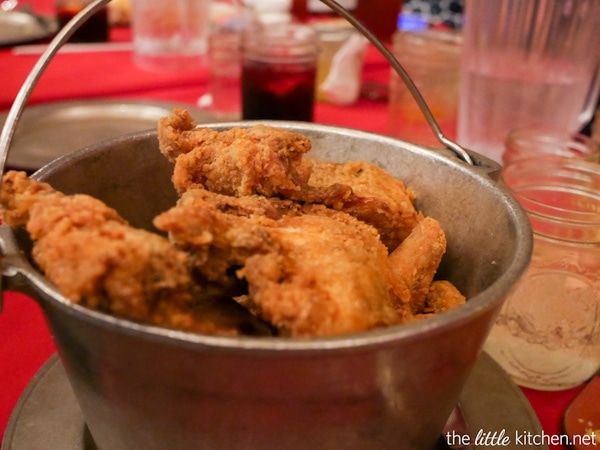 The fried chicken…just lovely. The servers play the part and THROW a bucket of chicken on the table, it's pretty hilarious.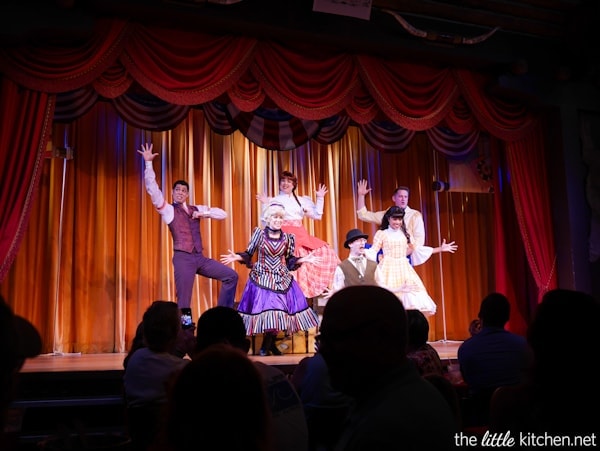 The dancing and singing is all good clean fun and perfect for the whole family. <3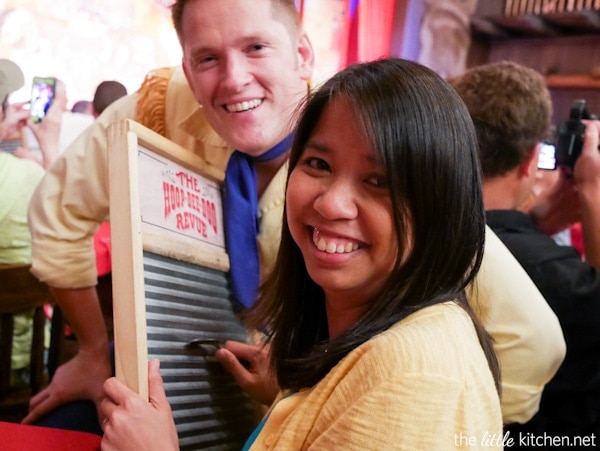 And our server demanded that I actually "work" and handed me a washboard and a spoon. My friend Christine took this photo…I had no idea one of the singer/dancers photobombed the photo!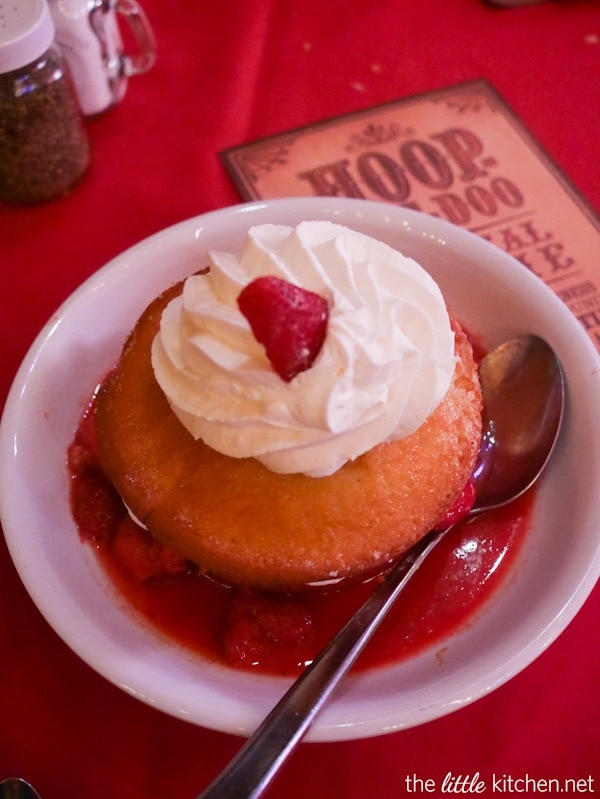 Lovely, just lovely strawberry shortcake desserts. I was so stuffed near the end but this cake was so good, I had to take a bite, okay a bunch of bites.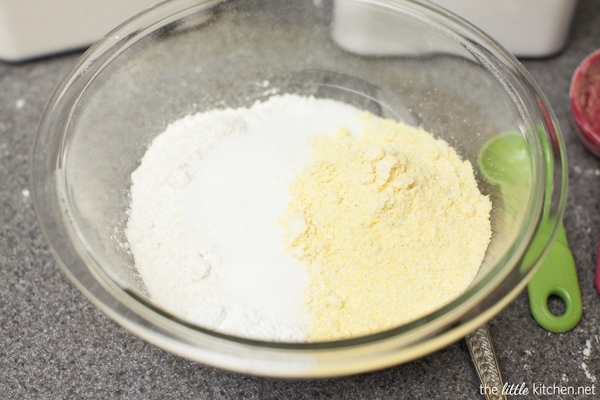 I feel so lucky that the Disney Chefs shares a lot of the recipes they make at the resort, in the parks and their restaurants!
First, I whisk together the dry ingredients.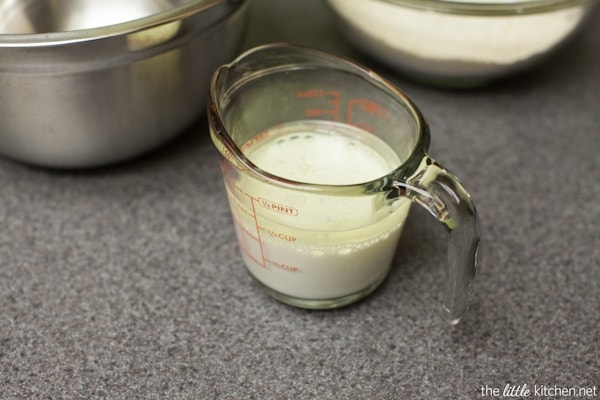 The way I like to measure oil is to first measure the milk or water and then pour in the vegetable oil. That way you get less oil sticking in your measuring cup!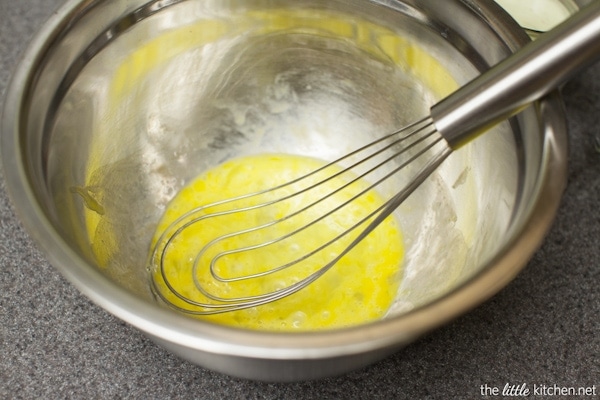 Beat the egg.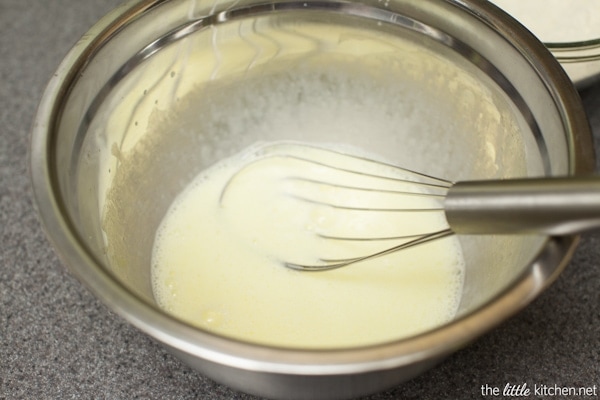 Then, beat in the other wet ingredients.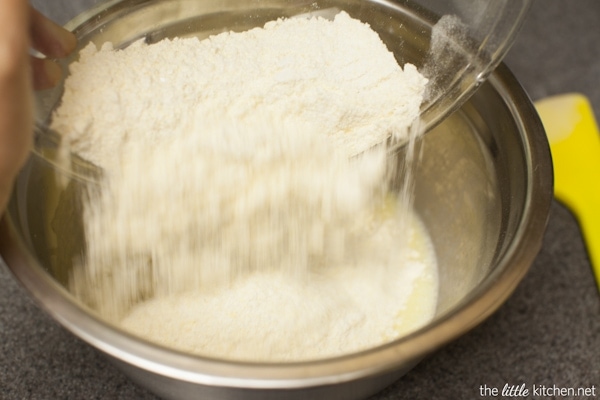 Add dry ingredients in batches.
Using a rubber spatula, mix the dry ingredients in.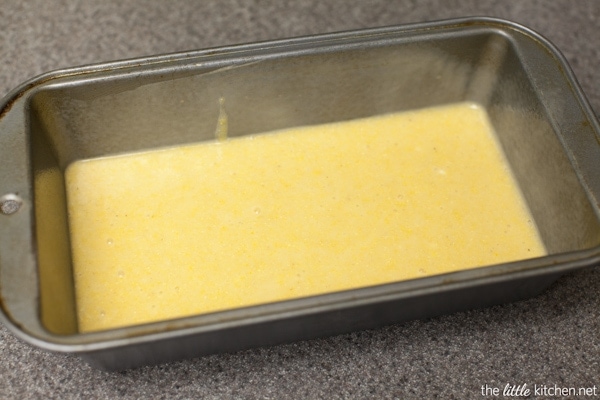 Pour into a loaf pan.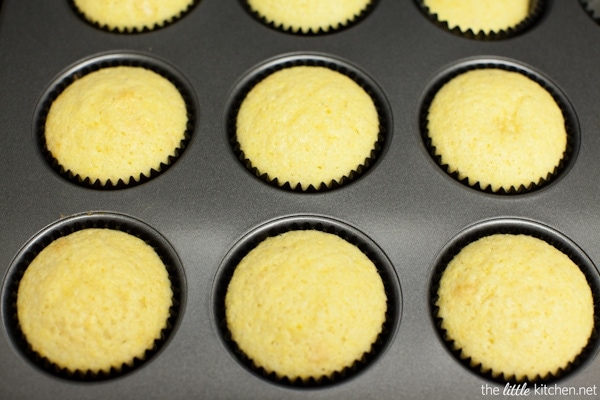 Or make these into muffins!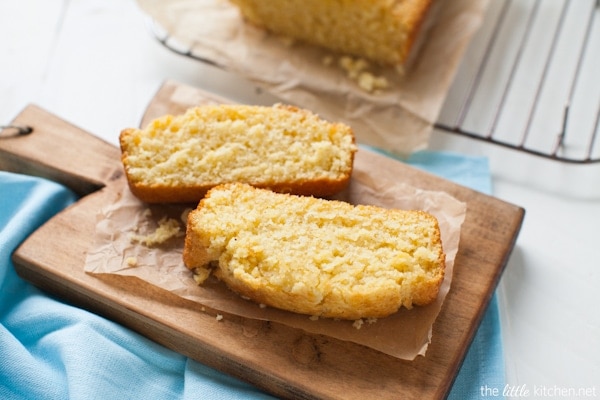 You NEED to make this cornbread recipe…it's the perfect moistness and sweetness, it's literally the best cornbread I have ever made and I made it at least 5 times before I posted it. This will be showing up on our holiday dinner table this year!
Recipe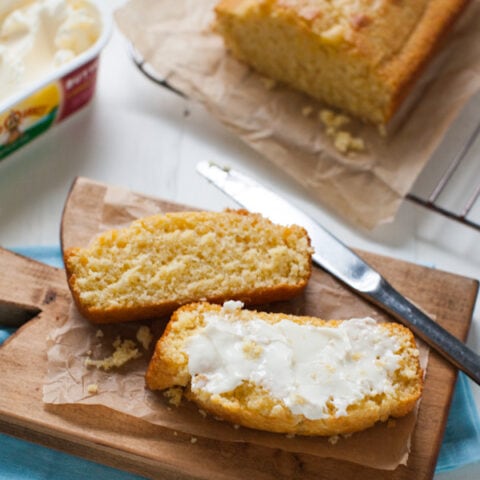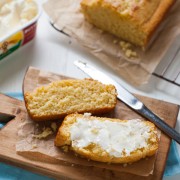 Print
Pin
Save
Homemade Cornbread Recipe
Servings
10
muffins or 1 loaf
Ingredients
3/4

cup

plus 2 Tablespoons unbleached all purpose flour

1/2

cup

plus 2 Tablespoons granulated sugar

1/4

cup

plus 2 Tablespoons fine cornmeal

1/2

Tablespoon

baking powder

1/2

teaspoon

salt

1/2

cup

whole milk

1/4

cup

vegetable oil

1

large egg

,

beaten
Instructions
Heat oven to 375 degrees F. Spray an 8- or 9-inch loaf pan with baking spray (or add 10 cupcake liners to a muffin tin) and set aside.

Add flour, sugar, cornmeal, baking powder and salt to a medium-sized mixing bowl bowl, whisk to combine.

Add milk, oil and beaten egg to a medium bowl and whisk together.

Add dry ingredients to to the liquid mixture in batches, mix with a rubber spatula until combined (don't overmix).

Pour batter into loaf pan and tilt pan to ensure batter is evenly spread or use a large cookie scoop (3 Tablespoons) to portion out muffins.

Bake for 27 to 28 minutes, until golden brown, and when a wooden toothpick inserted into the center comes out clean. (If making muffins, bake for 17 to 18 minutes).

Cool muffins or loaf on metal rack. Allow cornbread loaf to cool at least 15 minutes before slicing.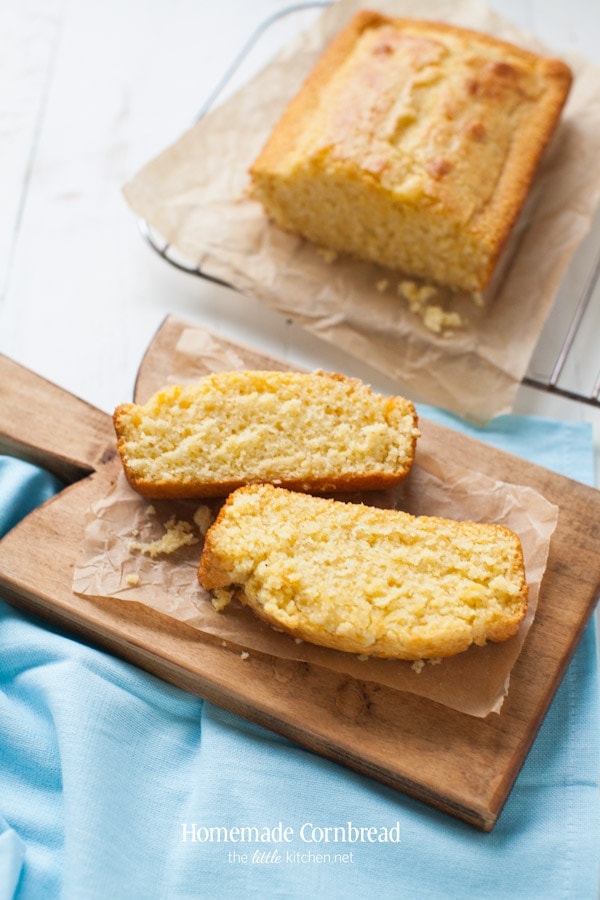 Disclosure: I was invited as a guest to enjoy the Hoop-Dee-Doo Musical Revue by Walt Disney World. My opinions are my own and I only share brands that I love!