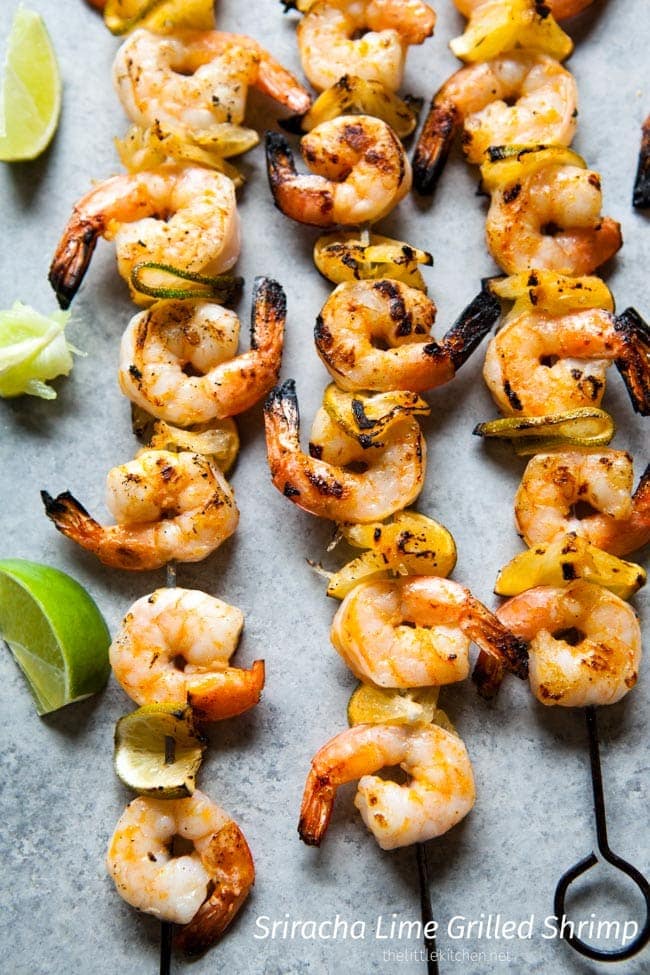 As I mentioned before, I'm excited to be working with The National Shrimp Council this year and creating recipes with shrimp to share with you!
I love grilled shrimp and it's perfect for the summer AND al fresco dining. This recipe is so easy…it will take you no time to prepare it!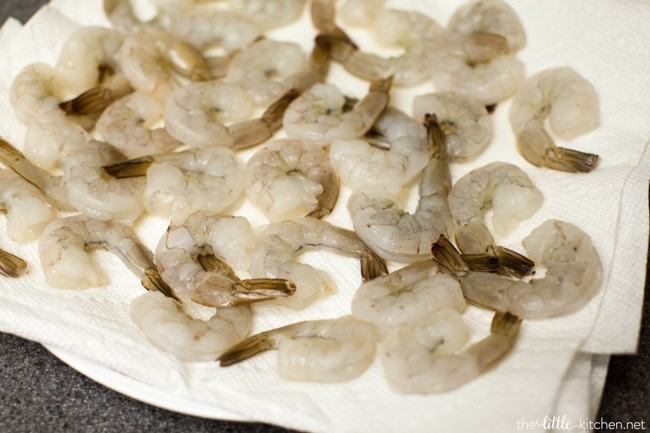 I prep the shrimp by deveining them and peeling it but leaving the tails on. That's my preference to leave the tails on, it's completely up to you!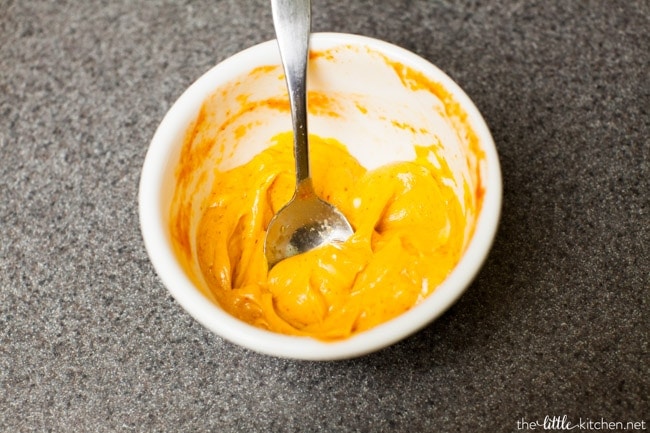 Mix the butter and sriracha chili sauce.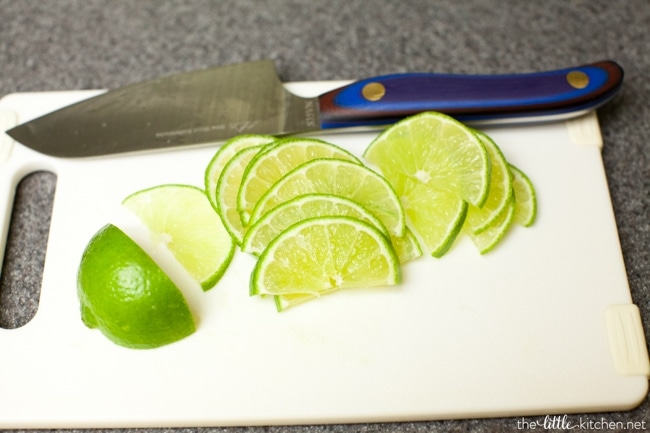 Slice one and a half limes into thin slices, like you see above.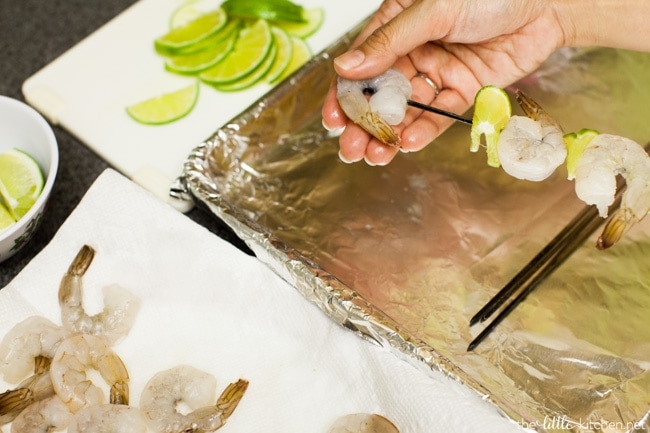 Line a baking sheet with Reynolds® Wrap Aluminum Foil. I really like using aluminum foil when I'm grilling because it makes cleaning up so simple!
Then, place shrimp on the skewers, with lime slices folded in half.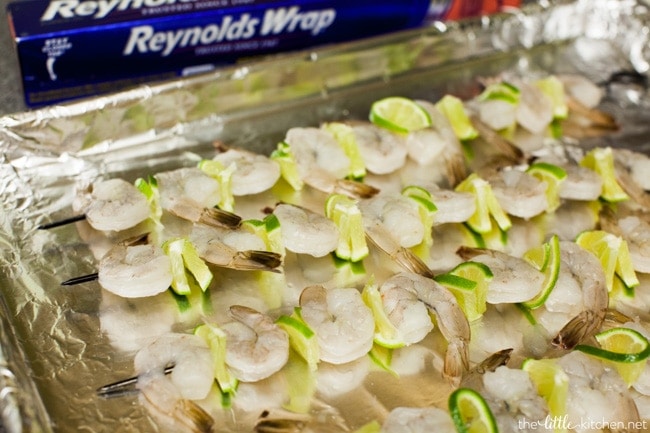 You'll have skewers that look like this!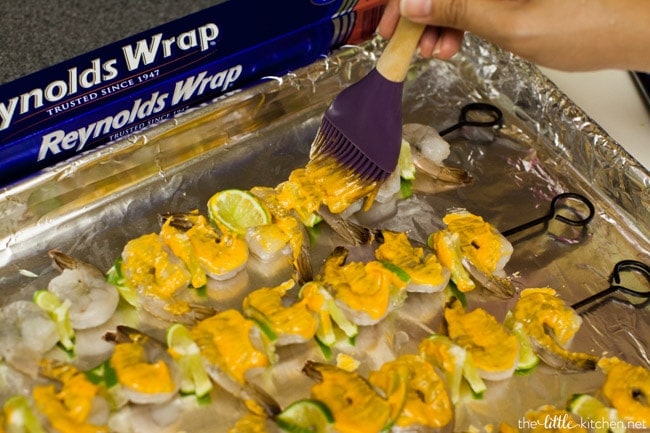 Then, brush the shrimp skewers with sriracha butter.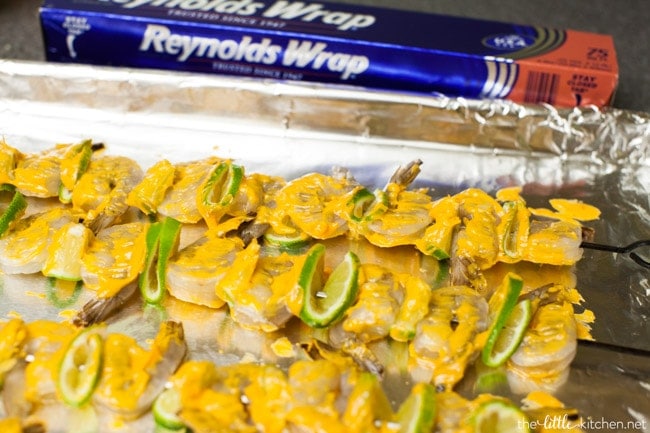 Now, these are all set for the grill.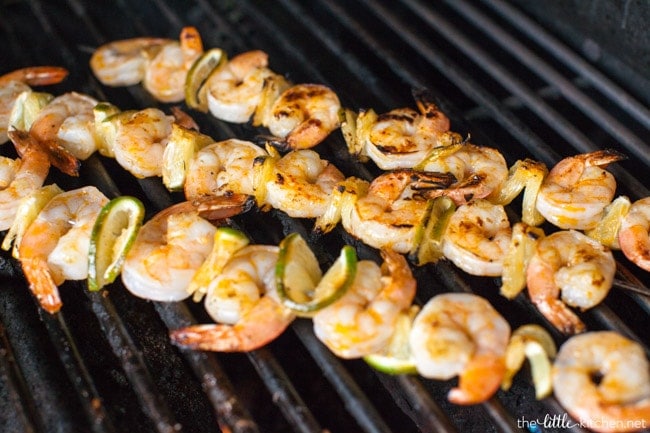 You can grill them on a grill or inside on a grill pan, totally up to you!
They cook really fast, you only really need to cook them 1 to 3 minutes on each side.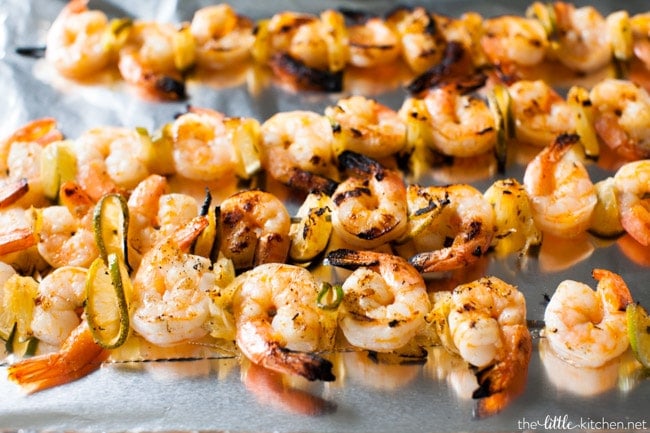 Be sure to put a new piece of aluminum foil on the baking sheet before putting the grilled shrimp skewers on.
You can serve these with rice or noodles…or they make a great appetizer. So easy to make and only four ingredients!
For more great recipes, be sure to follow the Shrimp Council on facebook and/or pinterest!
Recipe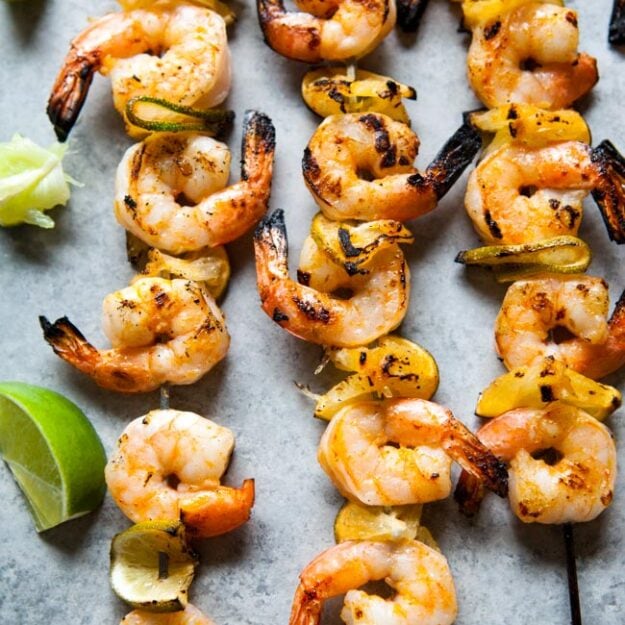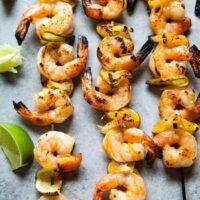 Print
Pin
Save
Sriracha Lime Grilled Shrimp
Ingredients
1

pound

shrimp

,

deveined and peeled except for the tails

3

Tablespoons

spreadable butter

1

Tablespoon

sriracha chili sauce

2

limes
Instructions
Line a baking sheet with Reynolds® Wrap Aluminum Foil and set aside.

Prep the shrimp and place on a paper towel-lined plate. Pat the shrimp dry.

Turn on gas grill to high heat and allow to heat for 5 to 10 minutes. Or if you're using a grill pan inside, heat the grill pan on medium high heat for 5 to 6 minutes.

In a small bowl, mix together butter and sriracha.

Prep the limes. Cut the limes in half. Cut one and a half limes into slices. Cut the remaining half into wedges for serving.

Place shrimp on skewers alternating with lime slices. Brush the sriracha butter on both sides of the shrimp. Place the skewered shrimp on the foil-lined baking sheet.

Reduce the heat on the grill to medium high heat or heat for the grill pan to medium heat. Place skewered shrimp on the grill and cook for 1 to 3 minutes on each side. (Throw away the foil and reline the baking sheet with a new piece of foil.)

Remove skewered shrimp from the grill and place on the newly lined baking sheet. Squeeze a couple of lime wedges over the shrimp before serving with rice or noodles.
Notes
Note: If you would like your shrimp spicier, you can brush on more sriracha butter while it's on the grill. Just be sure to put some of the sriracha butter in a separate bowl before brushing it on the raw shrimp.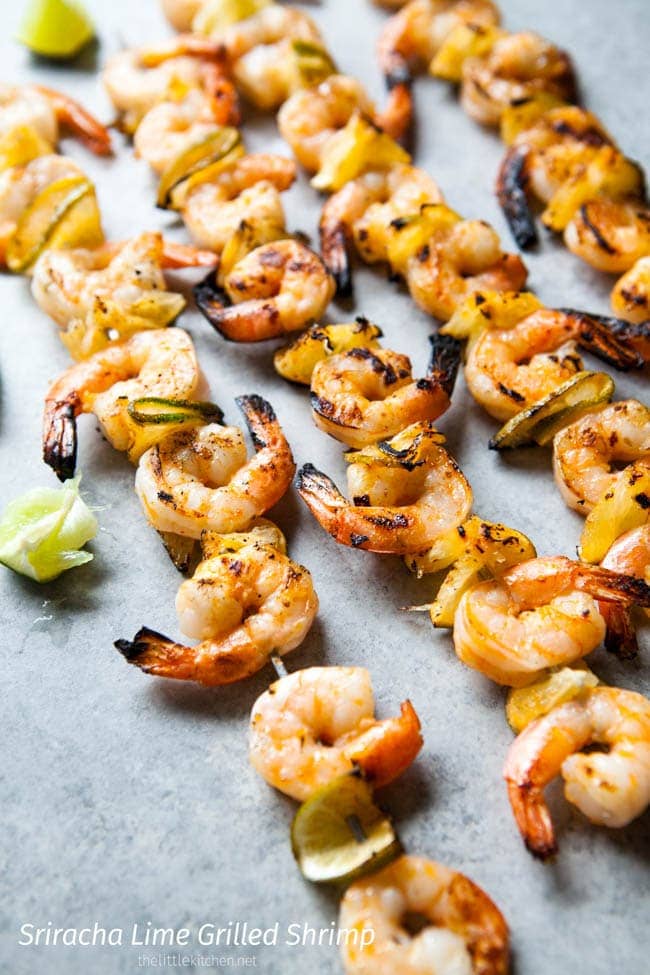 Disclosure: This post is sponsored by The National Shrimp Council. Reynolds did provide product for the purpose of this post. I always share with you my own opinions and only work with brands that I love. Thank you for supporting the brands that I work with so I can continue to share with you recipes like these!