Things have been crazy lately around The Little Kitchen. Crazy good of course. I started a new job, I organized Food Blog Forum Orlando again (which was almost two weeks ago) and I'm happy to announce another fun project with McCormick. When they came to me and asked me to photograph two of their recipes for their site, I was so excited and honored. I had a blast doing this assignment and thoroughly enjoyed the recipes as well!
Easy Egg Salad Recipe
Click on the photo for the recipe. Who doesn't love an egg salad? I love the addition of McCormick® Onion Powder with McCormick Ground Mustard. Ground Mustard in egg salad is a must as well as in my favorite deviled eggs recipe but the onion powder addition is a genius and I love the flavor it adds to it! This will be my go to recipe for egg salad from now on.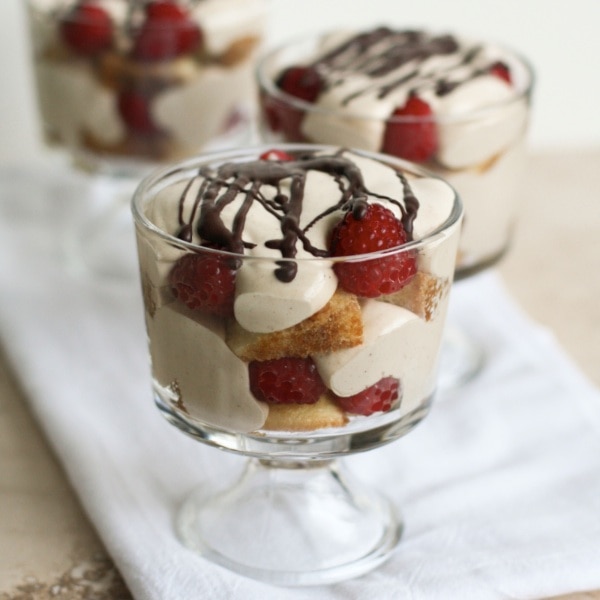 Tiramisu Trifle Parfaits Recipe
Who doesn't love ladyfingers and tiramisu? This is such a quick and easy dessert to whip up for friends and family. I got these cute little trifle bowls at Pier 1 Imports and when I saw this recipe I knew I had to use them! The combination of coffee, McCormick Ground Cinnamon and McCormick Ground Ginger just makes this dessert perfect. I love the warm cinnamon and the ground ginger together. I'm definitely going to try this flavor combo in other desserts.
And now for more fun, you can join in on the fun too with Spring Pin-spiration with McCormick.
How it works:
Follow McCormick on Pinterest.
Create your own "McCormick Pin-spiration" board.
Select five spring recipes from McCormick.com to pin on your board.
Snap a photo of your own re-creation of one of the recipes and pin it to your "McCormick Pin-spiration" board.
Don't forget! Tag all of the pins on the board with the tag @McCormick Spice Pin-spiration OR @McCormick Pin-spiration and include the name of the McCormick product used in the personal recipe photo.
Email your completed board to [email protected].
Pinners will be entered to win one of 25 spring baking kits, and will also have their original photos posted on the McCormick.com Look Book
For an example, take a look at my McCormick Pin-spiration board!
I'll be sharing more about this contest as well as holding a very fun giveaway here on The Little Kitchen so stay tuned!
Disclosure: I was compensated for my participation in this campaign. All opinions are my own and I only work with and share brands that I love!