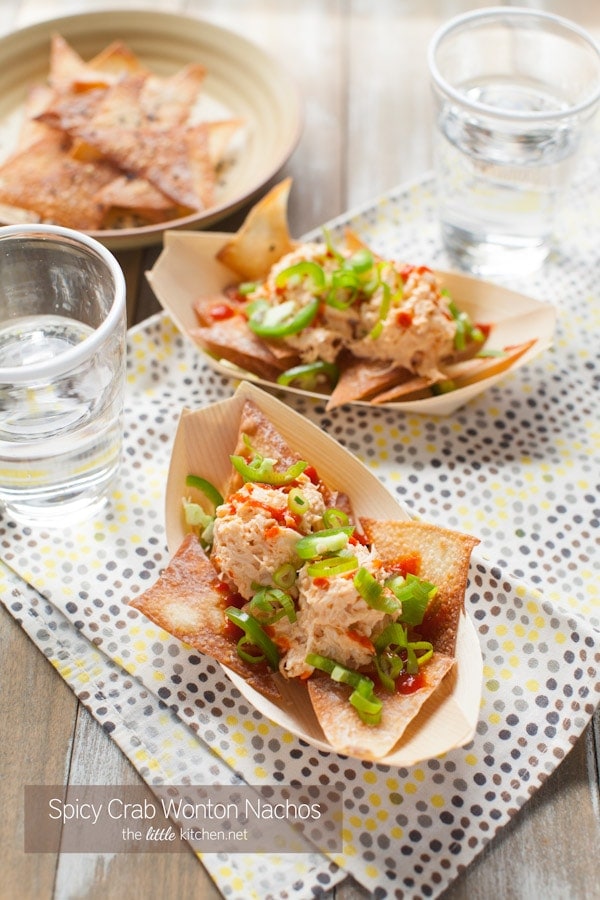 Last week was a little crazy, I did a lot of driving…3 days last week, I was in the car for at least 2 hours each day. It was fun though! I attended a small blogging conference at Walt Disney World and I met…
It was super fun! Last Wednesday, I had a few things planned, I was going to meet my friend for coffee but she wanted sushi instead. I had a planned dinner with other food bloggers (those are always fun, we ate at one of new favorite restaurants in Orlando, The Smiling Bison, I highly recommend it!). And then, I met my sister at BART (a bar in Orlando) and enjoyed some treats from Sushi & Seoul On The Roll food truck. Should I even admit this? I sound like a total pig…I had three meals over a period of like 6 hours. Oops. It was all soooo good. And this recipe is based on Spicy Krab Nachos I had from Sushi & Seoul. So so good! They used imitation crab and I used lump crab I found in a refrigerated, sealed container from my grocery store's seafood department. Either one will work!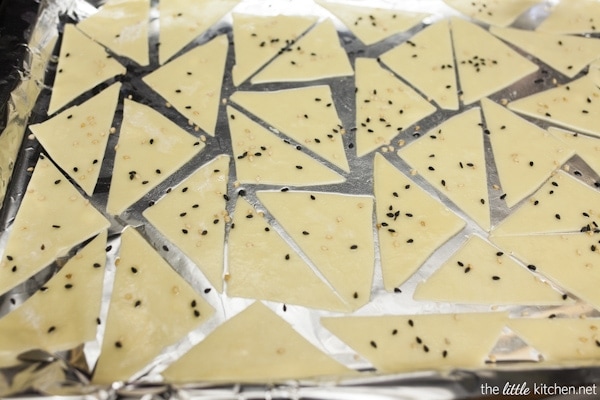 I am often inspired by food I have at restaurants and on trips. As soon as I had this, I told my sister, I will be making this at home! Less than a week later, here's the recipe.
What I love about this recipe is that it's so easy. It literally takes less than 15 to 20 minutes to put together.
I cut wonton shells into 4 triangles each and mix it up with sesame oil and sprinkle with sesame seed.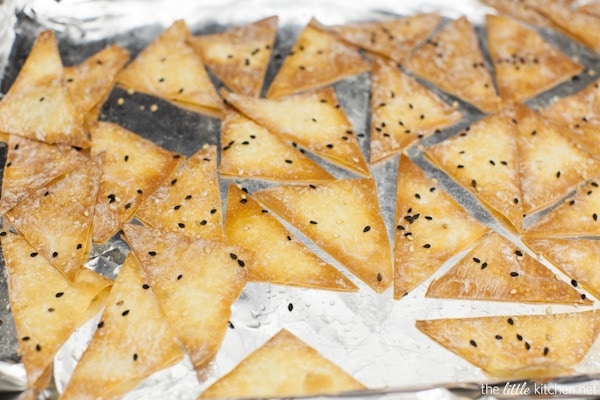 I baked them for about 6 minutes in the oven. The food truck fries their wonton nachos, I couldn't get my grocery store wontons to crisp up the same way they did theirs so I baked them similar to the wonton chips for this recipe.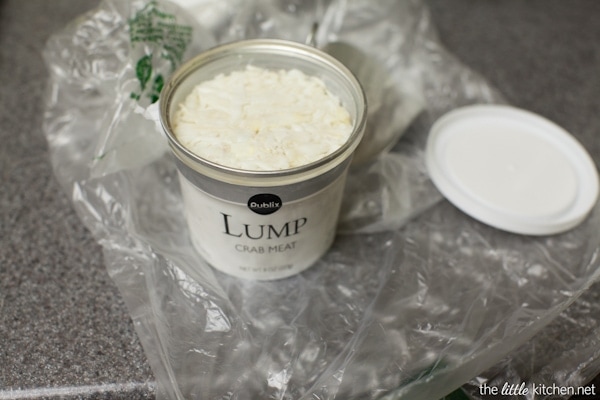 They used imitation crab but I thought I would use lump crab meat. It's cooked and pasteurized and it's pretty much my new favorite ingredient to cook with now.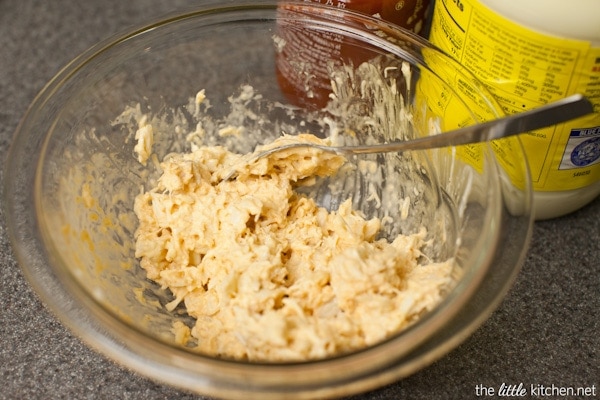 Mix up the crab with the sriracha hot sauce with mayo.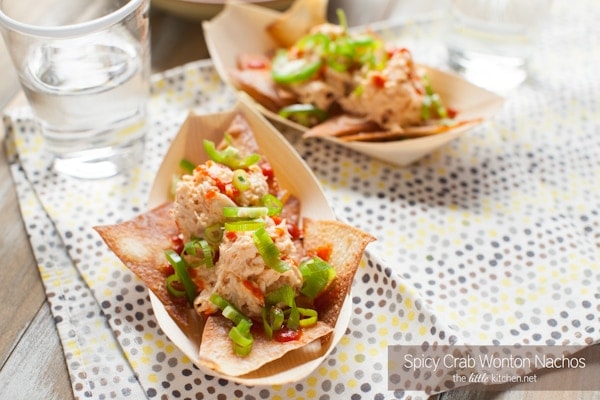 Top the wonton nachos with the crab salad, jalapeños, green onions and some more sriracha sauce. This is sooo good. Go make it…if you don't have the ingredients, go get the ingredients and make it. I know you'll love it. I loved it so much, I made it again. I was snacking on this while I was writing this post. 🙂
It's spicyyyyy, if you like it even hotter, add more hot sauce. There are glasses of water in these photos for a reason!
Recipe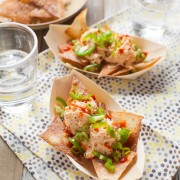 Print
Pin
Spicy Crab Wonton Nachos Recipe
Ingredients
10-12

wontons

1

Tablespoon

sesame oil

1

teaspoon

sesame seed

,

optional

4

ounces

cooked lump crab

,

(can use imitation crab)

2

Tablespoons

mayonnaise

1/2

Tablespoon

sriracha hot sauce

,

plus additional for serving

1

jalapeño

,

sliced (optional)

2

green onions

,

sliced (just the green parts)
Instructions
Heat oven to 400 degrees F. Line a baking sheet with foil.

Cut wontons 4 triangles, cut about 4 pieces at a time, using kitchen shears or a knife on a cutting board. Place wonton triangles onto baking sheet, add sesame oil and toss to distribute. Place wontons flat and in one layer on the baking sheet. Sprinkle sesame seed over the wontons. Bake for 5 to 6 minutes until golden brown. (Watch these carefully as they will burn easily.)

In a small mixing bowl, add crab, mayo and hot sauce. Mix together.

Place cooled wonton nachos on a plate or serving dish. Add crab salad and top with jalapeño slices and green onions. Top with more hot sauce and serve immediately.