Isn't there a huge game this weekend? Here's a bunch of tasty food that I intend to make while we watch the game, well more the commercials than the game. We don't watch football and every year I say let's watch the Super Bowl…he asks why? Some years, I make all of the snacks and we don't even have it on. We're more into basketball and watching the Orlando Magic play. But whether we're watching it, I still make appetizers and snacks.
I thought I would share with you some of the little kitchen's favorite appetizers and a few others…
I hate to admit it but we make these all of the time…they are awesome. I will be making some on Sunday. 🙂
I love these Boneless Buffalo Chicken strips. They are so good! My husband likes to eat them with Jasmine rice. I like them with celery and Ken's blue cheese dressing.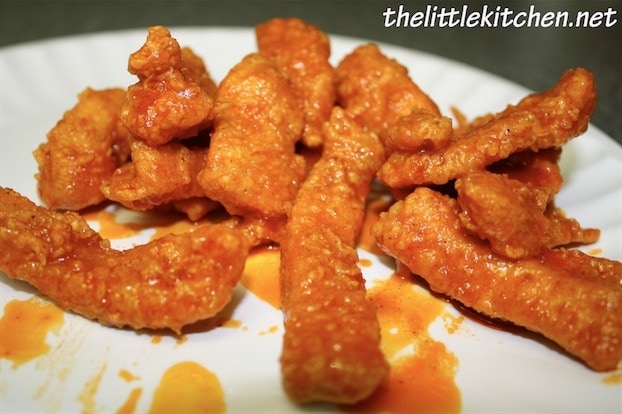 Boneless Buffalo Chicken

There's something about the combination of this easy guac dip and the fried tortilla chips. It's a must have.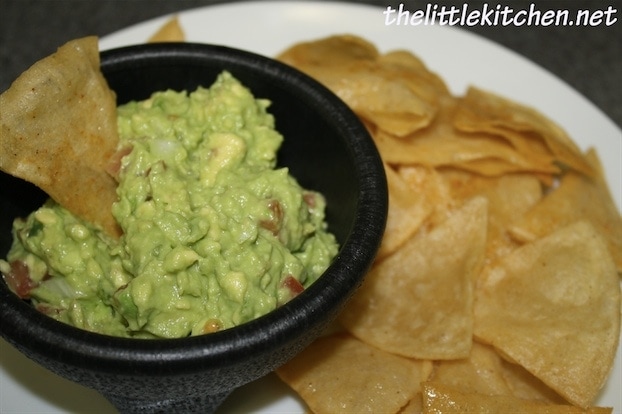 Guacamole with Fried Tortilla Chips
These are not traditional snacks for Super Bowl Sunday but I had to include them. I make crab rangoon ALL the time for parties. I belong to a Bunko group and I'm always bringing these.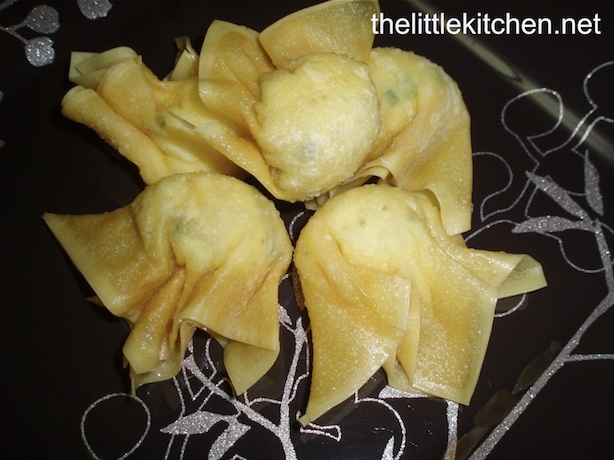 Crab Rangoon
Breaded with panko breadcrumbs, it makes these really light. I love that these are "salted" with parm cheese.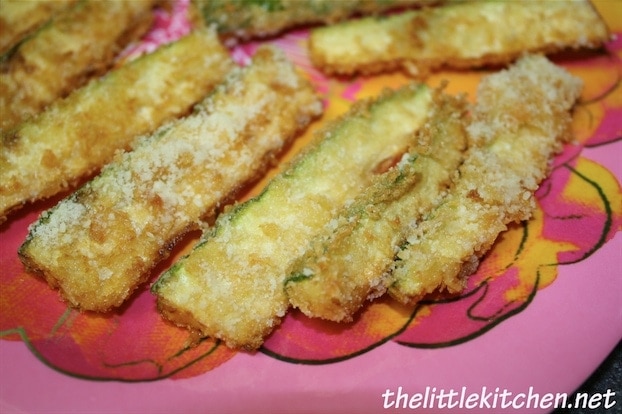 Fried Zucchini
And I just recently found these, I must make these Loaded Cheese Fries from Elle's New England Kitchen. I will make a batch for myself without the bacon though since I don't eat pork. My husband will love these!
And I really want to make this Dubliner Artichoke Dip…yummy, I love Kerrygold Dubliner cheese!
So what are you making for Super Bowl Sunday? Do you even care about the game? Or is it about the food?