Shrimp and Pesto Pasta Toss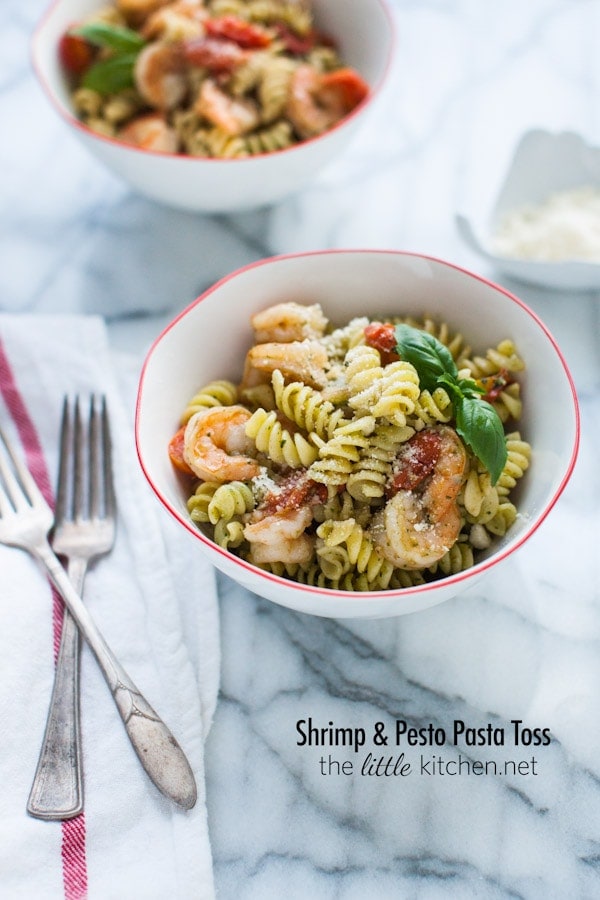 Okay, I'm going to have to just fold and let Fall take over but just one last summer post…maybe? I'm obsessed with this shrimp & pesto pasta dish and I have made it like five times…I know, I know, I should have shared it with you earlier. I think I'm about to go make it again today! Because this weekend, I cut my basil plants back again and harvested this…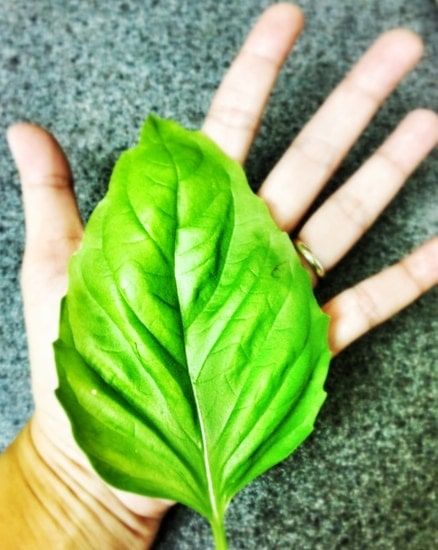 can you believe this? It was like 4.5 or 5 inches. I wish I had measured it!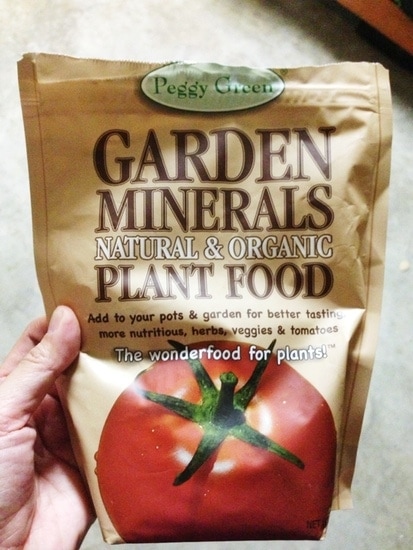 On a whim, I bought this bag of Peggy Green plant food at Whole Foods a few months back and have been using it on my plants and on the back, it promises 6-inch basil leaves. Seriously, this stuff is amazing but you know it stinks so the dogs crave it. Just a little warning for you! haha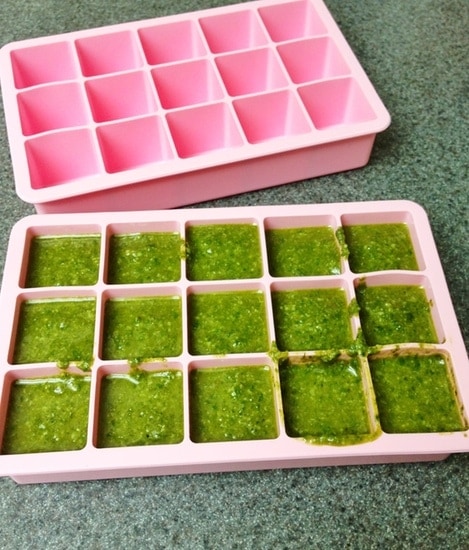 And this amazing ice cube tray, I picked up at Marshalls this past weekend. Going to use it for regular ice cubes but first…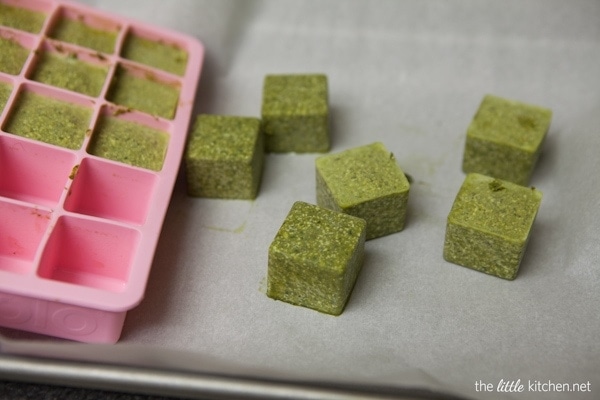 to freeze my pesto! I recently posted my recipe for homemade basil pesto and a video too, so check that out if you haven't already!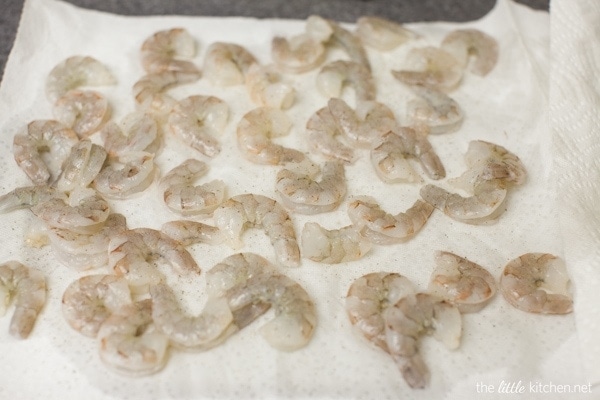 Cook the pasta and then work on your other ingredients. After cleaning and deveining the shrimp, wipe them dry with a paper towel.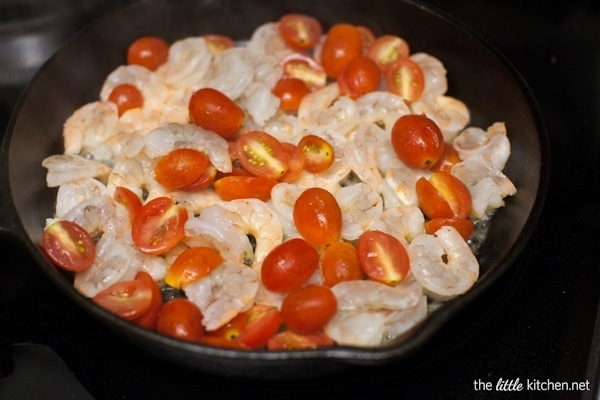 Then, cook the shrimp and tomatoes in butter and olive oil.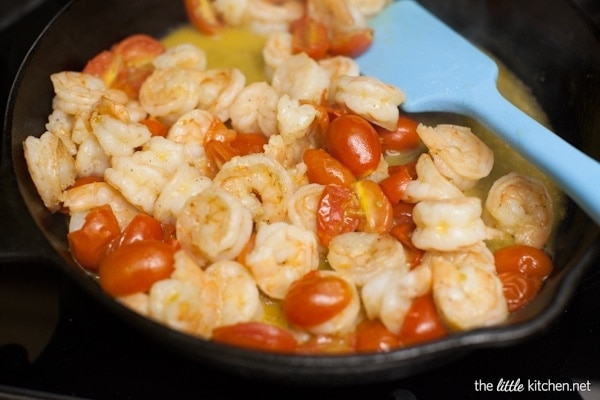 It only takes a few minutes to cook.
You will make this and I know you will love this dish! It's easy, literally takes only a few minutes to put together if you have the pesto already made. I eat it all myself and it reheats well too!
I'm a big baby…but I'm starting to come to grips with summer going away.
Recipe
Prep Time: 10 minutes
Cook Time: 10 minutes
Total Time: 20 minutes
Shrimp and Pesto Pasta Toss Recipe
Ingredients:
1/2 pound pasta (twists or corkscrew), cooked according to package instructions
1 pound frozen shrimp, defrosted, cleaned and deveined
1 cup grape tomatoes, halved
1 Tablespoon salted butter
1 Tablespoon olive oil
1/4 cup store bought or homemade pesto
Parmesan cheese
Directions:
Pat shrimp dry using clean paper towels. Add olive oil and butter to a non-stick or cast iron skillet set to medium high heat. After the butter has melted, add add shrimp and tomatoes. Cook until shrimp is thoroughly cooked, about 3 to 5 minutes.
Add cooked pasta, shrimp and tomatoes to a large bowl. Mix together. Add pesto and toss until combined. Top with grated parmesan cheese and serve immediately.
We love that you love to share our recipes with others. If you have a blog or website and want to repost the recipe, we just ask that you reword the instructions (easy peasy) and link back to give us credit and to use your own images at the same time. Please ask us permission before republishing our recipes and images. And here's a great article on how to properly attribute a recipe.
Disclosure: There are affiliate links in this post.