I miss doing these posts so I'm going to try to do these a few times a month. Just sharing pictures of my furbabies, stuff that's going on and stuff that I love lately.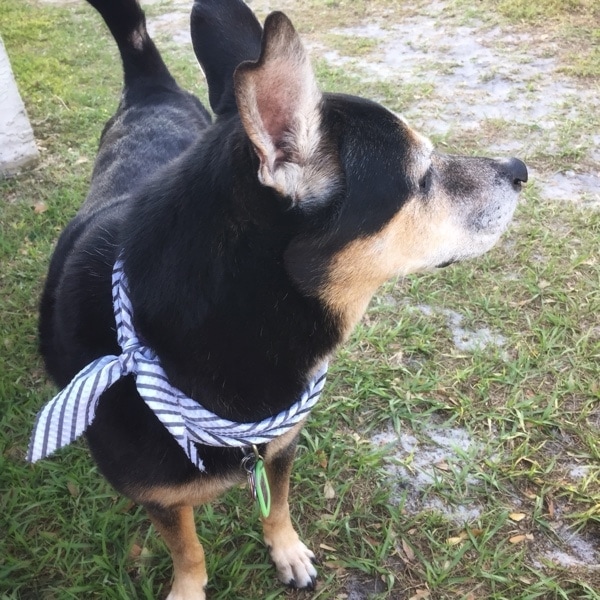 1. Oh Charley…lately. He's been doing good and then not so good. Recently, we put him on steroids because he's so itchy and has hives! Then, he had a bad reaction to the steroids. We don't have him quite 100% but we're getting there. We are actually switching foods for him…he has a pancreatic condition called EPI (Exocrine Pancreatic Insufficiency). His pancreas doesn't make the necessary enzymes to digest his food so we are always watching him and his weight. He requires about 24 tablets a day which he gets with his food…feeding time is interesting in our house. I would love to hear if you have a hypoallergenic or low grain or grain-free food that you like for your dog!
I was taking pictures of him the other day…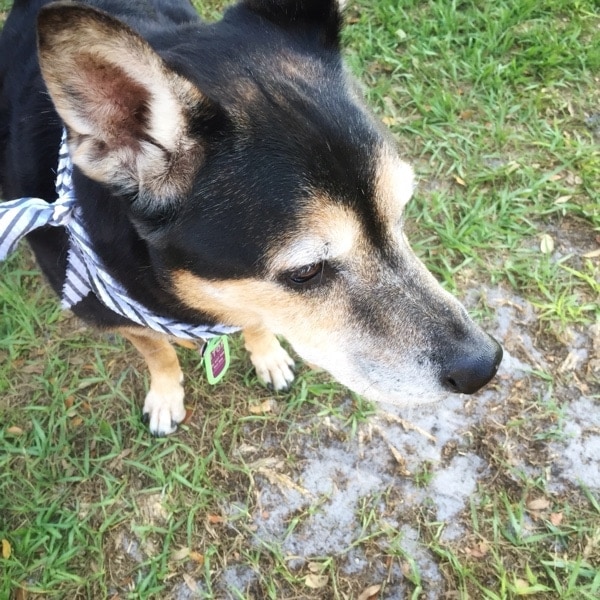 And I kept saying, Charley, look at me.
Look at me…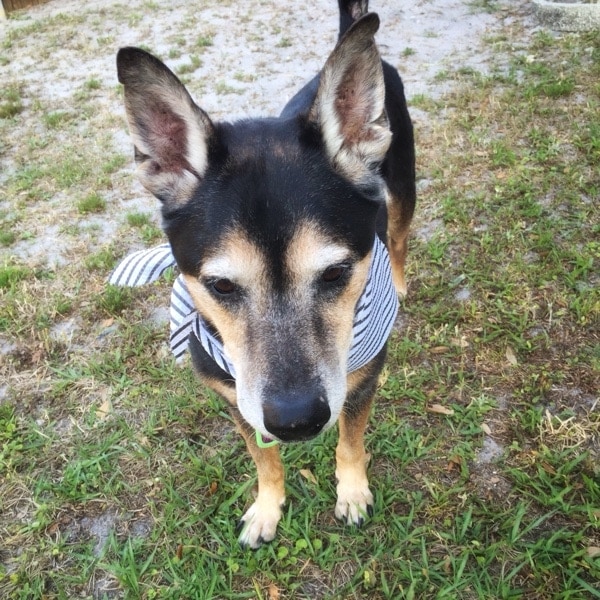 Kinda sorta got it.
2. Apps I'm loving lately // iOS Apps that is…
Snapseed — Google just revamped their whole photo editing app and it takes a little bit to get used to but I love it. I love the Glamour Glow filter! The only thing I wish it had was a feature to bring in multiple photos like you can in Camera+. That way if I'm editing multiple photos in one sitting, I don't have to keep going to my Camera Roll to retrieve them.
Day One – a great journaling app…I'm in love. I downloaded it as a freebie from my Starbucks app. If you have the SB app, you can get it for free (until April 30th)! It creates a little timeline from your journal entries. You can attach images to your journal entries too. I am starting a gratitude journal and trying to record my triumphs and what I'm thankful for and this app will be so useful!
Other apps I can't live without — UPS and FedEx – register for accounts and verify your address and you'll get alerts when packages are headed your way. You can reroute them, track them…it's pretty neat! Only thing is, no one can send a surprise package to you anymore…you get alerted to boxes on their way to you. Several times now, I have been alerted to delays or problems with shipments before the sender was even alerted.
3. Fave Snack Lately…
Blue Diamond Almonds with Wasabi and Soy Sauce flavor…it's my obsession right now.
4. Netflix…
Have you seen Derek on Netflix, if you haven't you need to watch it. There are two seasons and Netflix just released an hour-long special that's pretty much the series finale (I believe). It's hilarious, crass, heartwarming and poignant…all at the same time. I can't recommend this series enough.
There's a great quotation from Ricky Gervais' Derek character that keeps staying with me since we watched it this week: "If you want happiness for a lifetime, help other people." I love that.
5. I want…
Last month I attended the Global Pet Expo, the pet industry's largest trade show. I got to see some fun new products. And forgive me, I was playing around with the Aviary editing app, that's why you little fun graphics on the photos.
Thissss Pod Tracker, look how small it is. The smallest pet tracker and it also tracks their steps. A fitbit for pets. I really want to get my hands on one of these and try it out. There were a ton of pet trackers on display at the expo and I love that there's so much new technology for petowners.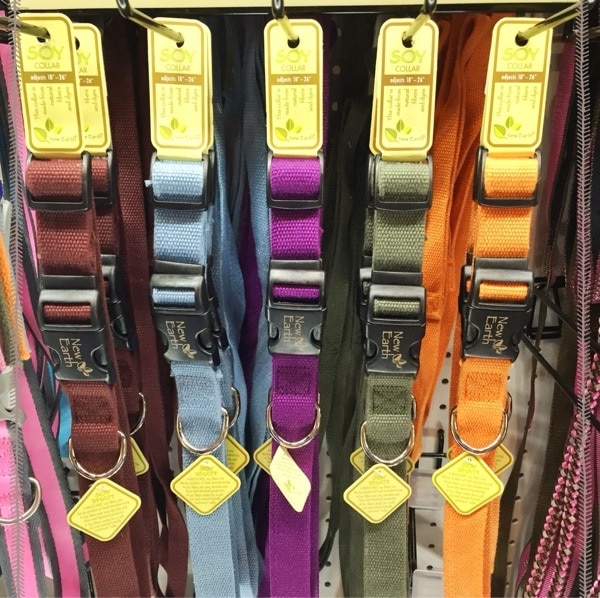 New soft collars and leashes from Coastal Pet. Our dogs have a signature color, Cinder's was red. Charley's is purple, Angel is yellow. 🙂
I really like these new leashes (I find cotton web is so much easier on your hands when walking them than nylon) so I ordered the purple one on Amazon and we love it!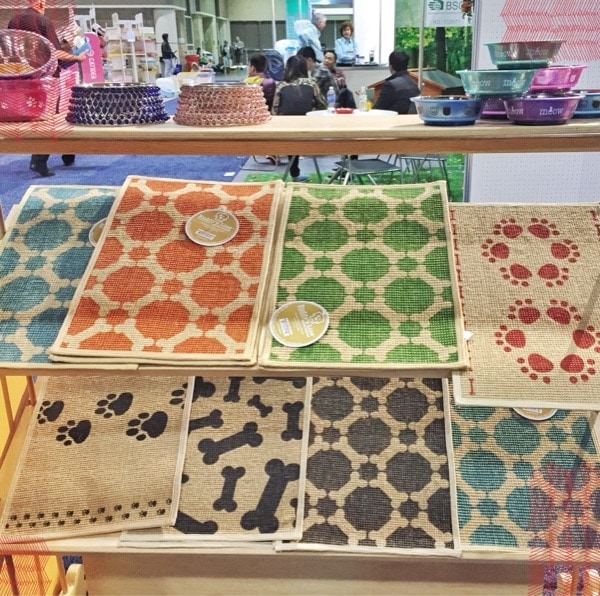 How cute are these pet placemats from Buddy Line? They are so cute. There's a huge push with products that look cool and modern so our pet products match our home decor…I love what I'm seeing!
6. #thelittlekitchenrecipes on Instagram
I seriously love seeing your photos of TLK recipes online. I'm going to try to feature a different photo on my instagram account every Saturday! So feel free to post them using the #thelittlekitchenrecipes hashtag or you can email them to me! [email protected] — be sure to leave your instagram account name too so I can @ mention you. <3 you guys!
// Disclosure: There is an affiliate link in this post. I was given a media pass to Global Pet Expo. I was not required to write about it, all opinions are my own. //