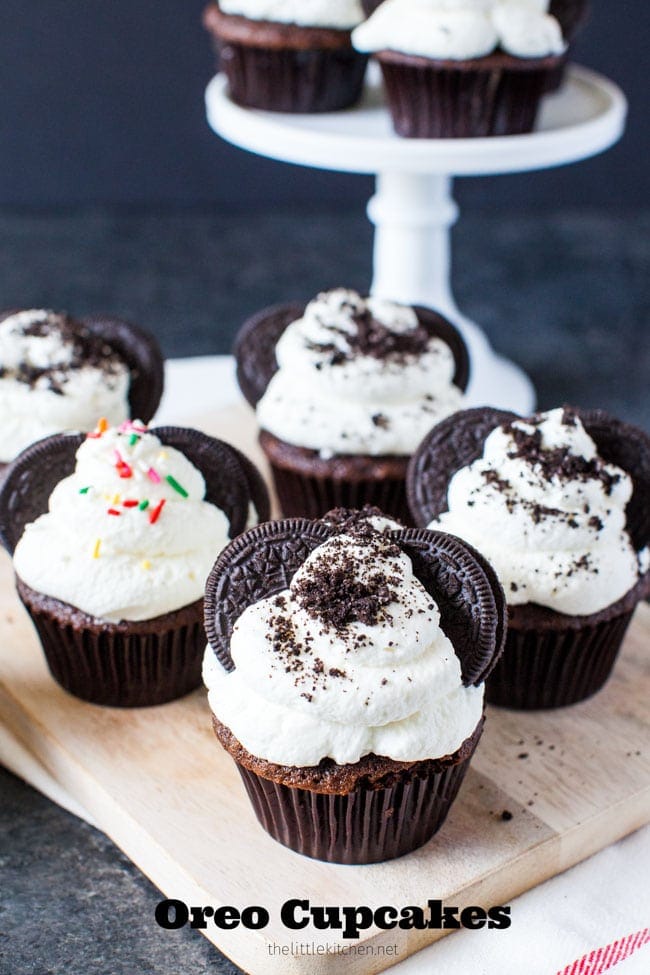 These oreo cupcakes are so dreamy…totally inspired by my favorite cupcake at Walt Disney World at the Boardwalk Bakery! They have an oreo mousse filling and a whipped cream frosting on top!
I think about these cupcakes all the time and if I'm anywhere near the Boardwalk…I have to have one of these cupcakes. Being able to make them at home now is awesome!

Let's start with the actual cupcake you get at the Boardwalk Bakery. Their oreo cupcake looks different from mine but has a similar oreo cookie mousse filling inside a chocolate cupcake and a whipped frosting. I couldn't find the crunchy candies on top but that's ok, the cupcake is amazing!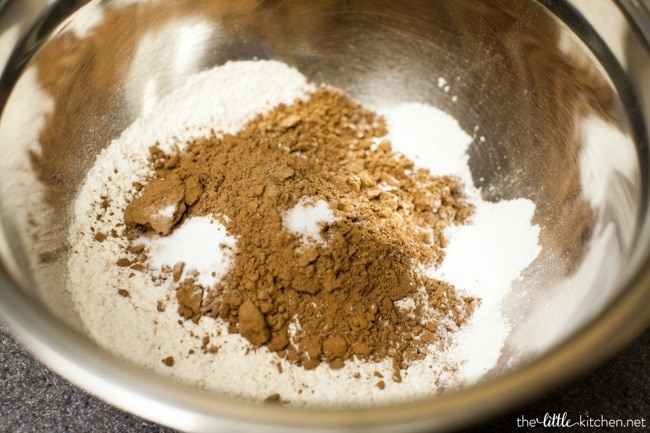 First off, I did ask the Walt Disney Chefs for the recipe. Did you know that they share their recipes? If they have a tested scaled down version of the recipe then they will share it. The version they shared with me was not chocolate though…it had a vanilla cupcake. The oreo cupcake at the Boardwalk Bakery used to have a vanilla cupcake base way back when though, so it makes sense!
So for the chocolate cupcake portion, that's my own. I tweaked the mousse filling and kept the whipped cream frosting as is.
Mix the dry ingredients together.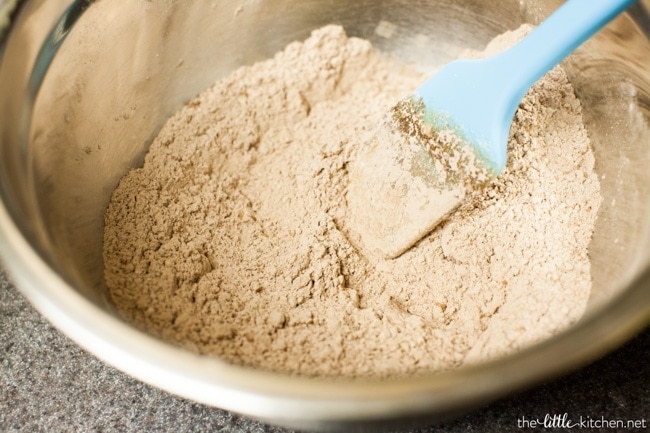 I used a rubber spatula.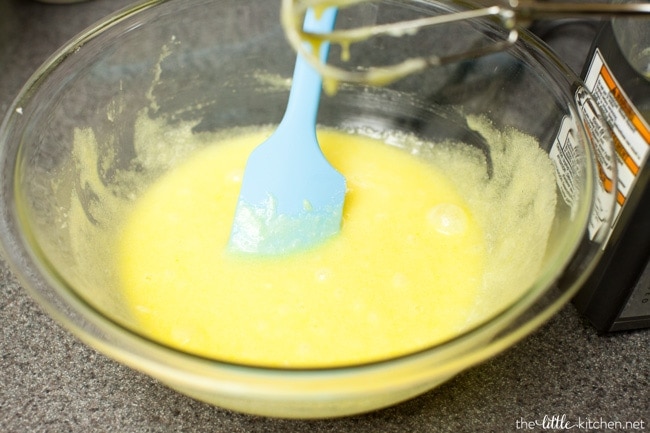 Cream the butter and sugar together. Then, mix in the eggs. Add the vanilla extract, vegetable oil, coffee and milk.
A tip: if your coffee is still really hot, mix it with the cold milk and that will cool down the coffee really quick!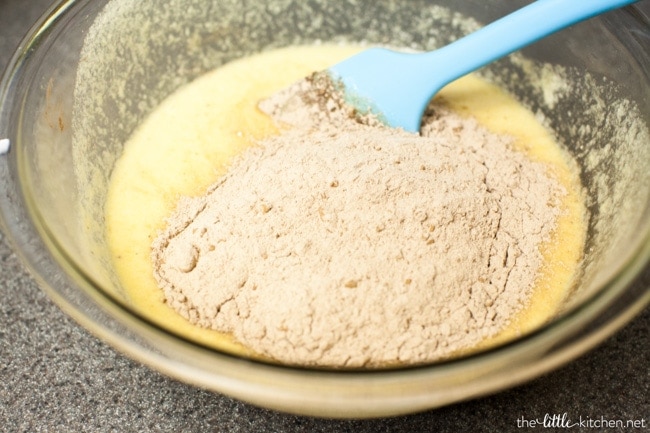 Add the dry ingredients in two batches and don't overmix.
Spoon the batter into a prepared cupcake tin. I use greaseproof cupcake liners.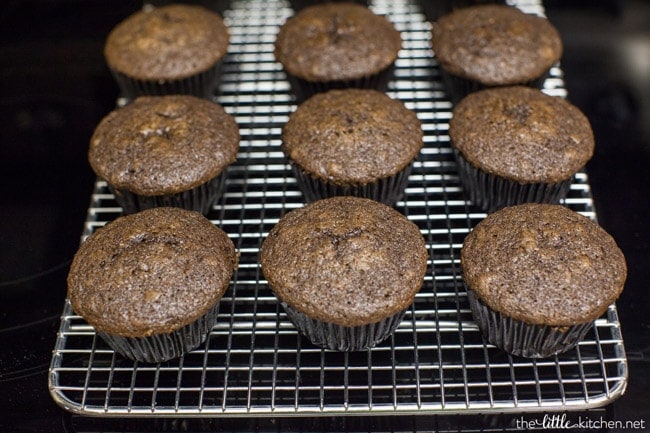 Bake for 16 to 18 minutes.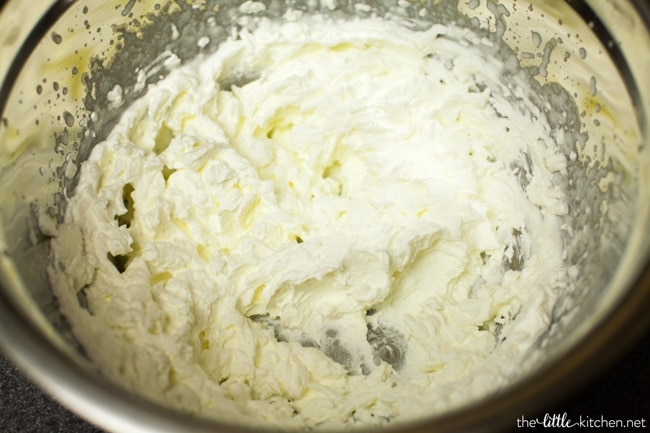 Whipped heavy cream until you have medium-firm peaks.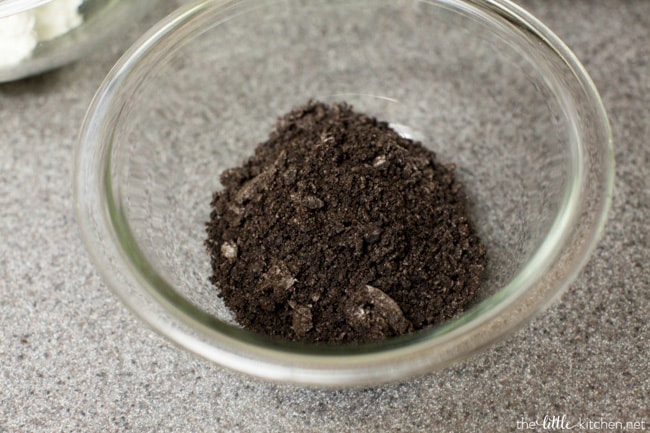 Mix in crushed Oreo cookies.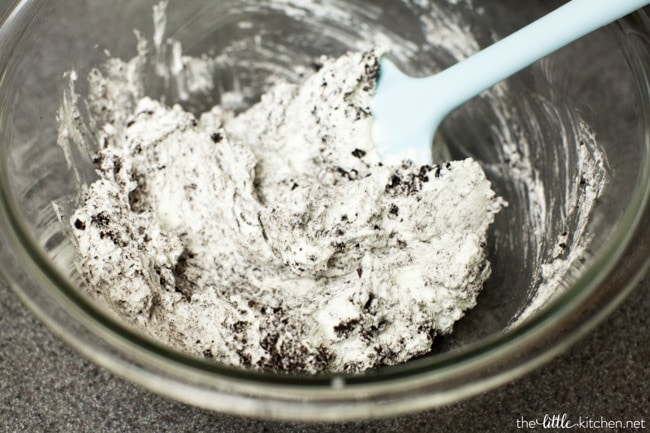 And there you have the mousse.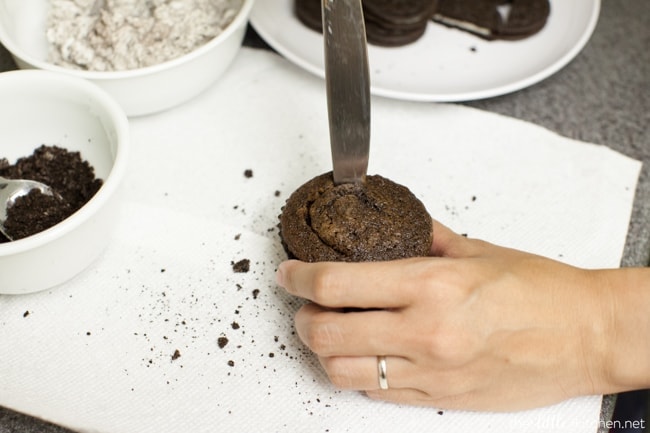 You might not be able to see but I have my butter knife at an angle.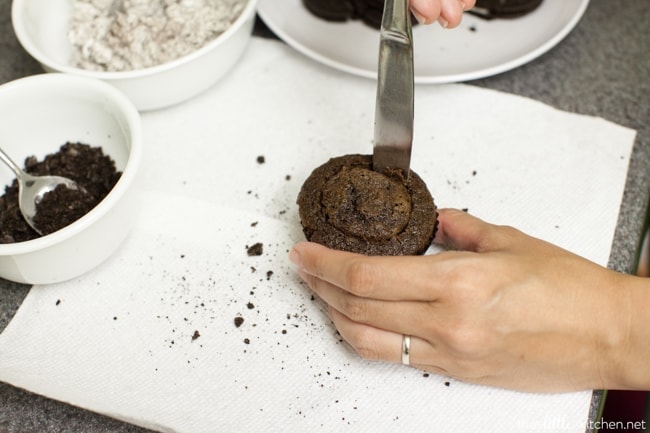 And I'm cutting out a core of the cupcake.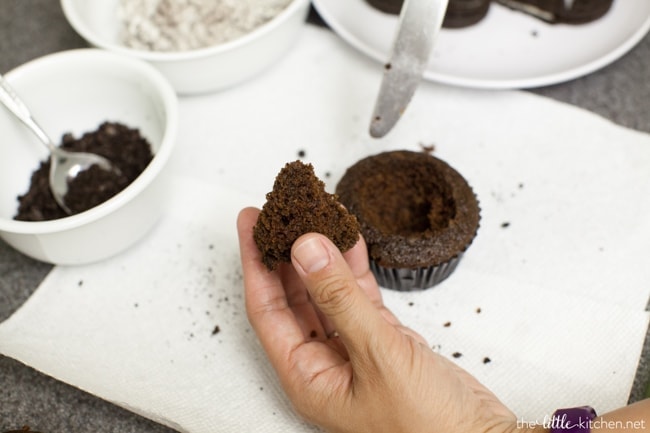 It looks like a cone, see?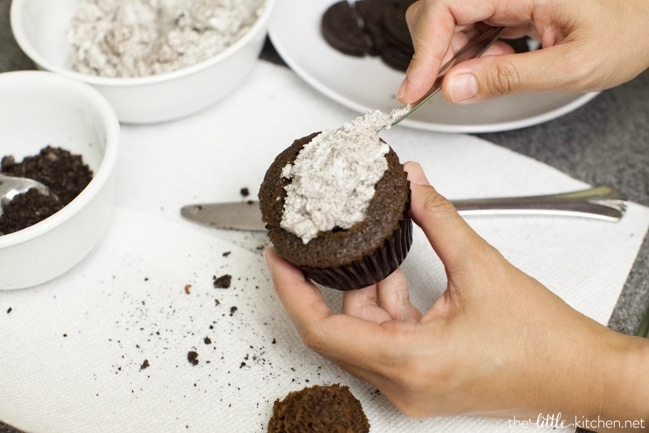 Fill that cupcake with the Oreo cookie mousse.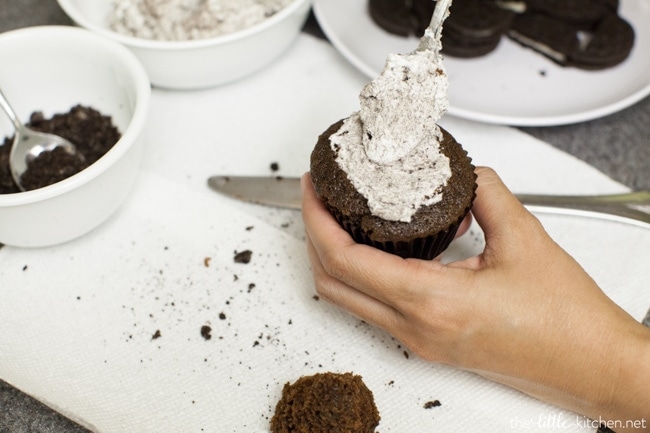 This is honestly what makes this truly an Oreo cupcake!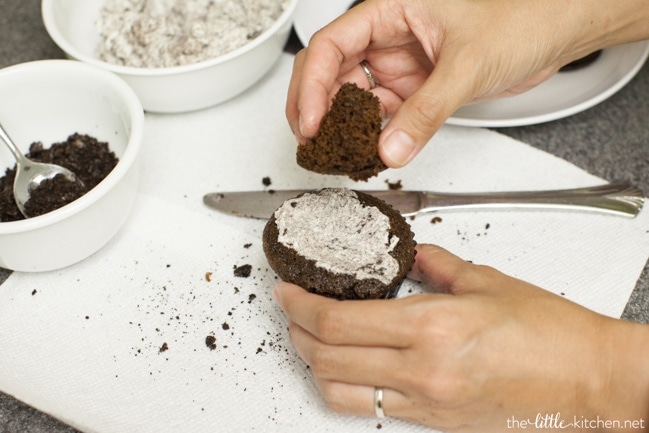 Put the core right on top, with the insides sticking out.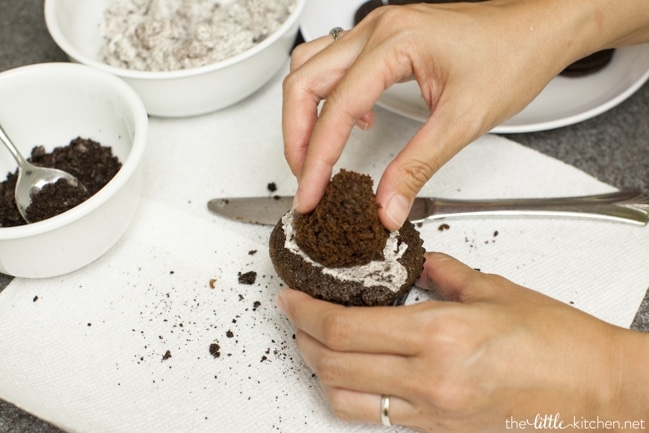 It looks messy and funny right now but we'll fix that.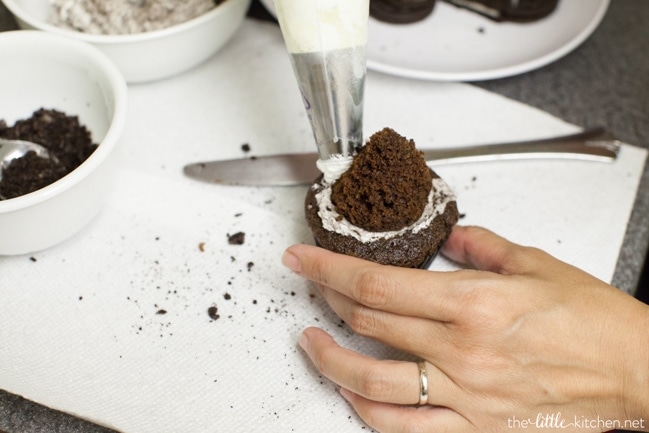 I'm using a round tip and a pastry bag…piping the whipped cream frosting.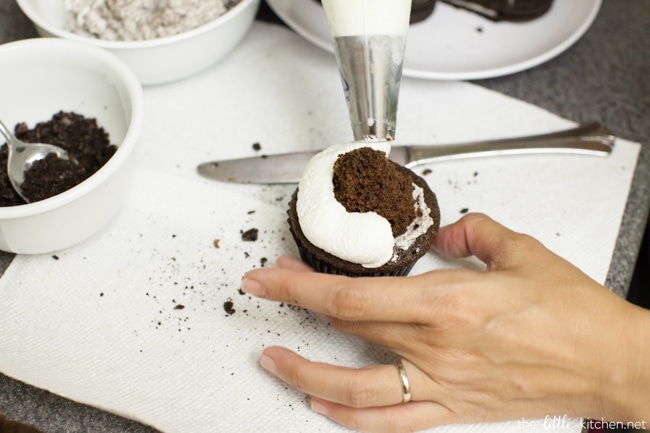 Around that core.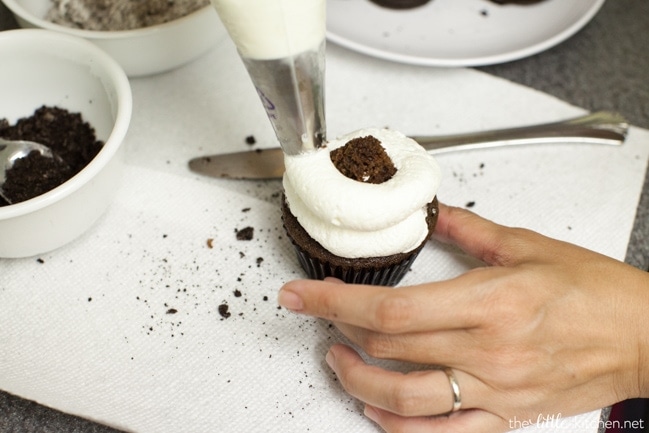 Going around.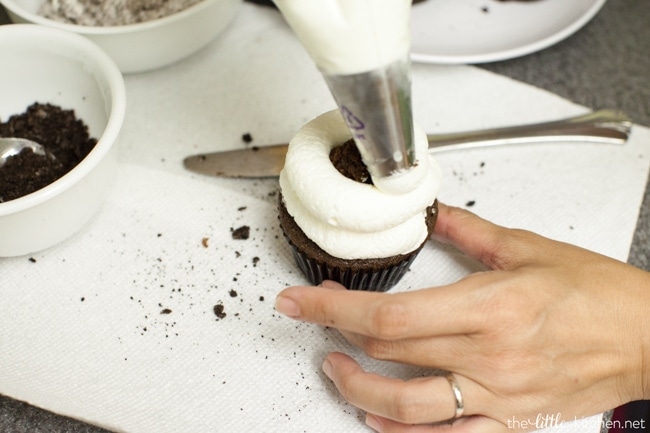 And around.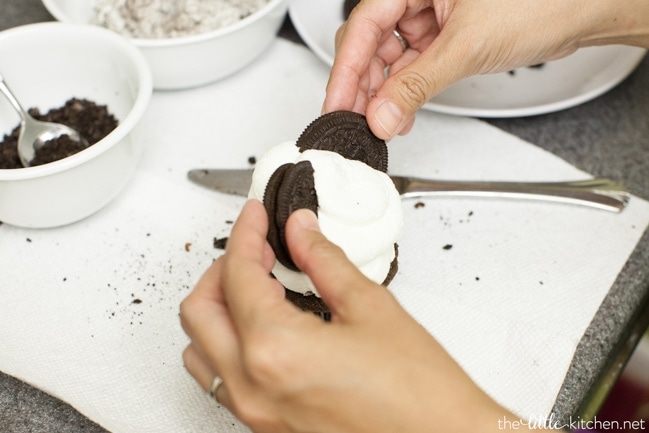 When you're done, add the Oreo cookie halves. What does the cupcake look like to you? 🙂
Add sprinkle some cookie crumbs on top or you can use rainbow sprinkles too!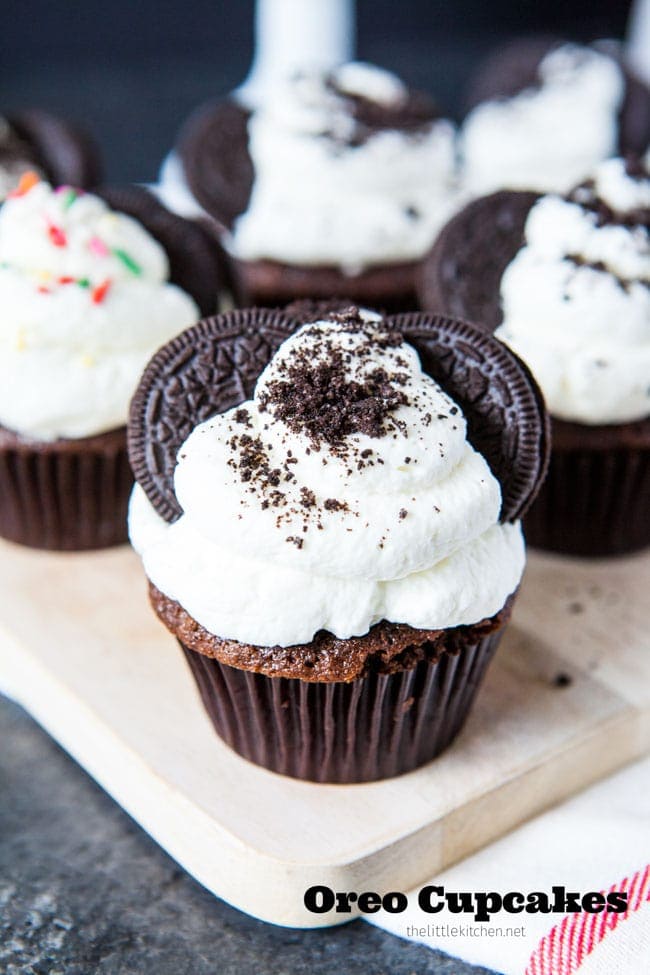 It's so delicious! And it tastes just like the cupcakes at the Boardwalk Bakery!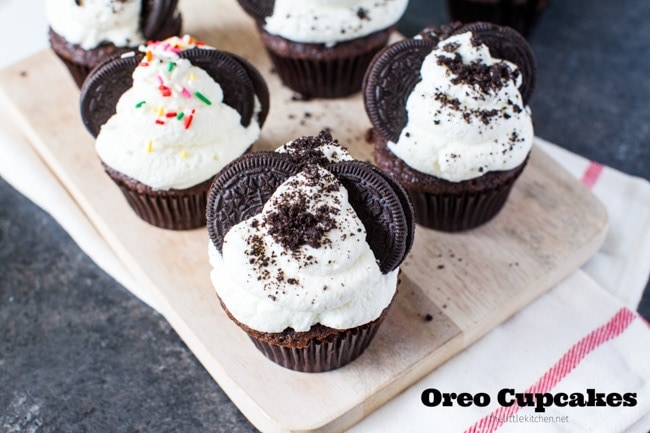 Can I say you're welcome?
These cupcakes are so cute and I bet you can't eat just one!
Definitely know that you need to refrigerate these guys because of the whipped cream frosting if you're not serving them immediately!
Recipe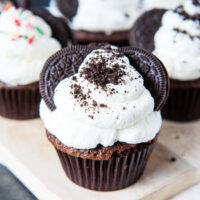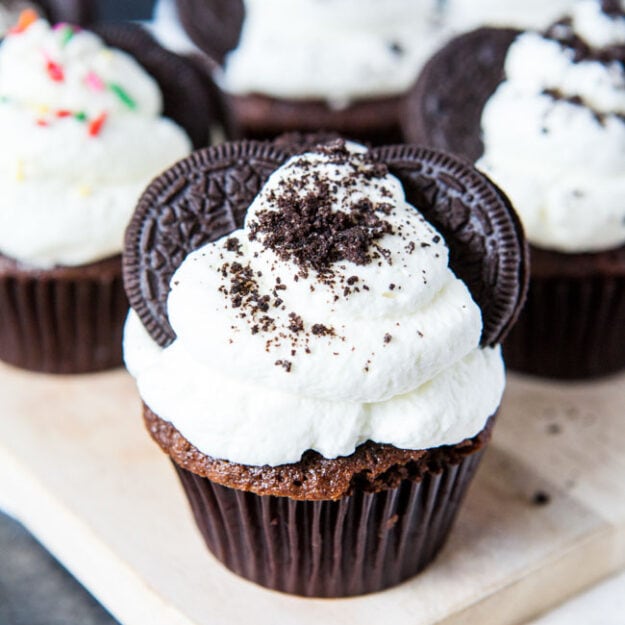 Print
Pin
Oreo Cupcakes
Ingredients
Chocolate Cupcakes
1 1/4

cups

cake flour

1/2

cup

unsweetened cocoa powder

1 1/2

teaspoons

baking powder

1/2

teaspoon

baking soda

1/8

teaspoon

salt

1/2

stick unsalted butter

,

1/4 cup, softened

1

cup

granulated sugar

2

large eggs

1

teaspoon

pure vanilla extract

1

Tablespoon

vegetable oil

1/4

cup

brewed coffee

,

cooled

1/2

cup

milk
Cookies and Cream Mousse
1

cup

heavy cream

,

divided

6

chocolate Oreo cookies

,

crumbled, plus additional for assembly)
Whipped Cream Frosting
2

cups

heavy whipping cream

1/2

cup

granulated sugar

12

chocolate cream-filled cookies

,

each cut in half (Oreos)
Instructions
Chocolate Cupcakes
Heat oven to 350 degrees F. Line a muffin tin with cupcake liners.

Into a medium-sized mixing bowl, sift the cake flour, cocoa powder, baking powder, baking soda and salt. Mix together with a rubber spatula.

Add butter and sugar to another large bowl. Cream the butter and sugar together with an electric hand mixer, about 90 seconds to 2 minutes. Add eggs and mix together until thoroughly mixed. Scrape the sides and the bottom of the bowl. Add vanilla extract and vegetable oil and mix again. Add coffee and mix and mix thoroughly. (If the coffee is still really hot, mix it first with the cold milk before adding to the batter.)

In two batches, add the dry ingredients iand mix together until they are combined (don't over mix and don't forget to scrape the bottoms and sides of the bowl).

Scoop 1/4 cup of batter into each cupcake liner. Bake for about 16 to 18 minutes, until when inserting a toothpick in a couple of cupcakes in the center comes out clean. Carefully remove cupcakes from the muffin tin and cool on wire cooling racks.
Cookies and Cream Mousse
Finely crumble 6 Oreo cookies; I put them into a plastic zippered bag and crush with a rolling pin or the bottom of a glass.

Add 1 cup heavy cream to a large mixing bowl or the bowl of a stand mixer. Mix on medium speed to medium-firm peaks, about 2 to 3 minutes.

Fold together whipped cream and crumbled Oreo cookies in a separate bowl (so you can reuse the same bowl for the frosting). Cover and refrigerate until ready to assemble the cupcakes.
Assembly
To that bowl you used previously, add 2 cups heavy cream and granulated sugar. Mix on medium speed to stiff peaks, about 3 to 4 minutes. Cover and refrigerate until ready to assemble the cupcakes.

Using a butter knife, cut out the centers of the cupcakes. At a 45-degree angle, cut in a circle so when you're done, you have cut out a cone shape.

Using a spoon, fill each cupcake center with about 2 tablespoons Oreo cookie mousse. Take the cut out cupcake and place it on top, with the point facing up.

Using a round tip inside a pastry bag, pipe whipped cream frosting starting at the bottom and moving up the sides to cover the cut out cupcake. Place two halves of an Oreo cookie on each side of the cupcake and sprinkle with Oreo cookie crumbs, if desired.

If not serving immediately, these cupcakes need to be stored in the refrigerator because of the heavy cream. Once you're ready to eat them, allow them to sit on the counter at room temperature for at least 10 to 15 minutes (or the cupcake will taste dry). These cupcakes can me be made a few days ahead of time.
Notes
Inspired by the Oreo Cupcakes at Boardwalk Bakery at Walt Disney World; thanks to the Disney Chefs for the Whipped Cream Frosting recipe!