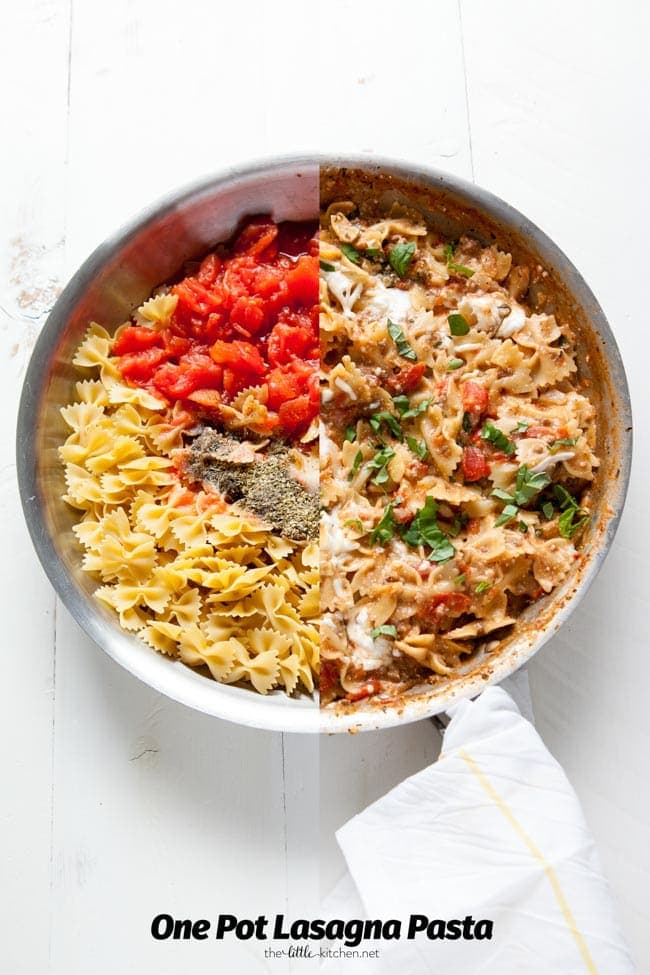 I'm excited to once again partner with Tuttorosso Tomatoes to bring you this post and recipe.
I'm a huge fan of quick and easy meals. Weeknights are hard right? We don't have kids but sometimes I feel like we have so much going on. Too much to do and yes, even though I write and cook and run this blog, we also run out of ideas for dinner.
When one pot pastas came on to the scene, I was so intrigued and once I started trying them like this one and this one with mushrooms, I became obsessed.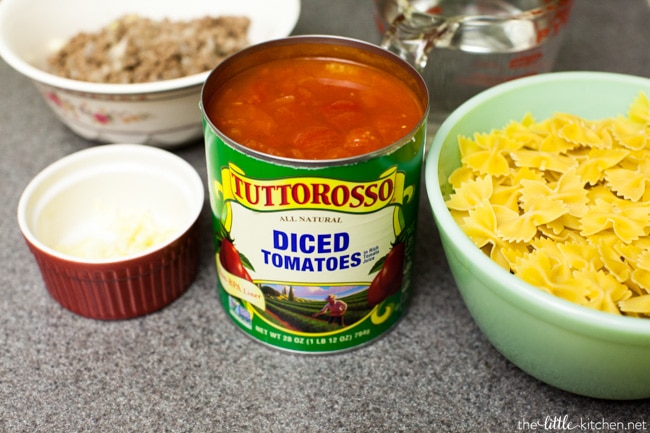 The only reason I call this one a one pot lasagna pasta is because I added ricotta and mozzarella cheeses and of course beef…and it's so easy to make.
It's so simple to make and as long as you have great ingredients, it tastes amazing!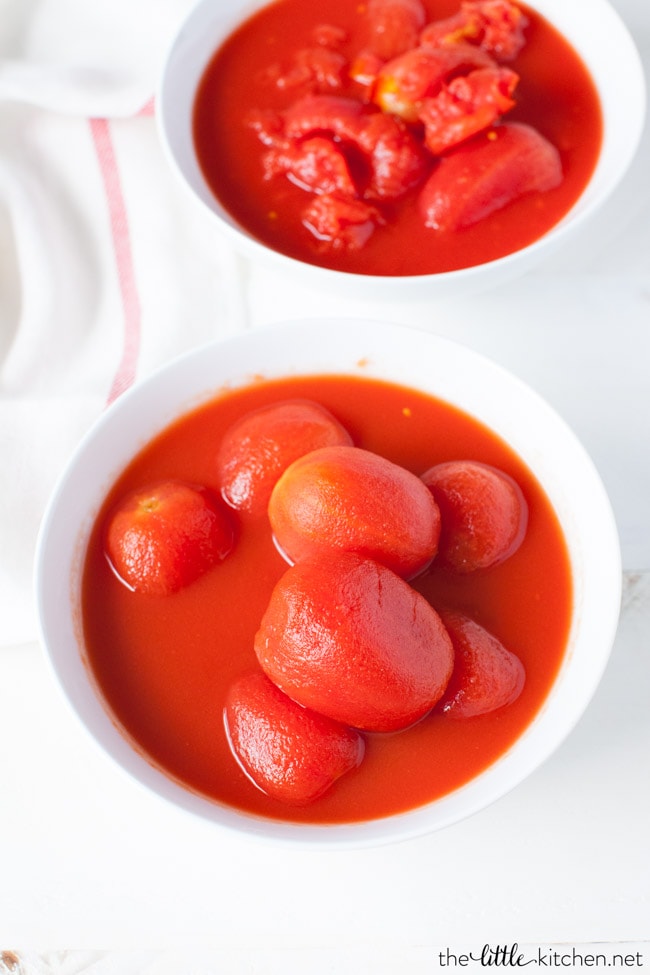 Can we talk tomatoes? Namely canned tomatoes…I am in love with Tuttorosso tomatoes. Last year, I attended an event in Atlanta with them and they showed us how to cut and taste tomatoes. It might sound strange but have you ever tasted the canned tomatoes that you buy?
They sent me their whole plum tomatoes along with another brand's whole plum tomatoes. When I opened both cans, I can tell the difference in quality. The Tuttorosso tomatoes are whole tomatoes, the other ones are in pieces. The texture and color, such a difference. When you taste the two different brands, there's a huge difference, you guys.
And my friend was really interested in this when I told her about this…she did a blind taste test and told me she liked the taste of Tuttorosso's tomatoes better.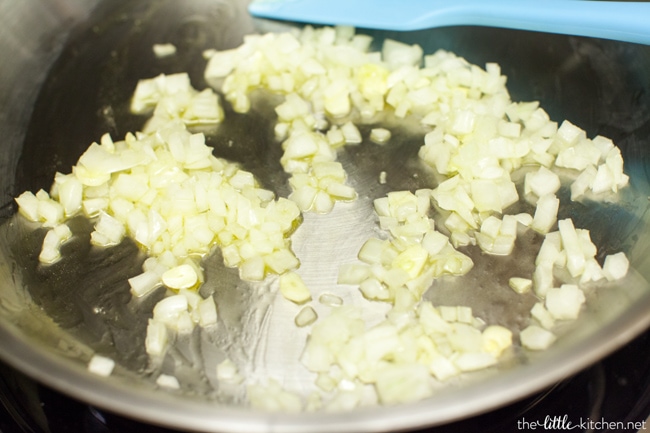 Let's talk about this recipe. First we're going to cook the onions…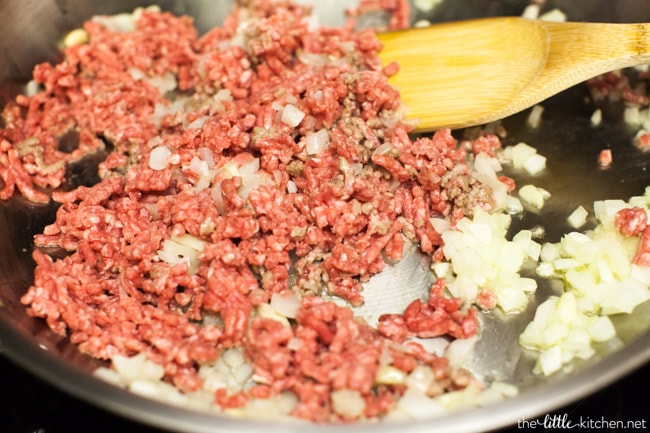 and the ground beef.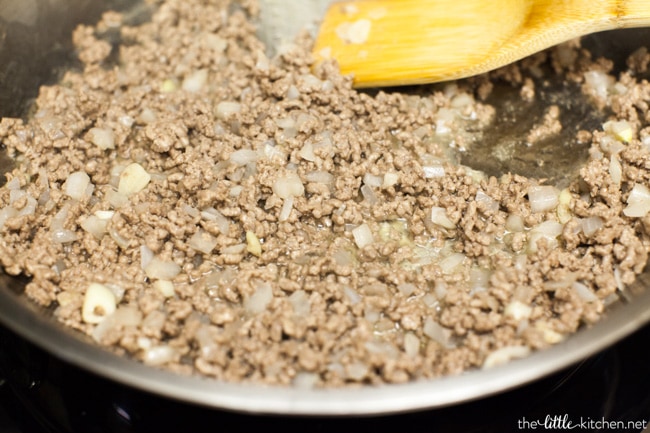 Once it's browned, remove the beef with a slotted spoon and then wipe the pan clean.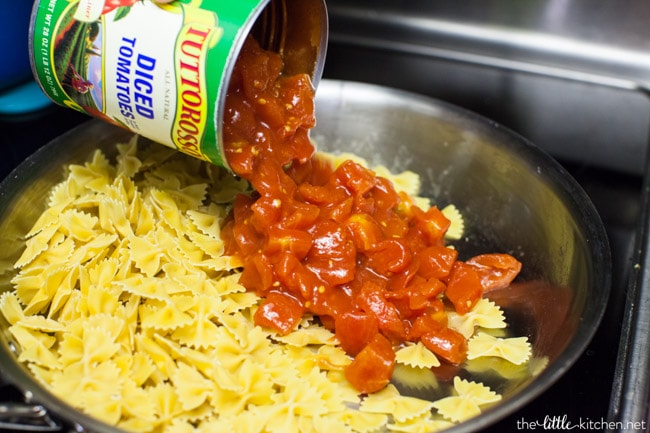 Add the pasta with the Tuttorosso tomatoes…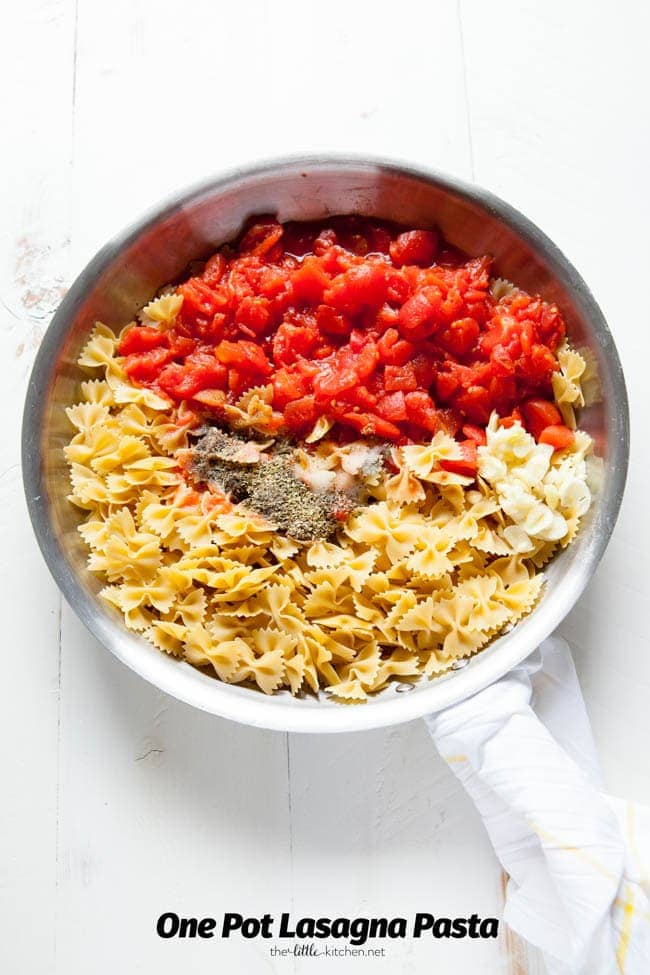 and also add the olive oil, water, salt, pepper, oregano, thyme and basil.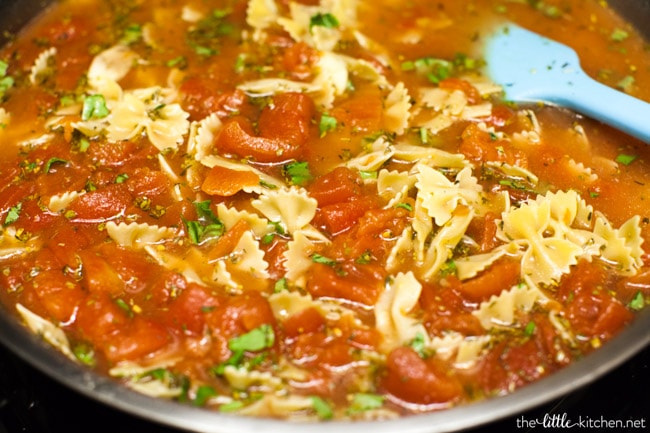 And then mix it all up.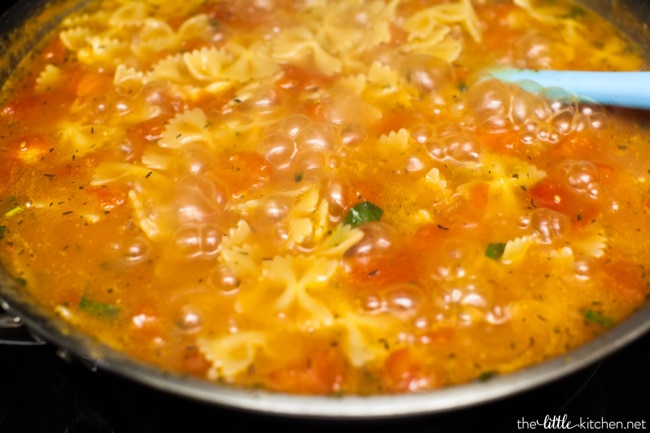 Bring it to a boil, once it's boiling, cook it for another 9 to 10 minutes.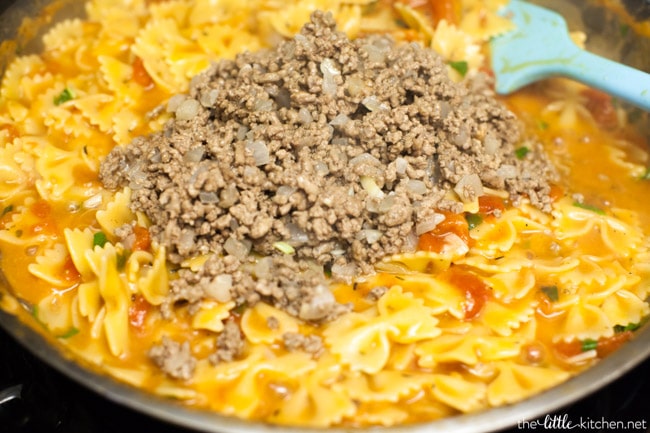 Add the beef and mix.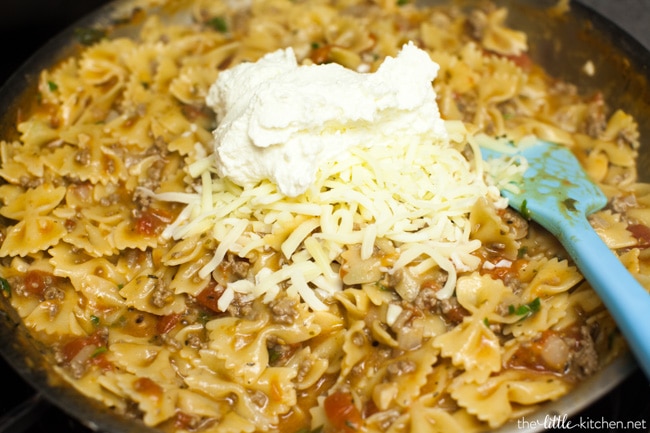 Add both cheeses.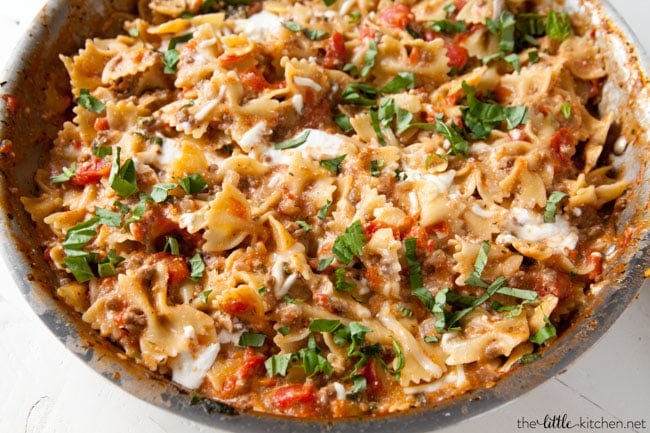 This recipe is soooo good! We loved it, our friends loved it…and even better, it reheats well.
What to have for dinner, problem solved and you'll thank me for it!
Recipe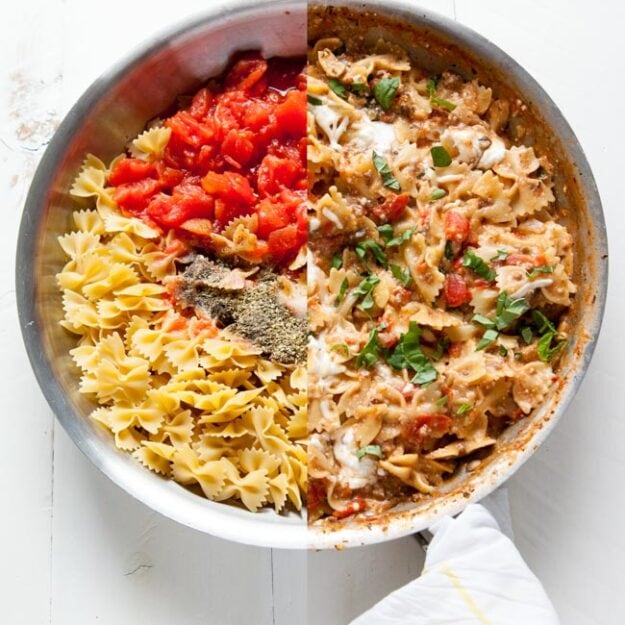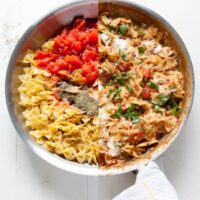 Print
Pin
One Pot Lasagna Pasta Recipe
Ingredients
Beef
1

Tablespoon

olive oil

2

garlic cloves

,

peeled and thinly sliced

1/2

onion

,

diced

1/2

pound

ground beef

12-

ounce

package of bowtie pasta

1

Tablespoon

olive oil

28-

ounce

can Tuttorosso diced tomatoes

3 1/2

cups

water

5

garlic cloves

,

peeled and thinly sliced

1

teaspoon

dried oregano

1/2

teaspoon

dried thyme

2

Tablespoons

chopped fresh basil

,

plus more for serving

1

teaspoon

salt

1/4

teaspoon

black pepper

1/2

cup

ricotta cheese

1/2

cup

grated mozzarella cheese

,

(plus more for serving)
Instructions
Preparing the beef: Heat the olive oil in large skillet on medium for 2 to 3 minutes. Add the garlic and onions and cook for 1 minute. Add the ground beef, season with salt and pepper. Cook the beef for 3 to 4 minutes until browned. As you're cooking the beef, break it up the beef with a rubber spatula or wooden spoon.

Remove the cooked ground beef with a slotted spoon and place in a medium sized bowl, set aside. Wipe the pan with a paper towel.

Add pasta, olive oil, Tuttorosso diced tomatoes, water, garlic, oregano, thyme, fresh basil, salt and pepper to skillet. Stir ingredients together and bring to a boil on high. Once it comes to a boil, boil for about 9 to 10 minutes, stirring constantly.

Turn the heat down to low and add the cooked beef and cook for 1 minute to heat through. Season with salt and pepper, if necessary. Add the ricotta and mozzarella and serve.

Serve with fresh chopped basil and more mozzarella cheese on top.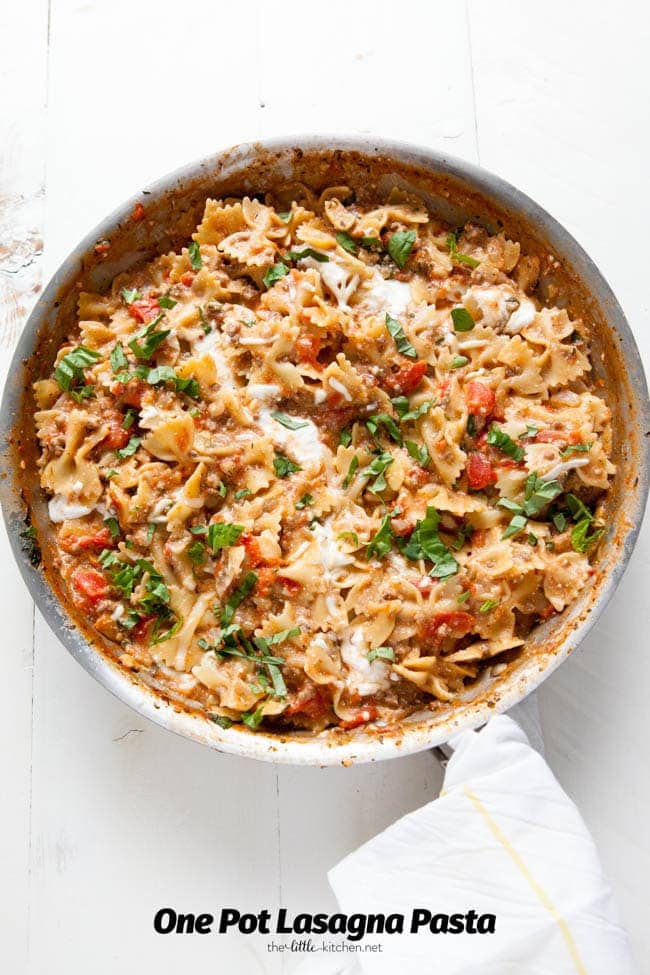 Disclosure: This post is sponsored by Tuttorosso. I only share with you brands and products that I love and always only share with you my own opinions.