I love Martha Stewart's Everyday Food magazine. I have been subscribing to it for years now. It's a small magazine packed with tons of recipes every month. I have some staple recipes that have come from different issues of this magazine, including this one for old-fashioned cheeseburgers that appeared in the June 2009 issue. I have made this recipe several times and the great thing about it is, you do it stovetop and it doesn't take that long!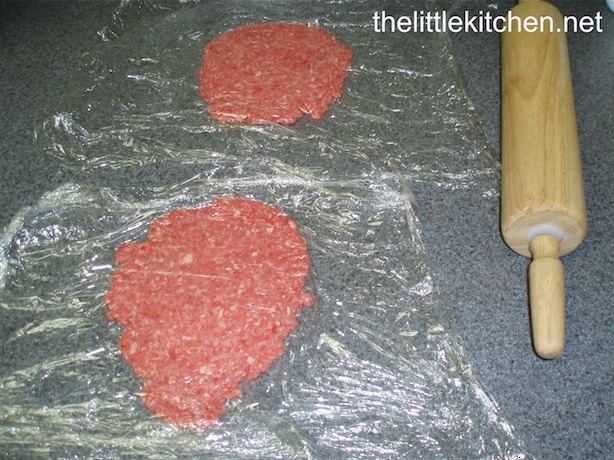 First, split the one pound of beef into four 1/4 pound portions and put each portion in between two pieces of plastic wrap. Roll flat until about 1/4 inch thick, be sure that they are even.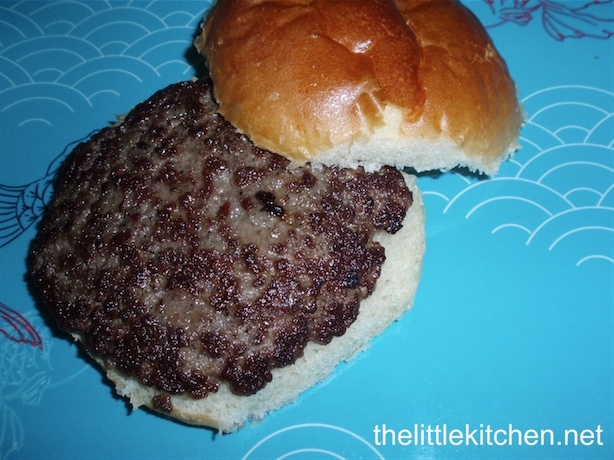 After frying them in a non-stick skillet (I don't have a cast iron skillet the recipe calls for but am hoping to get one soon) on high heat, this is what one of the burgers looks like. Be sure to use a splatter cover because it can get messy. Then, you can to top it with whatever you want!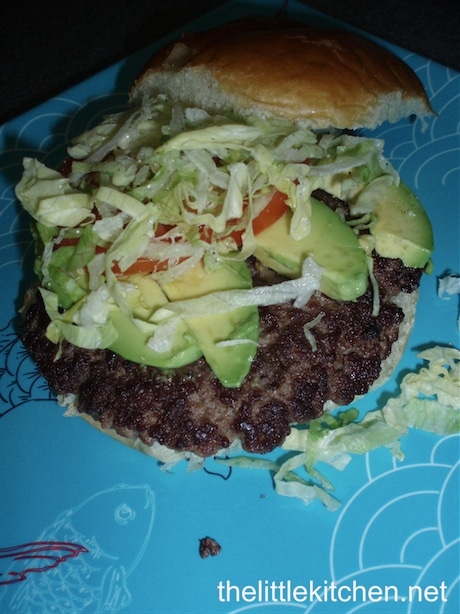 The Avocado Burger. This is what my burger looked like. I topped mine with avocado, lettuce and tomato. No cheese. Sliced avocado on burgers is a great addition, it's a nice, buttery taste that adds a lot of great flavor (no need for mayo).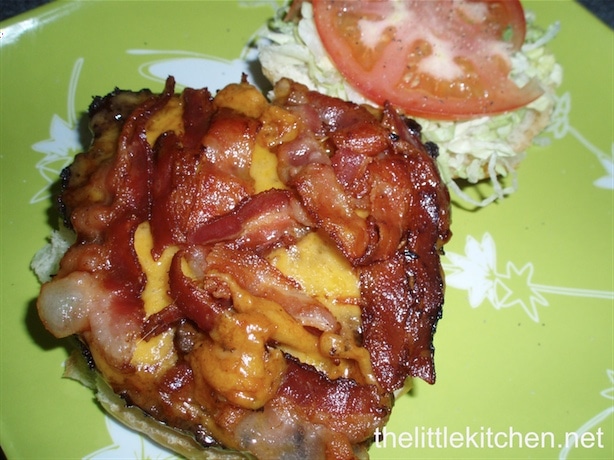 BBQ Bacon Cheeseburger. This is one of my husband's burgers. I guess you can call him a cheeseburger artisan. This one is topped with barbecue sauce, shredded cheddar cheese, bacon, lettuce, tomato, pickles and diced onions. He said that when he looked at this picture, his mouth started watering. This is after he had already eaten it.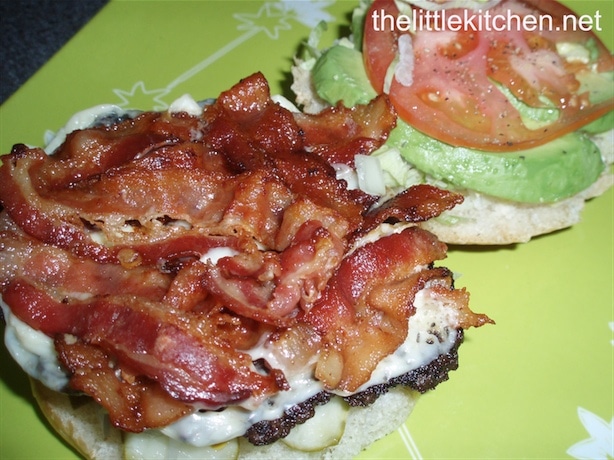 Bacon Cheeseburger with Avocado. This is my husband's second burger (yes this was for one meal). This one is topped with white American cheese, bacon, sliced avocado, lettuce, tomato, pickles, diced onions and mustard.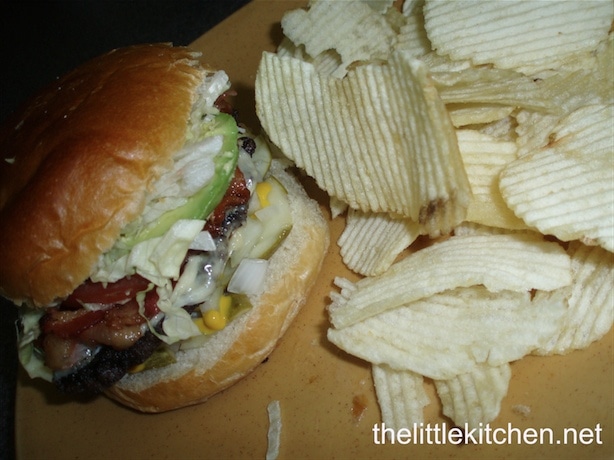 This recipe is very easy to execute and I hope the above burger and cheeseburgers give you different ideas. So tell me, what do you like on your burgers?