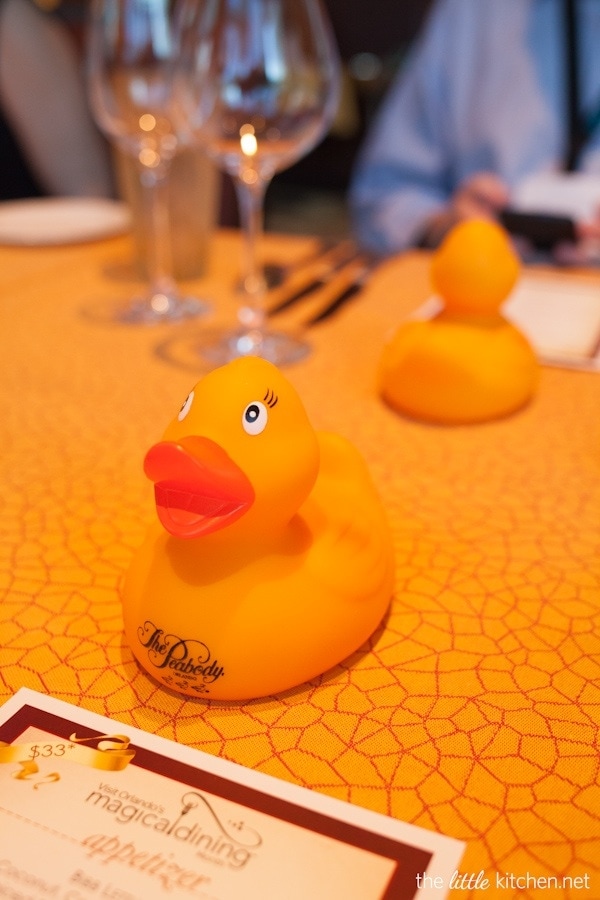 It's September and it's Orlando Magical Dining Month! I was recently invited to a press preview at Napa located at The Peabody Orlando…to taste their prix fixe menu for Magical Dining Month and to hear all about Magical Dining Month.
The way it works is, many restaurants in the Orlando & Central Florida area have set up prix fixe menus and it's 3 courses for $33. All organized by Visit Orlando, it's a great way to try some amazing restaurants during our a non-peak season, at an affordable price and at the same time benefit a charity! $1 from every meal will go directly to Ronald McDonald House Charities of Central Florida, a wonderful charity that provides a home away from for families with children who are receiving treatment at hospitals and medical facilities in Orlando. Last year, more than $67,000 was raised! What an amazing amount. So come on out, dine out for a great cause and support some awesome local Orlando & Central Florida area restaurants.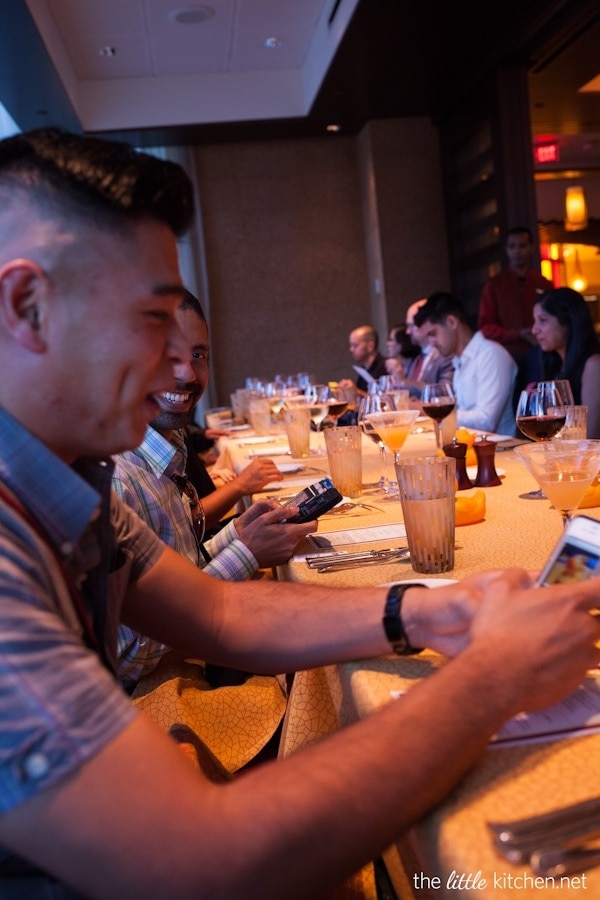 Before dinner started, there's Julius and Ricardo instagramming.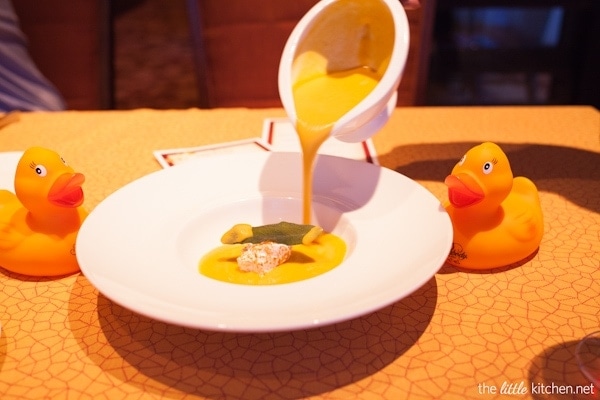 The first course was either a Bibb Lettuce or Fall Squash Bisque. I chose the butternut squash soup. They bring a bowl with a marshmallow and toasted sage leaf and serve it by pouring the bisque into the bowl. Pretty much the best butternut squash soup I have ever had!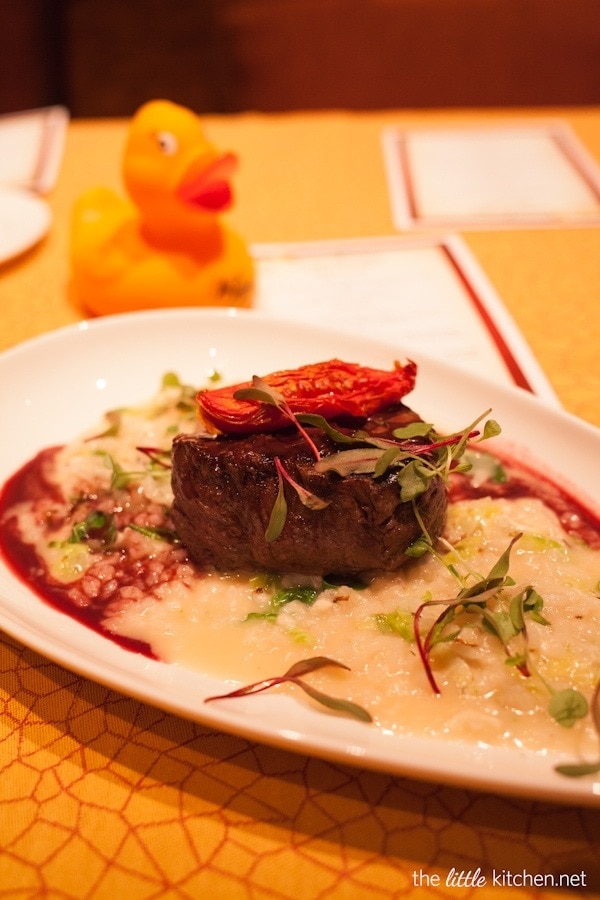 The second course — there were three choices: Grilled Beef Filet or Cioppino or Forest Mushroom & Roasted Shallot Lasagne. I got to taste the lasagne and it was fantastic. A little spicy but just perfect with the mushrooms. I of course chose the beef filet, any chance I get to order beef or beef filet, I'm on it. I love beef so much! This beef was served with a smoked bacon risotto and a huckleberry demiglace.
I don't eat pork so I asked for the risotto without bacon. They brought my plate with a risotto that had bacon but fixed it immediately and the server apologized even though it wasn't his fault. The steak was cooked to perfect and the risotto had shaved brussel sprouts in it…which was pure genius. I need to try to make that at home!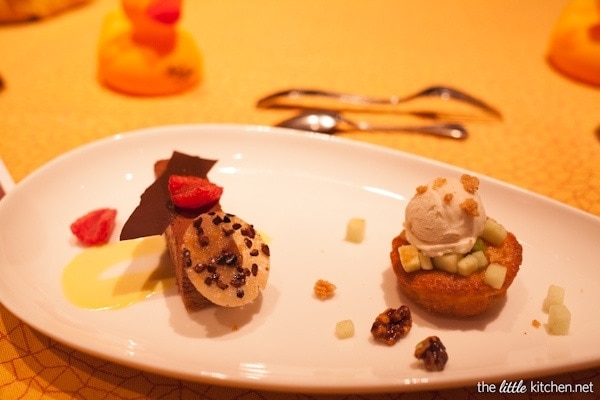 Dessert is a choice of warm apple crumb cake or a nutty brownie. We got to have a sampling of both, loved them both but was surprised that the warm apple cake won me over more than the brownie (even though I'm a huge chocolate fan)!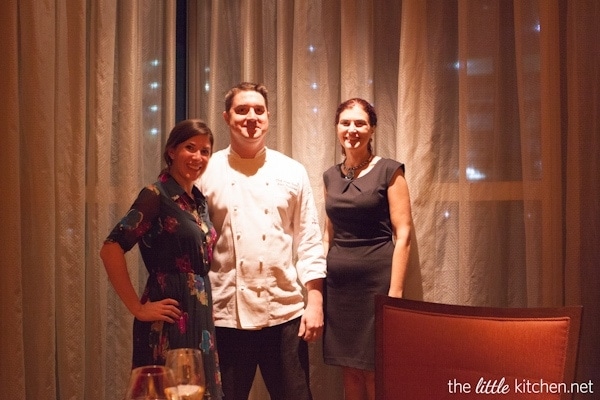 Even cooler was that we got to meet the Chef de Cuisine for Napa, Jared Goss, and Meredith and Laura from the Ronald McDonald House Charities of Central Florida. What an awesome experience this was and I'll be back to dine at Napa again! As well as dine at a couple of other restaurants for Magical Dining Month!
Check out all of the other restaurants participating in Magical Dining Month along with all of the menus. Be sure to follow Visit Orlando on twitter and instagram as well as the #MagicalDining hashtag!
Disclosure: I was invited to and hosted at this press preview. All opinions are always my own and I only share with you what I love!