Monster Cupcakes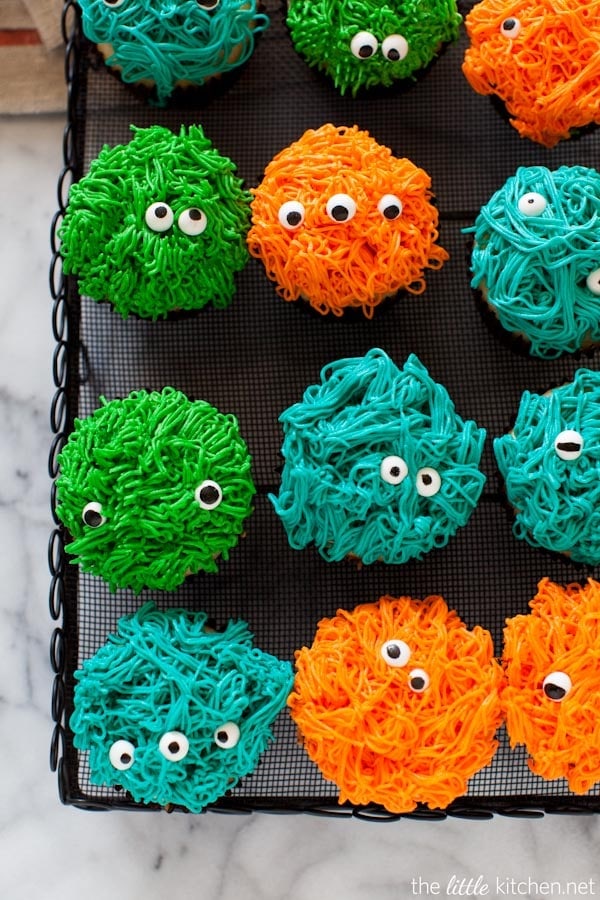 Halloween is tomorrow! Yay! These Halloween monster cupcakes were so fun to make! I'm obsessed with them!
My friend, Angie, sent me a sampling of her new product line for Make'n Mold! Cutest things ever. The first time the DIY Sugar Eyes, I had plans for them. I'm so obsessed with being able to customize the eyes for cupcakes, cookies, whatever treats!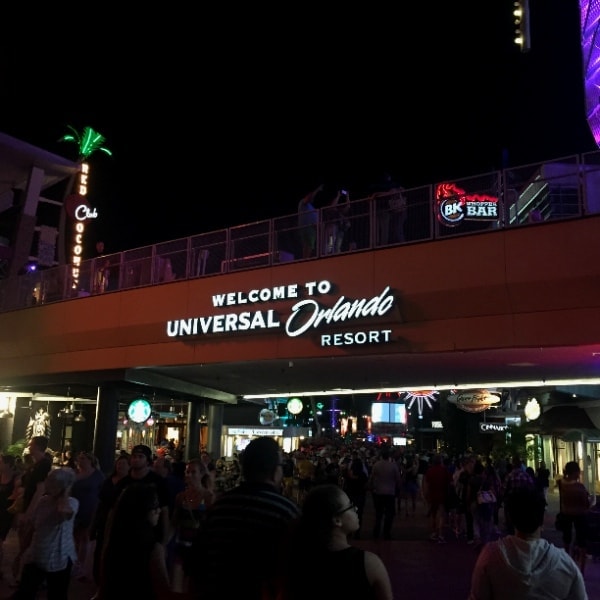 Before we get into the cupcakes, let's chat about Halloween Horror Nights at Universal Orlando Resort. A couple of weeks ago, I went with Curtis and our friend, Stephen.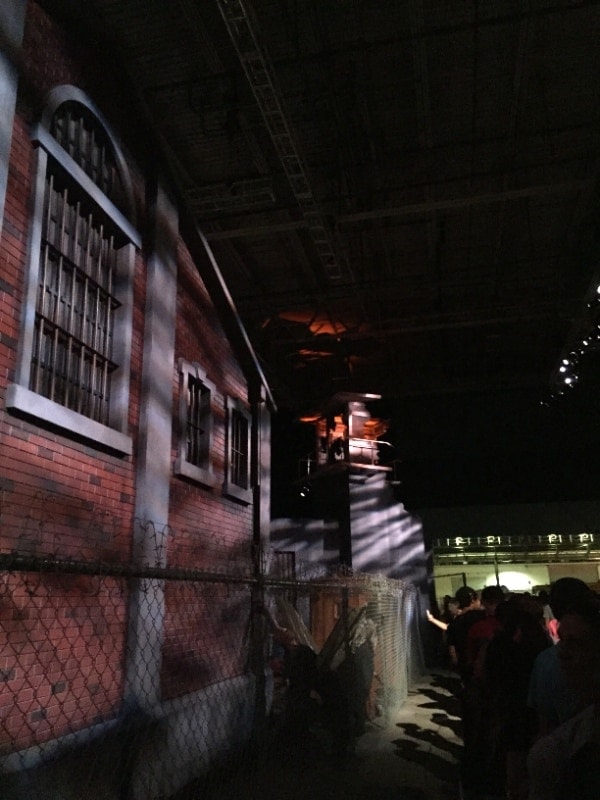 What was I thinking? I was scared out of my mind! There were 8 haunted houses and we went through 6 of them. It was fun when I wasn't being scared. 🙂 Curtis and Stephen had a blast. Universal Orlando Resort offered us fast passes and that's the way to go. Florida in October is still pretty warm and the fast passes are well worth the price.
Our favorite was getting on some of the rides with little wait…the Mummy and the Transformers rides! And of course the Walking Dead haunted house…it was pretty neat because the haunted house takes you through season 4 of the show on AMC. And I didn't intend this but it's just so awesome that I'm talking about Walking Dead while talking about Angie's new Make'n Mold products because she's a huge fan!
All of the haunted houses were pretty amazing, the attention to detail and the props mindblowing! I wish I had more pictures to show you but you walk quickly through because you're being scared by the costumed characters in the haunted house and couldn't just stop to take a picture.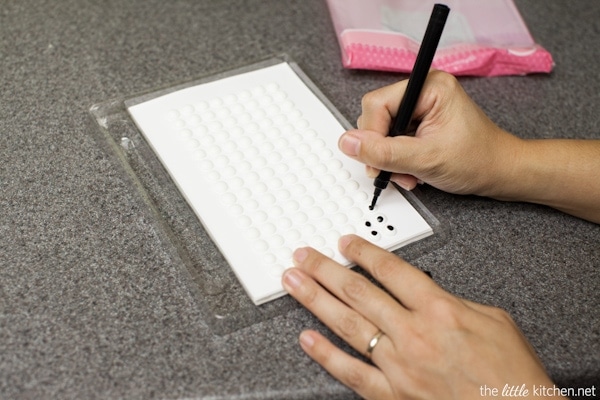 Back to the cupcakes…these DIY Sugar Eyes were so easy to draw on. You just need to be careful that you don't touch the parts you drew on because you can get some ink on your fingers and then leave fingerprints on the eyes. But it's easy to be careful and often, you will probably be putting the eyes directly on something before drawing on them.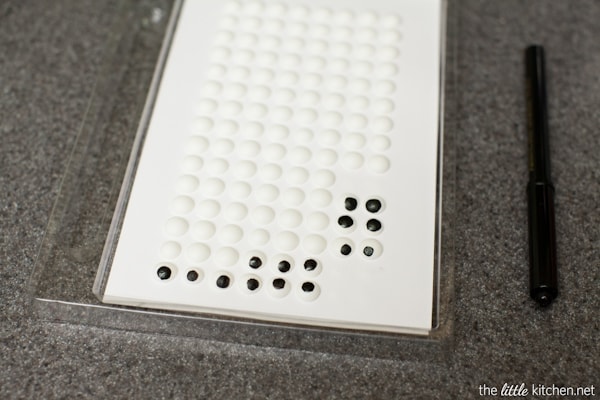 Lots o' eyes!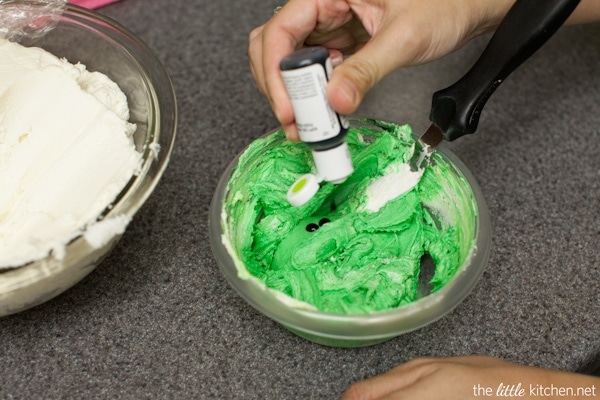 Then, I dyed the frosting.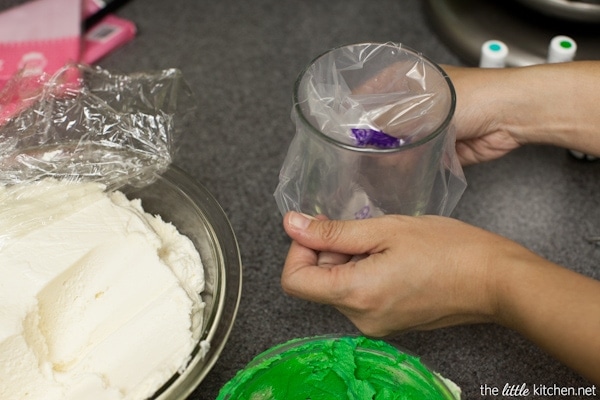 I like to fill my decorator bags using a pint glass.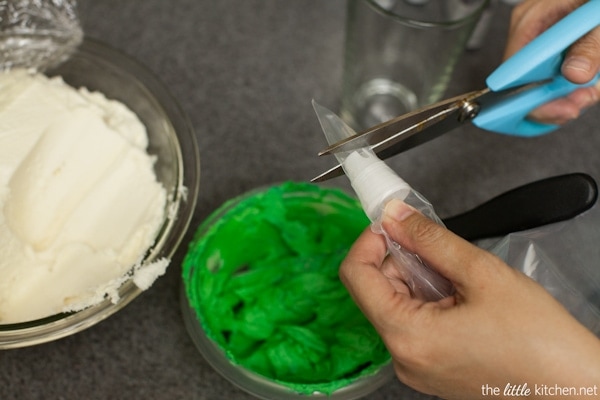 Cut the bag with the coupler inside. And screw on the tip.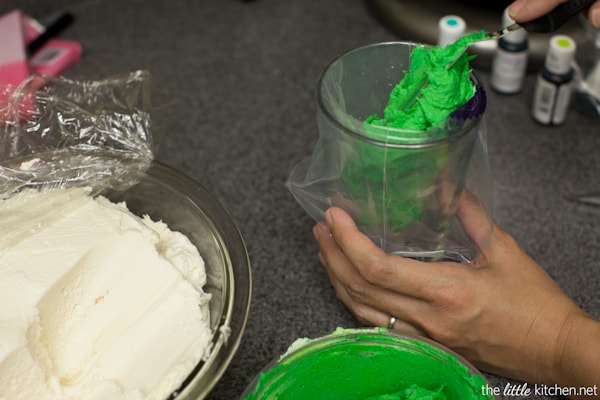 Add the frosting.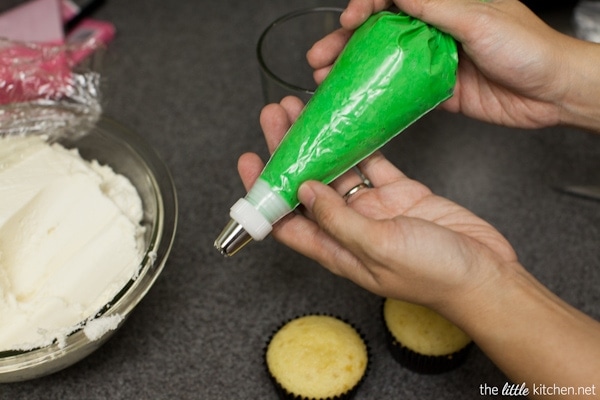 Now we're ready to decorate. I'm using the grass tip.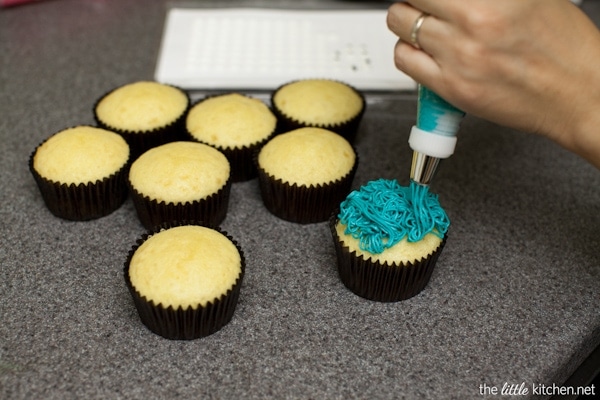 It looks like hair, grass and thin spaghetti!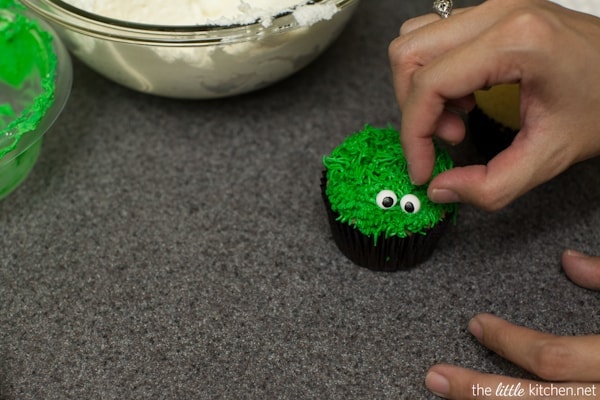 Add the eyes. Aren't they so cute?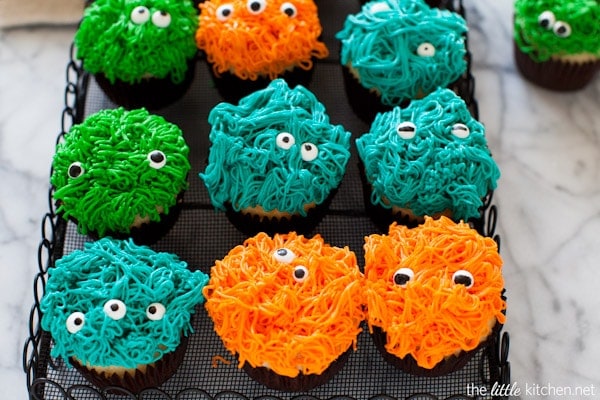 Seriously, some are scary, some are emo, some are funny and some are just plain goofy!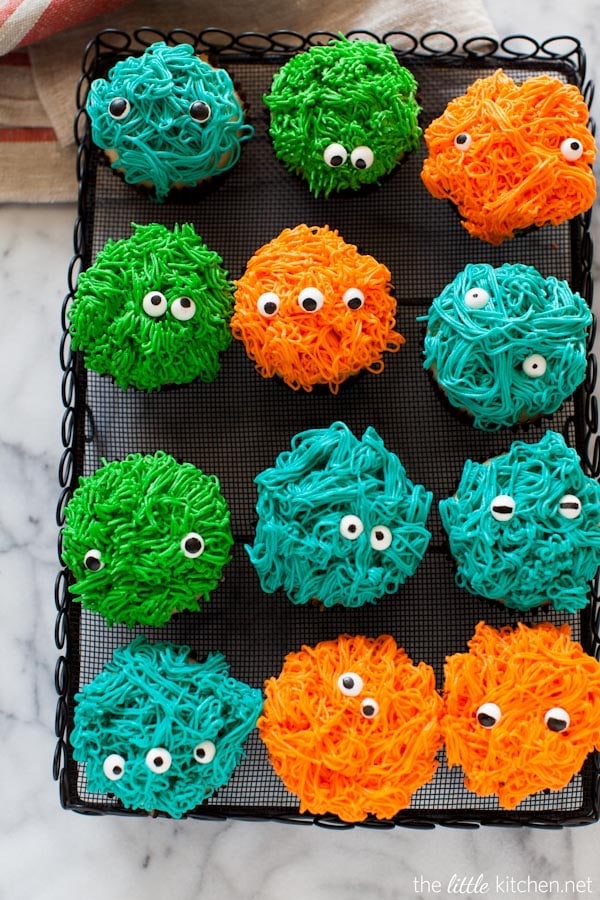 I can't get over these! Monster Cupcakes…you need these in your life!
Disclosure: I was hosted by Universal Orlando for Halloween Horror Nights and Make'n Mold sent me products for the purpose of review. I only share with you things that I love and of course opinions expressed are my own!