I am a member of a wonderful organization called the International Cake Exploration Societe (ICES). It's a group composed of professional and hobby sugar artists and cake decorators. This mission of ICES is caring and sharing. Every year, an ICES convention and show is held in a different city, this year it is going to be held in San Diego in August. I had the honor of participating in and volunteering in 2008 when it was held at Walt Disney World's Contemporary Resort. It was fun to see some wonderful demonstrations, meet with others who are interested in the sugar arts and be able to shop the vendors who offer hard to find decorating supplies. I'm grateful to my Wilton course instructor, Jenn, who introduced me to the ICES organization in 2007.
The Florida Chapter of ICES holds an event called Mini Classes. It was this past weekend, Jan. 15-17, and many wonderful classes were offered in cake decorating and the sugar arts from instructors from all over the country. Some of the classes offered were in these mediums: pulled sugar, chocolate, buttercream, rolled fondant and gumpaste. In the past they have been held every year but I think it's going to be held every other year from now on.
I was very excited because this was my first Mini Classes. I took two different classes, both were offered by Nicholas Lodge. He is a famed pastry chef and you may have seen him on the Food Network judging cake competitions. Both classes I took were all day classes. The one held on Friday was called Gumpaste Filler Flowers. We learned how to make pansies, hydrangeas, violets, orchid and lily of the valley in gumpaste. The one held on Saturday was called Gumpaste Bridal and Wedding Flowers. We learned roses, calla Lilies, stephanotis, dendrobium orchid and berries. My top favorites of both classes were the hydrangeas and the orchids.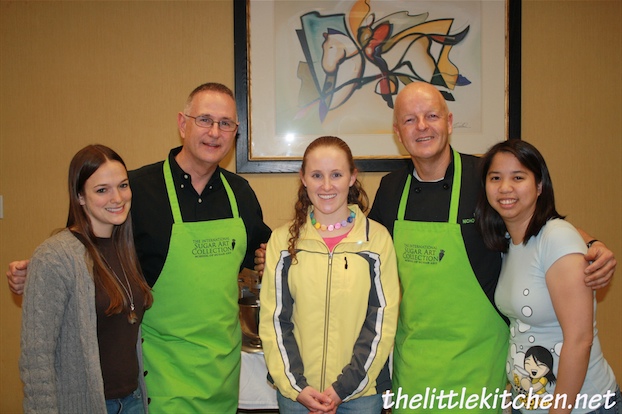 That's Mikkel, Scott Ewing, Melanie, Nicholas Lodge and me.
Gumpaste is a sugar paste like fondant but it dries hard. It is made up of egg whites, powdered sugar, tylose powder and vegetable shortening. You can roll it out very thin (unlike fondant which tears when it's very thin) and use it to make some very realistic flowers. It's edible but doesn't taste very good. I wouldn't eat them but that's just me.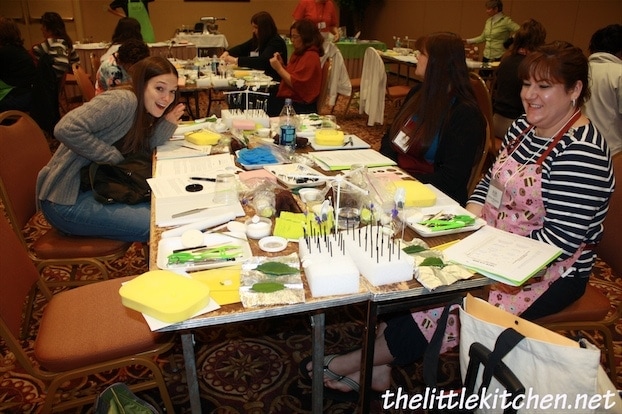 Both classes I took were well organized, each student had their own set of tools and materials laid out for them as well as the gumpaste, floral wire, etc. The format was also very well organized. Since gumpaste flowers require lots of drying time and some drying time in between steps, we would start one flower and while it's drying, do the first step of another flower. I had so much fun with my friend, Mikkel, taking the class with me as well. We learned so much about the different flowers and techniques. I love that he threw in lots of tips and tricks as well. I can't wait until the next Mini Classes and I would love to travel to Norcross, GA where Nicholas' shop and school are to take some more courses from him.
Below you'll find pictures of what I made in my classes. I'm excited to practice these flowers and I hope to make a cake or two soon that I can decorate with these beautiful flowers!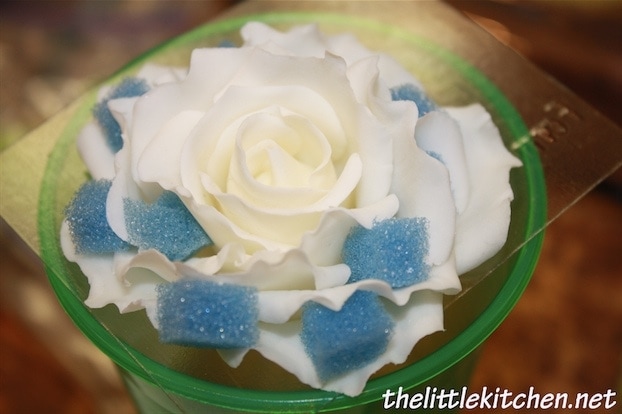 The rose while it's drying. The pieces of foam are put in to allow the outer petals to dry with some space between the layers of petals.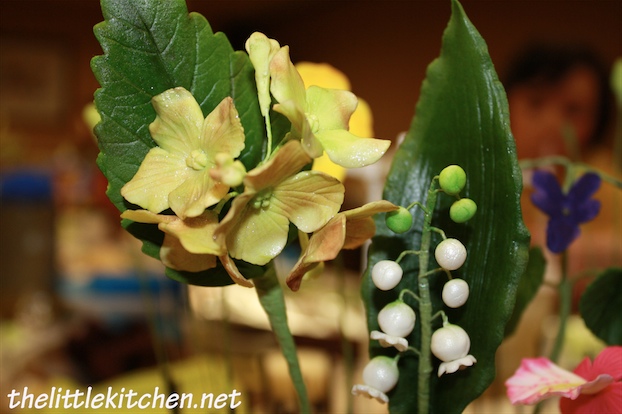 One of my favorites, the hydrangea, and the lily of the valley.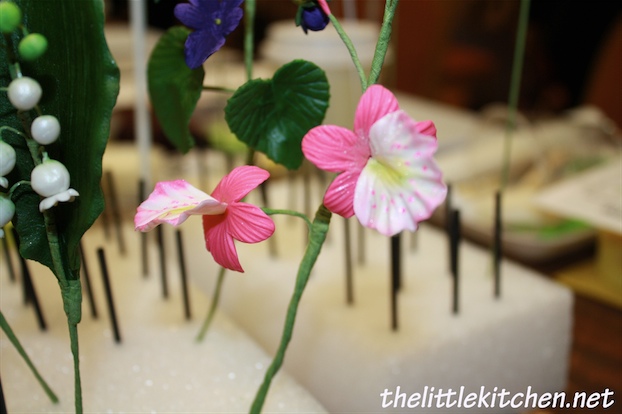 Pink mini orchids.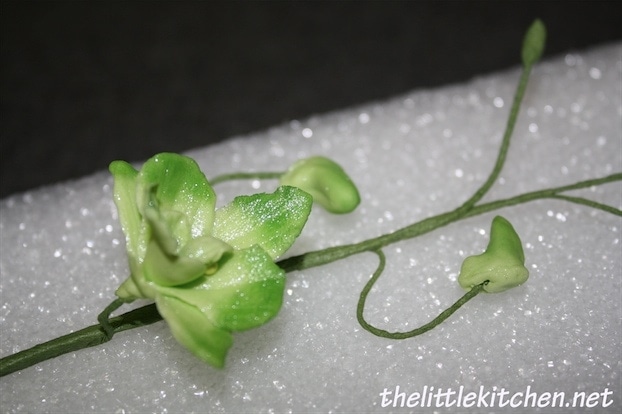 I love the color of this dendrobium orchid.

And the calla lily, I like this flower too!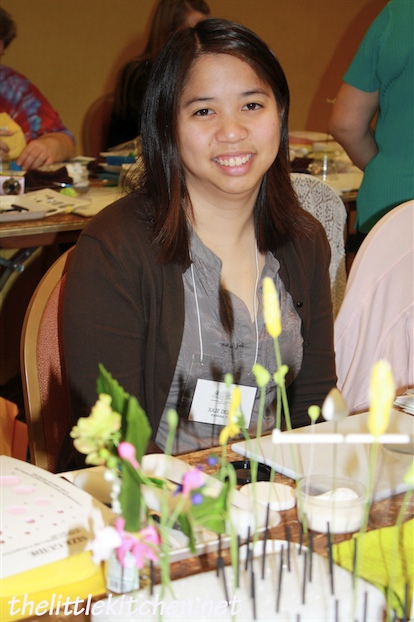 That's me. Thanks to Mikkel for taking this picture. I had so much fun, can't wait for the next ICES event! Check out the Florida chapter of ICES website to see the upcoming events. To join ICES, please click here.