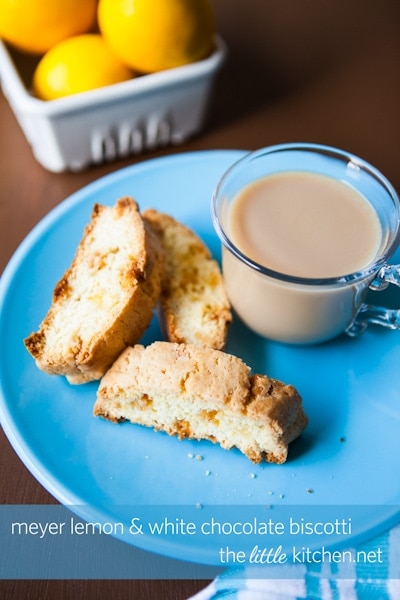 It's National Cookie Day! I stocked up for this day and for the season! I bought 6 pounds of butter a couple of weeks ago and I'm afraid it won't last through this season of cookie making!
My instagram profile states that I love cookies – hehe, it's just that simple. That's why it's not a reach that Lindsay and I organize the Great Food Blogger Cookie Swap! OXO® asked the both of us if we'd like to help make a holiday cookie video in support of Cookies for Kids' Cancer. I got really excited, said yes and then realized what I said yes to (me on video haha). Cookies for Kids' Cancer, it is a national non-profit organization committed to funding new therapies used in the fight against pediatric cancer, which claims the lives of more children in the US than any other disease. How heartbreaking and at the same time so inspiring, they are raising money for children's cancers one cookie at a time.
Curtis and I visited Lindsay and her husband, Taylor, in October and thought it would be perfect timing for us to film this video. We had a lot of fun and Lindsay did an amazing job of editing tons of video down to less than 4 minutes! And to mention, we have no foreheads in the video…to Taylor's credit, he did mention that to us and we kinda ignored him. Hehe If you can't see the video above, check it out here.
I'll be completely honest with you, I have never been a really big fan of biscotti – but making it at home is much better. I'm a soft and chewy cookie fan, crunchy cookies I'm not too big on so when Lindsay suggested we try biscotti, I wanted to try it. What I didn't count on was liking them so much! Since they are homemade, they aren't as hard a cookie as I recalled biscotti to be. Lindsay is sharing her version which is an orange and dark chocolate biscotti.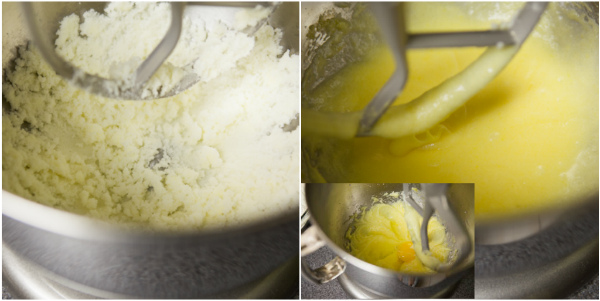 Mix the butter and sugar until it's fluffy and then add the eggs, one at a time. Be sure to mix thoroughly between each egg.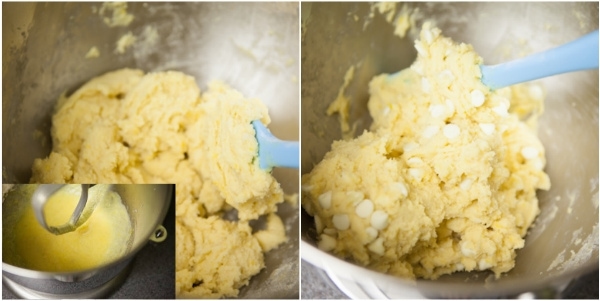 Bottom corner: add the vanilla, Meyer lemon zest and Meyer lemon juice. Mix thoroughly and then add the dry ingredients in batches. Then add the white chocolate!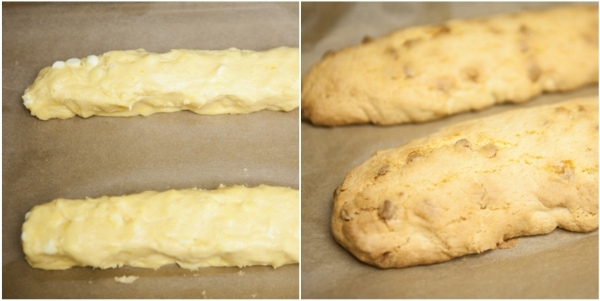 Form the dough into two logs. But first, wet your hands or spray them with non-stick cooking spray. When they're done, let them cool a little and then cut them into 1.5 to 2 inch cookies and bake them once again for 15 minutes.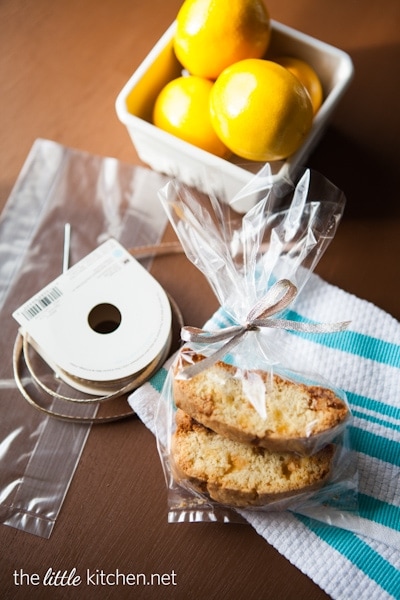 Biscotti makes great gifts for your family and friends. They are a stronger cookie than most and ship really well. I used a cute Martha Stewart ribbon and these Wilton bags to wrap them up.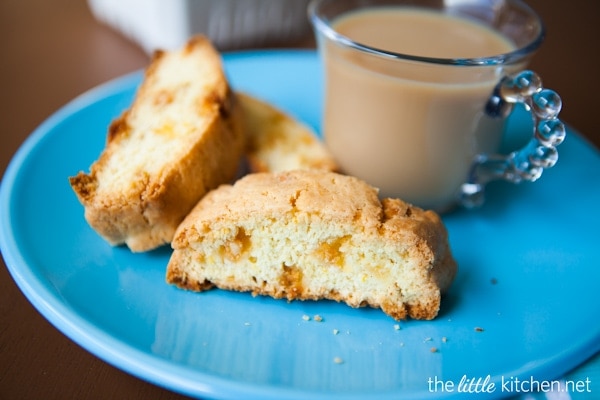 You'll love this recipe. I'm obsessed with Meyer lemons and am so excited since they are in season! They aren't as tart as a regular lemon and I think that's why I love them so. They smell so good too…they make my entire kitchen smell so light and fresh when I cook and bake with them.
I added a cup of Cafe Escapes Chai latte (K-Cup) and enjoyed the biscotti and the chai when I was done…yummy! And I'm just a little obsessed with Cafe Vanilla flavor. I love that the biscotti goes with both coffee and tea!
Recipe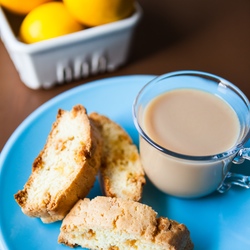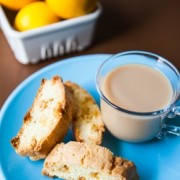 Print
Pin
Meyer Lemon and White Chocolate Biscotti Recipe
Ingredients
1/4

cup

1/2 stick unsalted butter, room temperature

1

cup

granulated sugar

2

large eggs

2

Tablespoons

finely grated Meyer lemon zest

,

from 2 Meyer lemons

2

Tablespoons

Meyer lemon juice

1

teaspoon

vanilla extract

2 1/2

cups

all-purpose flour

1

teaspoon

baking powder

1/4

teaspoon

salt

3/4

cup

white chocolate chips
Instructions
Preheat oven to 350 degrees F. Line a large cookie sheet with parchment paper.

In a large mixing bowl or using a stand mixer, beat together butter and sugar until light and fluffy, about 2 to 3 minutes. Add eggs, one at a time, mixing well after each addition. Mix in Meyer lemon zest, Meyer lemon juice, and vanilla extract. In a separate bowl, mix together dry ingredients. In batches, add the flour mixture, and mix until incorporated. Fold in white chocolate chips.

Divide dough in half, and shape each half into a 2-inch-by-13-inch log. Grease or wet your hands as the dough is pretty sticky. Repeat with remaining dough, leaving about 3 inches of space between logs. Bake for 35 to 40 minutes or until bottoms are golden brown. Remove from oven and let cool slightly.

When cookies are cool enough to handle, cut them into slices using a sharp serrated or bread knife. Arrange slices, cut sides facing up, on the cookie sheet and bake for another 15 minutes. Let cool, then transfer to an airtight container or zippered plastic bag for up to 1 week.
Disclosure: I have a working relationship with OXO and I'm a compensated K-Cup Ambassador. I only work with brands that I love and all opinions are always my own. There are affiliate links in this post.