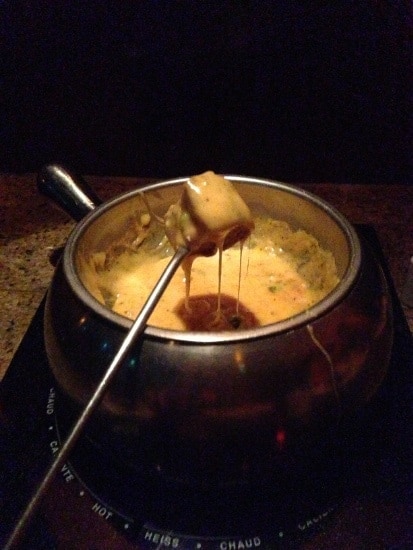 Recently, we were invited to The Melting Pot. We had so much fun. Did you know they changed their menus up a little bit? There's no more Big Night Out…if you're sharing a 4 course fondue meal, you can pick your own entree. It was great so Curtis and I didn't have to argue about that part. 🙂 PS They also have a gluten-free menu too!
We alwaysss get the fiesta cheese fondue, who doesn't love cheddar cheese and beer together, right?
Please excuse my unedited iPhone photos. It was low lighting but that always adds to the ambiance of the place!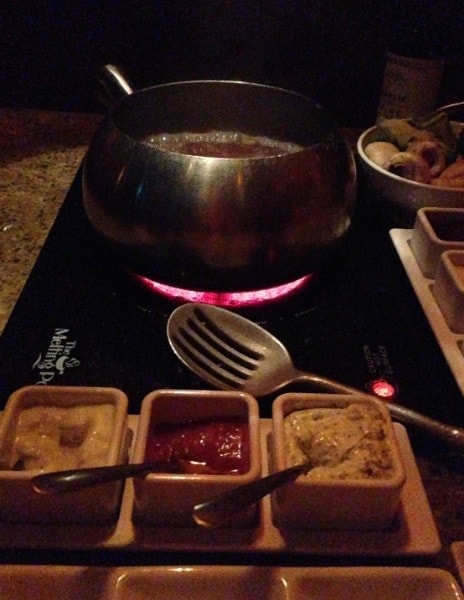 Those sauces…the blue cheese and the green goddess ones are my favorite…their cookbook has the recipe (I will definitely be trying that soon)! See below…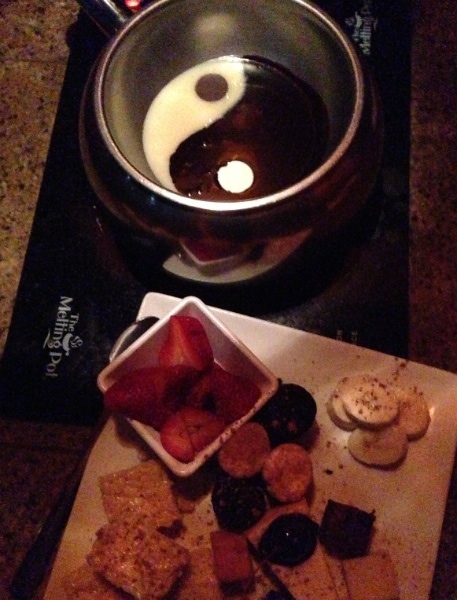 And I'm such a creature of habit, I always order the yin & yang chocolate. I love love the white chocolate. I think this is my favorite part of The Melting Pot. After visiting, I want to make fondue at home…and buy this fondue pot!
Right now, The Melting Pot is holding a Fonduegram Contest!
To enter, upload a photo to Instagram including the hashtag "#FondueGram" and tag "@TheMeltingPot" in the caption around their theme. This is the last weekend to enter, visit the gallery to see details and the photos that have been entered so far!
And thanks to The Melting Pot who generously offered this giveaway to The Little Kitchen readers!
The prize is:
Please use the form below to enter in the giveaway. Good luck!
This giveaway has ended. Congrats to Becca for winning this awesome prize!
Disclosure: This giveaway is sponsored by The Melting Pot. I also received a gift card and enjoyed my dinner at The Melting Pot! Although it was complimentary, my opinions are always my own and I only share with you things I love! There are affiliate links in this post.
Check out our other giveaways!