I'm a huge fan of Le Creuset so when I saw they had this set out, I had to give it a spin! I love my Le Creuset oven for frying, for boiling, for steaming for simmering, for braising and even for roasting and baking!!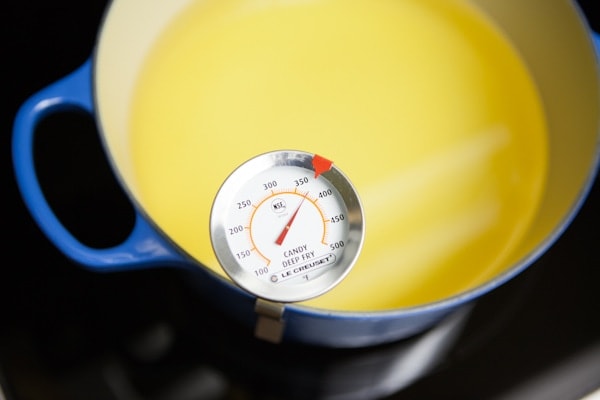 The Le Creuset Simmer, Steam, Fry Set is available exclusively on LeCreuset.com.

From Le Creuset: The Simmer, Steam, Fry Set delivers a three-in-one capability that will prove useful in any kitchen. Soups and stews cook beautifully in the 5 1/2 qt. round French oven, and it's deep enough for frying salmon croquettes or doughnuts. The stainless steel steamer basket is custom-designed to fit the oven, so steaming vegetables is safe and easy. This set also includes a deep fry thermometer to ensure food reaches its optimal frying temperature.
The giveaway includes:
Le Creuset stainless steel steamer basket
Retail Value $330
I'm trying a new way to hold giveaways on The Little Kitchen, so please use the form below (comments will not count toward entry into the giveaway). Good luck!

This giveaway has ended.
Congrats to Sarah B!! Happy holidays and enjoy your new Le Creuset French oven!
Disclosure: I received the same items listed in the giveaway. I only work with brands I love and there are some affiliate links in this post.