I'm a huge fan of Kitchen-Play and what Casey is doing! A wonderful way for food bloggers to connect to sponsors and have fun in the kitchen! When I saw this month's menu, I had to try these Grilled Shrimp, Mango and Guac Bites. Talk about super yum! This was supposed to be an appetizer to chicken fajitas when I made dinner the other night. Guess what I had for dinner? These bites!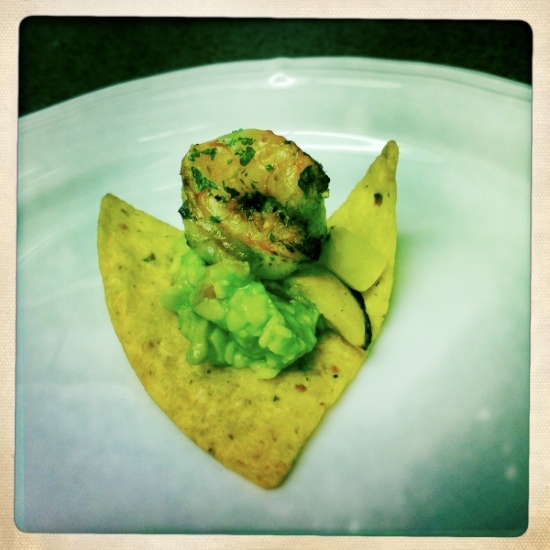 I have been playing around with my iPhone and Hipstamatic…I love taking pictures with this app!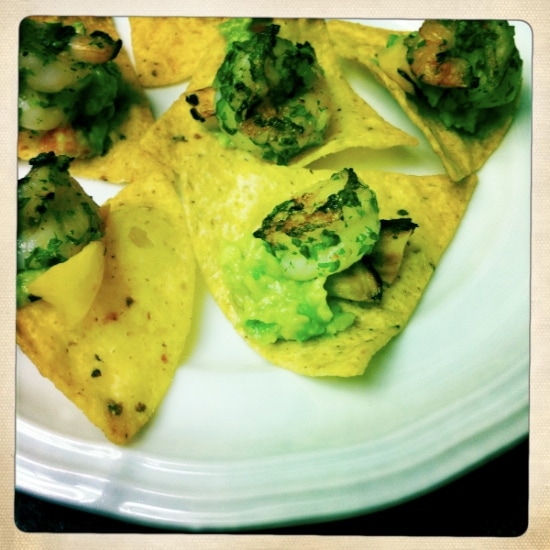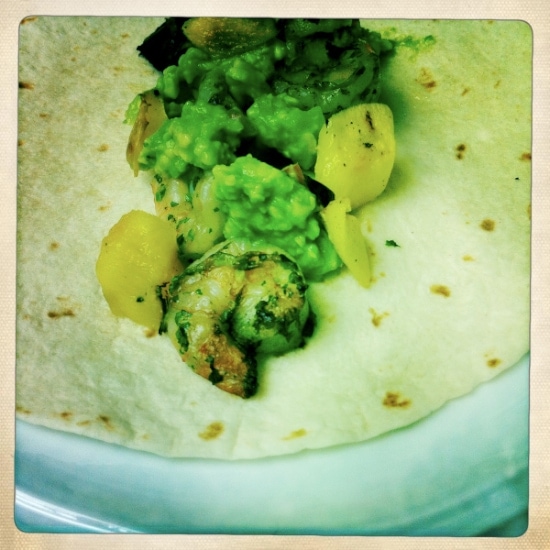 Then I turned them in grilled shrimp, mango and guacamole fajitas!!!
This recipe is going into my list of favorite recipes, I'm so glad I tried it! Thanks to Casey of Kitchen-Play, Sur la Table this month's sponsor and Kitchen Runway for sharing this awesome recipe.
Disclosure: I want to win one of the wonderful prizes being offered by Kitchen-Play and Sur la Table. You can enter too! Go to Kitchen-Play to see how to enter. Crossing my fingers!