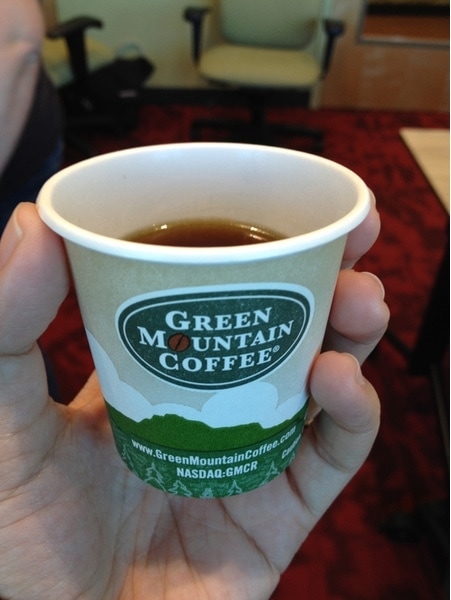 I was fortunate to travel to Vermont to visit Green Mountain Coffee a couple of months ago as a K-Cup Ambassador. I had so much fun and even learned all about coffee tasting known as cupping.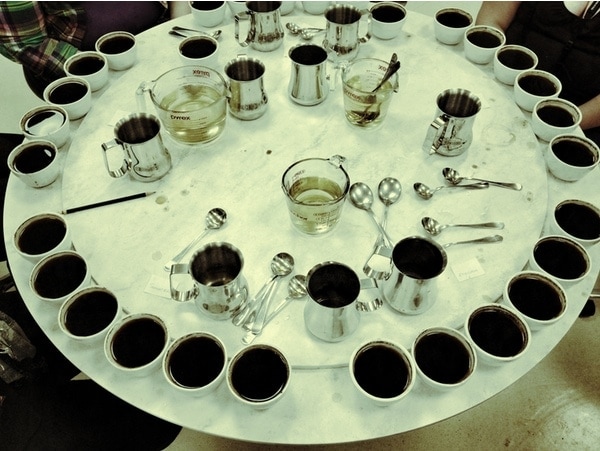 This is the aftermath of our coffee cupping session.
And did you know that coffee beans are green before they're roasted? I didn't know that.
At Green Mountain Coffee, they work hard to maintain a high level of quality, procuring coffee beans from all over the world. Procuring them from the peak of the season in different regions and strive to make the perfect cup by getting the grind of the coffee correct for your Keurig machines. Another thing I love about Green Mountain is they are a Fair Trade practitioner and even if they are the coffee farm they are working with isn't a part of the Fair Trade organization, they still pay fair trade prices.
Green Mountain Coffee is also having a huge sweepstakes – win free K-Cup Packs for life. There are daily prizes too!
From Green Mountain Coffee: Green Mountain Coffee is about more than the art of roasting coffee and crafting specialty beverages. We take great pride in the quality and craftsmanship of our products and confidently guarantee your satisfaction. Our commitment to you is that your purchase will reflect our passion for offering exceptional products.
And now for the giveaway…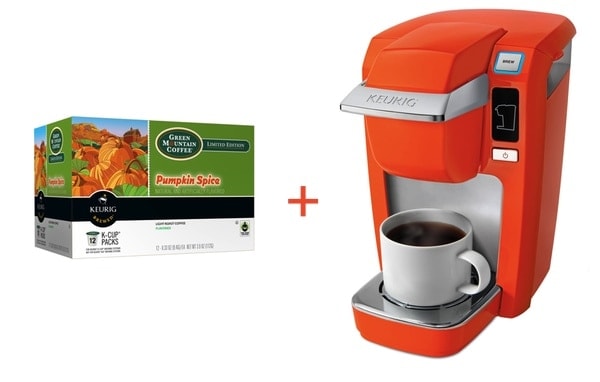 The giveaway includes:
Retail Value approx. $115
Use the code ESCAPE8172 on GreenMountainCoffee.com for 15% off all Café Escapes® products from 11/8/12 through 12/4/2012 @ 11:59 pm EST.
Please use the form below (comments will not count toward entry into the giveaway). Good luck!
This giveaway has ended.
Congrats to Christine D., our winner! I know you'll enjoy the Keurig and the Pumpkin Spice coffee!
Check out my recipe for Pumpkin Spice Latte with Salted Caramel!
Disclosure: I'm a paid K-Cup Ambassador. I only share and work with brands I love – and always share with you my own opinions. There are affiliate links in this post.