When you're baking, it's important to measure flour the correct way. Otherwise, you may end up with too much or too little flour in your recipe. If you don't have a kitchen scale, I'll show you how to measure flour – two different ways. Even using a scale can be a little sticky because different flours and even different flour brands weigh differently. I find the first method below the easiest and quickest. It's important to note that you should only use the second method if your recipe calls for it.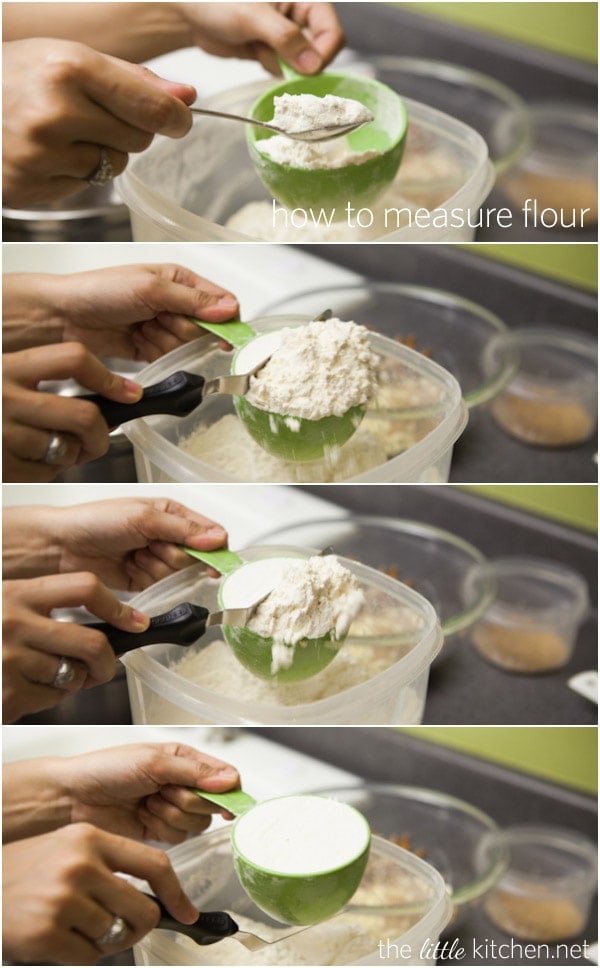 1. Using a proper dry ingredient measuring cup is very important. Those glass cups with spouts and measure up to 2 to 4 cups are for liquid measuring.
2. Use a spoon or another measuring cup, scoop the flour into the measuring cup that you're using to measure with. Don't pack in the flour with your spoon or you'll get too much. Don't tap the measuring cup either. Just scoop it in.
3. Using an angled spatula or the straight side of a butter knife, level off the flour – just once. Don't use your finger, it's not even. Again, don't pack in the flour. And that's it!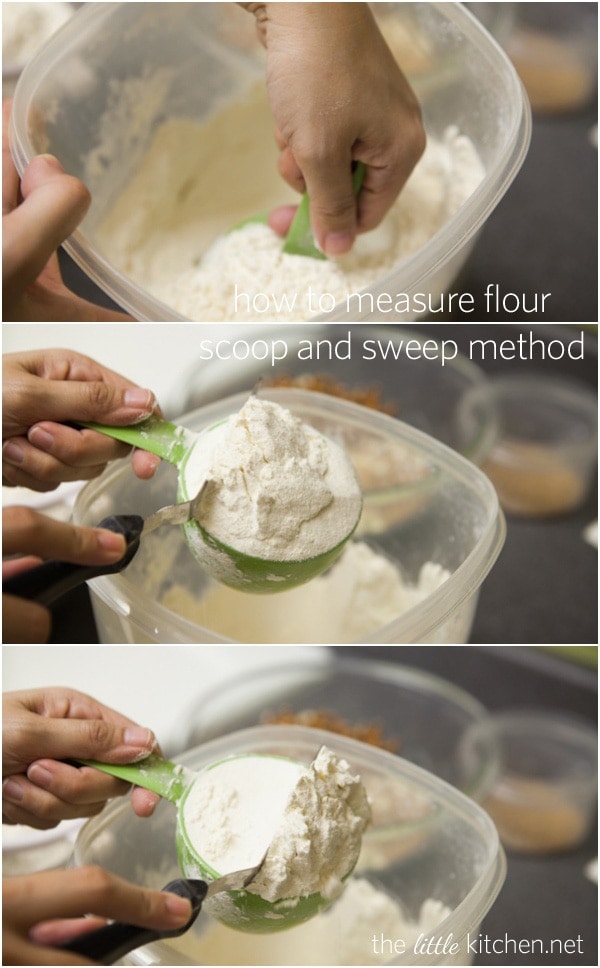 The scoop and sweep method of measuring flour is used in different recipes including in my favorite pizza dough cookbook – Artisan Pizza & Flatbread in 5 Minutes a Day and it's much quicker to measure this way.
1. Scoop your measuring cup into the flour and make sure to overfill. Don't pack in or tap the measuring cup.
2. Again, using an offset spatula, level off the flour – going in one direction only.
And that's it! I hope to share with you more how tos from the little kitchen in the future!
Disclosure: This post contains affiliate links.