It's been quite a year…I started this blog a little over a year ago. I attended Food Blog Forum in September, walked almost 60 miles in the Susan G. Komen 3-Day for the Cure in October, won a year's worth of Kerrygold cheese and butter and attended Brandcation in November. I won a Le Creuset thanks to your votes! I can't wait for it to arrive. I had a huge one year blogiversary celebration this month with tons of great giveaways. It's been fun and I'm excited about my goals for the coming year: to better my photography skills, to participate even more in the food blogging community and to attend BlogHer Food in Atlanta in May.
If you have been reading since the beginning or if this is your first post, thank you for visiting my blog. I have enjoyed sharing with you my favorite recipes and recipes I have tried throughout the year. What you see on this blog is what I making for dinner often times…I'm not making dishes just to blog about. I'll admit though, having this blog definitely pushes me to try new things and encourage my husband to try the new dishes with me. I'll continue to push myself into trying new things and trying out even more products and I hope to share with you my favorites.
I hope you'll continue to read along in my kitchen adventures in the new year…I'm excited. I even have some giveaways lined up for January and February. Now onto the year in review, I wanted to share you with the most popular recipes on the little kitchen in 2010:
#5 Viet Fajitas – this is my husband's most favorite Vietnamese dish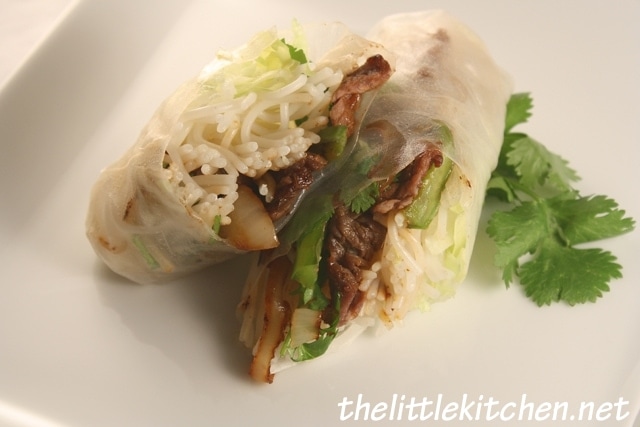 #4 Gourmet S'mores – oh those chocolate puddles and marshmallows were amazing!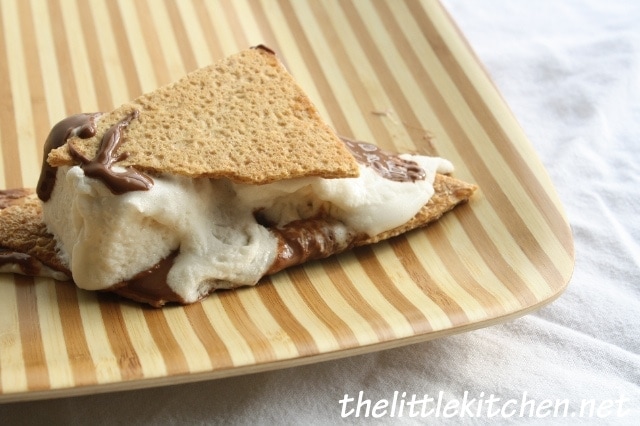 #3 Cheese, Tofu and Tomato Sandwich with Avocados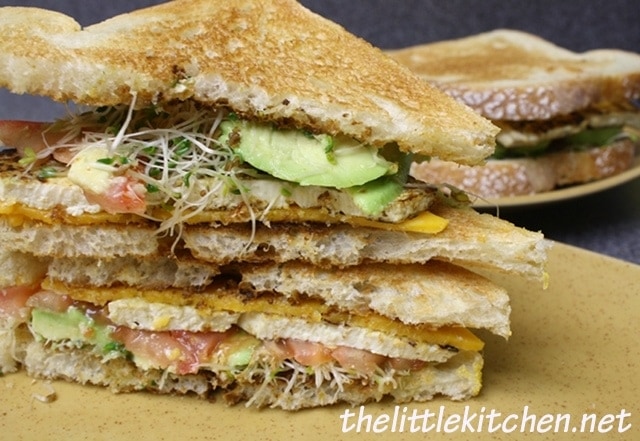 #1 Spiedies – By far the most popular post here.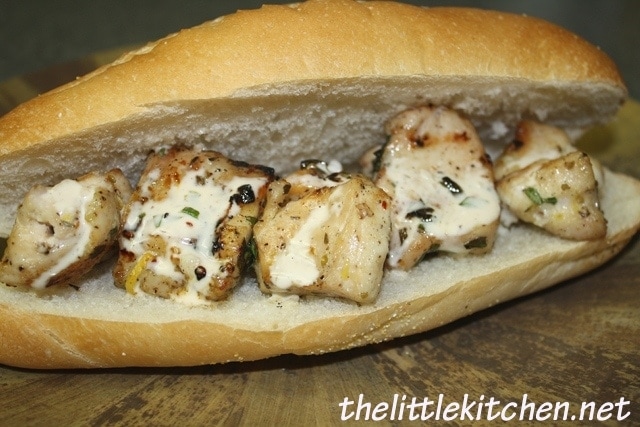 The most popular cake on the little kitchen for 2010 is this baby shower cake I made for our friends.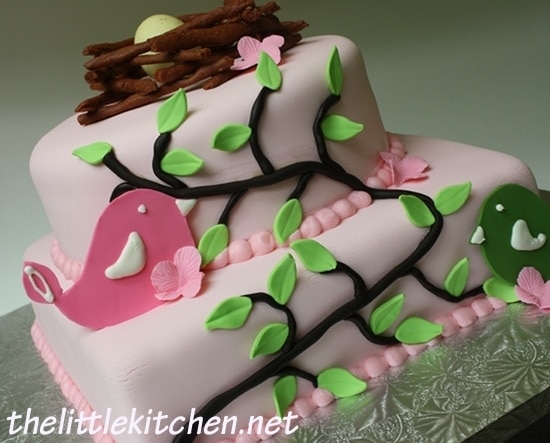 Here are some other recipes that I find myself making over and over again.
Roasted Vegetable Lasagna – I made this for Christmas Eve dinner and my family loved it!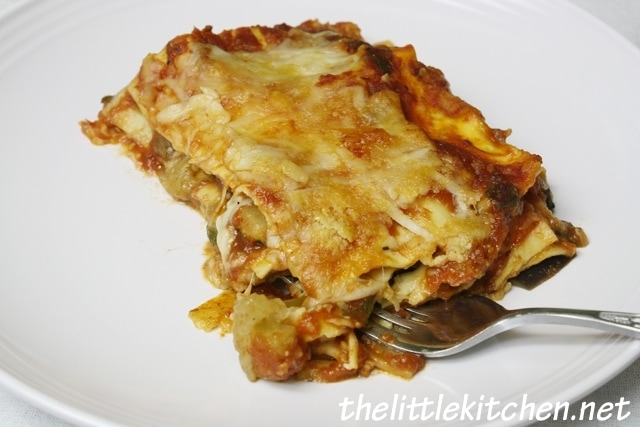 Black Beans and Rice con Pollo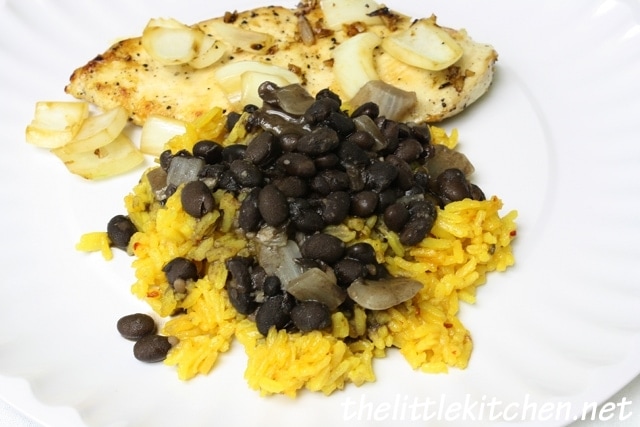 Tacos – If my husband had his way, he would have these tacos once a week or even more!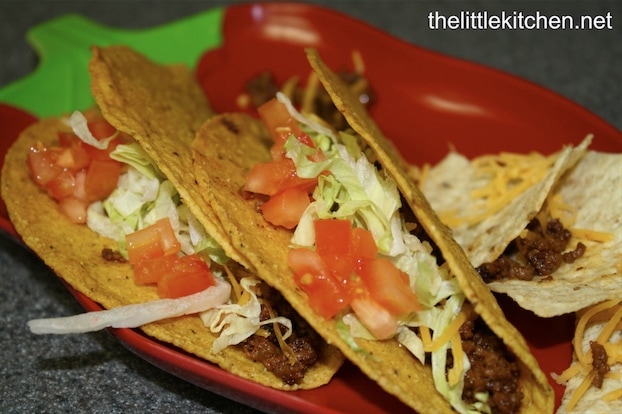 Crab Rangoon – This is my go to appetizer for get togethers.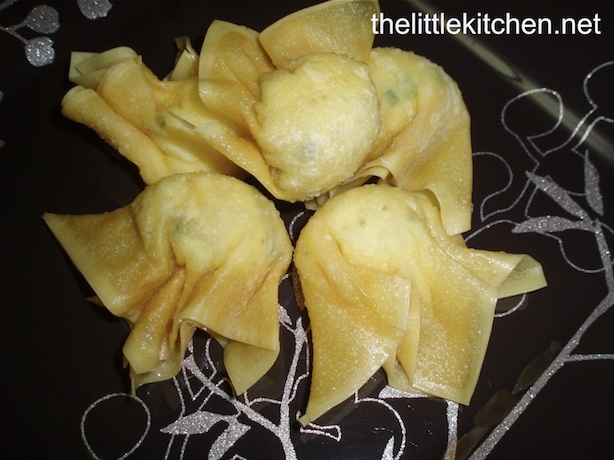 I want to wish you and yours a very happy new year filled with hope and many opportunities and tons of great food! Let me know in the comments if you have tried any of these dishes. What's your all time favorite food you had this year? Is there anything else you want to see on the little kitchen? Any opinions or comments you would like to offer? I want to hear from you! Thanks again and until next year…