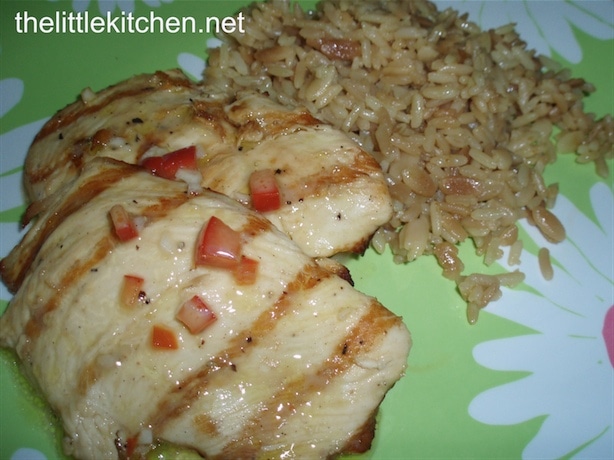 Last year, I was really getting bored with cooking chicken. I went looking for recipes that call for boneless skinless chicken breasts because that's the cut of chicken that my husband prefers. This has become one of our favorites and I have even made it for my co-workers and they enjoyed it too! I found this great recipe on allrecipes.com. It's a great site where I have found many great recipes. Yes, it's December but we're lucky to live in Florida and we're able to grill almost year-round.
Click here for the Grilled Lemon Chicken Recipe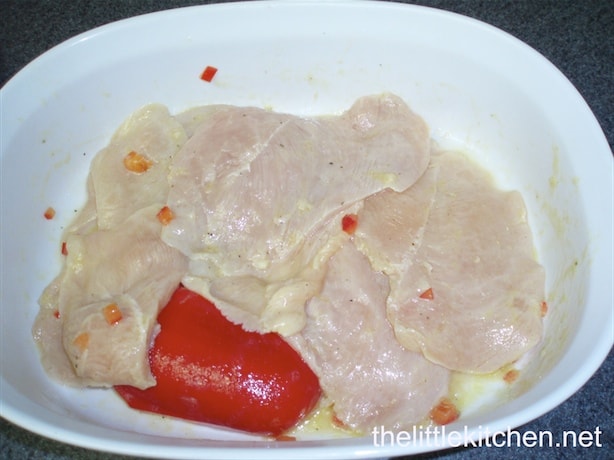 The chicken is cut into thin cutlets and I usually only marinate the chicken for 10-15 minutes. **Update: My sister, Connie, told me that you're not supposed to marinate meats with vegetable. Thanks, Connie!**
Tips:
I usually cut the chicken into cutlets (length-wise) so it grills even faster.
I take the leftover red pepper (unchopped) and marinate them with the chicken. These pieces get grilled and become a side dish.
I only use about 1/4 cup of the lemon mixture to marinate the chicken in. Reserve the 1/4 cup to brush while the chicken on the grill. The rest I use as a sauce to poor over the chicken before I serve (be sure to split the mixture up BEFORE marinating the chicken).
Allow the chicken to rest at least 5 minutes after grilling.
I serve this chicken with a vegetable or salad and rice pilaf.