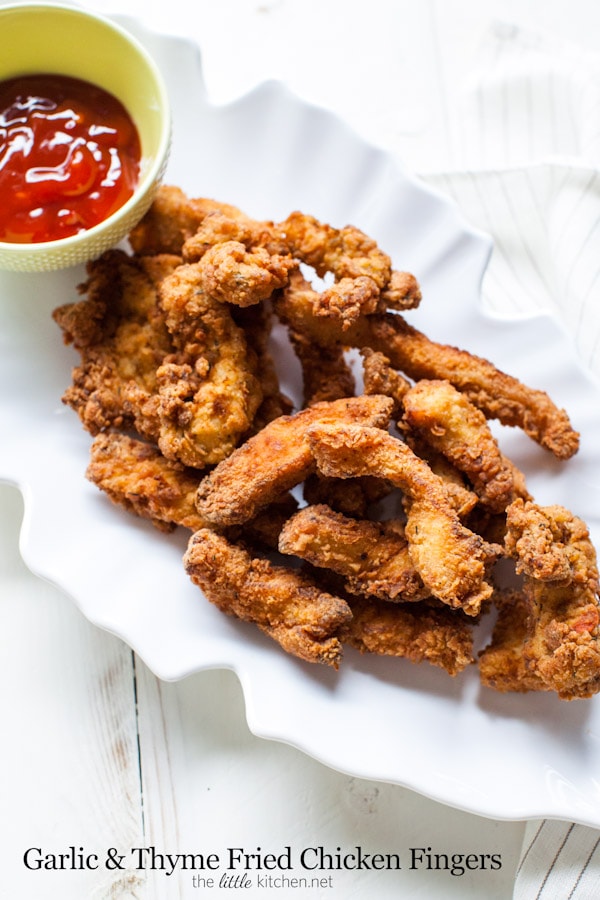 Just a reminder: I want to hear from you! The first annual reader survey is up right now and it only takes a few minutes to fill out…thank you so much in advance!
The folks at Visit Zurich invited me to visit Zurich…it was my first time to Switzerland. I had a great time and had some wonderful food. The hospitality of the folks at Fischers Fritz was great we had a wonderful meal including these…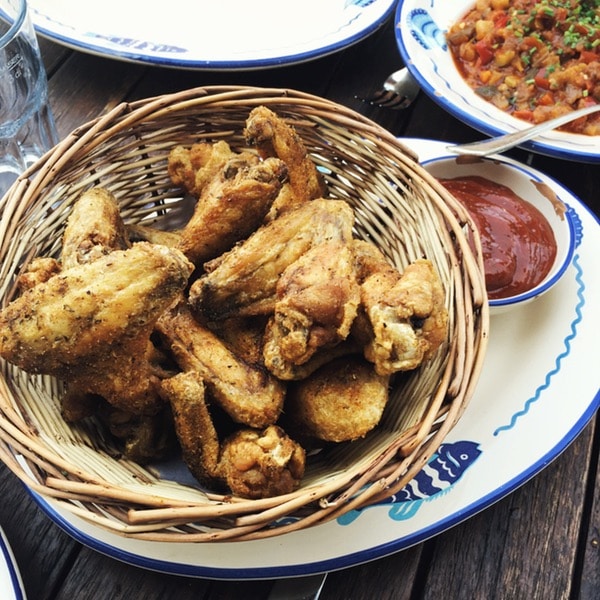 chicken wings. I thought about them for a while and emailed them and asked them for the recipe. They wouldn't share the exact recipe (it's a chef's secret!) but they did share with me what goes into the spices and seasonings…and since Curtis doesn't like chicken wings, I decided to make his favorite…chicken fingers with the recipe!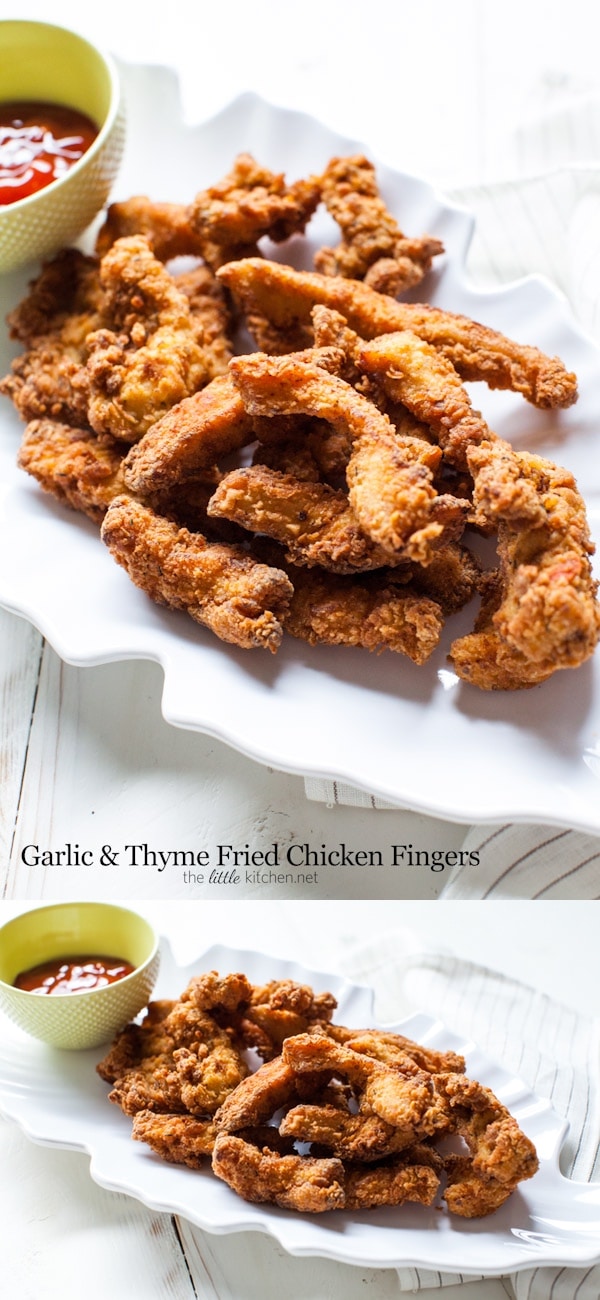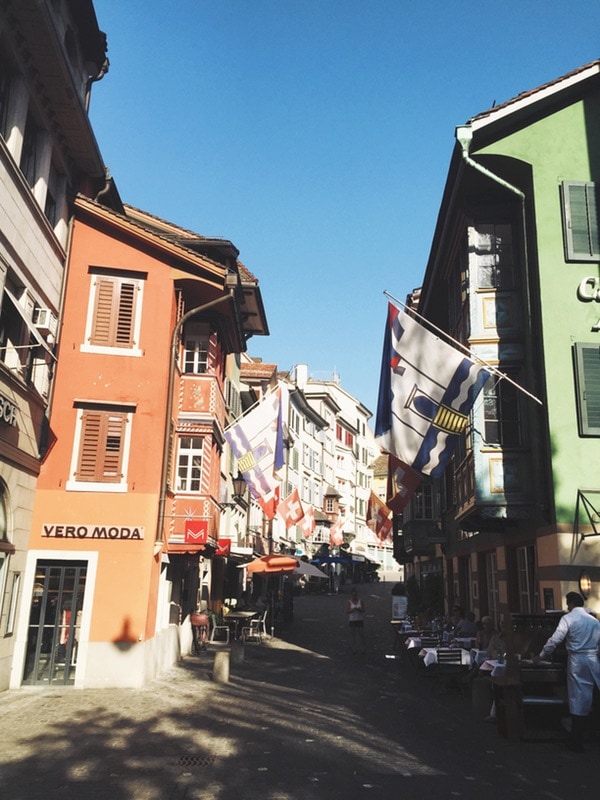 Zurich is a beautiful town…I love that it's completely walkable. We walked a lot…which I always love when I'm traveling. I can get my steps in when I'm enjoying a lot of great food!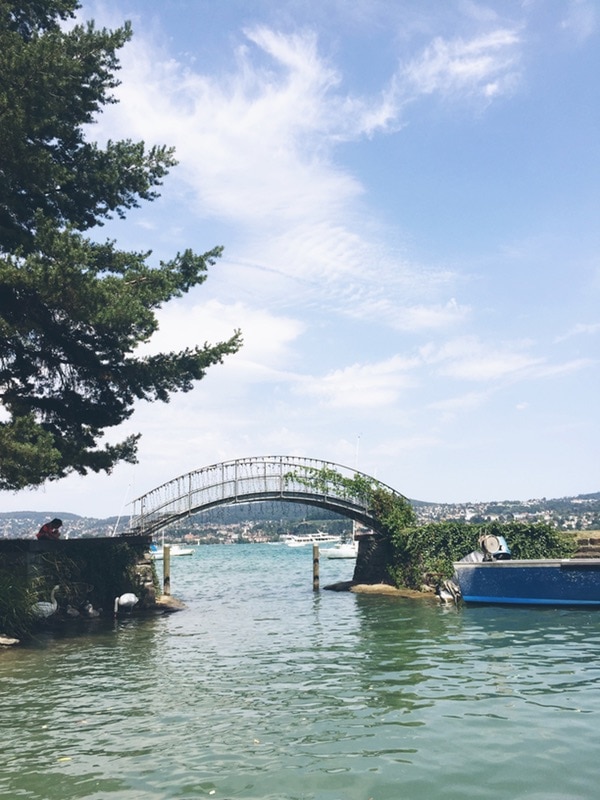 To get the to restaurant, we actually took a small boat ride and ended up…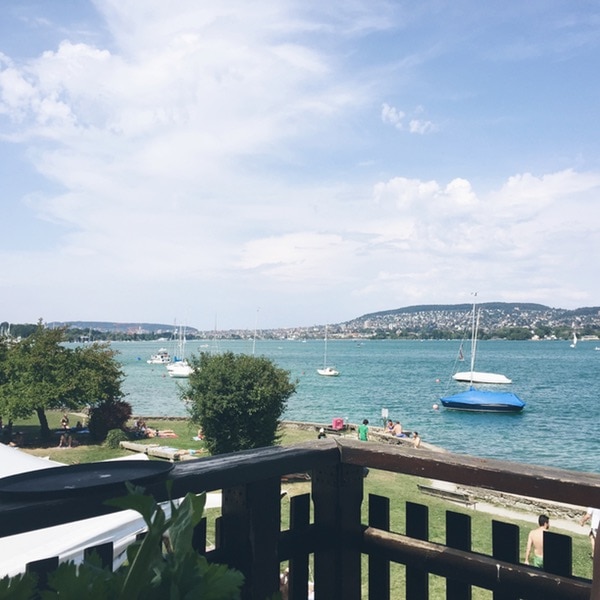 here. That was our lunch view. I kept joking that all I needed was a towel and I could take a nap there.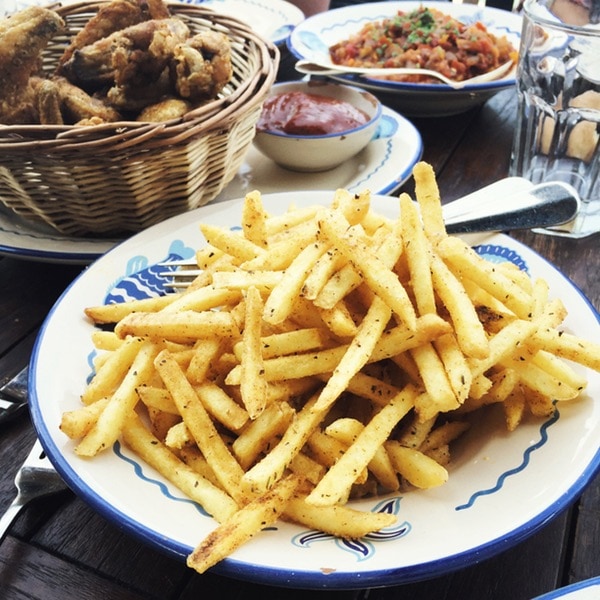 And these fries…I think about them all the time!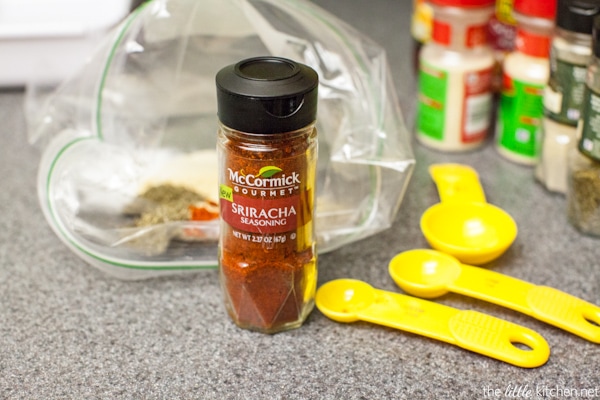 I recently found this new sriracha seasoning at my grocery store…was so excited to use it in this recipe!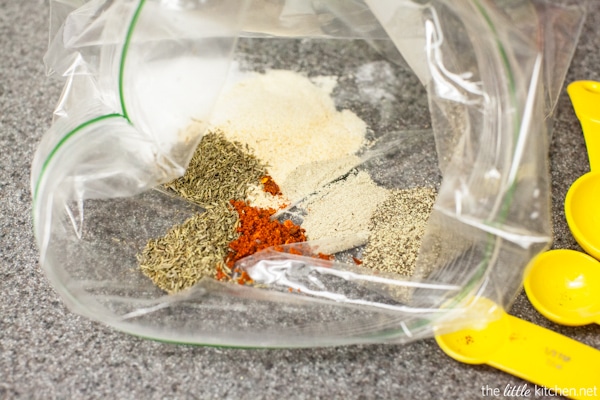 Add all of the spices and seasonings to a large zippered plastic bag along with the flour.
Close it up and mix by shaking the bag and moving the flour around with your fingers.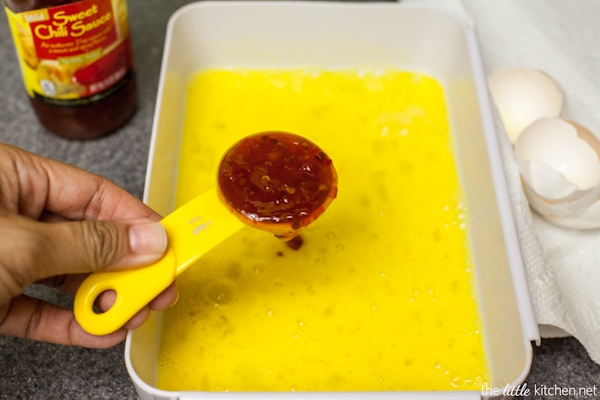 Beat the eggs in a shallow dish…I love my prep and breading dishes my sister bought for me a few years ago (they don't have them in stock at Amazon anymore but these are similar).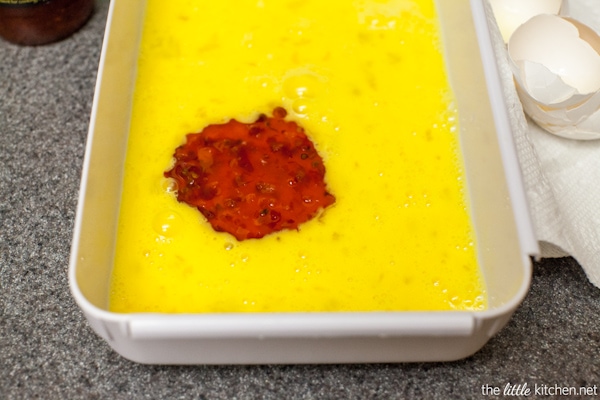 Add the sweet chili sauce and mix together.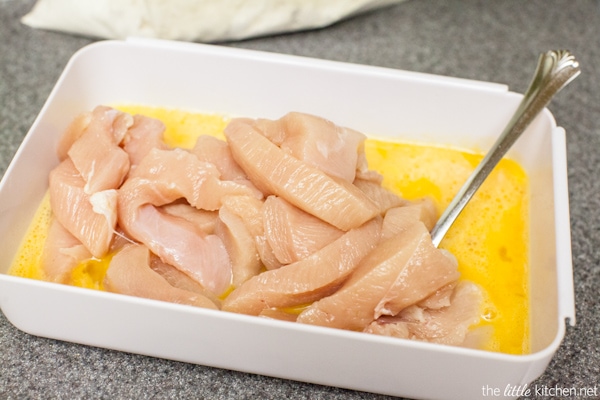 Cut up the chicken and then add it to the egg mixture.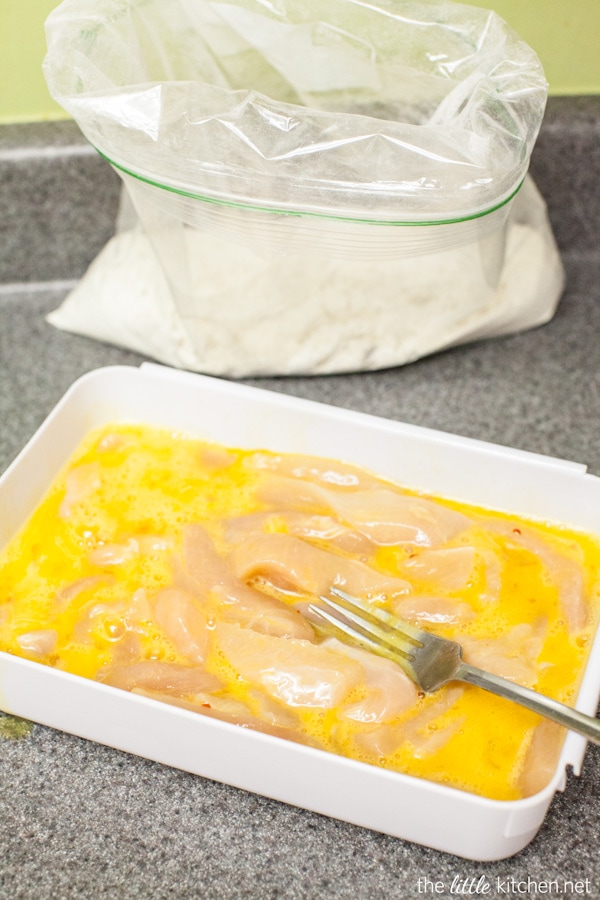 Mix together to make sure all of the chicken is coated.
Then, add the chicken to the bag of seasoned flour. Close the bag up and move the chicken around with your fingers from the outside to ensure all of the chicken is coated with the seasoned flour.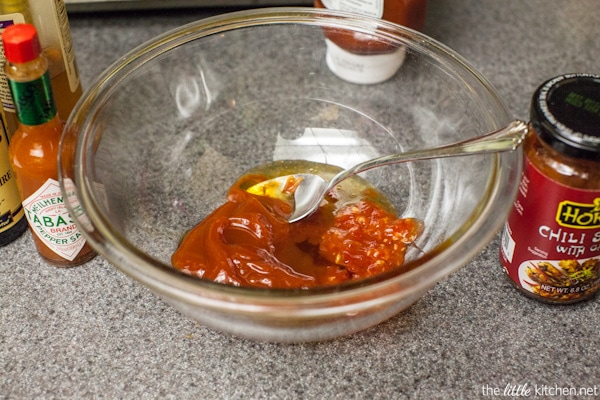 While you're frying up the chicken, make the dipping sauce.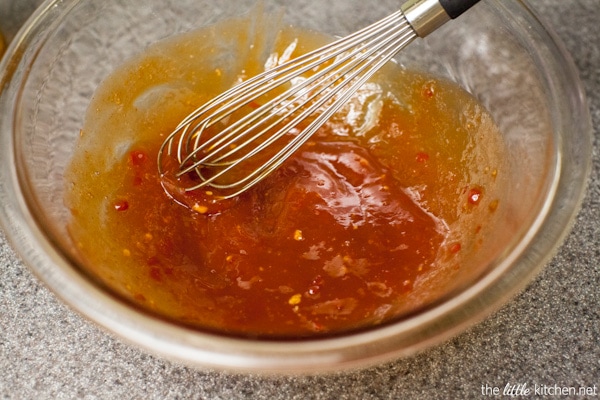 It's easy, just all all of the ingredients and whisk together.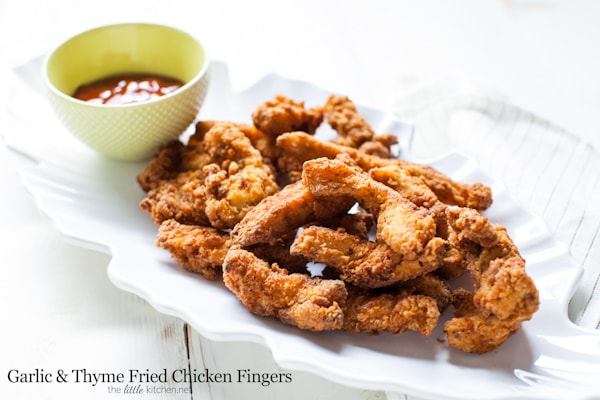 This is going to become my new go to recipe for fried chicken…Curtis LOVED it! I know you will too!
The sauce is not too sweet and not too spicy…if you want it to be sweeter, add more honey. If you want more kick, add more chili sauce and tabasco…totally up to you! The chicken is super flavorful with the seasonings and you'll get a hint of hot spice every so often!
Recipe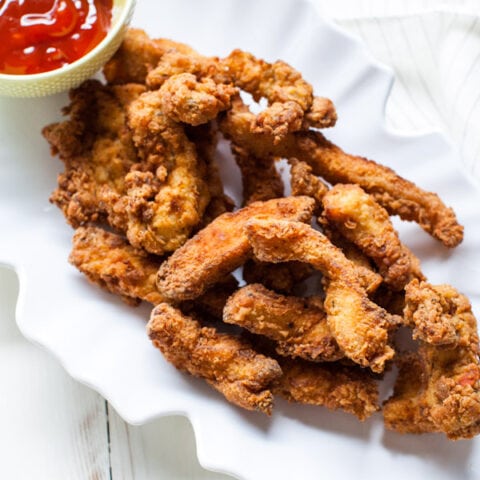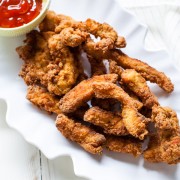 Print
Pin
Save
Garlic & Thyme Fried Chicken Fingers Recipe
The folks at Fischers Fritz in Zurich, Switzerland only shared the ingredients with me, I played around with the measurements and this fried chicken fingers recipe with a dipping sauce is amazing!
Ingredients
vegetable oil

,

for frying

2

cups

all purpose flour

2

teaspoons

onion powder

1 1/2

teaspoons

garlic powder

2

teaspoons

salt

1

teaspoon

ground white pepper

1

teaspoon

ground black pepper

2

teaspoons

thyme leaves

1/2

teaspoon

sriracha seasoning

,

optional

3

eggs

,

beaten

1

Tablespoon

sweet chili sauce

,

I used Maggi brand

1 1/2

pounds

chicken breasts cut into pieces
Dipping Sauce
1/4

cup

ketchup

2

Tablespoons

honey

1

Tablespoon

chili sauce with garlic

1/2

teaspoon

tabasco sauce

dash of worcestershire sauce
Instructions
Add oil to a large pot, about 2 to 3 inches deep and turn heat to medium high. Use a thermometer to keep track of the heat, bring the oil to 350 degrees F. Line a baking sheet with foil and then with paper towels. Turn your oven on warm.

While the old is heating up, add flour, onion powder, garlic powder, salt, white pepper, black pepper, thyme and sriracha seasoning to a large zippered plastic bag and close. Mix together by flipping over and moving around with your fingers.

In a shallow dish with sides (similar to

this one

), add eggs and beat them with a fork. Add sweet chili sauce and mix together. Cut up the chicken breasts to desired sizes and add to the egg mixture. Mix together or move around with a fork to ensure all chicken is coated with egg mixture.

Using a fork, add the pieces of chicken to the plastic bag with seasoned flour. Close the bag and flip and mix around to ensure all chicken is coated.

Carefully, add 1/3 to 1/2 of the chicken pieces from the plastic bag, shaking off the excess flour, to the large pot filled with oil. Using tongs or chopsticks, make sure the chicken pieces are not sticking together. Cook on each side for about 3 to 4 minutes. Once chicken is done, remove and lay on the prepared baking sheet. Keep in the warm oven to ensure all chicken stays warm while cooking.

Repeat and cook the rest of the chicken.
Dipping Sauce
While the chicken is cooking, prepare the dipping sauce. Add ketchup, honey, chili sauce, tabasco and worcestershire sauce to a small mixing bowl. Whisk the ingredients together and serve with the chicken.
Notes
Inspired by Chicken Wings I had at Fischers Fritz in Zurich, Switzerland!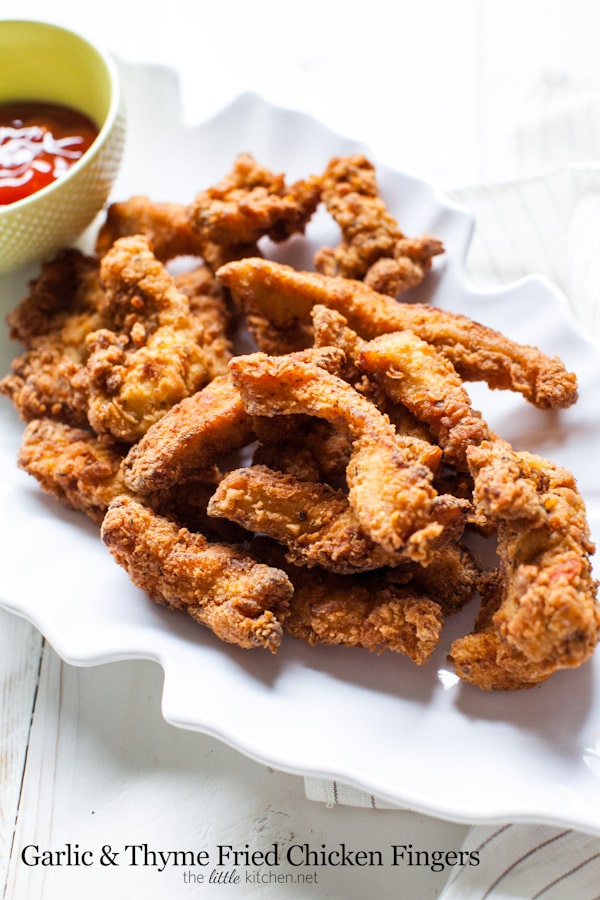 Disclosure: This post and my trip to Zurich is sponsored by Visit Zurich. All opinions are my own and I always only share with you what I love. There are affiliate links in this post.