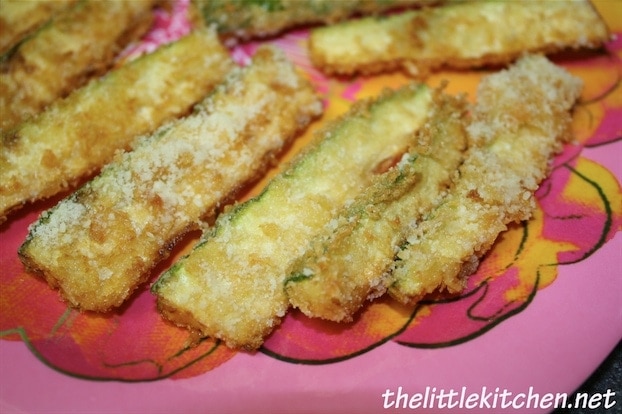 This is a great twist on fried zucchini. Instead of your standard breadcrumbs, you use panko breadcrumbs. I saw this recipe demonstrated by Giada De Laurentiis on Food Network several years ago and had to try it. It's definitely a winner.
Click here for the original recipe from Giada De Laurentiis (Food Network)

It's pretty simple. Since there's only two of us, I usually just halve this recipe but still use two eggs.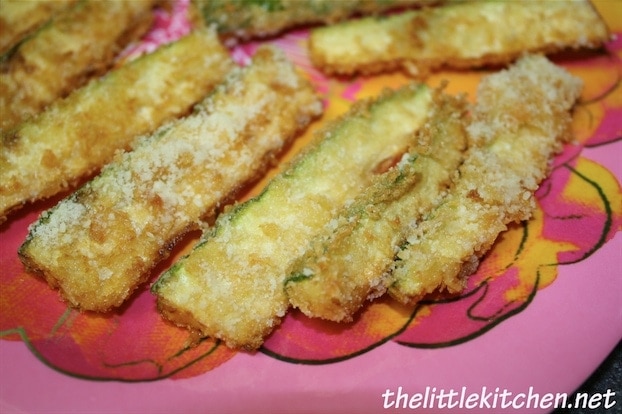 This is very good with spaghetti and meatballs, a good way to get another veggie in when you're having pasta. Yes, I know it's a fried one but you won't be able to resist these.