Fried Banana Milkshakes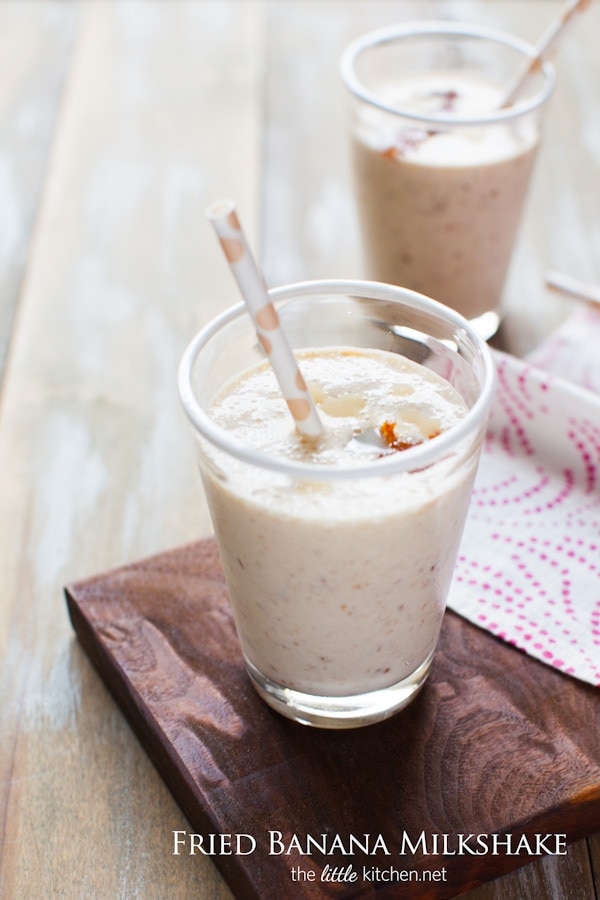 Sniff, sniff…milkshake week is over! I can't believe it. Be sure to scroll all the way to down and click over to all of the great milkshakes our friends shared today, especially Lindsay's Cherry Lambic Beer Milkshakes (woah!). And the giveaway, the giveaway!
This milkshake is the shake that started it all for me. I wanted to make fried banana milkshakes a few months ago…inspired by my brown butter peach milkshakes from last year.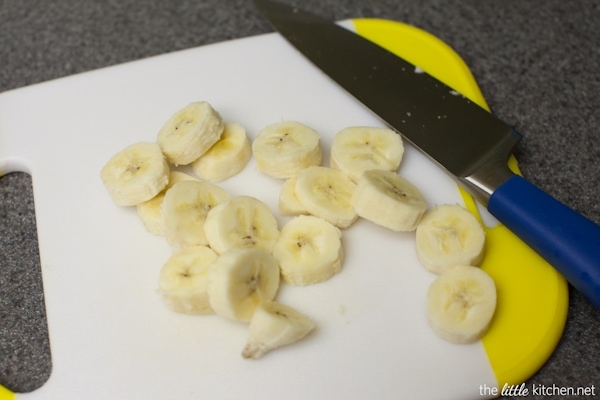 I love love bananas. Banana candy (think laffy taffy), banana bread, banana muffins, bananas in smoothies, bananas with peanut butter, everything. So why not bananas in a milkshake but kicked up several notches?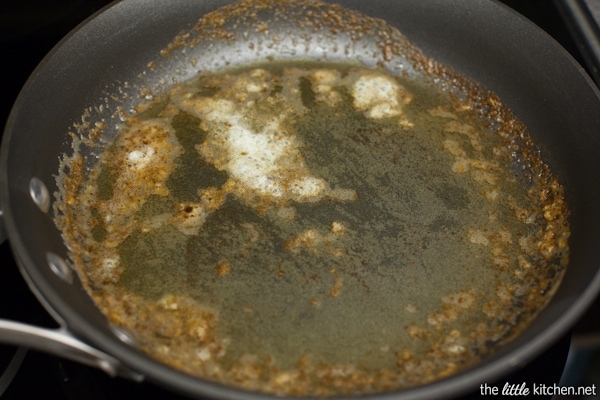 Brown butter is so pretty, isn't it? It only takes a few minutes to brown butter. Don't take your eyes off that pan!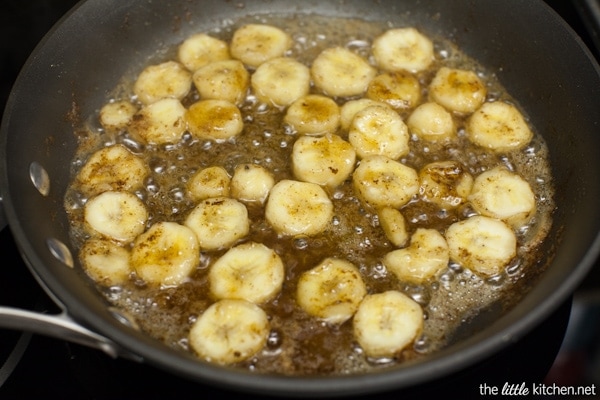 Bananas after they went into the skillet with the brown sugar.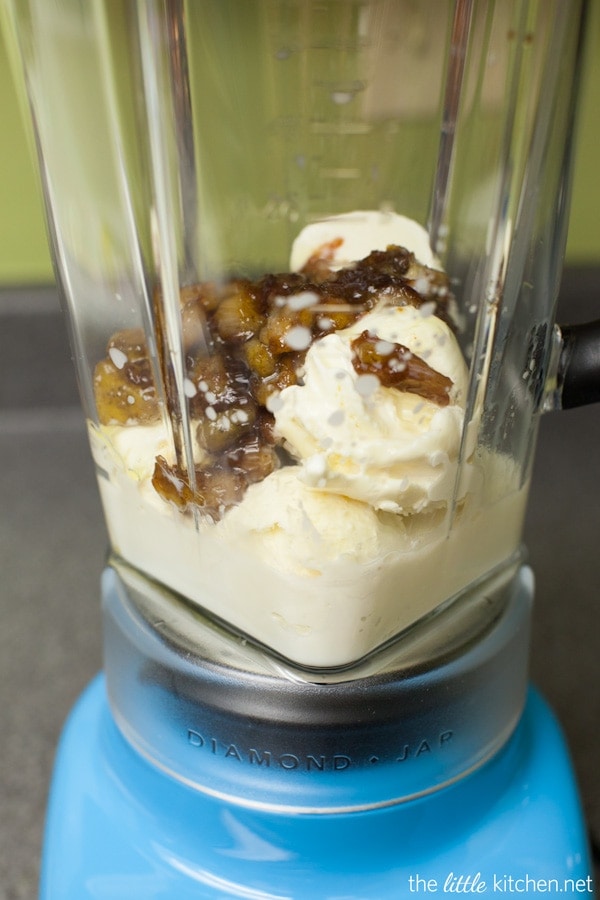 Look at that…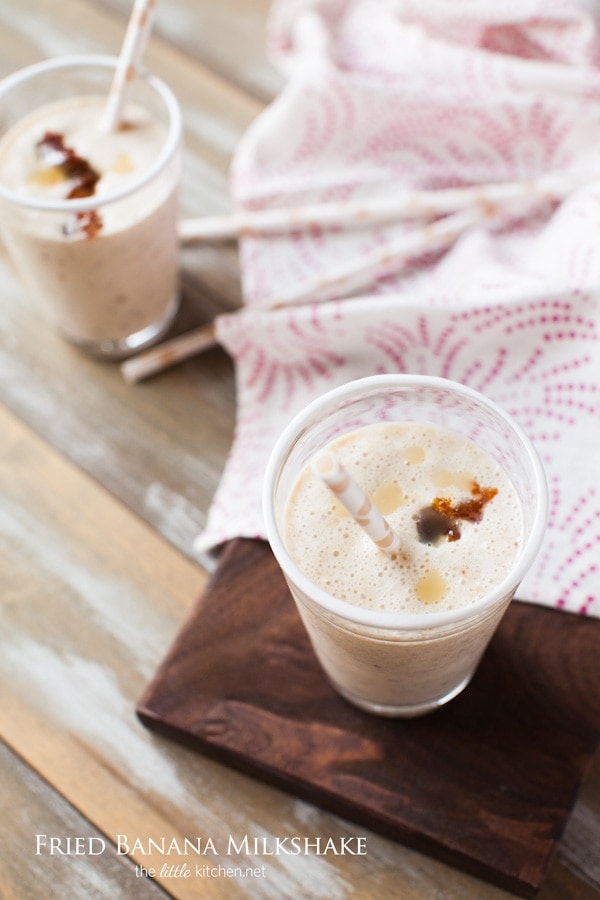 I even scooped some of the brown butter and put it on top and served it with the milkshake, because brown butter is life and I had to.
These shakes are little because they are rich and you need them in your life. Boom!
Recipe
Yield: Two 8-ounce shakes
Prep Time: 5 minutes
Cook Time: 10 minutes
Total Time: 15 minutes
Fried Banana Milkshakes Recipe
Ingredients:
3 Tablespoons unsalted butter
2 ripe bananas, sliced
2 Tablespoons packed light brown sugar
4 large scoops of vanilla ice cream
1/2 cup milk
Directions:
In a medium skillet, melt butter on medium heat. As the butter browns, add bananas and brown sugar and mix. Cook for 7 to 8 minutes until bananas are cooked through. Remove from heat and allow to cool.
Add vanllia ice cream, milk and fried bananas (reserve some butter sauce for topping) to a blender and pulse until thoroughly mixed. Pour into two small glasses and serve with butter sauce on top.
We love that you love to share our recipes with others. If you have a blog or website and want to repost the recipe, we just ask that you reword the instructions (easy peasy) and link back to give us credit and to use your own images at the same time. Please ask us permission before republishing our recipes and images. And here's a great article on how to properly attribute a recipe.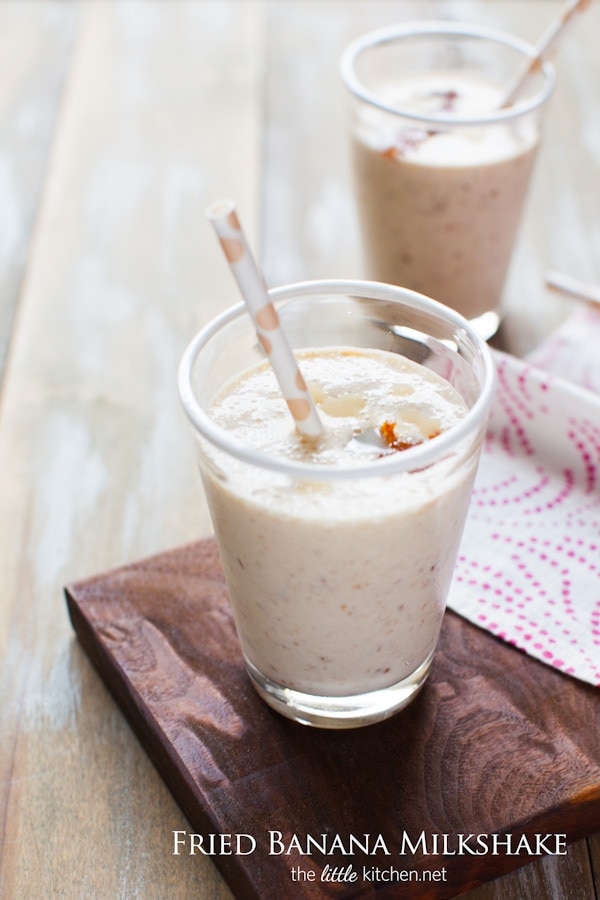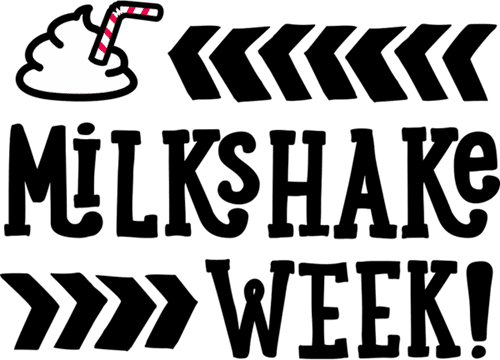 Be sure to check out my Peanut Butter and Brownie Milkshakes and my Cappuccino milkshakes too!
So sad it's over but we can all take comfort in the recipes below…be sure to hop around and check them out! This was so fun, we have to do this again next year, no?