My Walt Disney World Experience // Food Blog Forum Orlando 2015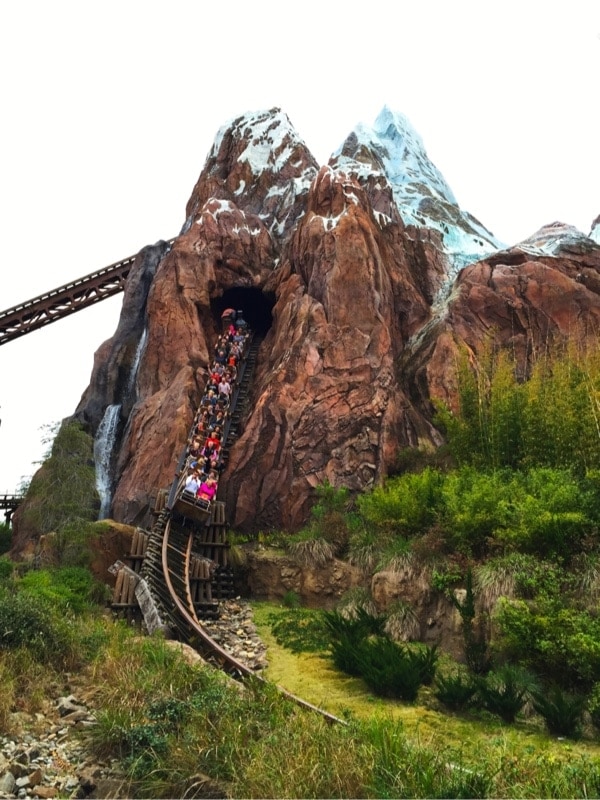 I have been a Walt Disney fan ever since I was a little girl. I actually moved to the Central Florida area in 1986. My early early memories were of Disneyland in California since I was born in southern California. I remember attending Walt Disney World for the first time 2 years later for the Mickey Mouse's 60th Birthday Celebration. I remember vividly my 3rd grade teacher asking us to raise our hands if we had never been to WDW before. Only me and another classmate were the only two students who raised their hands. I remember getting a green Mickey Mouse t-shirt and having a blast! I still remember the churros we had! LOL I had to search for it because my memory was foggy but WDW Magic has the info:  Mickey's birthday bash in 1988 was part of the grand opening of Mickey's Birthdayland in the Magic Kingdom Park. Wow, that was so long ago!
The Walt Disney Company has a long history of giving back to the local and global community and it's no surprise they invited underprivileged children to attend Mickey's 60th birthday bash. I'm thankful I was one of those children in 1988!
And here we are today…I'm so proud of being able to work with Walt Disney World and being a part of a team (Food Blog Forum) which gives back to the food blogging community.
What does it take to put on a food blog conference or any big event for that matter? It's a lot of work, love, passion, obsession and a lot of teamwork. A lot of obsession, haha. I love organizing events, it's pretty much in my blood.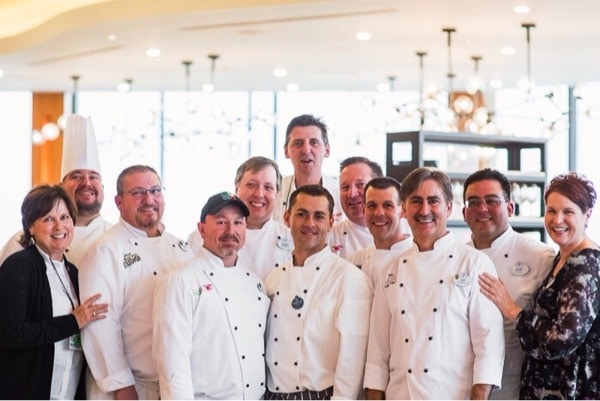 Photo by Diane Cu.
It also takes amazing talent and passion from not just you but from others who believe in you. Thanks to Pam, Karen, Beth and the Disney Chefs and the numerous other cast members who spoiled us the entire weekend. They are amazing to work with and the attention to detail…I'm always in awe.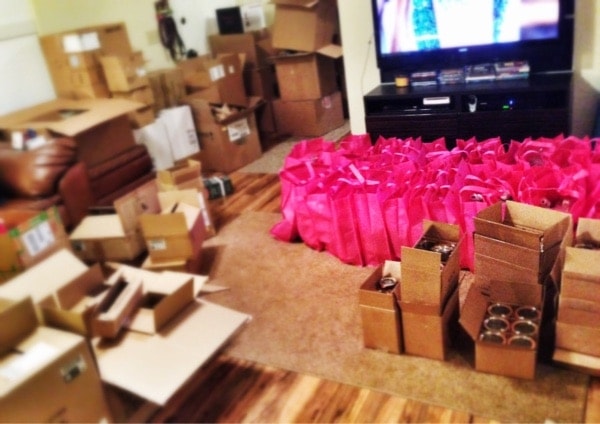 And lots of boxes. hehe These began arriving to my house weeks before the conference. It takes months of planning and the hope is that it all goes off without a hitch.
I'm so proud to be a part of the Food Blog Forum organizing team. And extremely proud to have been a part of FIVE FBF events including three at Walt Disney World. The event was a huge success, thanks to Walt Disney World and our other sponsors. I have tons of pictures to share with you…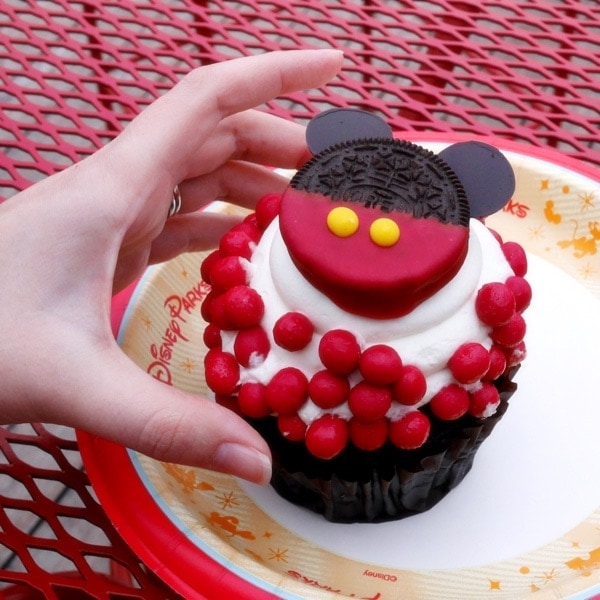 One of the first things we did besides hitting up Disney's Hollywood Studios when we arrived at Walt Disney World — I love Aerosmith's Rock 'n' Roller Coaster btw!
This Oreo Cupcake at the BoardWalk Bakery (near the BoardWalk Inn), you must get it. I got it twice in one week! And Lindsay agrees too!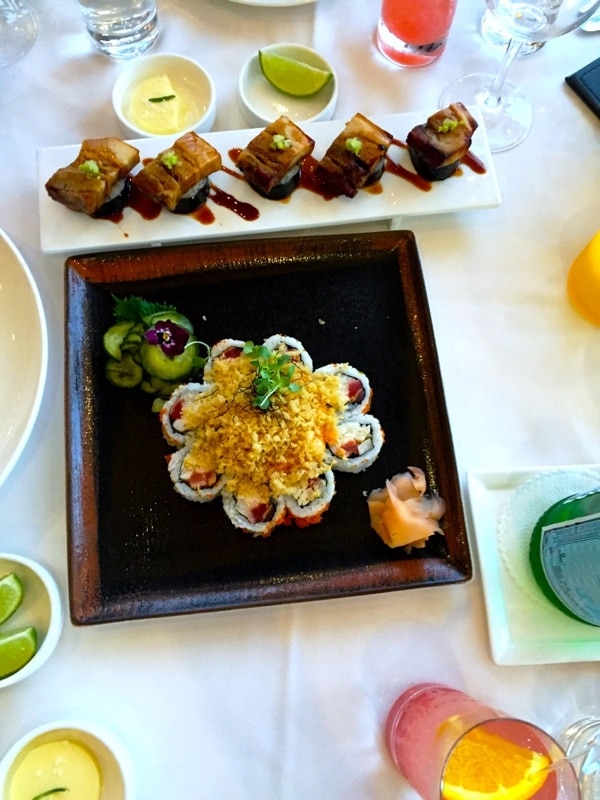 And my fave – the pork belly nigiri at the California Grill (located on the 15th floor of Disney's Contemporary Resort)…it's a must get and a must try restaurant. This restaurant really books up early…so make your Disney Dining reservation early for this one!
And I can't leave out the Spicy Kazan Roll which is topped with scallops…amazing!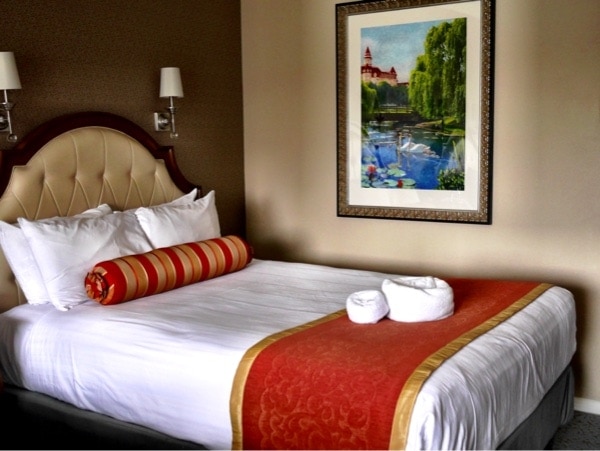 I love staying at the Grand Floridian — it's a beautiful hotel. I can tell they have been doing some updating on the rooms since I stayed back in 2013. You are always greeted by a Mickey arrangement of towels when you check in. It makes me smile.
And the hotel is so convenient since it's on the resort monorail — making it really easy to get to the Magic Kingdom!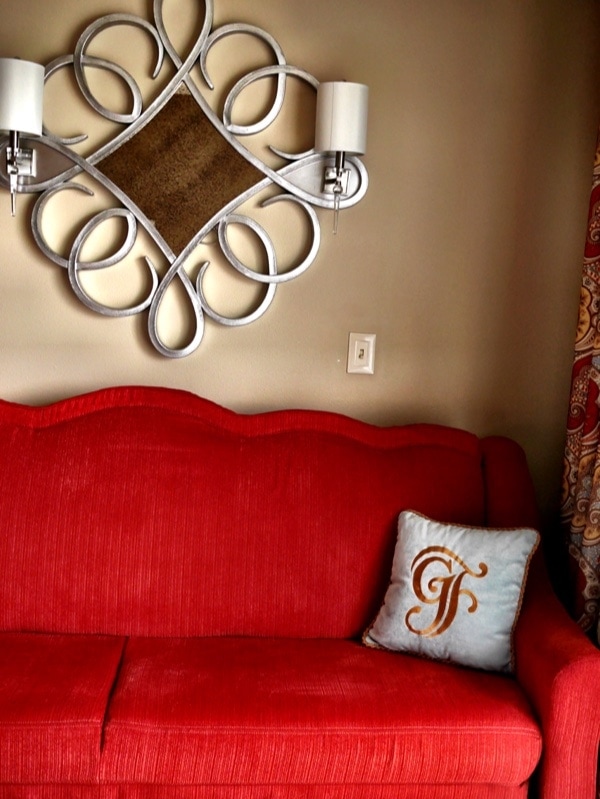 Love the red sofa bed and the GF pillow. I kind of want a red highbacked sofa in my house now.
And this was my view outside my balcony.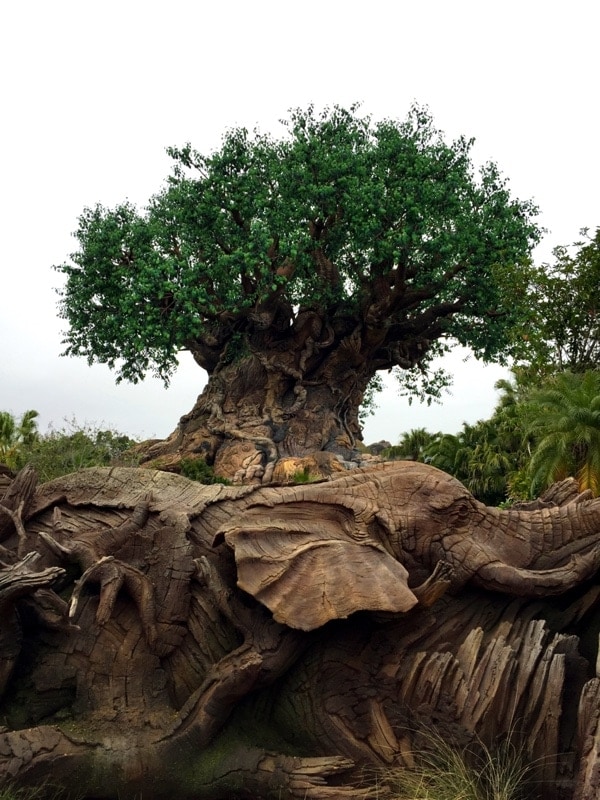 I went to Animal Kingdom with Elise & Guy. We had a blast.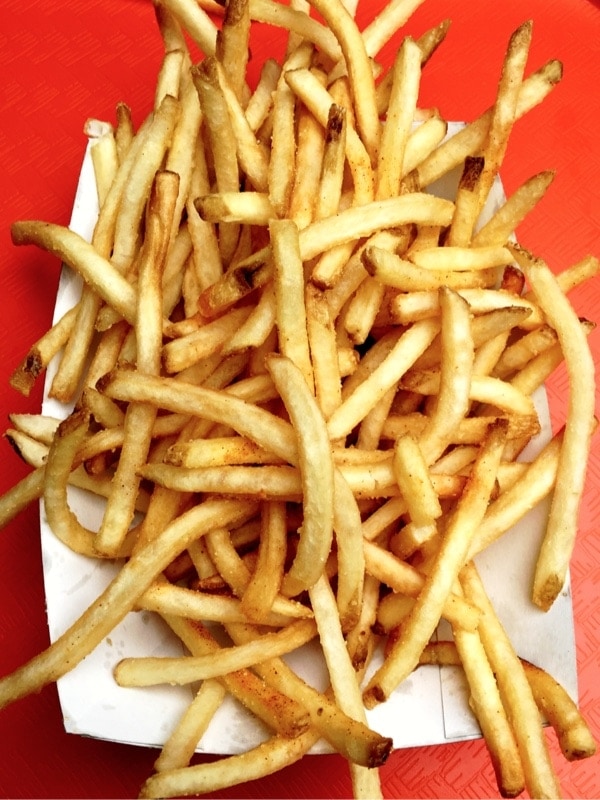 And of course I had to have the fries at Yak & Yeti (I think!) in Animal Kingdom. Loved them. Thin and perfectly crispy!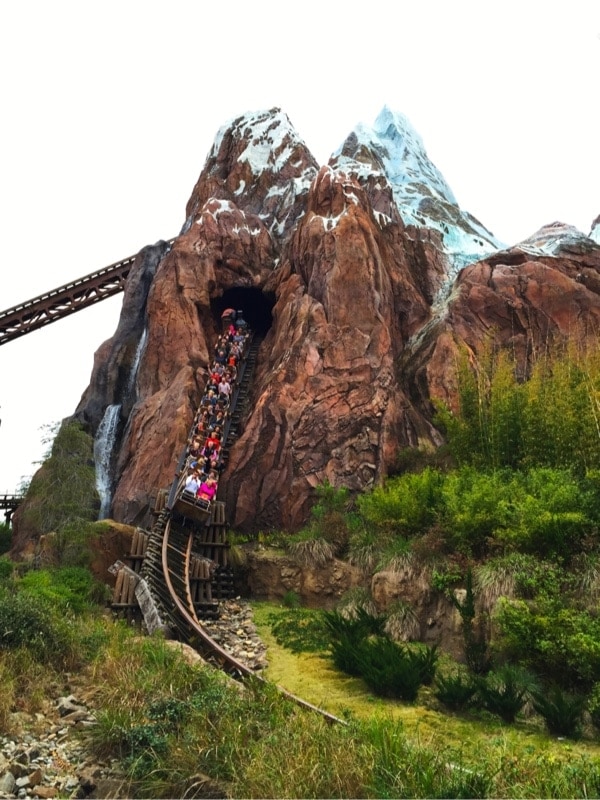 And seriously, Expedition Everest at Animal Kingdom Park has to be my favorite roller coaster right now!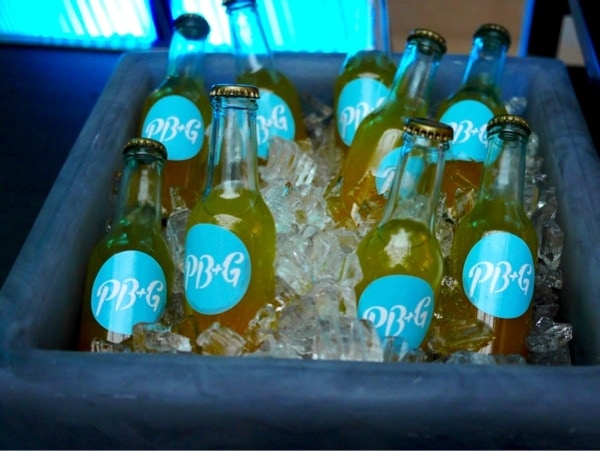 Our first official FBF event was the opening reception hosted by PB&G at the Four Seasons Resort Orlando (on Walt Disney World Resort property).
This hotel…to die for, such understated elegance. It's gorgeous!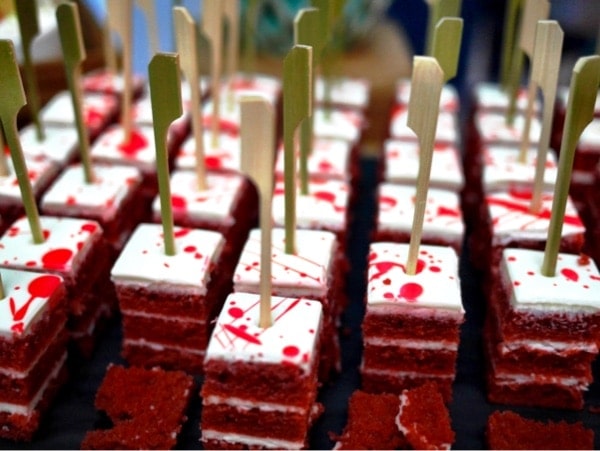 And the food was amazing!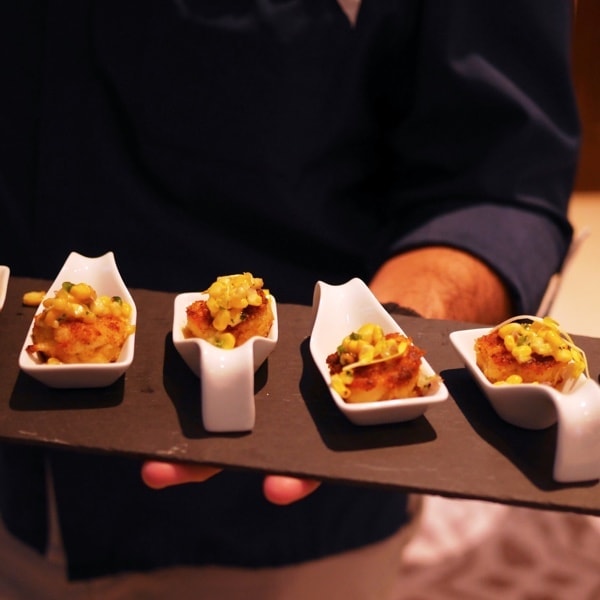 They really know how to throw a party!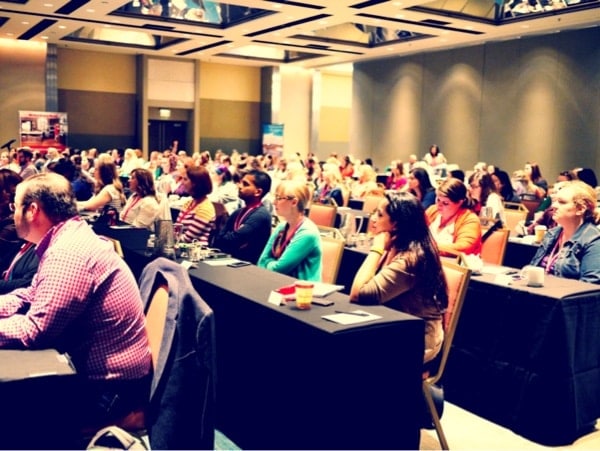 All day Saturday was the conference…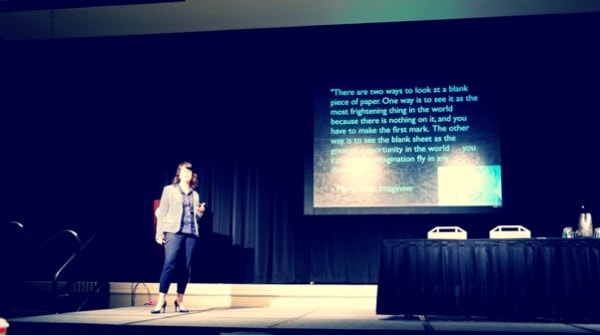 I was blown away by the speakers! Thank you, thank you, thank you to Victoria Finn from Walt Disney Company talking to us about creativity. And to Todd & Diane for talking about food photography and food styling, they showed us some amazing videos from their soon to be launched community called FoodPhotographyClass.com. Lindsay and Bjork, Scott and Jaden spoke about monetization strategies. We had the pleasure of having Enid (Community Manager for Pinterest) speak to us, giving us tons of tips that were relevant to food bloggers. And we ended the day with J. Kenji Lopez-Alt and Elise Bauer speaking about battling blogger burnout, they gave us some really great tips as well as great advice on focusing on what's important.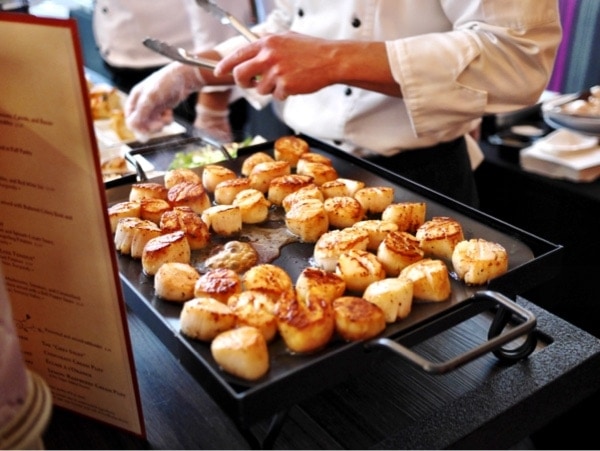 For lunch, we were whisked to the 15th floor of the Contemporary Resort where we had an amazing lunch themed Delicious Disney. And not to sound cheesy but delicious it was. All of the chefs from the various restaurants were there to greet us.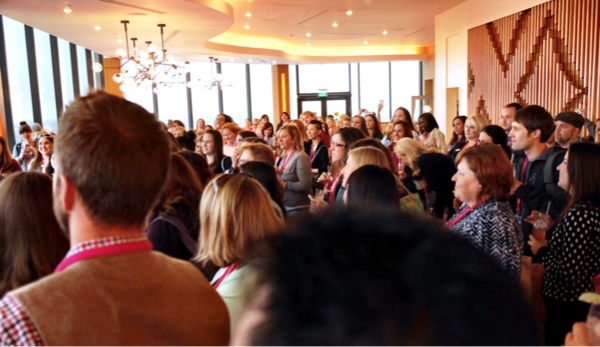 Can you see all of the smiling faces?
We enjoyed amazing food and met the amazing chefs from The Be Our Guest Restaurant (located in MAGIC KINGDOM Park), California Grill (Disney's Contemporary Resort), Disney's Contemporary Resort Bakery, Flying Fish Cafe (Disney's BoarkWalk), Le Cellier Steakhouse (Epcot), Narcoossee's (Disney's Grand Floridian Resort & Spa), Sanaa (Disney's Kingdom Lodge), Sunshine Seasons (Epcot), The Hollywood Brown Derby (Disney's Hollywood Studios), Trattoria al Forno (Disney's BoardWalk).
Many of these restaurants, I have had the pleasure of enjoying and a few I'm adding to my bucket list to try soon!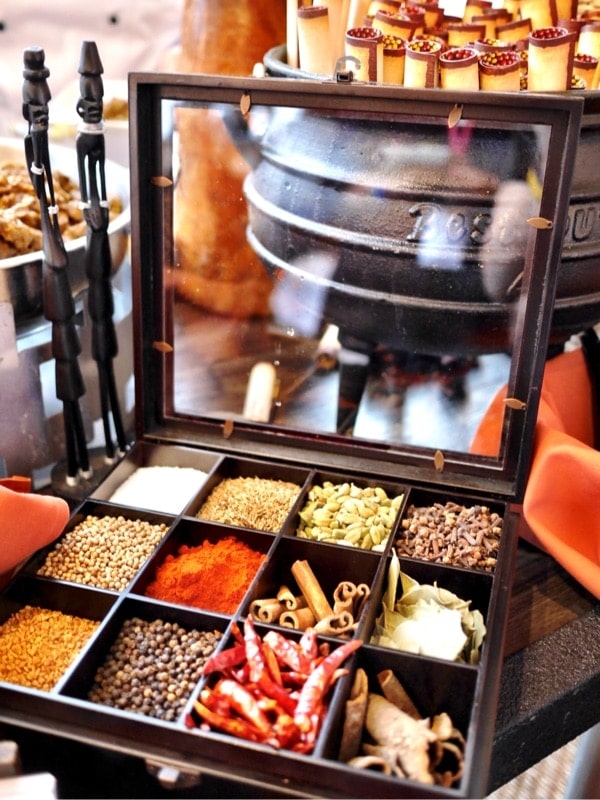 All of the details that decorated the chef stations, was amazing.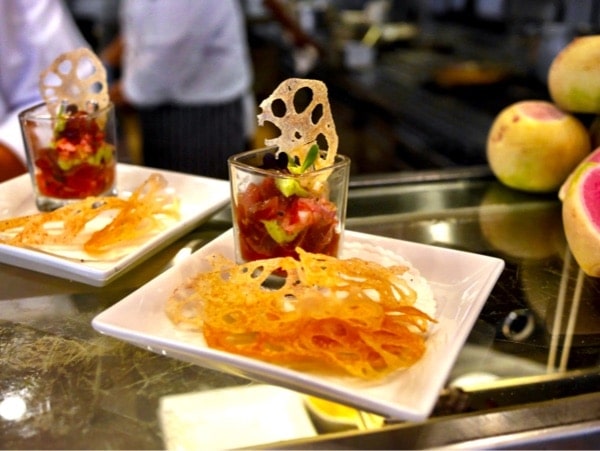 I had this Spicy Tuna Tartare (from the Hollywood Brown Derby) twice. 😀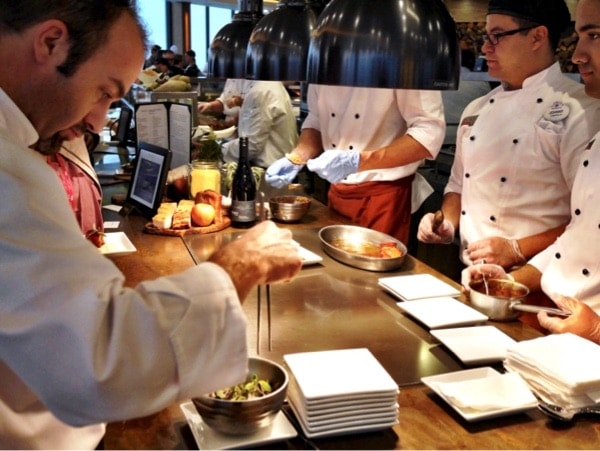 And I loved seeing the chefs work with tweezers just like some food bloggers and food stylists do! I bought my first pair of long tweezers last year.
I could feel the joy in the air! (As everyone was stuffing their faces.)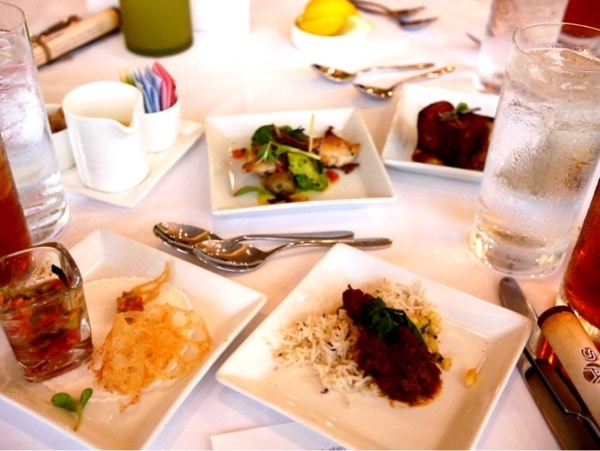 I enjoyed so much food!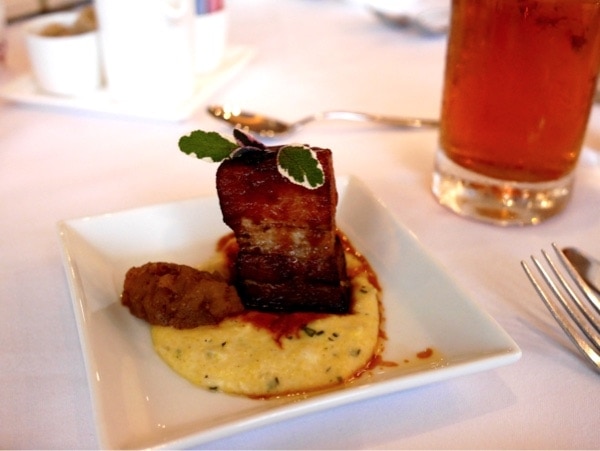 And of course the braised pork belly from The California Grill — the goat cheese polenta was heaven too!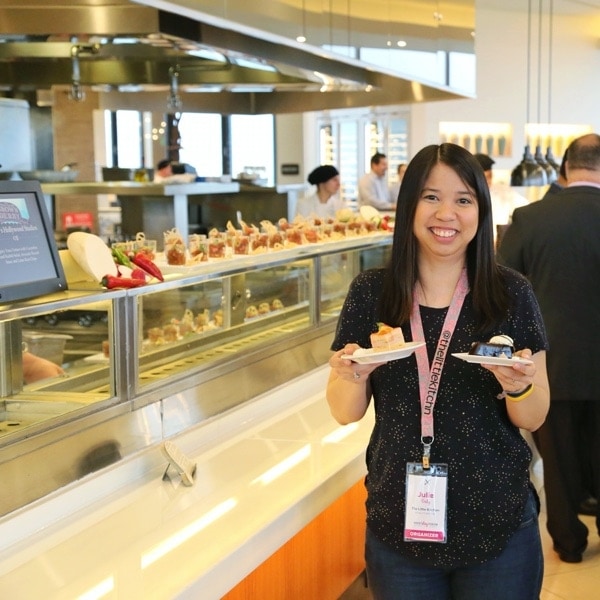 Photo by Guy.
And dessert — yes, I had to have both!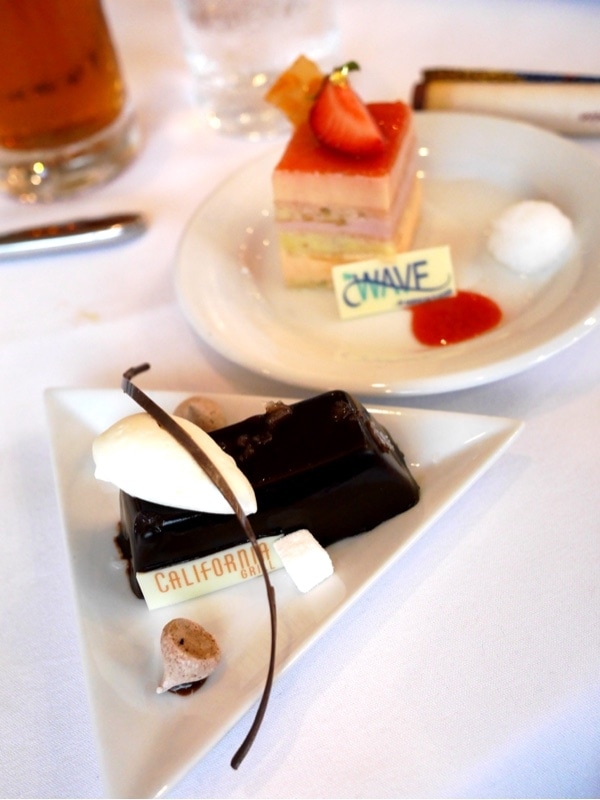 Chocolate Pudding cake up front (and it's in the shape of the Contemporary Resort!) and a Strawberry Orange cake that was just perfect!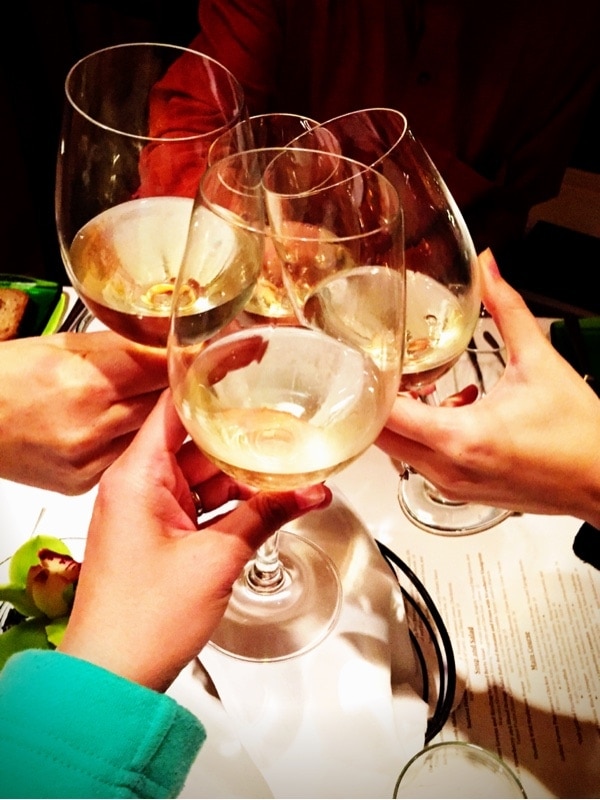 After the conference on Saturday, I enjoyed a nice dinner with dear friends at Cítricos (which is located inside the Grand Floridian Hotel). Quality time with great friends is what the doctor ordered. I was really tired but very happy!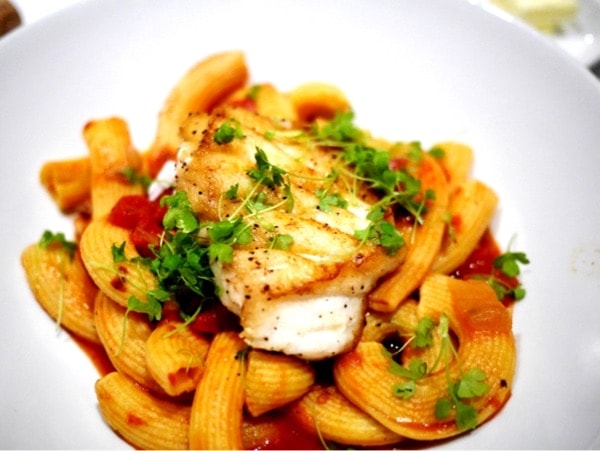 The Florida Black Grouper was cooked perfectly and was topped above house made rigatoni. We also had the Arancini (crispy fried Risotto) with sweet Italian sausage…to die for!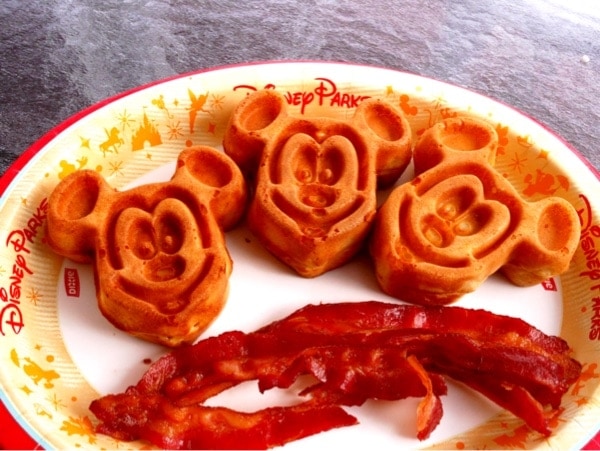 And the next day before our free day to explore the parks and partake in a Walt Disney World organized scavenger hunt…I had to have Mickey waffles!
And seriously, isn't this the cutest thing you ever did see? One of the first things I saw while getting coffee at the Starbucks in Magic Kingdom…these are service dogs in training…one is Mickey and one is Goofy, can you see their cute hats? <3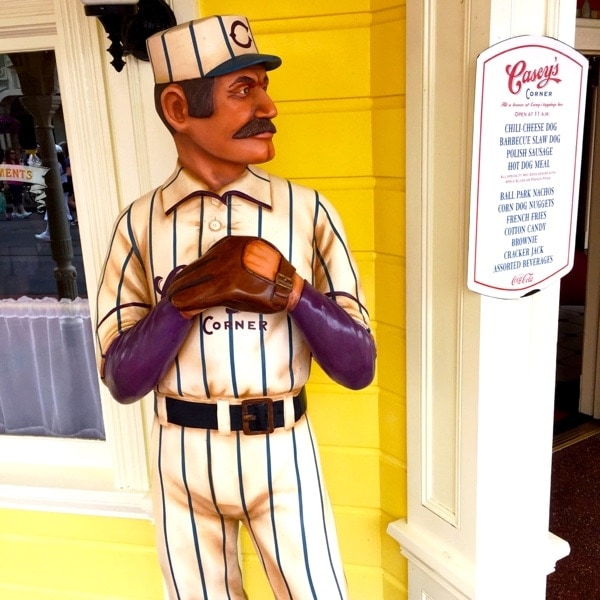 The baseball player in front of Casey's Corner in Magic Kingdom…one of the scavenger hunt clues!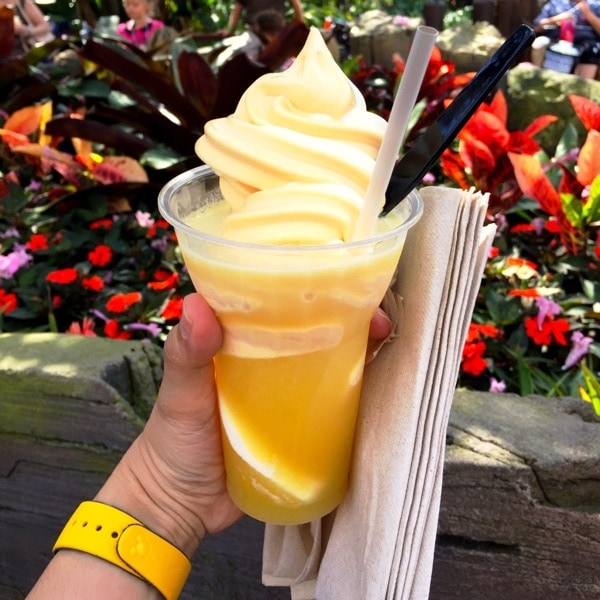 And so was the Dole Whip…it's a must get in Adventureland at Magic Kingdom. My favorite thing to order is the Dole Whip Float with vanilla and pineapple soft serve swirl. Now I'm craving one!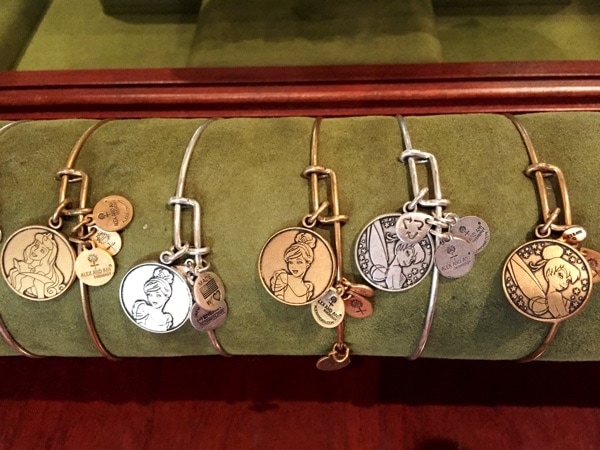 I love these Alex and Ani bracelets…I took a picture because I think I'm going back to purchase one or two…I was told by the clerk that the Disney ones are exclusive and you can only buy them there.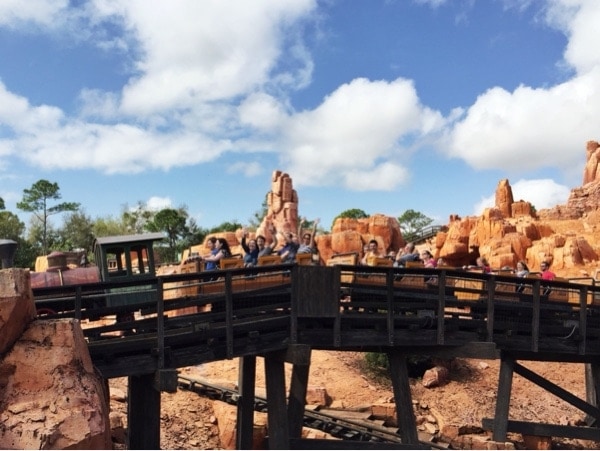 Photo by Lindsay of Love & Olive Oil.
And of course, we rode rides…including Seven Dwarfs Mine Train. I love that ride!
For dinner, a bunch of friends gathered for dinner at Chefs de France (at Epcot) where I ordered the Grilled Tenderloin of Beef which had this amazing pasta gratin. My dinner was amazing!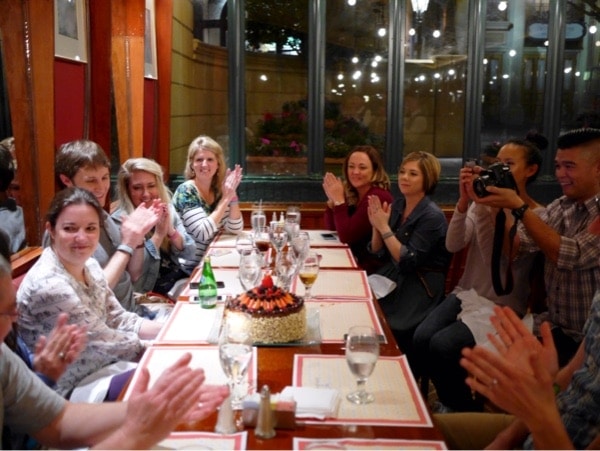 And then, we surprised my lovely best friend, Lindsay, do you see her face? She was turning 30 in a few days…how could I let that go and not surprise her?
The cake — the pastry chefs at Chefs de France outdid themselves. It was beyond amazing…and beautiful and 5 layers of delicious chocolate cake! Thank you, Eric!! 🙂
I'm glad she wasn't too mad at me for long for surprising her! 🙂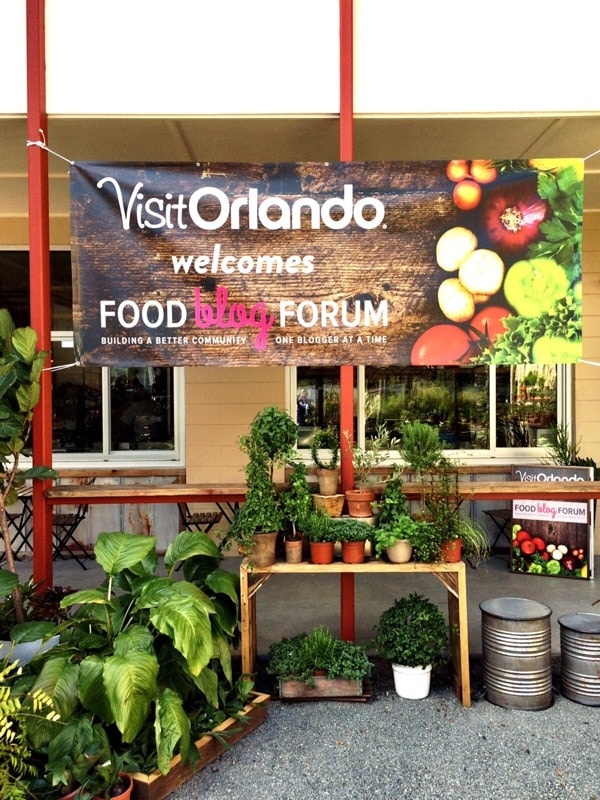 The next day, we boarded buses to travel to an event hosted by Visit Orlando at the amazing East End Market.
I say it all the time, my sister, Cathy, lives 2 minutes from East End and I'm completely jealous.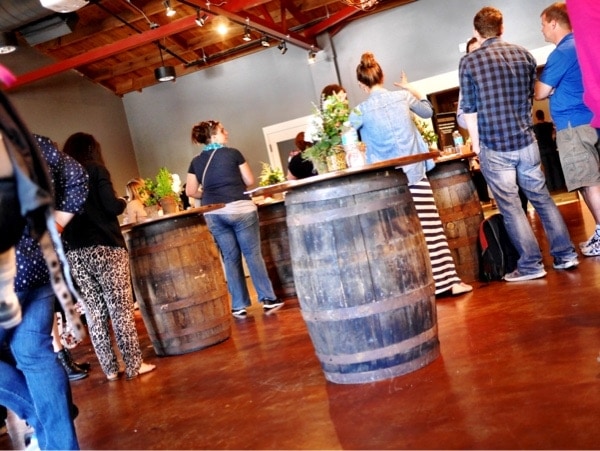 East End Market is run by John and his wonderful crew of amazing peeps — showcasing local artisan food makers and restaurants. He celebrates everything local. And the event space upstairs is beautiful! (Sorry for this funny shot but I accidentally took it while my camera was on my neck & on…haha, I do this a lot. But I wanted to show you the event space upstairs. So lively and they have a demo kitchen there too for cooking classes!)
The wonderful market vendors and restaurants came together to give us one amazing event filled with amazing food: Olde Hearth Bread Company, Houndstooth Sauce Company, Fatto in Casa, Skyebird Juice Bar, Local Roots Farm Store, La Femme Du Fromage, Porch Therapy/99 Market, Lineage Roasting, Kappo, Txokos Basque Kitchen and Cuisiniers Celebrations.
And local area restaurants including some amazing James Beard nominated chefs:  The COOP, Quantum Leap Winery, The Pharmacy, Redlight Redlight Beer Parlour, P is for Pie, K Restaurant, Se7en Bites, The Smiling Bison, The Rusty Spoon, Cask & Larder and Swine & Sons Provisions.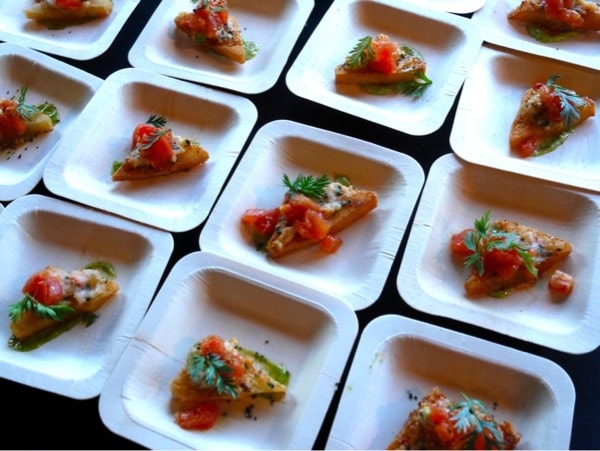 Everything I tried was amazing and I can't share every single picture I took but had to share these shrimp toasts from Chef Kathleen at the Rusty Spoon. She shared the recipe too…I must make these soon!
And what a genius way to serve bacon…the next breakfast buffet I do, I'm doing this. Thanks Local Roots!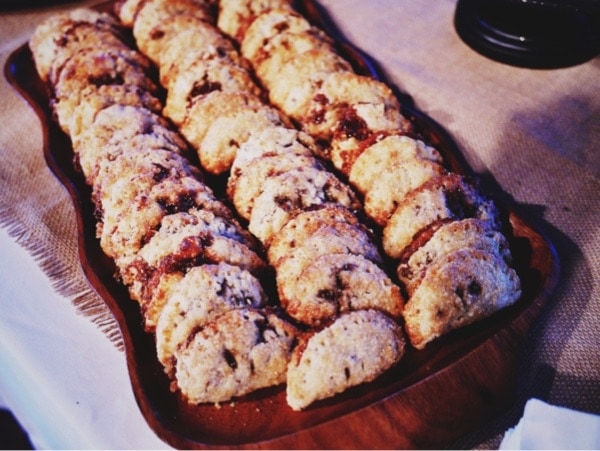 And my obsession, which you might have seen on my instagram feed — these caramel crack pecan hand pies. I actually picked up two last week from P is for Pie and they were my snacks for two days…again so jealous that my sister's house is within walking distance to this place. They also have amazing cakes and cream pies…oh my!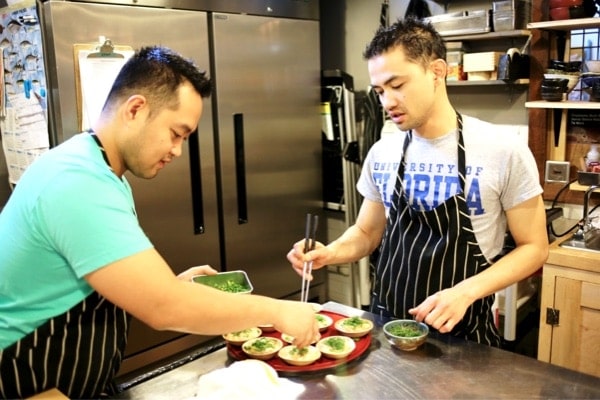 Photo by Julius of Droolius.
These guys (and there's a gal too) from Kappo…are amazing. If you have the opportunity to eat here, DO IT. They are creative geniuses with sushi. And they have been featured on the Cooking Channel on Emeril's Florida before!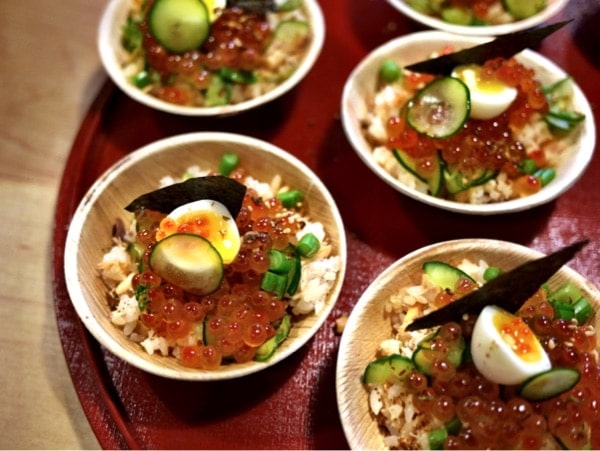 Seriously amazing.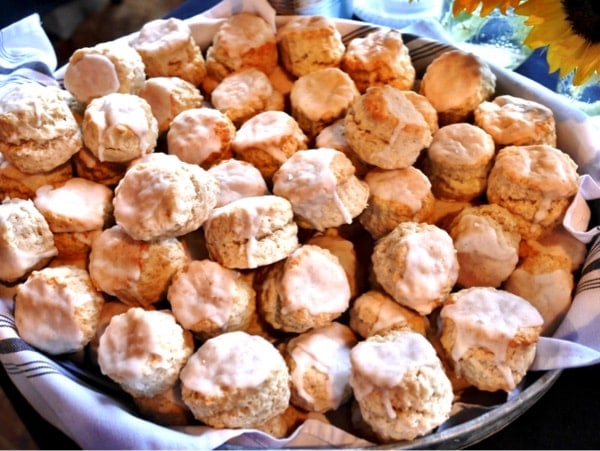 And these scones from Se7en Bites. 😀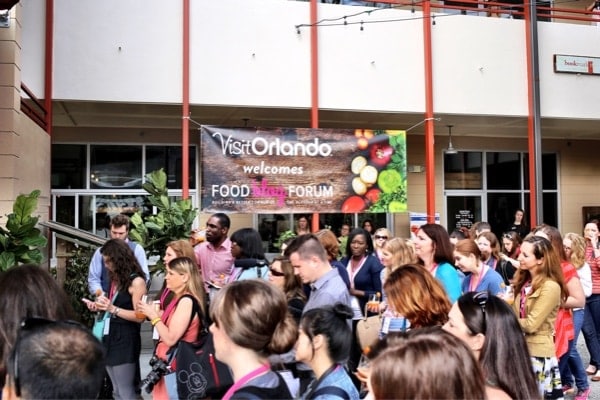 Photo by Julius of Droolius.
The event was epic and a wonderful closing to an amazing weekend. I was so happy to get to show my food blogger friends from ALL OVER the amazing variety of food we have here in Central Florida. Amy, Denise & team from Visit Orlando and John and your team, you guys outdid yourselves! THANK YOU!
Photo by Julius of Droolius.
And to Leanne, Pam, Karen, Beth, Colleen of Walt Disney World, thank you so much for pulling out the stops. You're amazing to work with, I am so grateful and I think this was our best one yet! Thank you!
The FBF team: Lindsay, Diane, Todd, Scott and Jaden — we make a great team. Thank you, thank you, thank you! I'm so proud of what we have been able to accomplish, our events get better and better each year. Thank you from the bottom of my heart.
To our wonderful sponsors: Walt Disney World,  Visit Orlando,  Four Seasons Resort, Orlando,  KitchenAid,  Florida Dairy Farmers,  OXO, and  Sabra…this event was amazing because you all were a part of it and made it happen.
And to all of the speakers and attendees, thank you, thank you, thank you…you all are gracious, amazing and wonderful. The kind words and your contribution to making this event so worthwhile to be a part of!