My friend, Jenna, does this wonderful series she calls virtual coffee dates and since this week has been a crazy week, I thought I would do a little kind of coffee chat or chit chat edition of five things this week. Basically, if we talked on the phone, met for coffee or were having a glass of wine together…here are five things I would tell you about.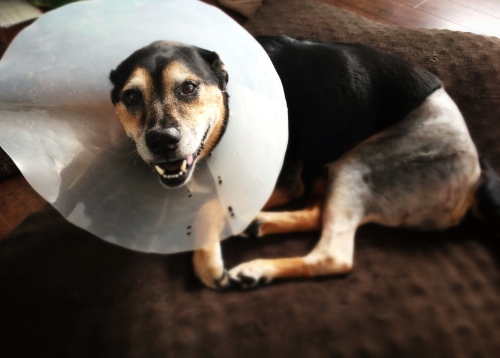 1. charley's hip surgery
I wanted to update you on Charley's surgery. I'm so touched by all of the messages I have been getting and the well wishes for Charley. Thank you so much.
He was diagnosed with hip dysplasia over a year ago and over a week ago, his specialist said his need for surgery was urgent. It kind of happened fast and I was completely stressed out the day I dropped him off. You see, Charley has my heart…at almost 9 years old, we adopted him a couple of months after Curtis and I got married. He's definitely our baby. He has other health problems that we are always trying to keep on top of, including not being able to make the digestive enzymes required to digest his own food. For which he requires about 21 tablets of medicine a day, mixed in with his food.
He went in for hip surgery (femoral head ostectomy or FHO or floating hip) on Tuesday and I pretty much held my breath the whole time. I kept looking at his empty bed in our office (this spoiled dog has two beds) and it would break my heart. He of course came through the surgery just fine and now we're working on recovery mode. Despite the pain and despite hobbling around on three legs, he's a smiley boy (as pictured above).

I'm sharing his X-rays in case you're interested but you'll have to click over to see them. You can see on this left hip (right side on the picture in the picture on the right) where they removed the femoral head of his leg. This is supposed to reduce the pain caused by the hip dysplasia which causes a rub of bone on bone. (The left picture is the before and the right is the after shot.)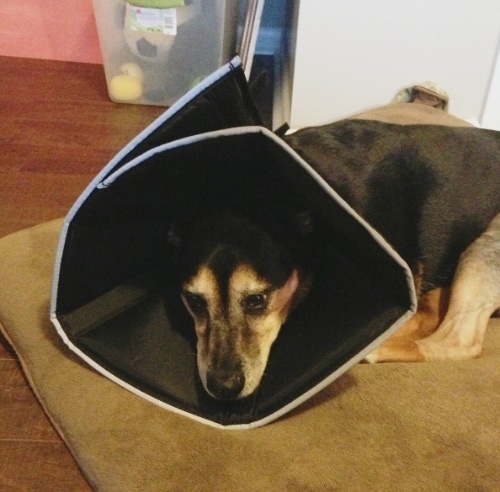 He was smiley but he HATED this cone because of the velcro. He snapped at us every time we took it on and off. And we should have known because he hates certain sounds like cutting wrapping paper and the sound of us using packing tape.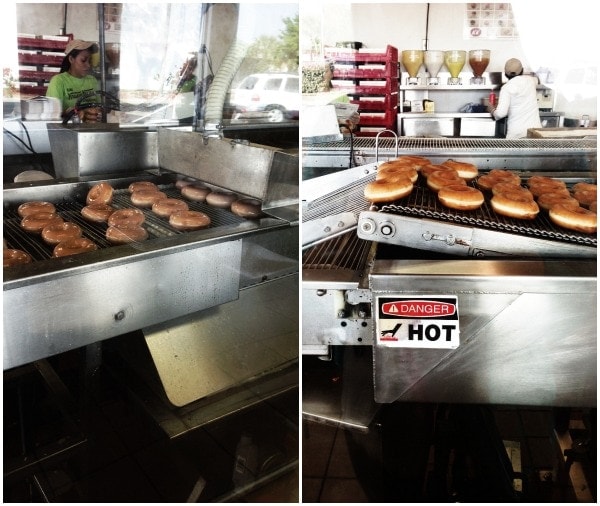 2. you can find comfort in different places
After I dropped Charley off, I didn't want to go straight home and I drifted along in my car and found this red sign. Donuts are comforting and I forgot how much I love freshly fried and glazed Krispy Kreme donuts. There's nothing like it.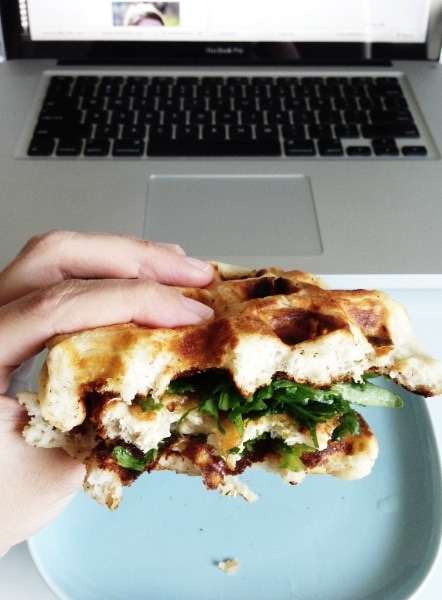 3. I love my job
This is what I get to do after I photograph a plate of food. If you haven't made chicken and waffles before, you need to. Pure comfort food, hop on over for the recipe for Chicken & Biscuit Waffles.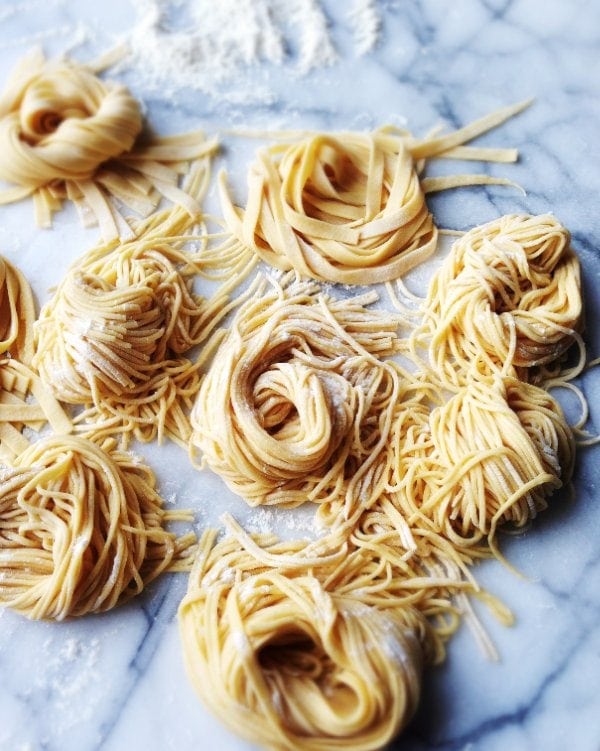 4. finally realized how easy homemade pasta is to make
And I'm completely obsessed. I used the KitchenAid pasta attachment with my 7 Quart stand mixer and I can't wait to share what I made with you next week! Seriously so easy, not sure why I was ever scared.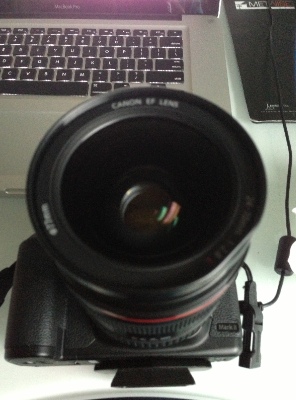 5. I dropped my camera this week
Ughhhh, yep I did. I was in a rush and left it on the edge of my desk and my foot got caught in the tether cable. It still works…whew!! Can you see the dent in the lens?
So how has your week gone? I was glad for the weekend to come, were you?
Read my other five things posts.
Disclosure: All photos shot with my iPhone. I received the KitchenAid products I mentioned in this post for the purpose of review. There are affiliate links in this post.