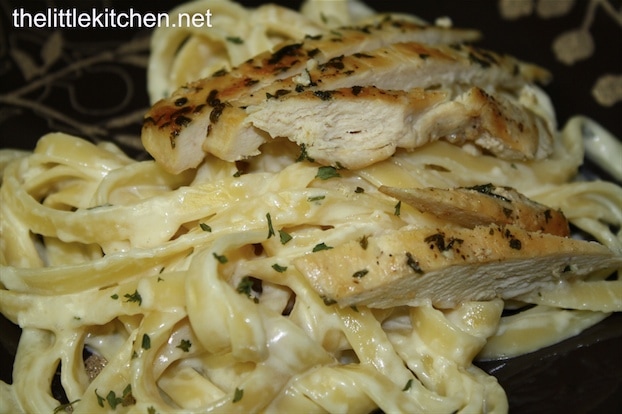 This is a nice indulgent dish you can have every once in a while. Even better is that it's so easy! I use Emeril's alfredo sauce recipe and it never fails!
Click here for Emeril's Fettuccine Alfredo Recipe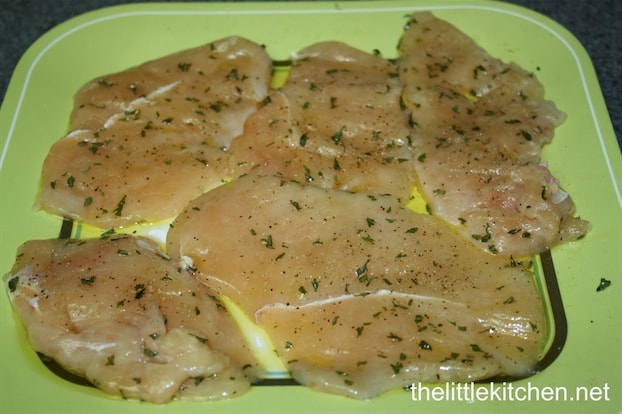 After seasoning and adding parsley and olive oil, this is what the chicken looks like. I like adding olive oil directly to the chicken (drizzling it) instead of adding it to the pan so I don't add too much. Too much olive oil and it's more like frying in the olive oil instead of a sautee.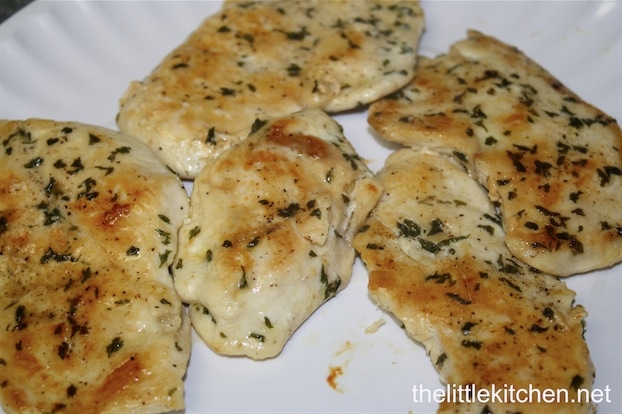 Chicken is done.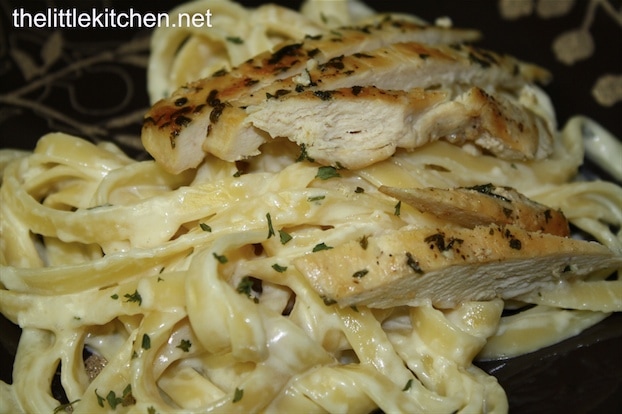 Yummy! I hope you enjoy!
Recipe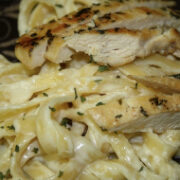 Print
Pin
Save
Sauteed Chicken Recipe
Ingredients
1

lb

boneless skinless chicken breasts

,

cut into cutlets

salt and pepper to taste

olive oil

fresh parsley

,

chopped
Instructions
Heat frying pan to medium heat.

Salt and pepper pieces of chicken. Add parsley and drizzle a teaspoon or two of olive oil over chicken.

Flip over chicken and repeat.

Place chicken in frying pan (make sure it sizzles when you add it). You might need to bring the heat up to medium high heat. Cook chicken for 3-4 minutes on each side depending on thickness. Cook in batches if needed.

Allow chicken to rest under tented piece of foil for 5-6 minutes.

Slice into strips and serve over pasta.
Tips:
My husband loves adding crumbled bacon to his fettuccine alfredo, if you do this, you might want to watch how much salt you add to the alfredo sauce.

I have found a rhythm with these recipes since I have made them a bunch of times now.

I start the pot of boiling water first (be sure to add salt).

Then, I mince the shallots.

Then, prepare the chicken.

Melt the butter and cook the shallots. Add the heavy cream.

Whenever the water starts boiling, add the fettuccine.

Don't forget to reserve that 1/4 cup of pasta water. Drain the pasta when it's done.

Cook the chicken as directed above.

While the chicken is resting, mix the pasta together as directed in the recipe and don't forget to season it and add parsley. If you don't have fresh parsley, you can use dried parsley, I have done it and it tastes just fine.