My older sister and her husband live in  Germany and when they told me earlier this year that they would be visiting with my niece, my first reaction was birthday party! Mia, my little niece, turned one in January but her family here in the U.S. didn't get to celebrate in person so we had to have a May birthday party for her!
My sister told me that Mia loves Elmo! She asked my husband to create the invitation and a few decorations for the party.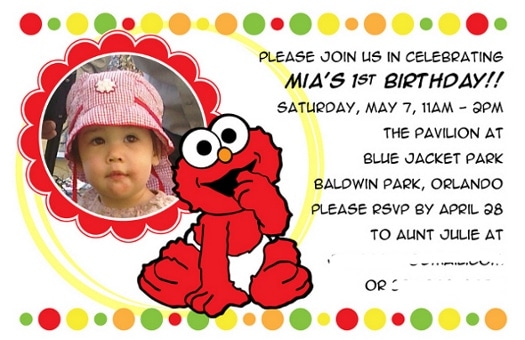 I thought he did a great job with it, didn't he? He found a baby Elmo graphic online but the resolution was very small and the quality not so good. So he brought it into Illustrator and "redrew" it.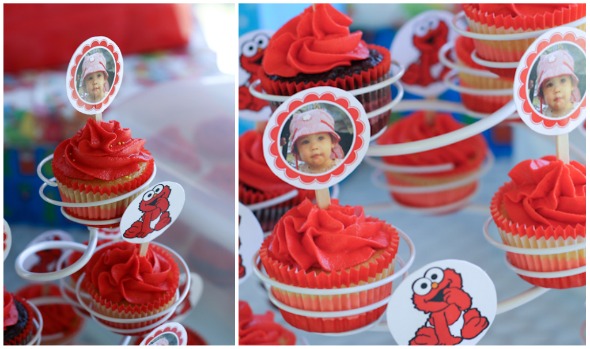 He made the graphics for the cupcake toppers. My sister cut them out and put them together. I made the cupcakes with this buttercream recipe. She found the circle cutter too hard so she cut them with regular scissors. Also, she found the sticks at Joanns.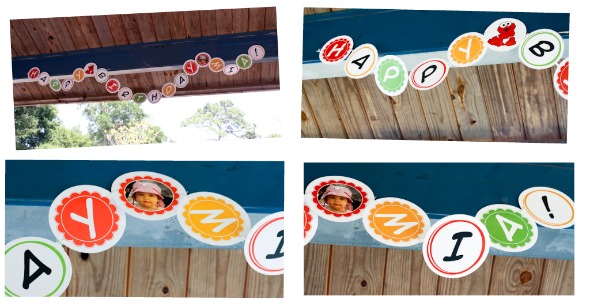 I just love how the banner came out! My sister used a circle cutter to cut the big circles out.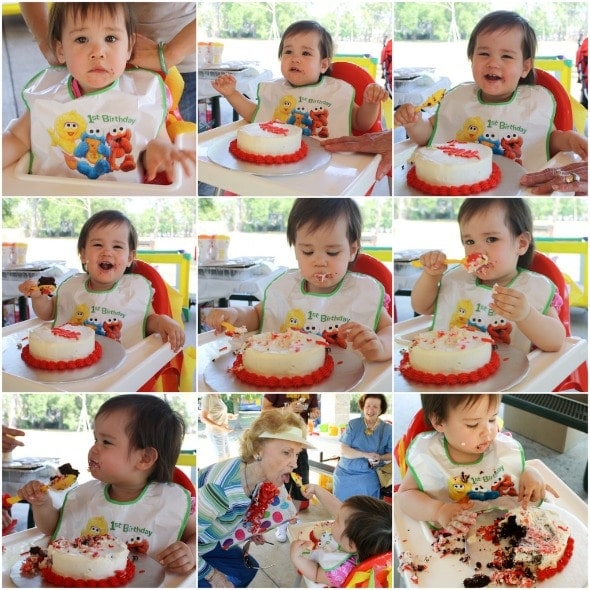 I created a whole collage of Mia digging into her cake. Her mom told me she loves chocolate so I made her a chocolate cake. She is one of the few tots I have seen who actually ate her smash cake. Okay not the whole thing but she did enjoy the chocolate and the buttercream icing!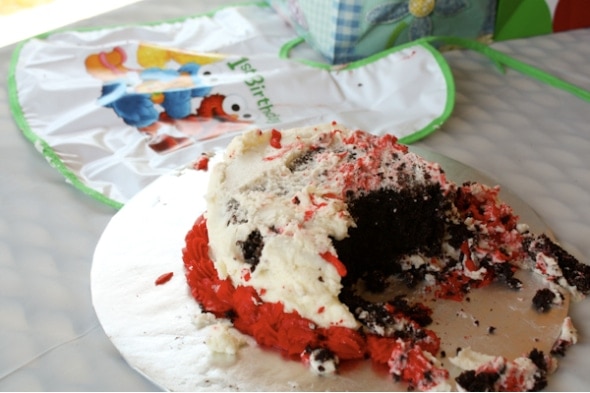 Afterwards, all of the kids including Mia had fun participating in a (late) Easter egg hunt. They all had so much fun…some of the eggs were filled with German gummy bears! Look at the way she holds her bucket…she does that with bags, purses, etc. Wonder where she gets that from!
Below is a video of Mia putting on a purse she got as a gift from her Great-Aunt Debbie. She knows how to put her purse on her shoulder!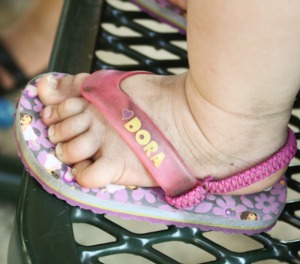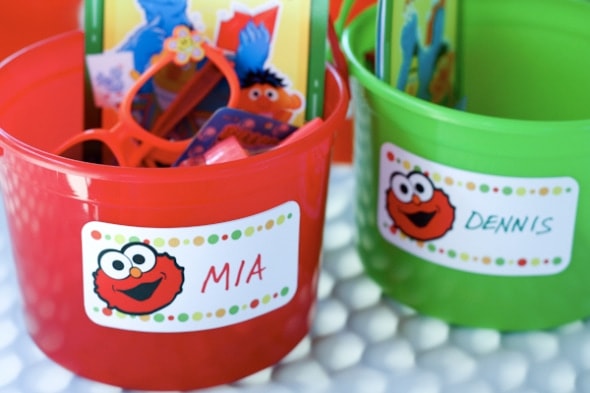 I loved sharing Mia's birthday party with you and thought I would share with you the files for the Cupcake toppers (I still need to upload the border ones – for adding a child's photo), the party favor tags and the banner. Download them below.
Elmo Cupcake Toppers
Elmo Gift/Party Favor Tags
Letters for Banner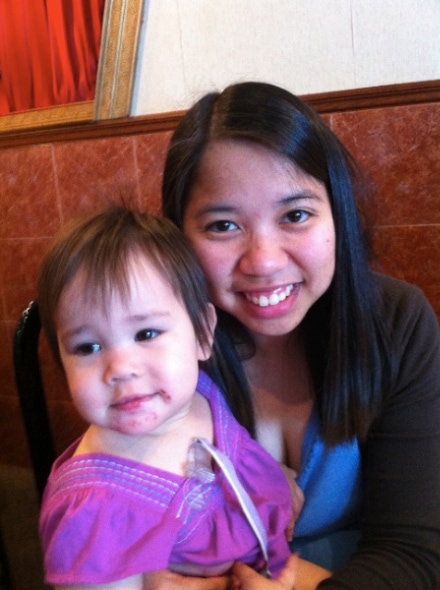 It was great to finally meet my little niece, Mia, and we're going to meet miss her when they go back to Germany. We had a lot of fun helping out with the party and just loved spending time with her! Until they come to the states again or we get to go to Germany, I'll be seeing her on Skype!