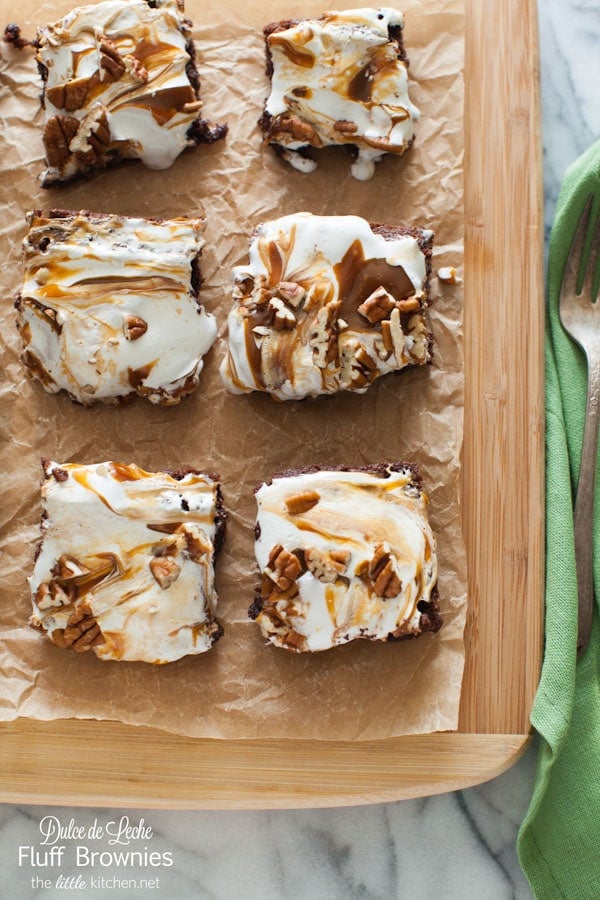 Hello lovelies, it's been a little bit quiet because we were out of town…I help organize a conference called Food Blog Forum and we had an absolute blast in Asheville, North Carolina. I can't wait to share what I ate and what we did in Asheville!
As for these brownies, make them!!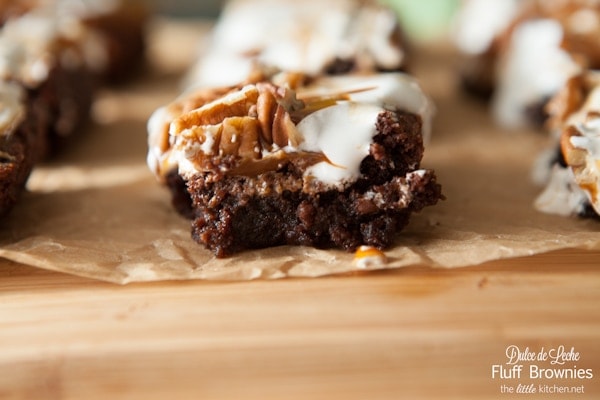 They are so beautiful and taste beautifully.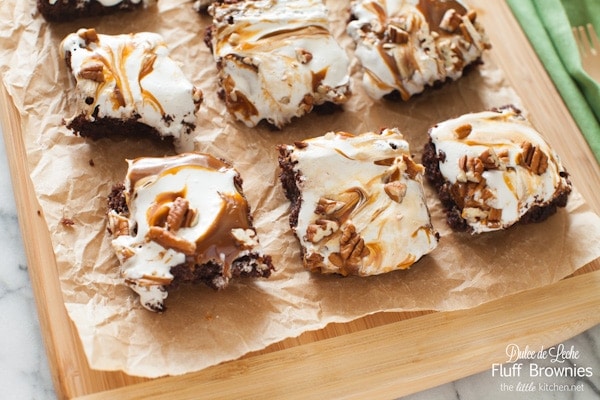 You need a fork for them…jump over to see the details on these Dulce de Leche Fluff Brownies
Disclosure: I'm a paid contributor to the Better Homes & Garden food blog! All opinions are my own.