I'm sharing all about Disney gifts for adults today! These are gifts for Disney lovers who love food!
Do you have a Disney fan in your life AND they love food? This gift guide is the perfect list for you to find the perfect gift for them!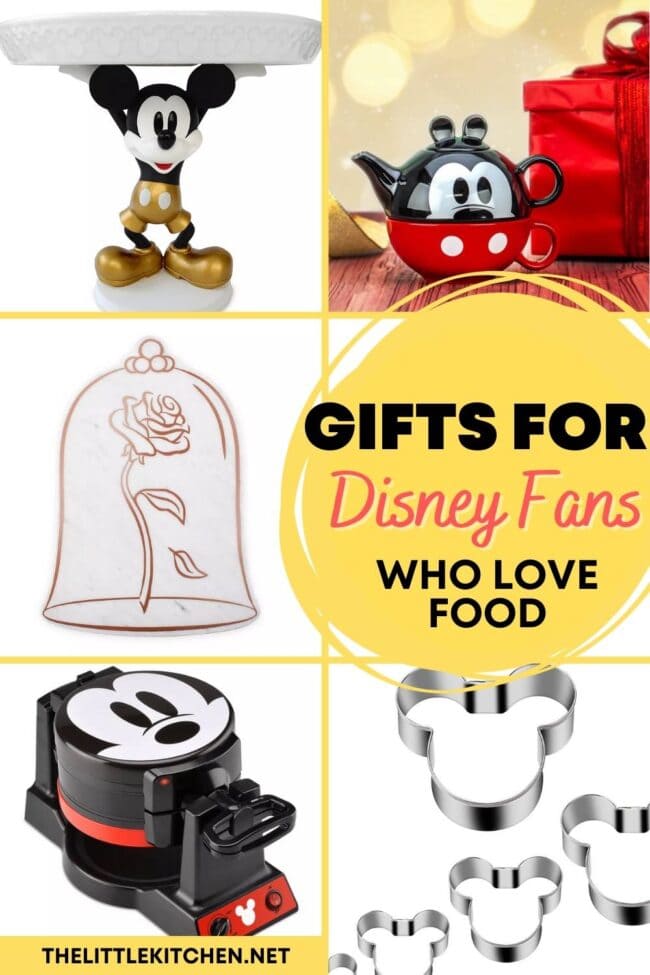 There are affiliate links in this post. I get commissions for purchases made through these types of links in this post. As an Amazon Associate I earn from qualifying purchases.
I did receive some items for the purpose for review, all opinions are my own and I did mention below which items I received from the brand.
Below are seventeen great gift ideas you can buy for family and friends who both love food and LOVE Disney!
1. Mickey Mouse Double Flip Waffle Maker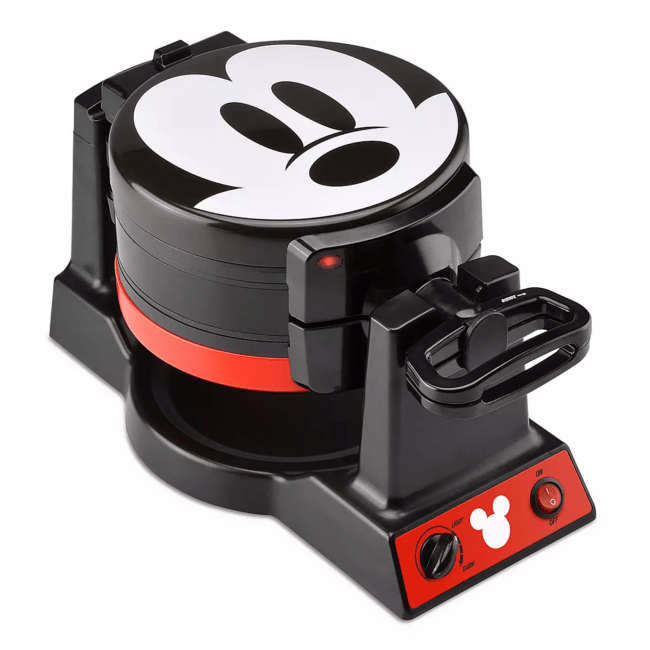 I'm obsessed with the Mickey waffles at Walt Disney World Parks. Now you can make them at home! I love this Mickey waffle maker (I own it, I bought it last year!), it makes six mini waffles at a time (3 on top and 3 on the bottom).
Here's another version if you want a larger Mickey waffle!
2. Lumiere and Cogsworth Baking Spatula Set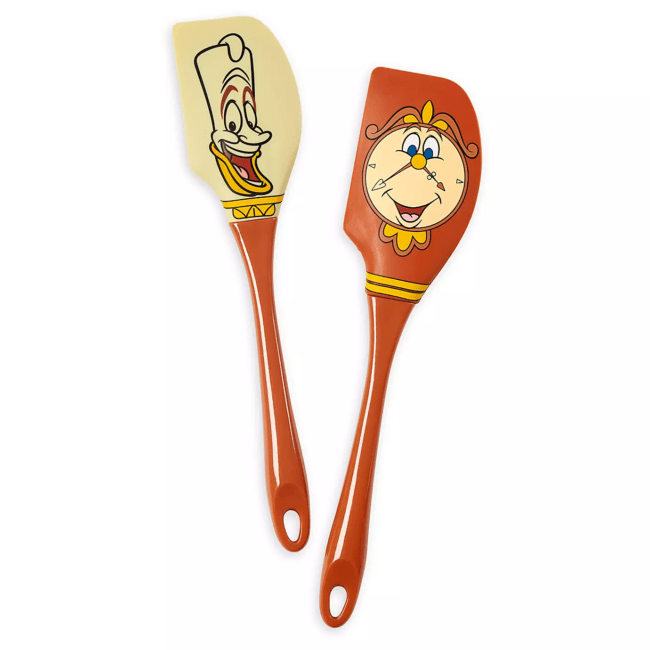 This Beauty and the Beast spatula set is so cute! Also, check out this Mickey spatula and whisk set and this Toy Story spatula set too! If your friend or family member loves baking and Disney, this is the perfect gift for them!
3. Disney Princess Baking Cookbook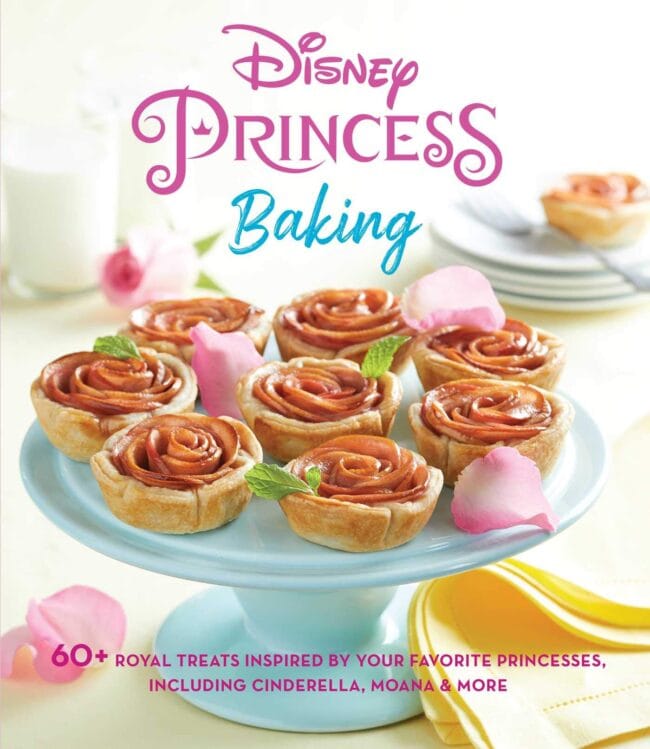 The Disney Princess Baking Cookbook was just released last month! It's soooo cute and there are so many Disney princess inspired desserts…so many that I want to make!
(I received a copy of this cookbook for the purpose of review.)
4. Mickey Mouse Ice Molds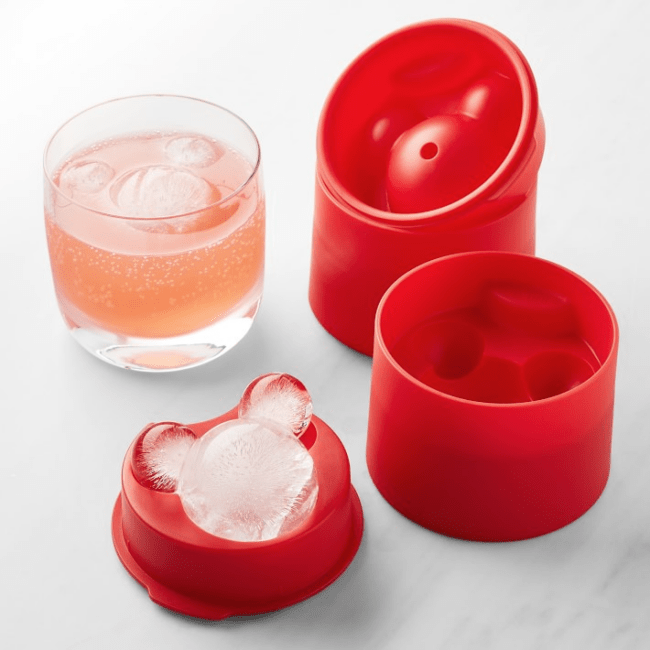 Okay, how cool and HOW CUTE are these Mickey Mouse ice molds? It comes in a set of two and I know the Disney lover in your life will love this gift!
5. Disney Character Teapots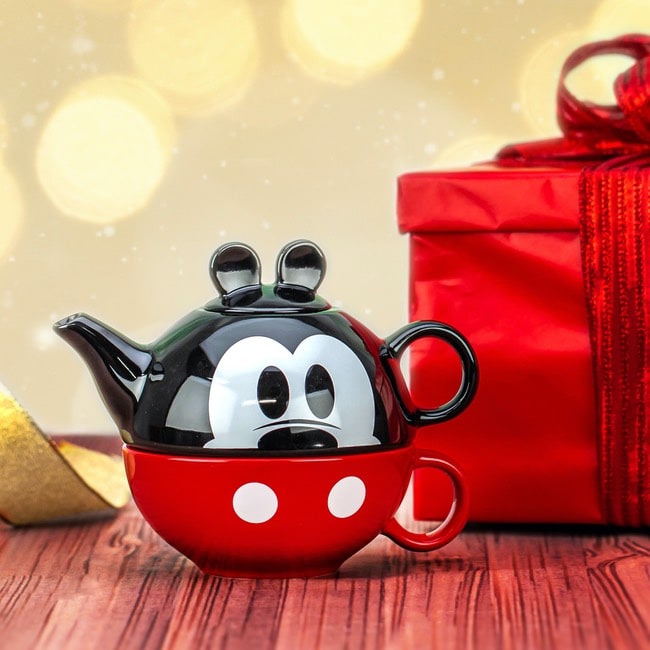 This 4-piece Mickey teapot is sooo cute!! There's also a Beauty and the Beast one, a Frozen one with Elsa and a Little Mermaid one too! (BTW, I'm also doing a giveaway of these teapots here!)
I was sent a couple of teapots for the purpose of review.
6. Mickey Mouse Ramekins
I love love these Le Creuset Mickey Mouse ramekins. They are so cute and are perfect to make anything you like to bake in ramekins from molten chocolate cake or even chicken pot pie!
7. Mickey Mouse and Friends Measuring Spoon Set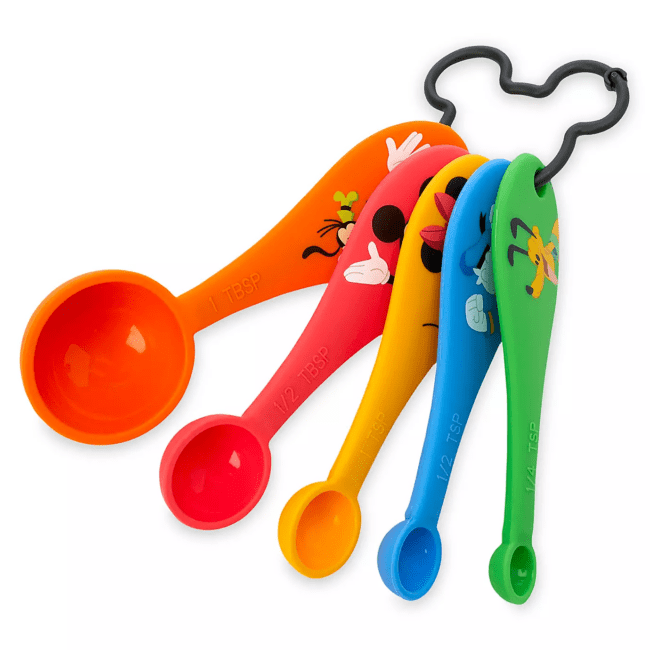 How cute is this set of measuring spoons? I love the colors…these will be so fun to cook or bake with your kids with!
8. Delicious Disney: The Fresh Edition Book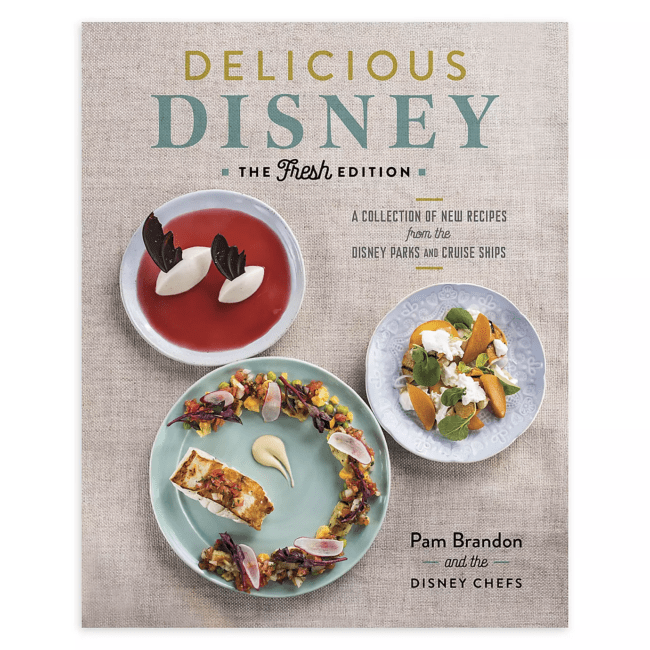 I love Pam Brandon's Disney cookbooks and this one is no exception!! So many great recipes, I want to make almost ALL of them! Buy this cookbook on Shop Disney or on Amazon.
9. The Unofficial Disney Parks Cookbook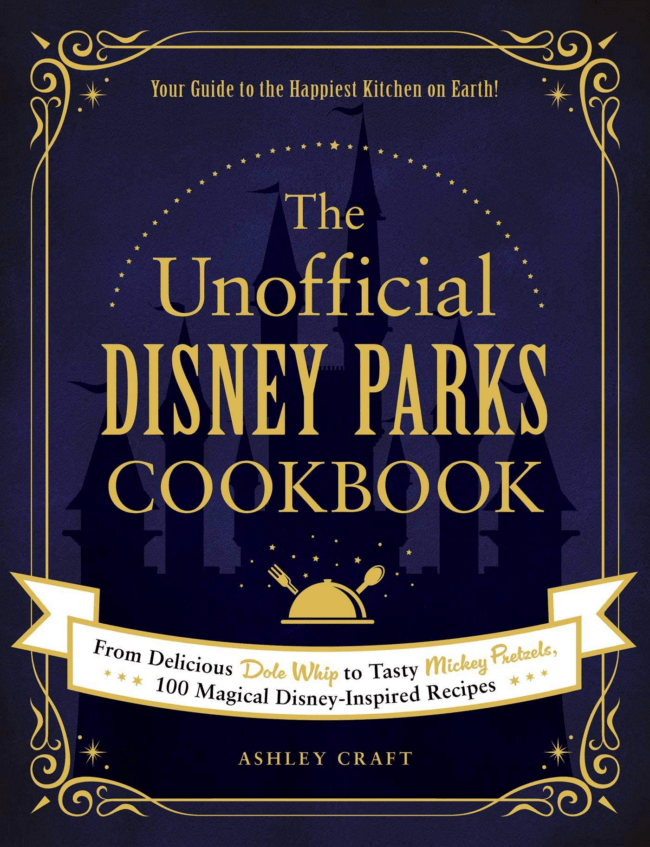 Another cookbook! I'm excited to try recipes from The Unofficial Disney Parks Cookbook: From Delicious Dole Whip to Tasty Mickey Pretzels, 100 Magical Disney-Inspired Recipes. I love that the author Ashley Craft included SO MANY popular foods from Disney Parks!
(I received a copy of this cookbook for the purpose of review.)
10. Mickey Mouse Cake Stand
How cute is this Mickey Mouse Cake Stand? I need this in my kitchen, STAT!
11. Mickey Mouse Icon Stemmed Glass (Personalizable)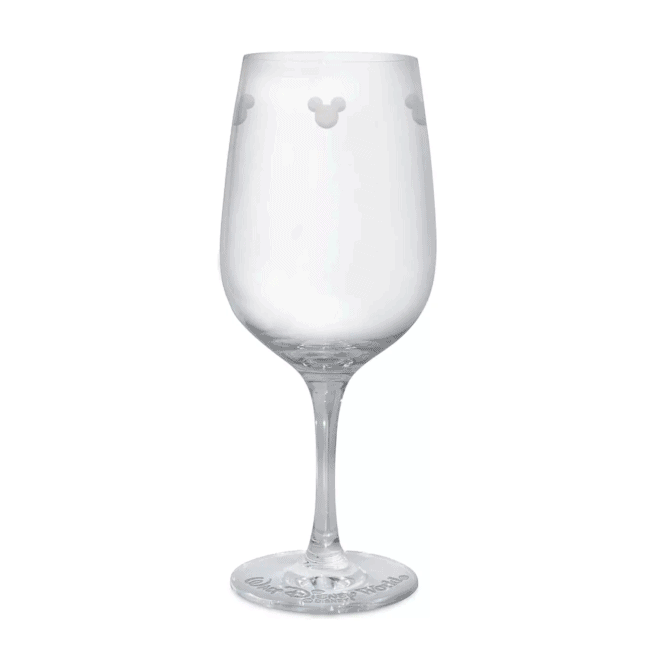 I love love how classy this stemware is! And you can personalize it! Perfect for a wedding gift, V-Day gift or whatever you can think of! I love it!
12. Beauty and the Beast Serving Stone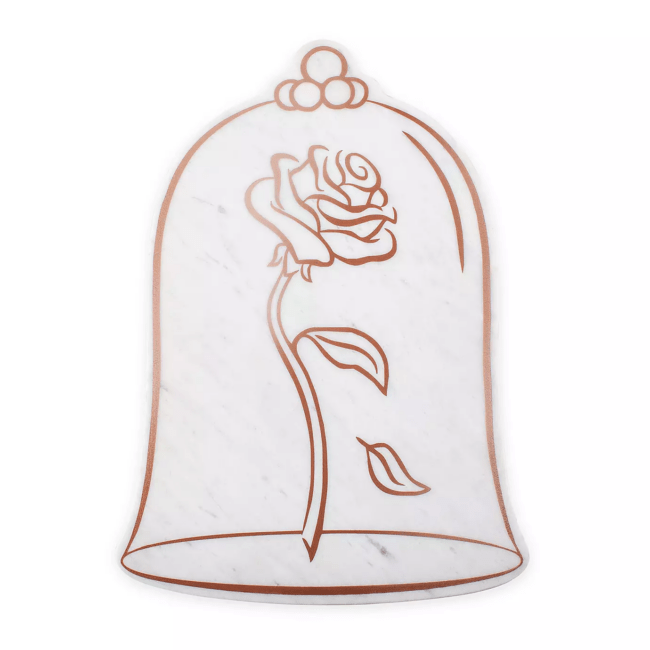 Ummm this Beauty and the Beast Serving Stone would be perfect for your next meat and cheese board! I love how cute and classy this serving stone is!
13. Mickey Mouse Bag Clips
This set of two Mickey Mouse Bag Clips are so darling! You can never have too many bag clips AND these are a perfect stocking stuffer!
14. Mickey Mouse Instant Pot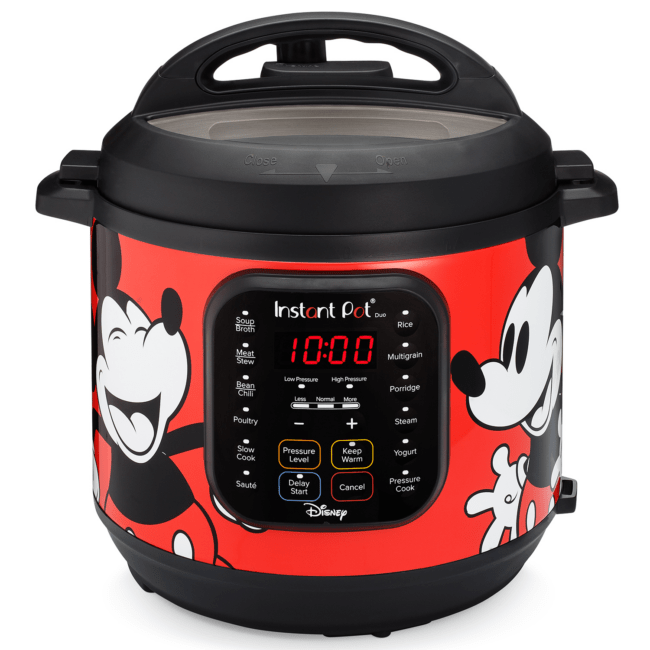 Umm, a Mickey Mouse Instant Pot! I'm obsessed…how cute is this???
15. Mickey and Minnie Mouse Mixing Bowl and Spoon Set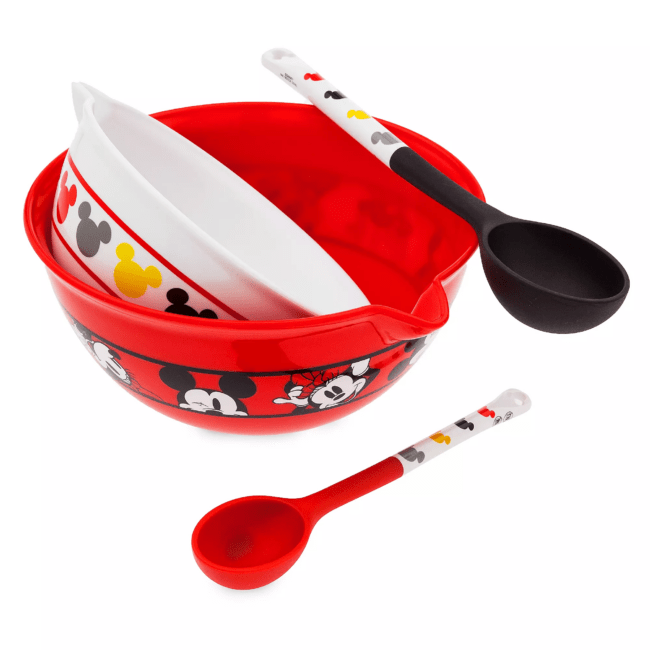 Okay this mixing bowl and spoon set is so cute! I had to include it to make sure you saw it! I love the pour spouts on the bowls and there's a little bit of silicone on the bottoms of the bowls so they stay put!
16. Mickey Cookie Cutters, Set of 5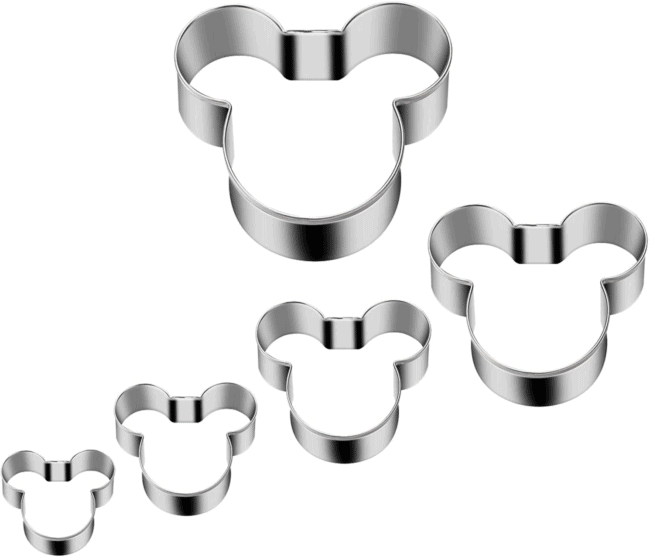 These cookie cutters are awesome! You can use them to make scones or Mickey beignets. Check out these Minnie Mouse cookie cutters too!
17. Disney Gift Card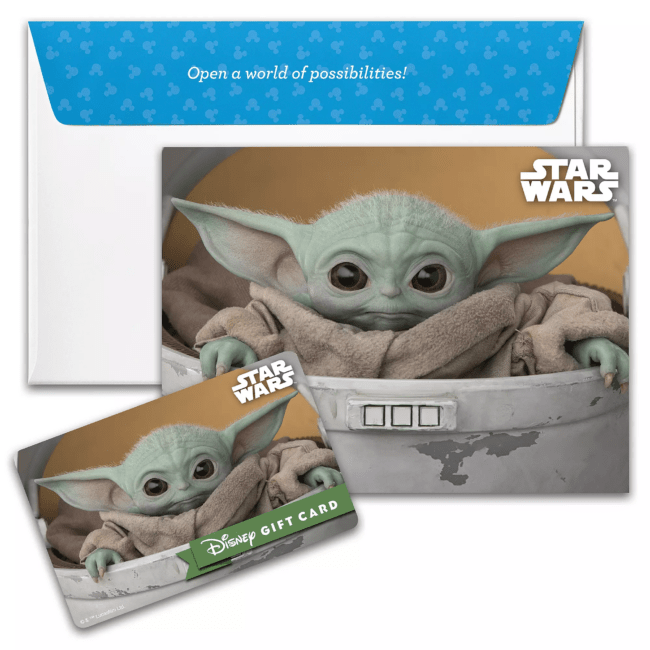 I love love gift cards then the recipient can get whatever it is they want! I received this one with The Child AKA Grogu on it! I love that they come with a card that you can personalize!!
These are perfect for gifts year-round…and with so many gift card designs, it's hard to decide! The gift cards work at Disney Parks, Disney Resorts, Disney stores and on Shop Disney!
Thanks to Disney Gift Card for sending me a gift card!
And if you're looking for gifts for Star Wars fans, check this gift guide out from 4 Hats & Frugal!