Crock-Pot® Slow Cooker Giveaway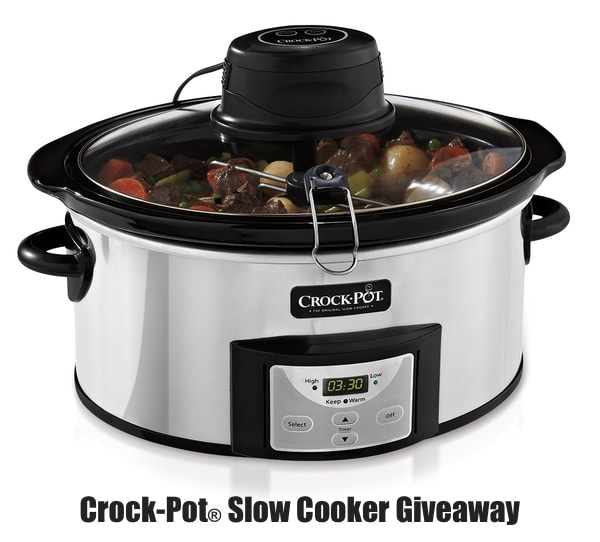 I have had this Crock-Pot® Slow Cooker, which is a 7-Quart Oval Manual one for several years and am pretty happy with it. No bells and whistles but it works great! When Crock-Pot® Slow Cooker approached me and asked if I would like to try out and give away one of their new models, I knew I wanted to share it with you!
Why I own a slow cooker to begin with:
Easy clean up
Easy to prep and meals are ready to eat at the end of the work day
For people up north who don't want to turn on their ranges or ovens in the summer, this is the perfect way to get dinner on the table
If you start out with a great recipe, the wonderful meals that come from a slow cooker are endless!
Here are a couple of recipes you can make with your Crock-Pot Slow Cooker!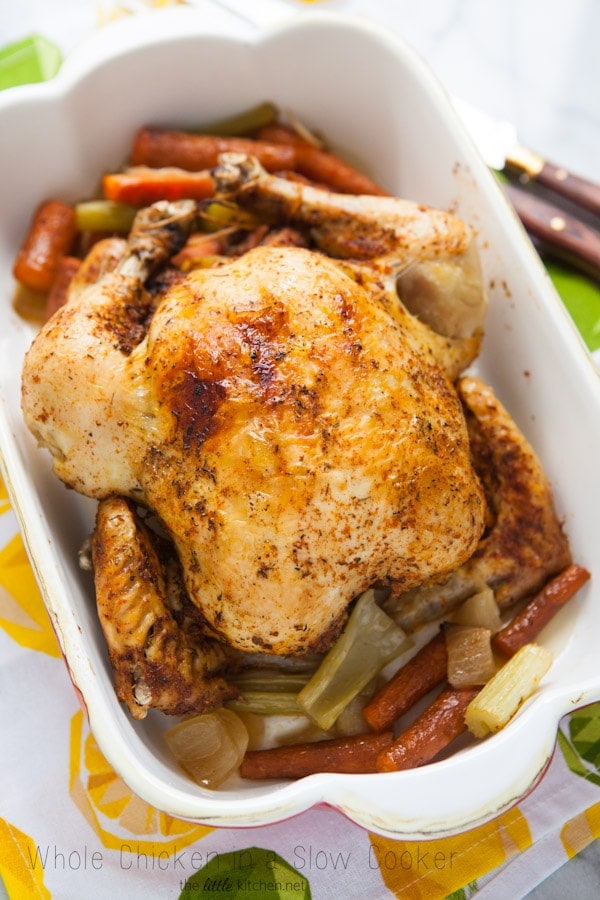 Whole Chicken in a Slow Cooker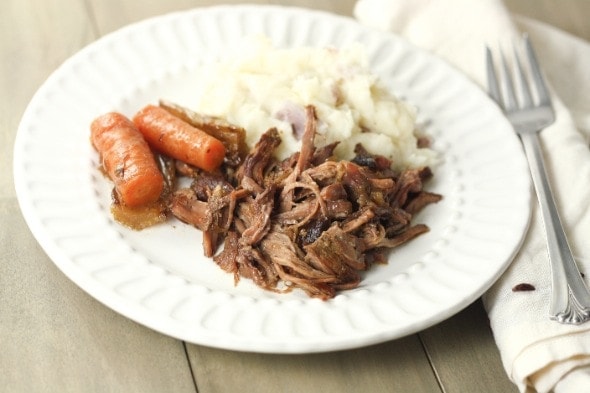 French Onion Pot Roast
And now for the giveaway!
It has a 6-quart capacity
Includes an automatic stirring system with two removable stirring paddles
It has a programmable control panel with digital countdown timer
Removable oval stoneware that's easy to clean
The prize is:
Retail Value: $69.99
Please use the form below to enter in the giveaway. Good luck!
Oops! We could not locate your form.
Disclosure: This giveaway is sponsored by Crock-Pot® Slow Cooker. I did not receive any materials in exchange for hosting this giveaway, instead I opted to give away both Crock-Pot Slow Cooker to winners.
Check out our other giveaways!