We had a great Christmas this year. Most of my immediate family and their spouses/partners and their children came over on Christmas Eve as is the tradition in my family. Not everyone was able to make it as they live far away, but they were still missed.
I opted to do appetizers and desserts this year and it turned out to be a hit. I was really stressed out this year with a lot of other things going on. I planned a lot but there was no time! I did have this plan of decorating a gingerbread house, I had everything ready for it but never quite had any time to decorate it. Next year, I'll start it early the gingerbread house early in November.
I hope you and your family had a very nice holiday season. Here's to a healthy and prosperous new year as well!

Here's some of the food we served on Christmas Eve. Deviled eggs, boneless buffalo chicken, Pillsbury Savorings, cookie cake bars, my Mom's amazing egg rolls, crab rangoon and brie tartlettes. We also had a cold cut & cheese platter to make small sandwiches and a potato casserole.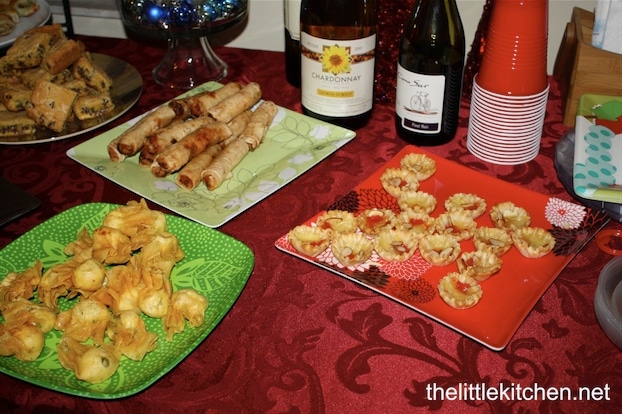 Now to some of the gifts I received this year. I'm just sharing the kitchen/cooking/baking related items I received. I can't wait to use them!!!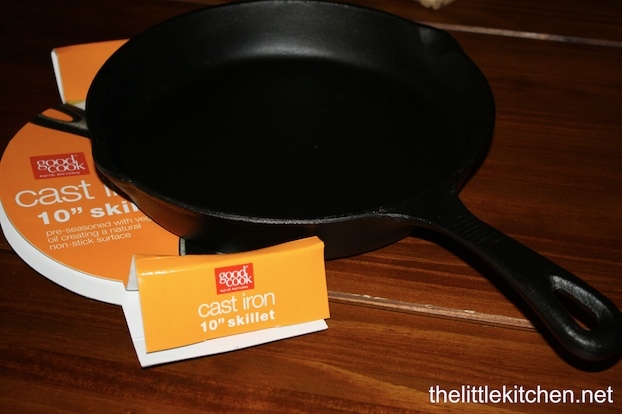 A cast iron skillet from my sister, Connie. I mentioned here on this blog that I wanted to get one and she took note! Okay, Connie, I really want this portable photo studio for my birthday, LOL! 🙂 Thanks for my gift, I already used it to scramble eggs for our Christmas brunch yesterday.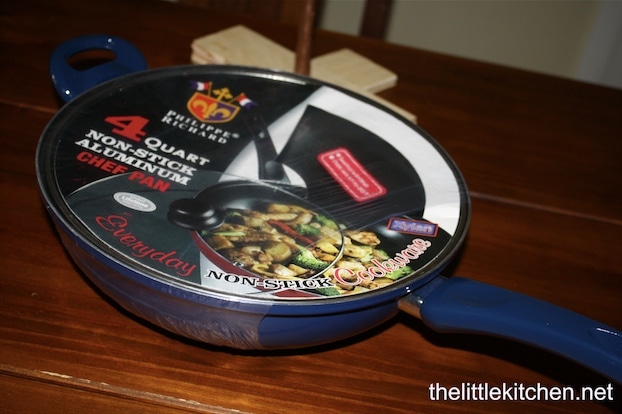 Non-stick chef pan from my mother- and father-in-law. I'm excited about using this pan for stir fries or anything that requires a deep pan such as Beef Stroganoff. It says on the packaging that it can go in the oven up to 350 degrees so that feature might come in handy as well.

Cute dessert plates from Starbucks from Cathy and Camila. These are so cute! I will have to put them out for Christmas Eve next year with my Snoopy dessert plates as well!

Anyone who knows me well, knows that I love Snoopy and Charlie Brown. My husband went all over town hunting for this cookie jar. We were at our local grocery store one day and we saw this cookie jar but it had a big chip in it. We didn't purchase it and I left it at that.
Well, little did I know, it began a quest for my husband to get it for me for Christmas. He even asked his Mom to look in her area but she had no luck. He dealt with some really, really nice employees at this grocery store. The manager at one store he asked overheard and offered to contact the other stores in the area. One was found and an employee at that store actually drove this cookie jar from one part of the county to another. My husband wrote a really nice email to their corporate office and received a phone call back, he had complimented these employees as well as another from a separate nice experience. They said all of the employees were going to get recognized for the email that my husband had sent.
I hope those employees and my husband know how I appreciate their efforts. The one thing that sticks out to my husband and I is that when he got that phone call back, they had said they really wanted to call him back because they take compliments they receive from customers and go out of their way to recognize employees that are complimented. More often, they usually hear when there is a problem and customers don't always take the time to let them know when they were happy with their service.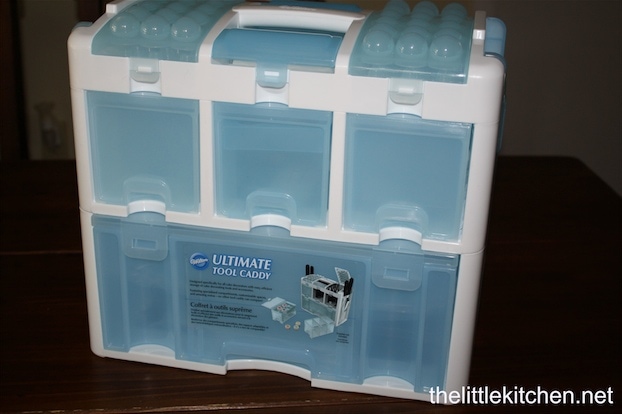 I received this Wilton Ultimate Tool Caddy from my brother, Eric. Love it! I can't wait to organize a lot of my cake decorating tools.
I just wanted to share the items I received that will help me in my little kitchen. Did you receive anything for your kitchen that you're excited about?