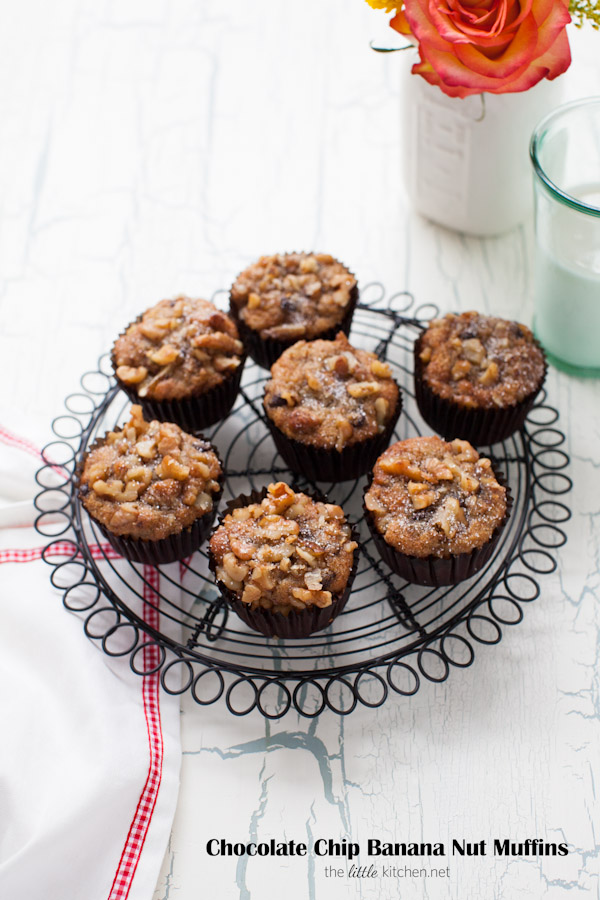 A few weeks ago, I attended the Pillsbury Bake-Off in Nashville! It was a blast, my third time attending the event to witness, share online and to enjoy the samples. 100 contestants gathered in a gigantic ballroom  filled with ovens to compete for $1 Million!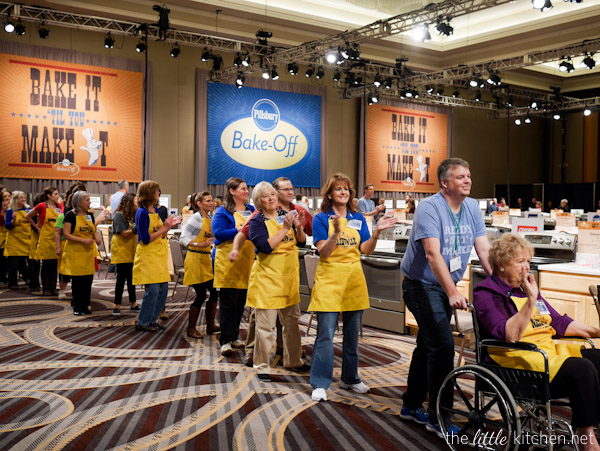 It's always so exciting! I shared some of it on instagram.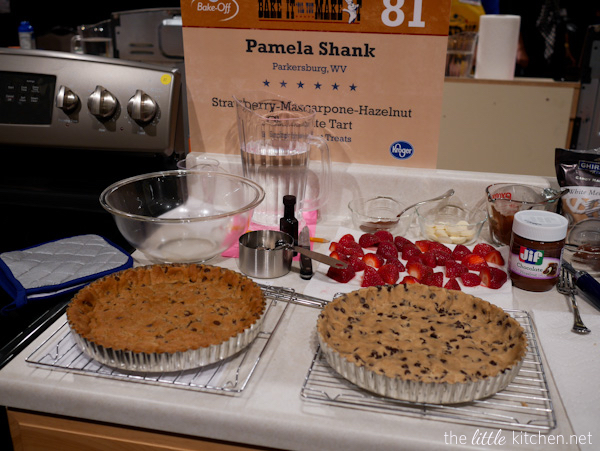 I got to try a ton of goodies including this tart!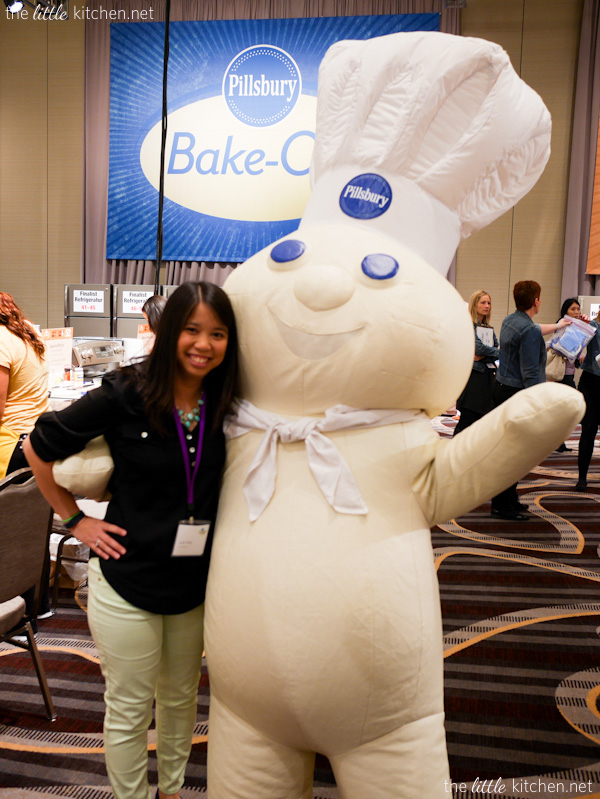 I saw this guy too. So fun!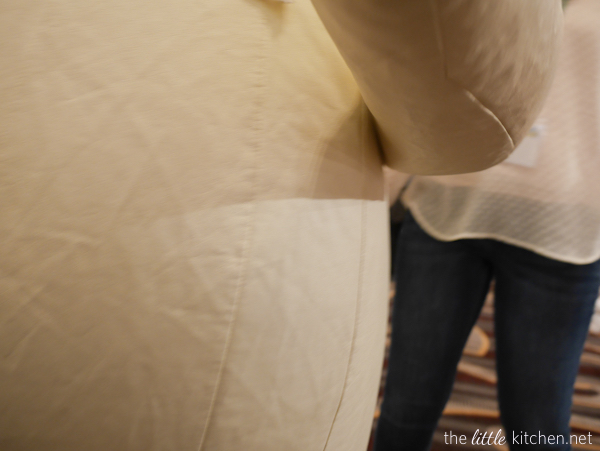 And in true Julie fashion, I had my camera around my neck and accidentally took a picture of the Doughboy's butt! Or is that his front side? Haha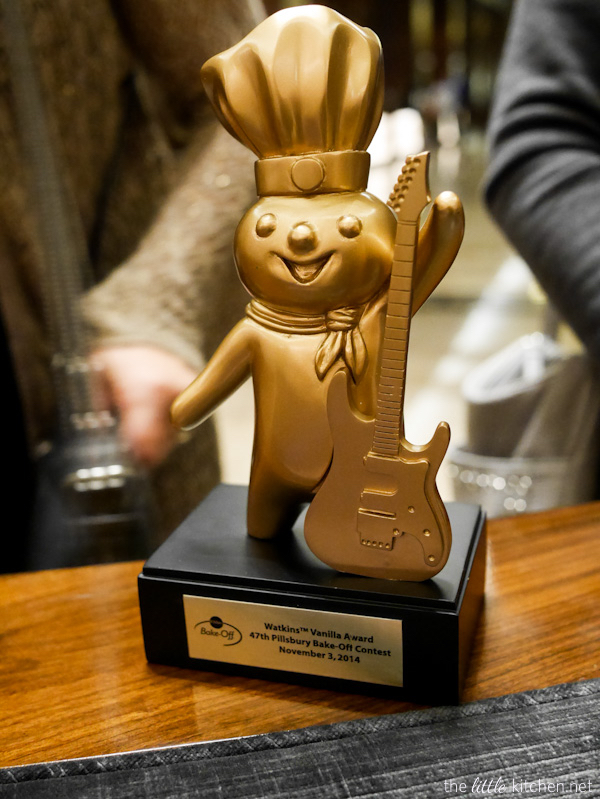 Isn't this Golden Doughboy absolutely adorable?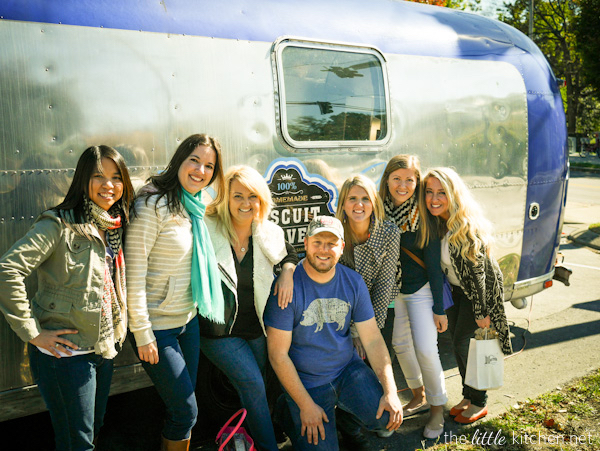 And course since we were in Nashville, we enjoyed a ton of good eats. Amazing biscuits and fried chicken at Biscuit Love Truck with these wonderful ladies: Lindsay, Angie, that's Karl from BLT, Amanda, Lauren, and Jenny!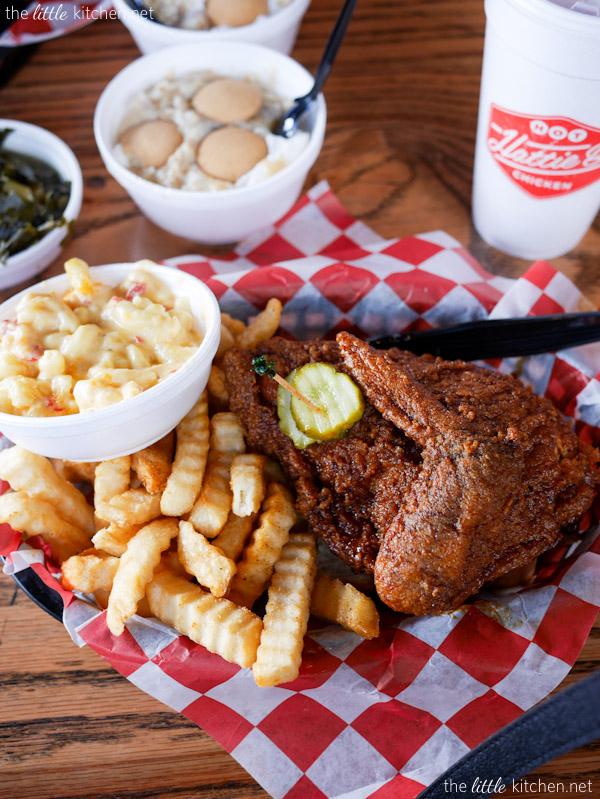 I had Nashville HOT CHICKEN and survived because I got the medium spice level. It was amazing so were the pimento mac & cheese and leave room for the banana pudding, seriously.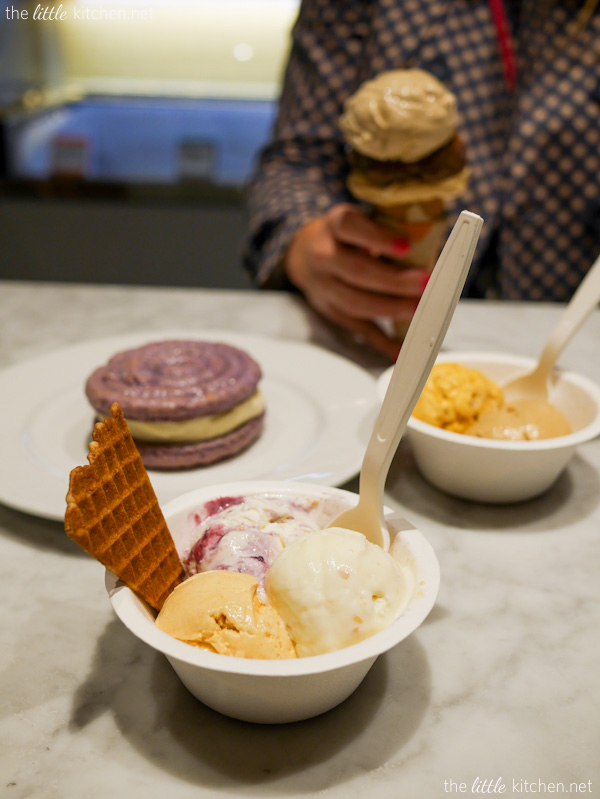 And we had Jeni's Ice Cream twice. I love love her ice cream sandwiches made with macarons and the most amazing oatmeal cookies. The sweet potato with marshamallows…I need to find that close by.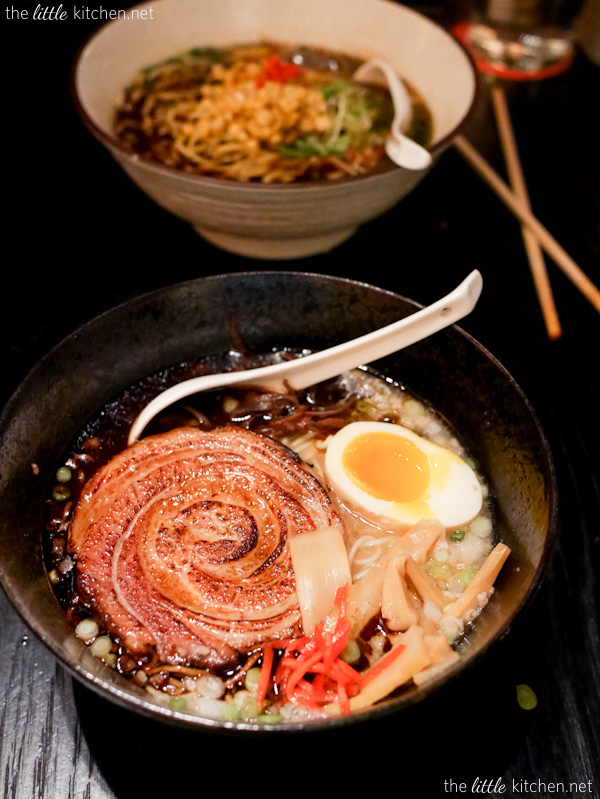 And also went to Two Ten Jack twice. It was amazing. I need to move to Nashville…not just because my best friend Lindsay lives there but because of this place.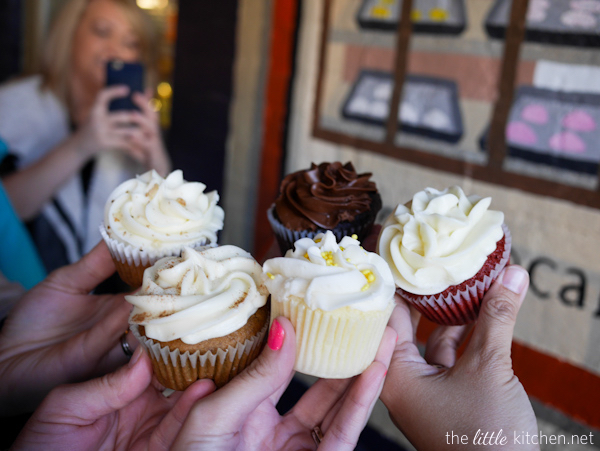 And we of course got cupcakes at Cupcake Collection!
And stopped by the Goo Goo Cluster store downtown. Such a cute place…and if you like chocolate…you must go there.
**All of my travel shots were taken with this camera, which I'm obsessed with. Look for a post about it soon!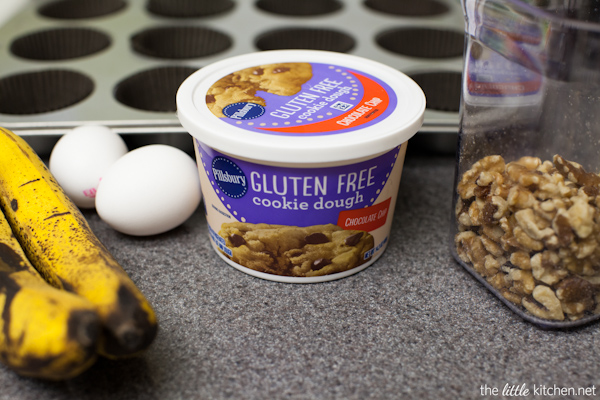 And now to these muffins. Mindy, who I met at the Bake-Off last year (side note I actually made her recipe at home from last year too and loved it) competed with these muffins. They are so easy…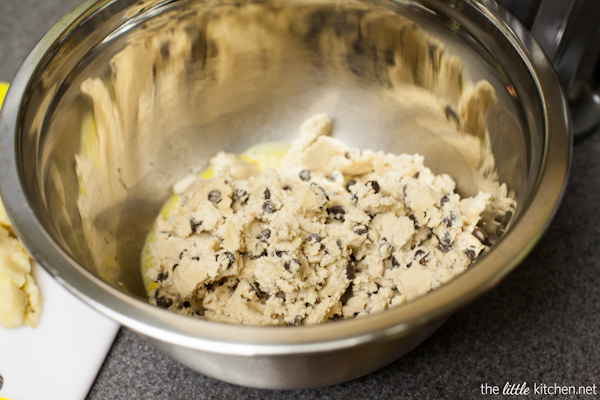 And use Pillsbury's gluten free cookie dough. It's so genius. Now I'm thinking of other things I can make with this cookie dough. (PS this makes the muffins gluten free too!)
I used my electric hand mixer that I recently got from KitchenAid to mix all of the ingredients.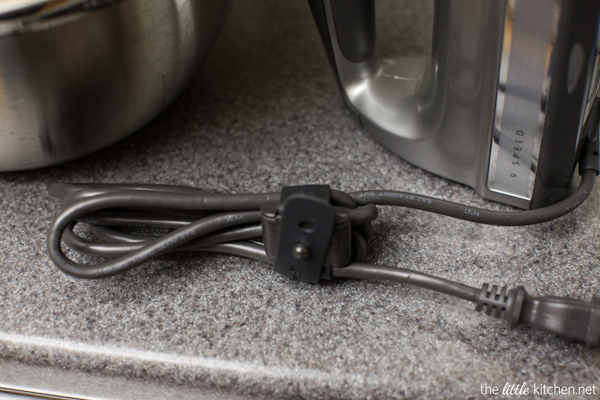 It's the most amazing hand mixer…why? Because it has a handy dandy cord wrap.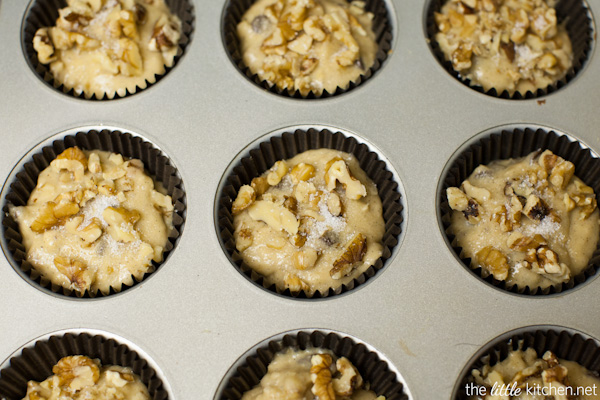 Top the muffin batter with more walnuts and coarse sugar. Bake…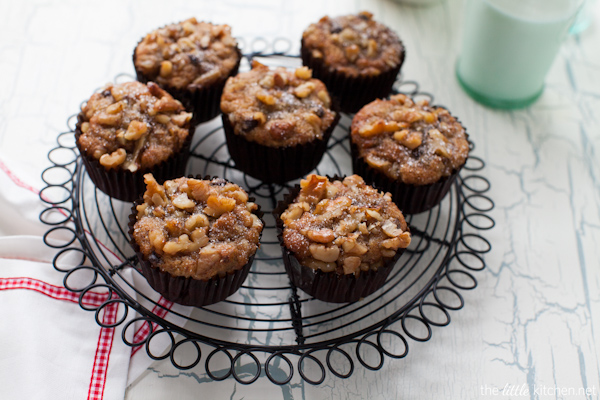 And you have these lovelies which I have been eating for breakfast all week. If you're not a baker, not a baking fan…these muffins for you…just 7 ingredients and you can't mess them up. Thanks, Mindy for a great recipe!
Recipe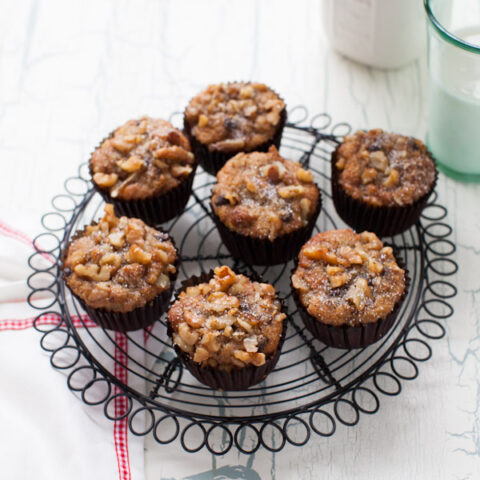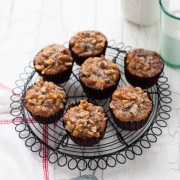 Print
Pin
Save
Gluten-Free Chocolate Chip Banana Nut Muffins Recipe
20 min total time 60 min ingredients 7 servings
Ingredients
2

large eggs

1

teaspoon

pure vanilla extract

1

container Pillsbury™ Gluten Free refrigerated chocolate chip cookie dough

2

ripe medium bananas

,

chopped (1 1/2 cups)

1

teaspoon

baking powder

1 1/2

cups

chopped walnuts

1

tablespoon

coarse white sparkling sugar
Instructions
Heat oven to 375°F. Place cupcake liners in each muffin cup.

In large bowl, beat eggs and vanilla with electric mixer on medium speed about 30 seconds or until frothy and light yellow. Break up cookie dough into egg mixture; add bananas and baking powder. Beat on medium speed about 1 minute or until smooth and well blended. Gently stir in 1 cup of the walnuts.

Divide batter evenly among muffin cups; sprinkle with remaining 1/2 cup walnuts and the sugar. Bake 24 to 27 minutes or until toothpick inserted in center comes out clean. Cool in pan 5 minutes. Remove muffins from pan to cooling rack. Cool 5 minutes. Serve warm or cool. Store covered.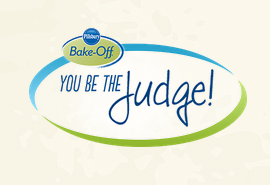 Now you get to be the judge! There are FOUR recipes up for voting, the judges picked the finalists in four categories and the recipes are Creamy Corn-Filled Sweet Peppers, Peanutty Pie Crust Clusters, Peanutty Pie Crust Clusters, Chocolate Doughnut Poppers. Go vote now! You can help change someone's life! And hurry, voting ends Dec 2nd!
Check out Jessie's Bake-off Post and Jenny's!
Disclosure: Pillsbury covered my travel to the Bake-Off. All opinions are my own, always. KitchenAid provided me with the hand mixer that I mentioned and I included affiliate links in this post. If you click on them and make a purchase, I receive a small percentage.