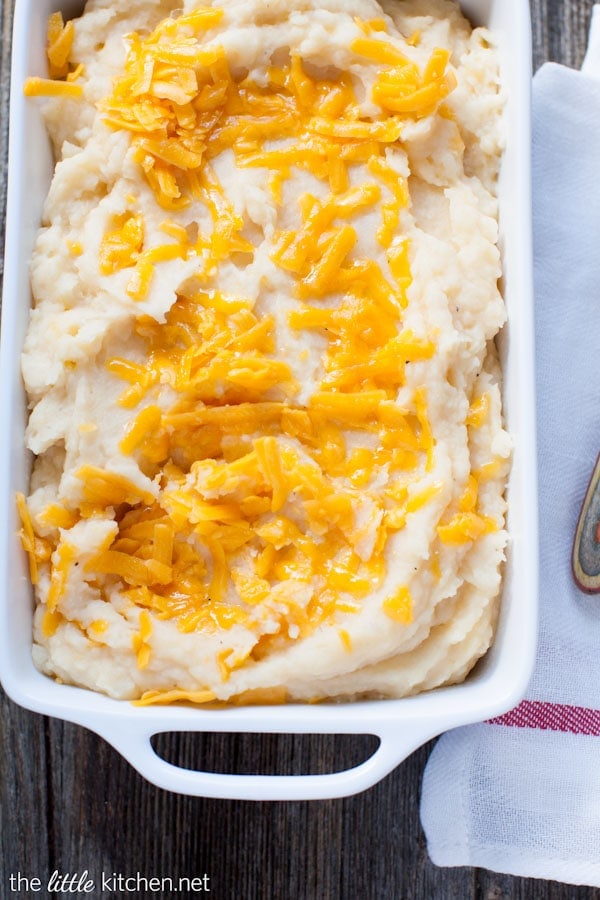 Another post for the BHG Delish Dish food blog, it's all about mashed potatoes!
If you're like me, mashed potatoes is a must at Thanksgiving…but have you made them in a slow cooker?
Round it out with other great recipes like zucchini gratin, sage rubbed turkey, three cheese scalloped potatoes (yes, I make at least two potato dishes at Thanksgiving) and stuffing!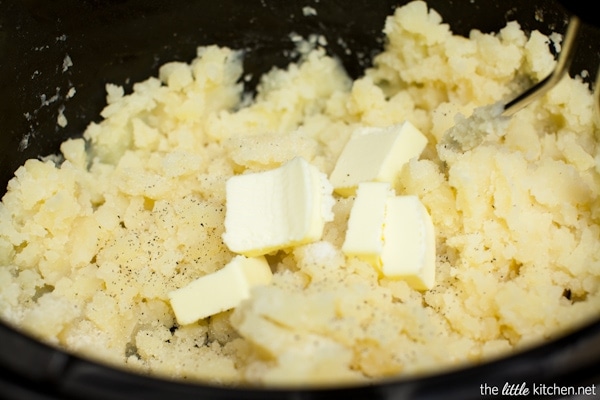 I hadn't before and now I will for Thanksgiving dinner this week!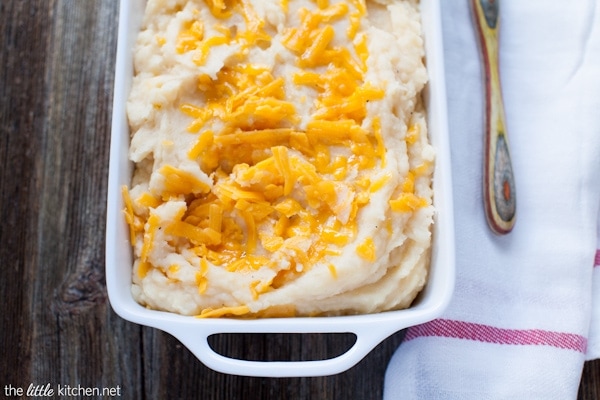 Do it and be sure to visit the BHG blog for the full post.
Recipe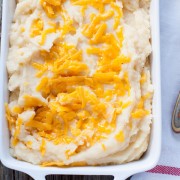 Print
Pin
Cheesy Mashed Potatoes Recipe
Servings 12 servings
Ingredients
3 pounds baking potatoes, such as russet or Yukon gold, peeled and cut into 2-inch pieces
1 bay leaf
2 14-ounce cans low sodium chicken broth
1/2 to 3/4 cup whole milk
1/4 cup butter
1/3 cup sour cream
dash of nutmeg
1 teaspoon salt
Freshly ground black pepper
1 1/2 cups sharp cheddar cheese