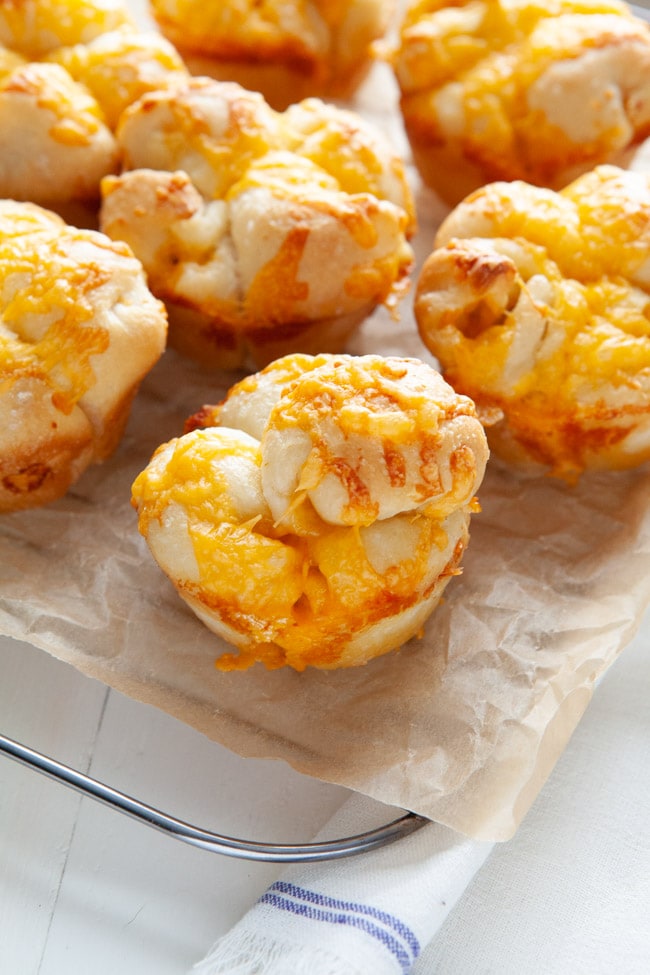 This post is sponsored by Rhodes Bake-N-Serv.
Saying I'm so excited to share this recipe for Cheddar Cheese Cloverleaf Rolls with you is an understatement! There's a grocery store near that sells these cheese rolls in their bakery and I kept a mental note that I wanted to make my own version at home!
I will have to say these are better. Because they are freshly baked and they use Rhodes Bake N Serv Yeast Dinner Rolls…which means it's super easy to make!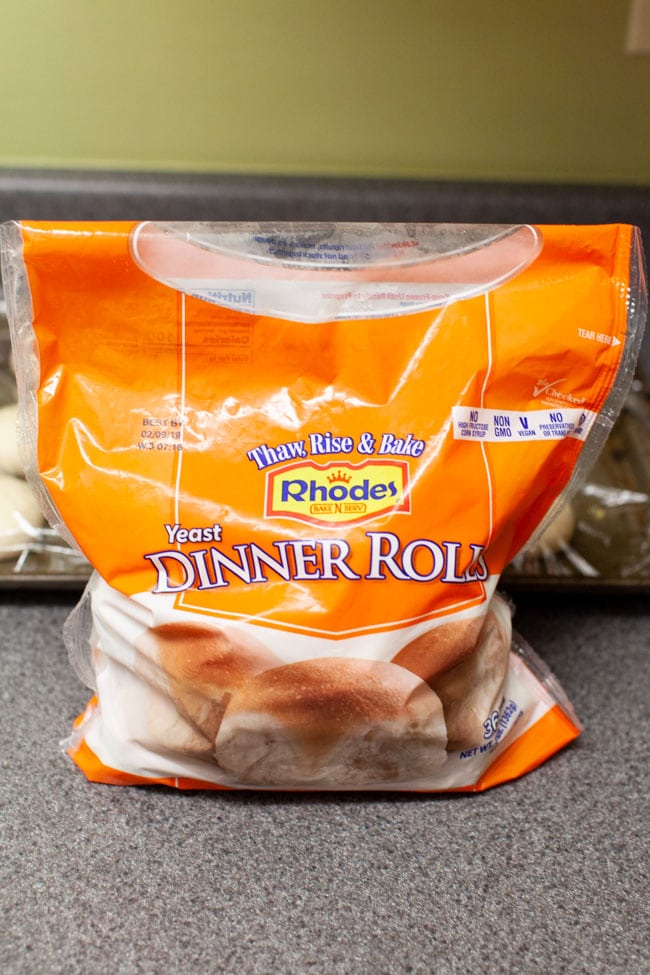 These yeast dinner rolls are an amazing invention. When I discovered them, I was so happy. It just takes some planning to defrost them and you're on way to having fresh baked rolls or these cheddar cheesy rolls that I made for you.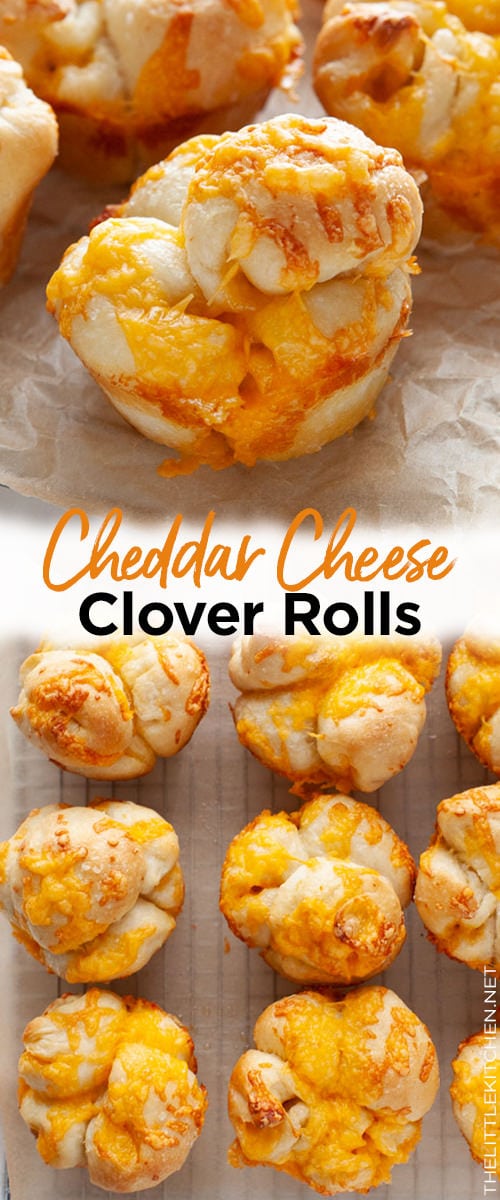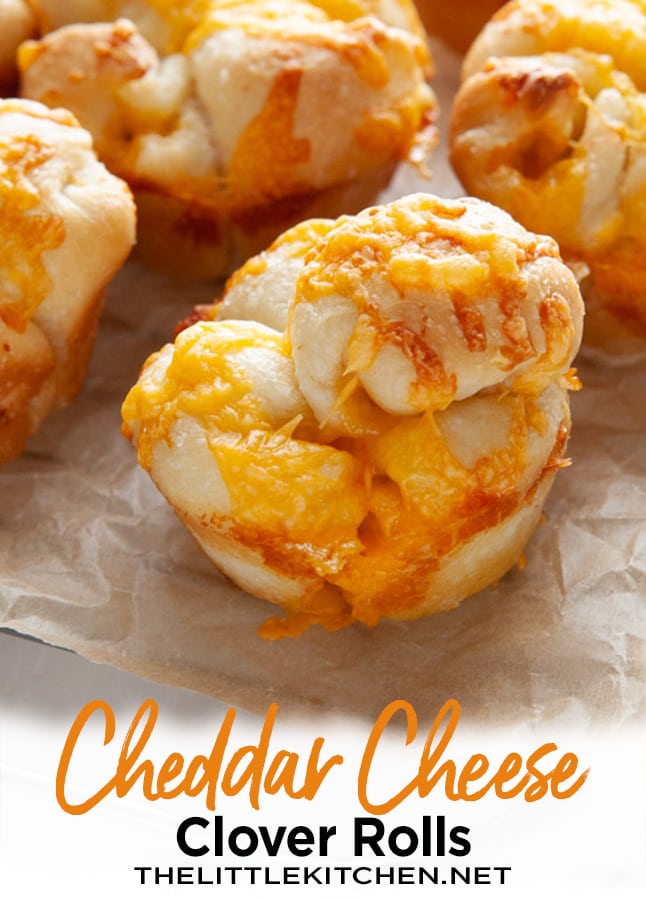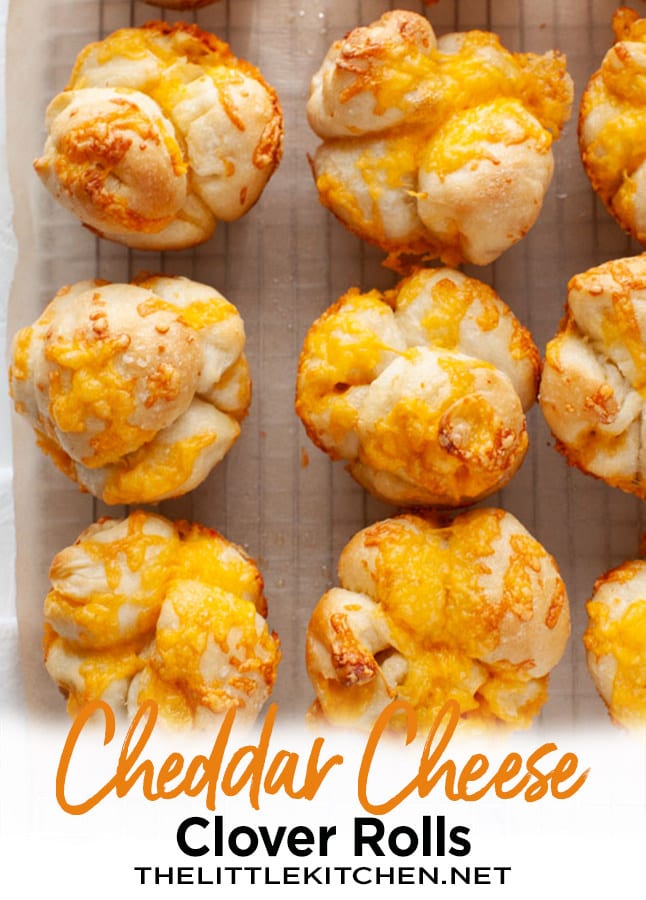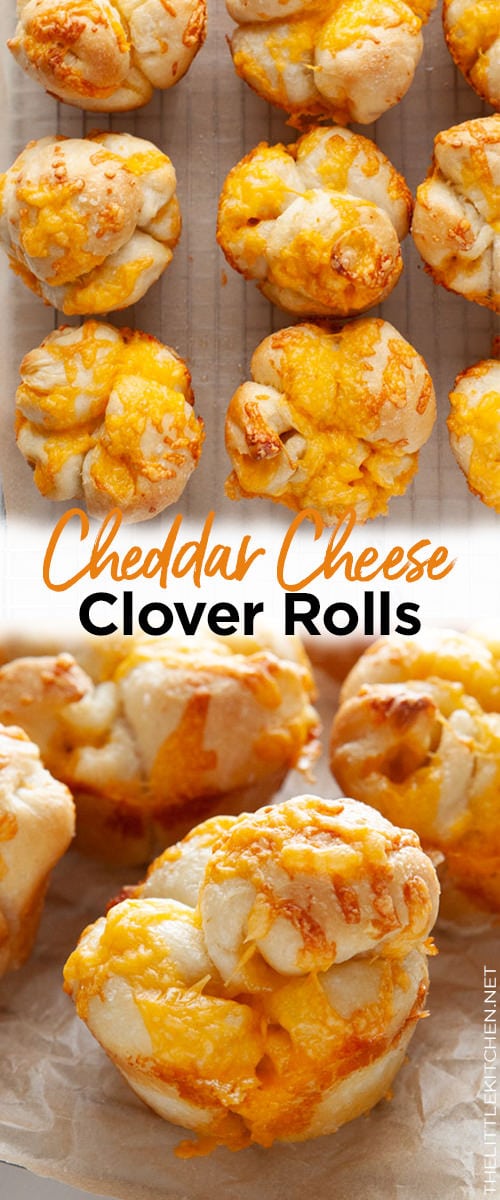 Let's talk about this recipe. First, I usually test recipes at least two to three times. I tested this recipe twice and knew I had a winner on my hands. Since then, I have made this recipe three more times. While I'm writing this and looking at these pictures. I just put another 12 rolls on my baking sheet and stuck them in the fridge so I can make these again!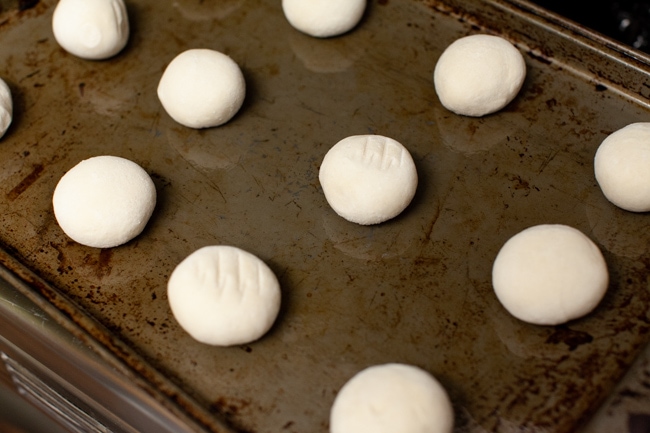 First spray a baking pan with nonstick cooking spray. Place twelve rolls from a 3-pound bag of Rhodes Bake N Serve Yeast Dinner Rolls on the baking sheet.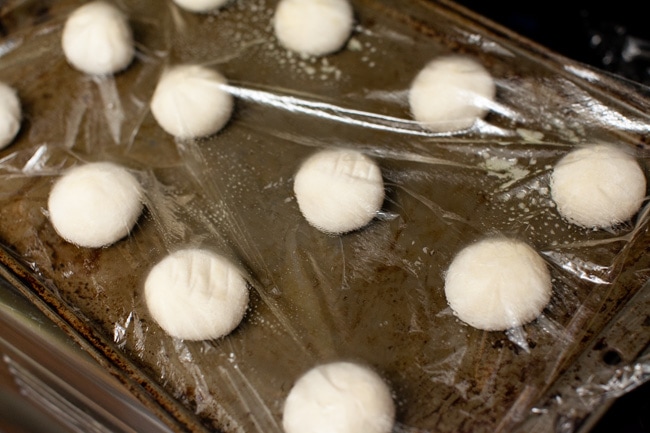 Spray a sheet of plastic wrap with the nonstick cooking spray and cover the rolls with the spray side down.
You can put these in the refrigerator for 14 to 16 hours or leave them on the counter for 3 to 5 hours (until they double in size).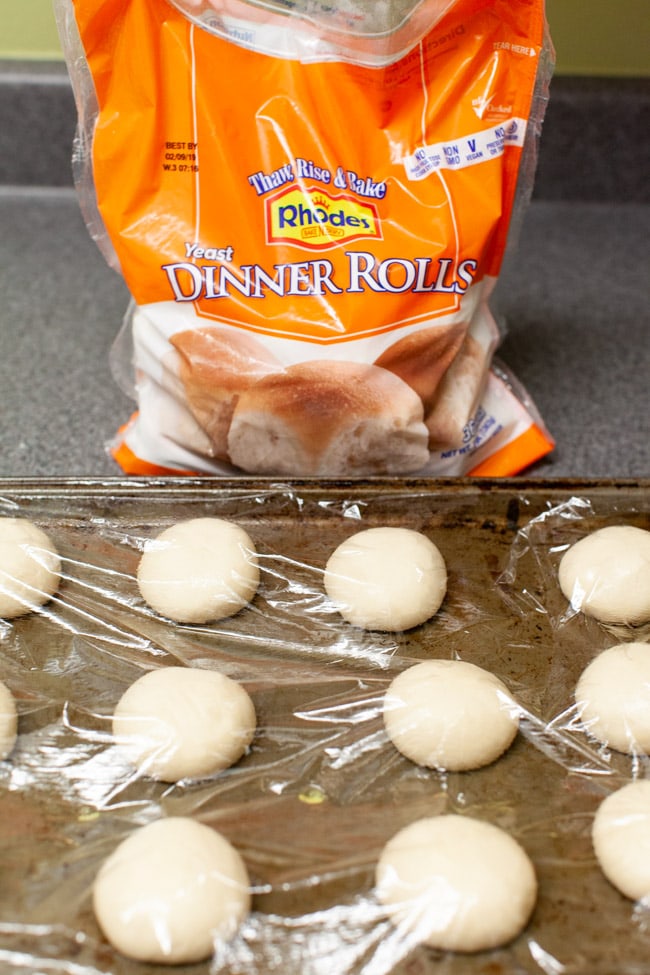 This is what they look like after taking from the refrigerator if you used that method.
Let them sit on the counter for 1 to 2 hours to rise and they will look like this!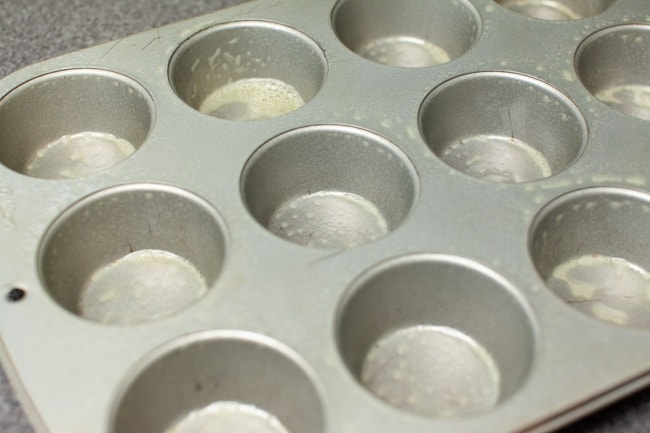 I use a muffin tin to bake these rolls…so easy! Spray the tin with nonstick cooking spray.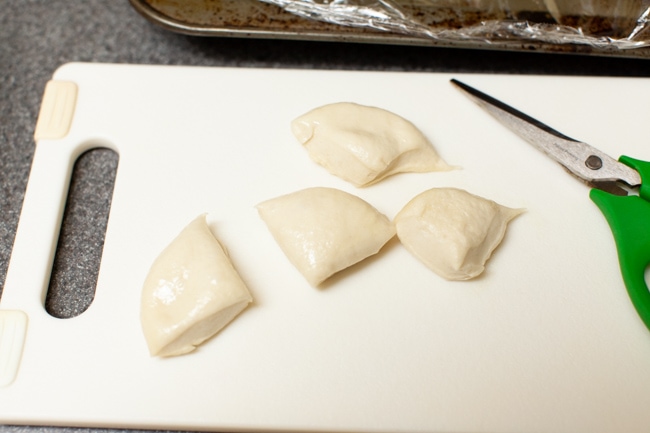 Now to fill these rolls with cheddar cheese! I use kitchen shears to cut each roll into four equal pieces.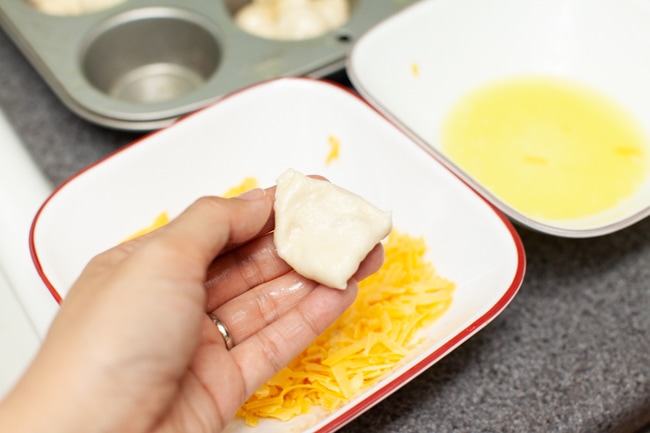 I use my fingers to lay each piece out so it's a little thinner.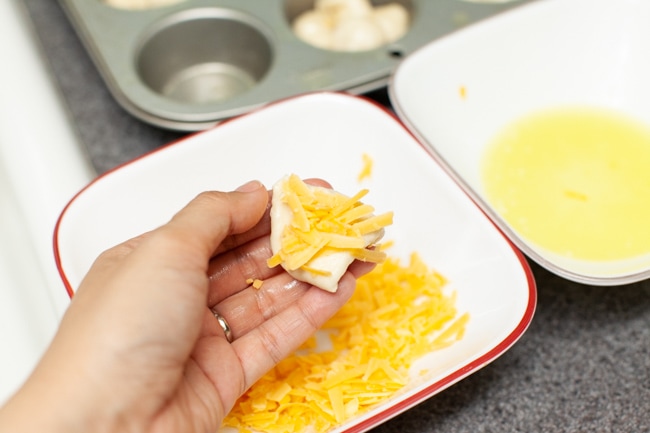 Add cheddar cheese to each piece.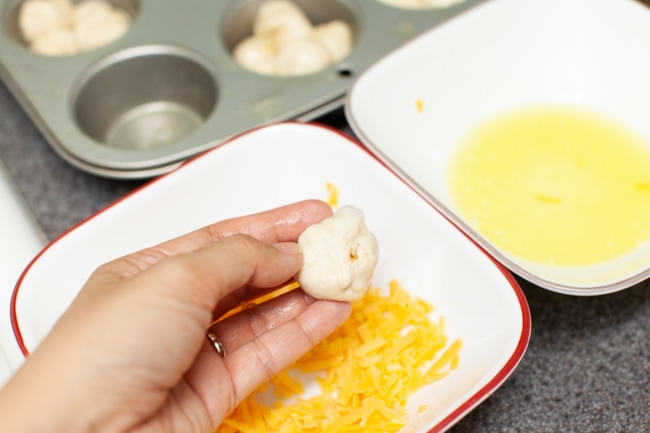 And then grab the edges of the dough and form into a ball. It's really simple.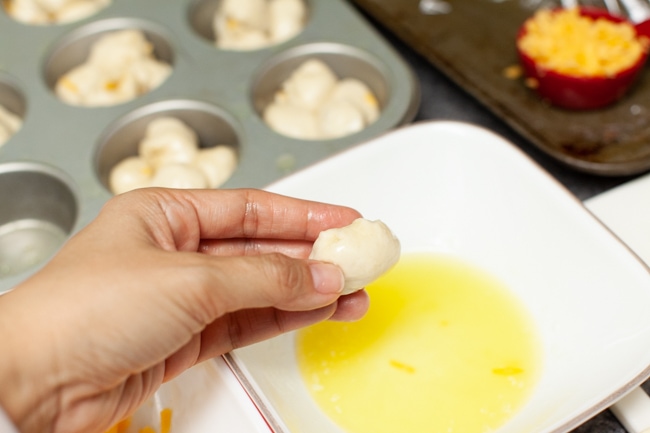 Dip in butter.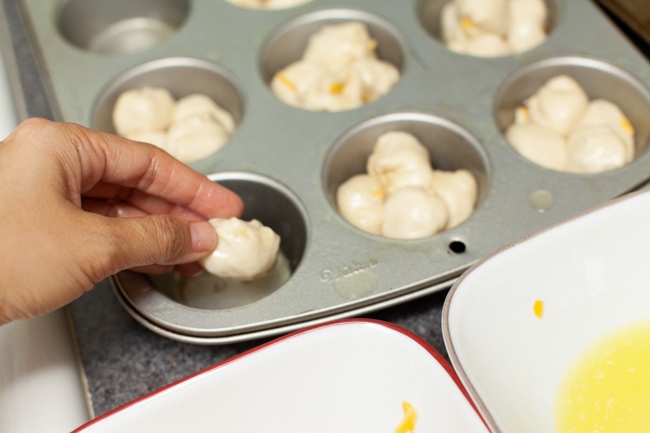 And then add to the muffin tin!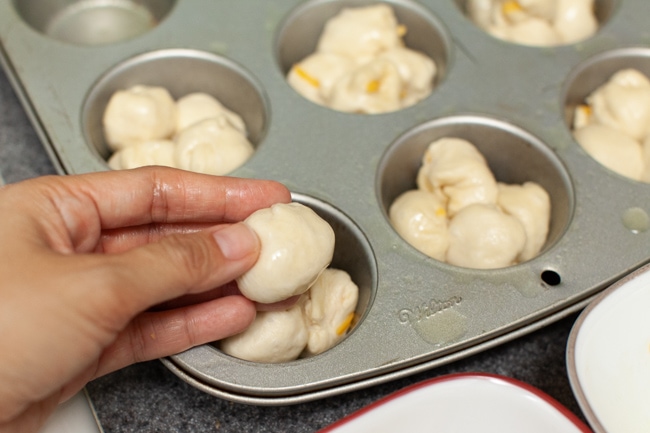 They look so good!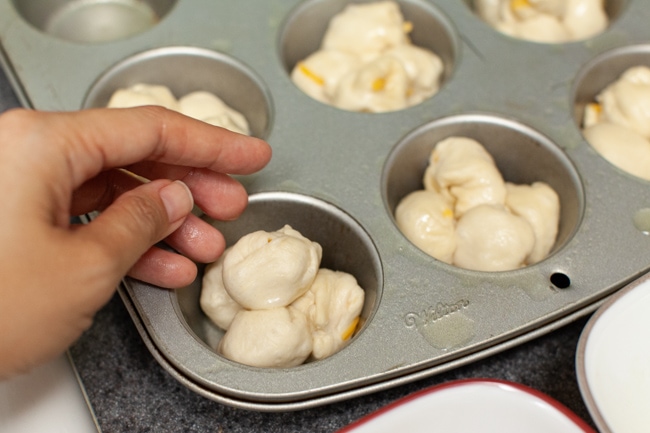 It's that easy! You'll want to repeat this with the rest of the rolls!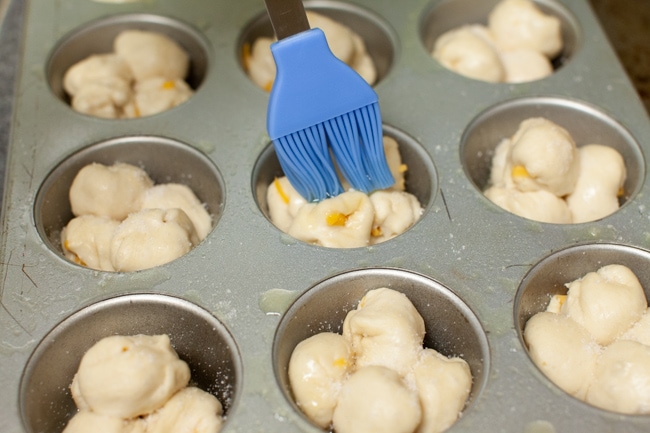 Add sea salt on top (optional) and then brush each roll with melted butter.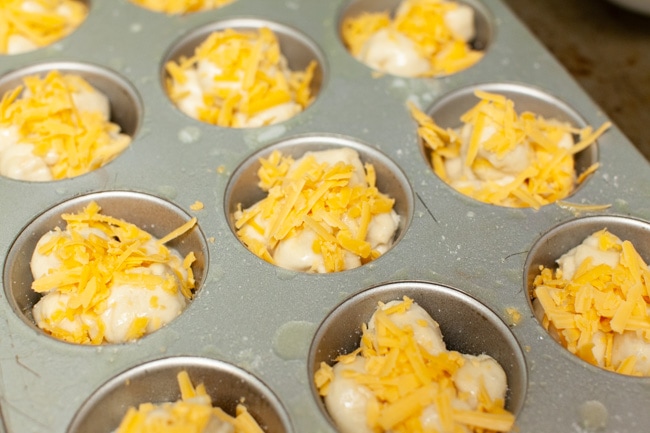 Add some more cheese on top!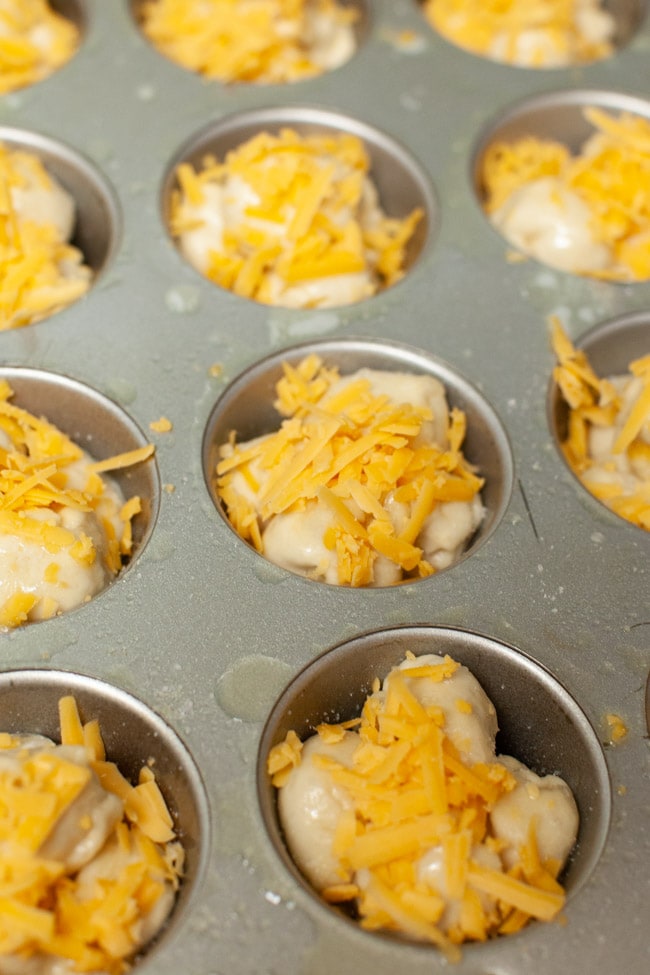 And bake for 14 to 16 minutes.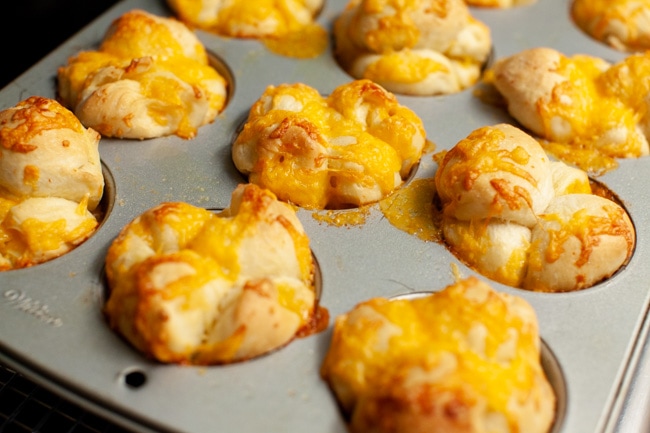 And then you'll get these beauties! Let them a cool a little bit in the pan but then you want to remove them so they can cool down further.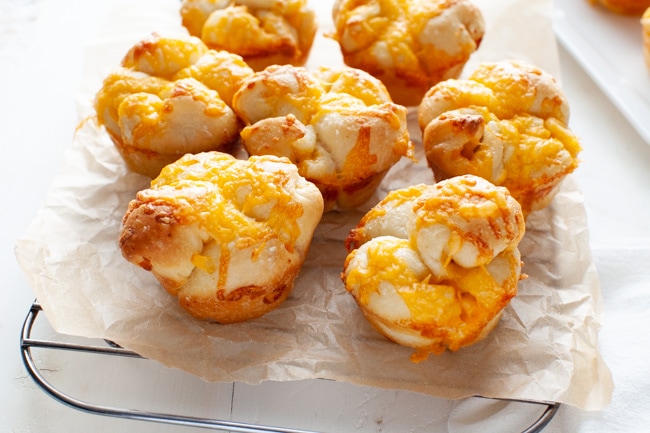 To say I'm obsessed is an understatement. These are perfect for your weeknight meal (they can be made ahead of time and reheated) or a great party appetizer for sure!
I know you won't be able to resist having another after you have your first one. These little cheddar cheese cloverleaf rolls are where it's at. Please make them for your friends. You will thank me later! 🙂
Recipe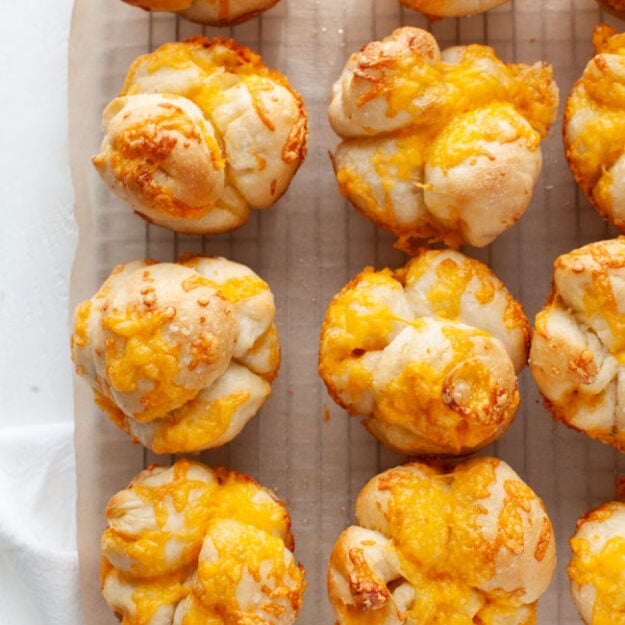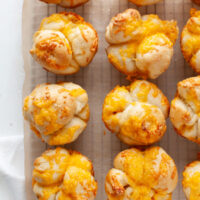 Print
Pin
Save
Cheddar Cheese Cloverleaf Rolls Recipe
Instructions
Place twelve rolls on a baking sheet (sprayed with nonstick cooking spray) evenly spaced apart. Spray plastic wrap as well and cover the rolls. Place in the refrigerator for 16 to 18 hours (or you can use the quicker method, instructions are on the bag). When you're ready to prep them, place on the kitchen counter for 1 to 2 hours to allow the rolls to rise (about double in size).

Heat oven to 400 degrees F. Spray a muffin tin with nonstick cooking spray.

Cut each roll into four pieces. Take about 1 to 2 teaspoons of cheddar cheese and wrap the cheese inside. Roll up each piece, dip in melted butter and then put all four pieces in the prepared muffin tin.

Repeat until you finish with all of the rolls.

Add sea salt on top of each roll. Then, using a pastry brush, brush melted butter on top of the rolls. Finish by adding the  remaining cheese on top of each roll.

Bake for 14 to 16 minutes or until golden brown.

Allow the rolls to cool in the pan for about 5 minutes. Then, carefully remove them and serve.
Notes
Notes:  These rolls store nicely in the refrigerator and even in the freezer and you can reheat them in the microwave or the oven!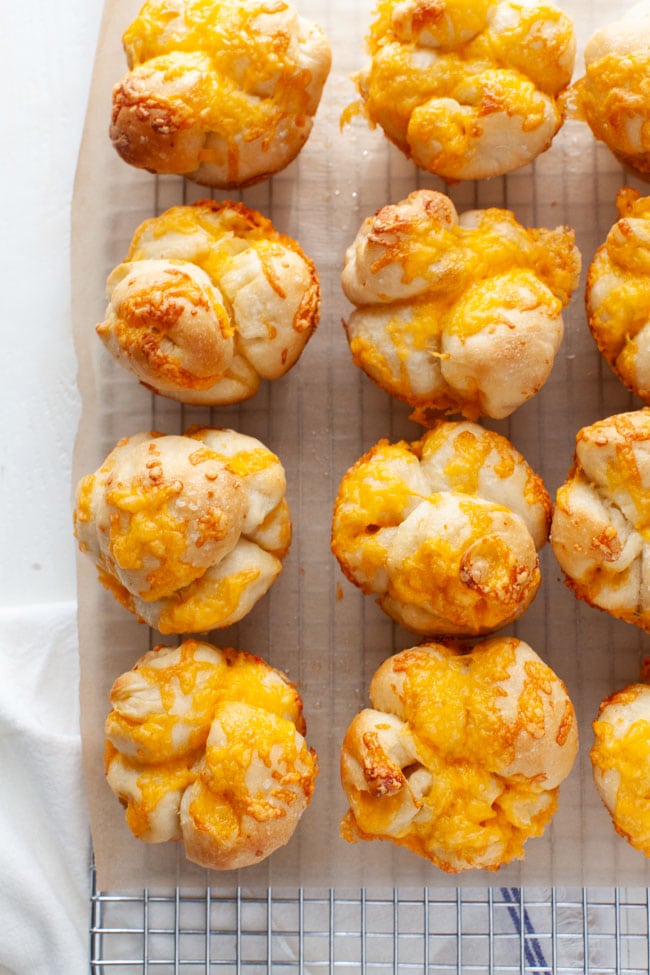 Disclosure:  This post is sponsored by Rhodes Bake-N-Serv. I only work with brands that I love and always share with you my personal opinions.