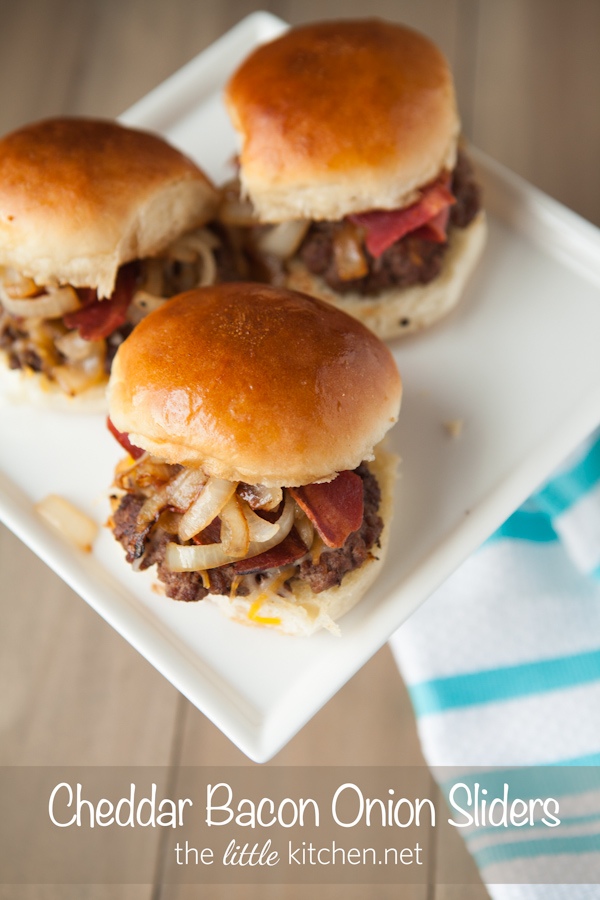 I can get a little obsessed with things. For example, brown butter, red velvet, meyer lemons and brown butter. Seriously, you can ask my friends, I know I drive them nuts with the things I'm obsessed with.
One thing I have never been obsessed with is onions. I have always cooked them and pick them out of everything I eat, for years. I love the flavor they give to dishes and foods but would always always pick them out. I used to even say I don't like onions except for onion rings. It's funny, my younger sister was the same as me and we had friend in high school who would bite into a raw onion because 1. she loved them and 2. she wanted to hear us say eewwww! I was completely shocked to hear my sister say she was obsessed with onions last year.
And then I tried these patty melts, oh my gawd. You have to try them. You're missing out if you don't try them. And I didn't pick the onions out. That's when I knew I had started my love affair with onions…hence my discussion about obsessions earlier. So this brings me to these cheddar bacon onion sliders. This recipe kind of happened by accident. We love to make burgers and even better sliders at home.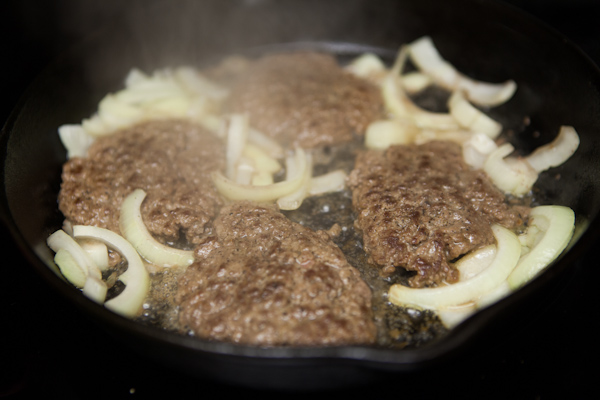 I don't eat pork bacon but Curtis does…I opt for turkey bacon (longggg story). Can we talk about turkey bacon for a second? It gets a bad rap…it's seriously goooddddd. I mean it. Okay back to these sliders, when we made sliders, I would put cheese on them and lettuce and tomato and call it done. One night Curtis asked me to slice up some onions and he said, why don't you cook the onions in with the patties? Okay, fine I will! What happened was pure genius. I seriously don't give Curtis enough credit. I think he deserves his own section here on the blog. I wish I could get him to write, actually.
(Sorry I'm kind of showing things out of order here.) The flavor of the onions meld into the patties as they cook and – the combination of the cheese and bacon and the cooked onions – out of this world. My new favorite sliders. Done.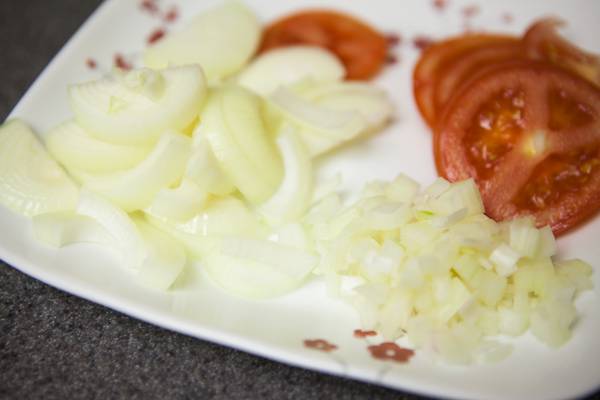 I diced half of one onion for Curtis – because he wanted to have raw and cooked onions on his sliders. I usually make my sliders with lettuce and tomato too but they aren't in the photograph – I'm so lame, I didn't want them to hide the onions. The beautiful onions.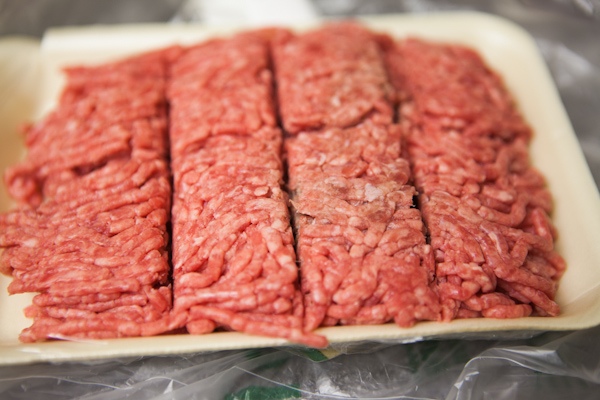 Divide one pound of ground beef, I use ground chuck for burgers and tacos always, into 8 pieces.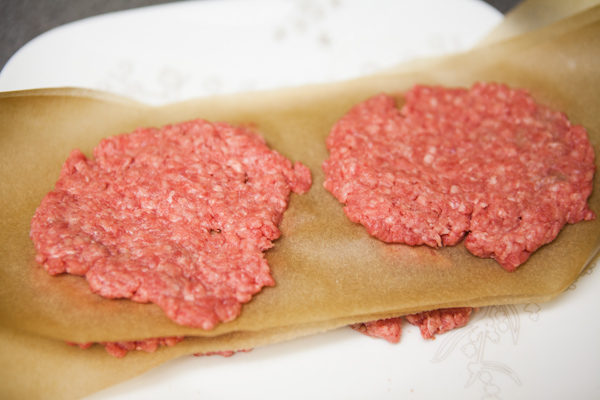 Round them out and then flatten them on a plate. Don't overwork the ground beef. I keep them separated with parchment paper on a plate.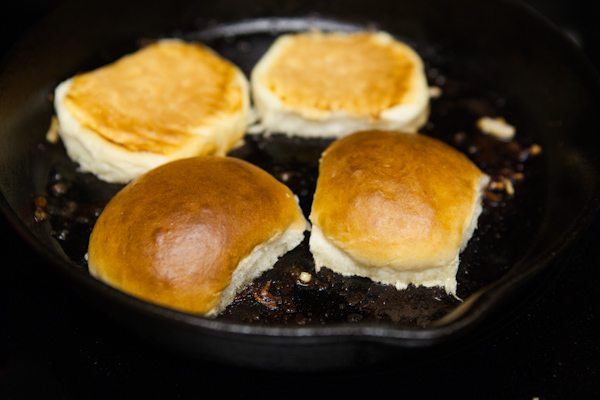 Here's the best part, after you cook the patties and the onions, put the buns into the skillet – the buns toast a little and you get the great flavor that's left in the skillet on the slider rolls.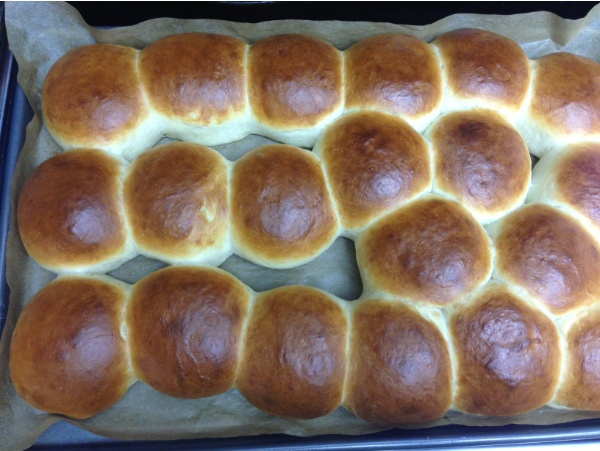 Let's chat about the dinner rolls…I made them myself. New obsession, making my own bread. I took a breadmaking class this past weekend with my friend, Katie. We had a blast and learned so much. It has opened up a whole new world for me. I'm hoping to get used to it more and then I'll share this recipe for dinner rolls with you. (Above is an unedited iPhone picture of the rolls I made the day after that class.)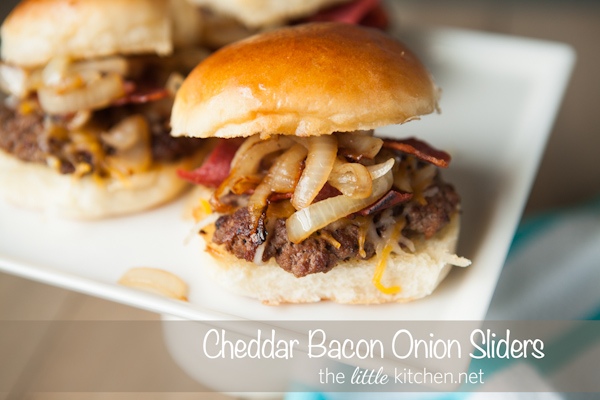 Instead of saying you'll thank me after you make these, I'm just going to say you're welcome. Hehe. Make these and these other great snacks for your Super Bowl get together this weekend!
Last week we had these with oven fried french fries…I need to make those again and not share them (with anyone) and I guess share the recipe with you all too.
Recipe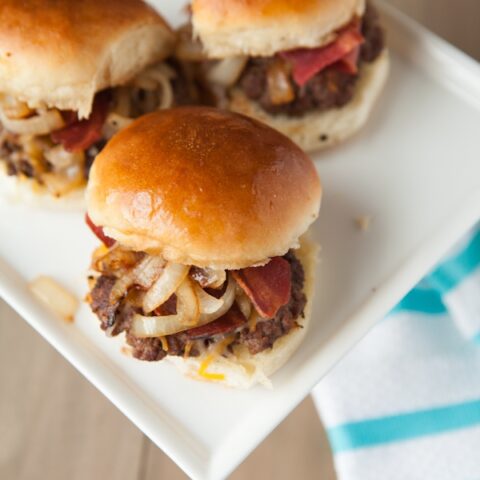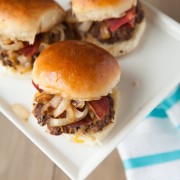 Print
Pin
Cheddar Bacon Onion Sliders Recipe
The key to making these great sliders is cooking the sliced onions in the skillet with the burger slider patties.
Ingredients
1

pound

ground chuck

,

divided into 8 sections and flattened into patties

salt & pepper

2

small onions

,

dice half of one onion, optional, & slice the rest of them

1/2 to 3/4

cup

sharp cheddar cheese

,

grated

8

slices

of bacon

,

cooked

8

dinner rolls or slider buns

,

split

1 to

mato

,

sliced

lettuce
Instructions
Heat a cast iron skillet on medium to medium high for 4 to 5 minutes. Add salt and pepper to each side of the patties. Cook 4 patties at a time and add in half of the sliced onions. Cook slider patties for 2 to 4 minutes on each side. Flip and continue cooking on each side. Using tongs, flip onions as well.

After cooking the first batch of slider patties, add split slider buns split side down (4 of them) in the skillet for about 60 to 90 seconds. If you don't have enough room, do this in batches until 4 of the slider rolls are done.

Repeat, cook the patties and then heat the slider buns.

Arrange patties on buns, add cheese, bacon, cooked onions, uncooked onions (optional), tomato and lettuce and enjoy!